This post may contain affiliate links. Read my disclosure policy here.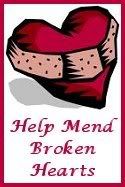 Mamanista is celebrating her precious baby's first birthday with a contest to help spread the word about the Congenital Heart Defects.
On August 9th 2006, Baby Diva was born with tetralogy of fallot–a congenital heart defect that would be fatal without surgery. A few days before she would turn three months' old, she had open heart surgery to repair her heart.
Heart defects are among the most common birth defects–approximately 40,000 babies (1-2%) in the United States are born each year with a heart defect–and they are the leading cause of defect-related infant death. And yet, there is comparatively little funding going into researching the causes of these defects and treatment options.
Thankfully Baby Diva is now thriving wonderfully thanks to her surgery. And her family wants to celebrate by helping ensure all babies who need heart surgery have the same happy stories to tell.
Personally, I had never realized how common heart defects were until my little girl Julia was born with one. Fortunately Julia's hole in her heart is only a small VSD and she has grown without any problems so far. But we had hoped the hole would close on its own by the time she was two… unfortunately that hasn't happened. So she may still require surgery… but we don't yet know.
As all mothers know there is nothing worse in the world than watching your precious baby suffer and worry that they will not survive. No mother should have to endure that pain.
Today our hearts go out to all those struggling with the issue of congenital heart defects and we join Mamanista in her celebration of her daughter's life.