This post may contain affiliate links. Read my disclosure policy here.
I am sitting in the Chicago airport, phoning home to find out how my son got through the day.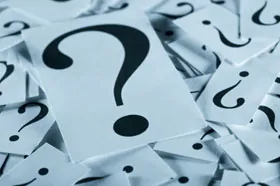 I hated getting on the plane this time even more than usual. My son is in medication limbo, his mind and body bouncing as he tries a few days without ADHD medication.
We pulled him off Concerta last week when I felt that, while it may have helped somewhat with his hyperactivity and inability to focus, it was making him emotional and explosive. To have my son collapsing in fits of tears and frustration is excruciating. Wondering if it is the medication we are giving him that is making it happen is unbearable.
It was because of his emotional fits that we took him off of Strattera last month. While we had seen improvements in his ADHD symptoms, I was convinced that it was Strattera that had worsened his ability to cope emotionally.
When he came off the Strattera for one unmedicated week I was thrilled to see him a bit happier and I waited for the day we would start Concerta like a kid waiting for Santa Claus. I thought Concerta was going to be our answer.
Concerta was my back up plan. I always felt safe knowing that if things got really bad, we could pull out the Concerta card.
Now I feel lost, impatiently waiting for our appointment with his psychiatrist tomorrow afternoon.
I wish I could just say, "No more. We are going to make our way out of this drug free." And when I sit two thousand miles away, I get grand dreams.
But then I phone home and find out how my son is suffering, how his teacher (who has been a saint, I promise you) couldn't even begin to manage him this week.
As bad as it was on the medications, it appears that without them, it is worse. He simply cannot manage.
I know my precious boy. I know he wants so badly to do beat his "challenges." He doesn't want to get in trouble. He doesn't want everyone mad at him.
I am desperate to help him, to let him live as the child he is.
Tonight, I am not sure how we are going to do that. I am hoping the psychiatrist has some good tricks up his sleeve!
But whatever the doctor prescribes, I know the bulk of the battle will be fought one minute at a time, helping my son to learn to cope and thrive with his gifts and challenges. (He really is a wonderful child with so much to offer the world!)
I am reading "The Explosive Child," by Ross Greene and I am so relieved that a doctor is confirming what I know: my son wants to behave.
No sticker chart or time out is going to transform him into an obedient, compliant child. He already has the motivation, what we need to do is give him the skills, and probably the right medication, to help him succeed.
I can't wait to get back to my son tonight, to kiss his sleeping head, to kneel down and pray next to his bed – and to keep fighting for him.
UPDATE: We went to my son's doctor today and he is trying him on a VERY small dose of Dexedrine to see how he responds. We have another appointment next week to assess how that trial goes. THANK YOU so much for your comments, support and input!!! I appreciate you so much!