This post may contain affiliate links. Read my disclosure policy here.
The party has started! You can find the main post and linky's here! The party will run April 9th – 16th. Don't forget to leave a comment over at the main party post to be eligible to win prizes.
Oh yes — I think we forgot to mention that the GRAND PRIZE at the Ultimate Blog Party 2010 is a Toshiba Satellite L505D-ES5025. Now, doesn't that put you in the party mood or what!?!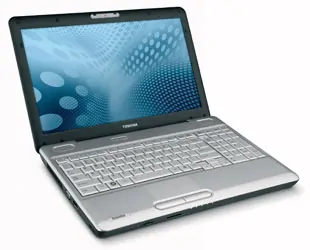 Yes, not only are you having a blast partying virtually, meeting new friends, promoting your blog and growing your network, but at the UBP 2010 there are tons of fabulous prizes to win as well!
And what is even more exciting about the prizes at the UBP is that YOU can promote your own blog by donating a prize too! Yes, many of the prize sponsors at the UBP aren't even store owners. They are regular bloggers like you who want an extra way to help their blog stand out at the party.

So grab a button for your site and get ready for THE virtual party of the year!!!
And go check out the prize page and submit your own prize too if you want.
Oh and speaking about prizes… want to know more about the exciting Grand Prize???
The Toshiba Satellite L505D-ES5025 is one of Toshiba's budget friendly laptops with an AMD processor.

The Satellite L505D-ES5025 is ideal for students, home users and anyone looking to enjoy digital media, staying productive, connecting online or casual gaming.

The Satellite L505D-ES5025 is great for fun around the house—and for catching up on projects. It offers expansion slots for spreading out and doing more at a desk, and a built-in DVD drive for loading programs, sharing documents and backing up your files.

Satellite L505D-ES5025 is built using eco-conscious practices, materials and packaging. The Satellite L505D-ES5025 also offers Toshiba's power-saving eco utility™, which lets you fine-tune your laptop and mind the environment even more.
The Ultimate Blog Party will be from April 9-16, 2010. If you are new to the UBP or have no idea what we are talking about, click over to read more about the best virtual party in the blogosphere!