This post may contain affiliate links. Read my disclosure policy here.
We all just need a night off sometimes, don't we?  We've previously shared with you tips on how to take a guilt-free night off, but today let's talk about why you should keep your freezer stocked with frozen dinners. This is Tonya here… and I want to tell you about Gorton's Shrimp Bowls because they are perfect stand-alone meals.
Thank you to Gorton's for sponsoring this post. All opinions are my own.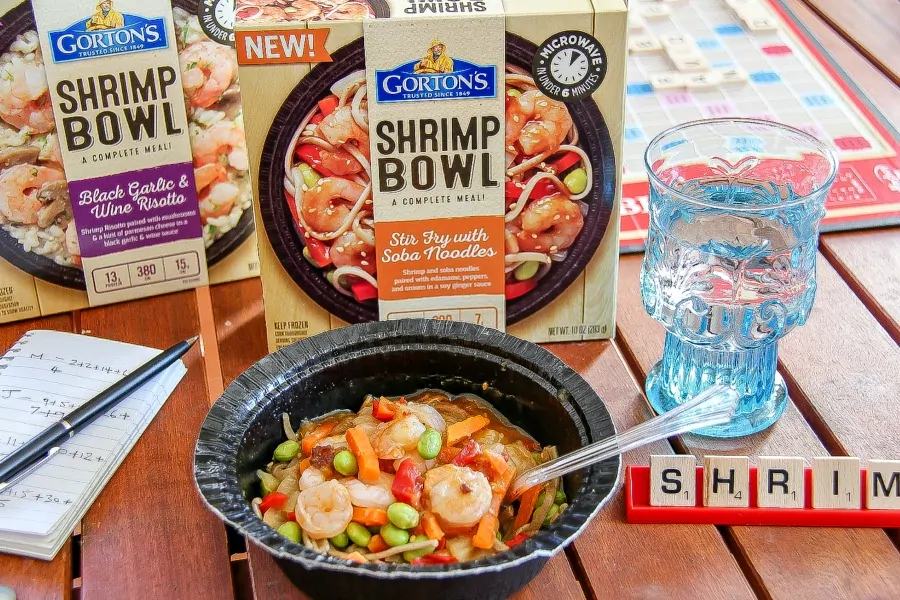 How many times have you had one of 'those' days? You know the ones. You're running kids to sports practice after school, one kid has a major project due that's been left until the last-minute, someone else has stubbed a toe, or lost a tooth, and between cuddles and bandaids you're wondering how on earth you are going to find time to cook dinner.
This right here is why always have frozen dinners at the ready. Well, this and many other reasons too…
Family game or movie night. There's nothing quite like a night of relaxing with family on the couch, everyone in pj's ready to play a board game or watch a movie together. You don't want to have to cook, let alone do the dishes afterward, just enjoy a few quiet hours with the family.

School illnesses. Oh yes, you know the ones. It starts with a runny nose, then the scratchy throat, and before you know it everyone is in bed, wrapped up in blankets, sucking on throat lozenges, and nursing a box of tissues. Guess who still has to get meals prepared and make sure everyone makes it through this? That's right, it's mom. 4-minutes in the microwave and voila, dinner is ready!

Leftovers night. We all have them. You've made a couple of big slow cooker meals, or you have a little extra leftover from dinner the night before, but not quite enough to feed everyone. That's what I like to call 'fend for yourself' night in our house. The list of leftovers in the refrigerator are read out, along with any frozen dinners ready to be microwaved, and everyone helps themselves.

Date night. Ahhh yes, date night. That elusive, once in a blue moon night out that parents have to keep the spark alive. Whether you have older kids, or a babysitter, having frozen dinners on hand means you know everyone is being fed while you enjoy a much needed night out with your partner over a movie or fancy dinner.

Picky eaters. How many times have you heard 'mom, what's for dinner?' and you feel like responding with 'something you are bound to complain about the moment it's put in front of you'. You want them to try new things, you want them to have healthy well-balanced meals, but some nights the battle is just not worth it, especially if one kid has requested their favorite meal, but their brother or sister cannot stand that particular dish. This is where frozen dinners come in handy. Save your sanity, and the whining for another day.

The witching hour. I'm not talking about the magical time of the evening when they say supernatural beings come out to play. I'm talking about those few hours between about 4pm and 7pm when all hell seems to break loose. Everyone is tired after a long day, someone is a little cranky, homework needs to be done, work is finished for the day, dinner needs to be cooked, and everything just seems to come tumbling down at exactly the same time.

Emergencies. I know we don't like to think about the what-if's. But, there are going to be those days, unfortunately. There's going to be a day when your kid calls because their car has broken down, or someone has broken an arm at sports practice; or a family member needs your help, and you still need to take care of everyone else at home and make sure they're fed.

You need a night off. Sometimes you just don't want to cook. You've cleaned every surface in the kitchen, the dishes have all been done, and the last thing you want is to have a big mess that needs to be cleaned up all over again. Just for one night, you want your kitchen to remain clean, and wake up to it still clean the next morning.

It saves time. Some days are just too crazy for words. You pick the kids up from school, help them with homework, run them to their various sporting activities, and dinner time has come and gone by the time you get home. You forgot to take meat out to thaw or put something in the slow cooker earlier in the day, so now you are left with two options, feed everyone late once you've cooked a meal and risk them getting to bed late, or pop a frozen dinner into the microwave quickly and keep the rest of the evening on schedule.

The alternative. The alternative to all of this is the drive-thru. And personally, I would much prefer a quick and easy frozen dinner with shrimp and mushrooms than the alternative.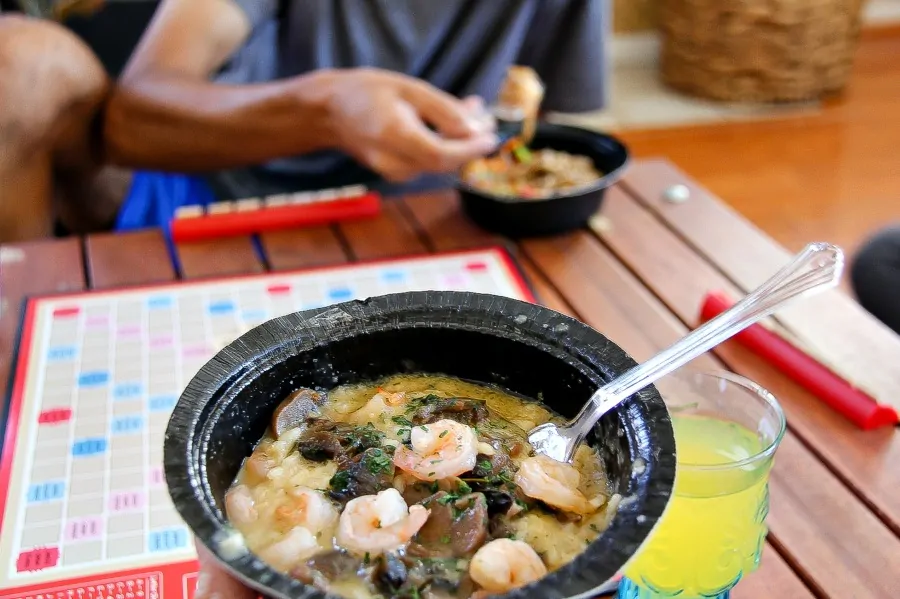 Here's a real life example of why I need frozen meals ready-to-go. The transmission in my son's car needed to be replaced last week. This was obviously something that wasn't planned, but just one of those things that happens. I had planned on doing a big grocery shop the day after this happened, but then didn't have time to run to the store between his late shift at work and his early morning college class the next day. Thank goodness for frozen meals saving my sanity for a day.
Have you tried Gorton's Shrimp Bowls yet? They are a complete meal in a bowl containing shrimp, veggies, and noodles or rice. The best part (aside from the delicious taste), they are ready to enjoy in 6-minutes or less.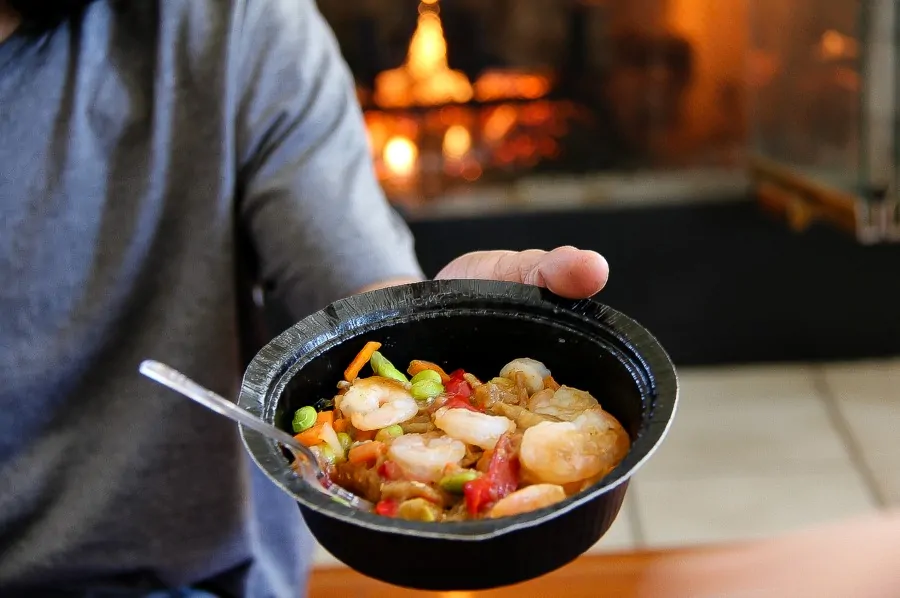 If you haven't, visit their website for a list of stores selling them nearby. Don't forget to come back and tell us what you think.
Pin It For Later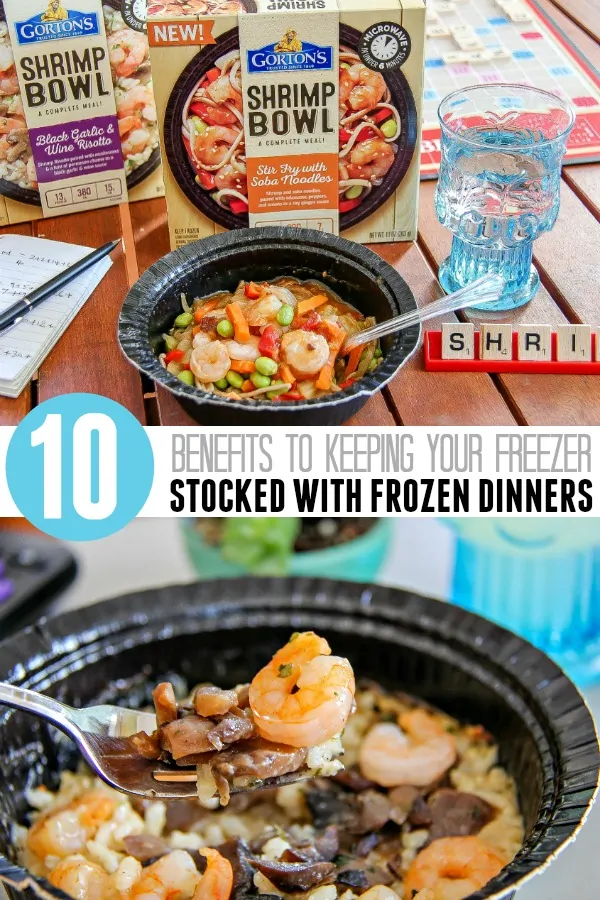 Disclosure: This post is sponsored, so extra thanks for reading and sharing.
Written by Tonya Staab, contributor at 5 Minutes for Mom
Talk with us: @5minutesformom and Facebook.com/5minutesformom
Pin with us at pinterest.com/5minutesformom