This post may contain affiliate links. Read my disclosure policy here.
As a busy single mom, and one who has an equally busy 22-year old son (who attends college and works at night), meal times can get hectic with people eating at different times. This is Tonya here… and I want to tell you about Gorton's Shrimp Bowls because they are perfect stand-alone meals.
Thank you to Gorton's for sponsoring this post. All opinions are my own.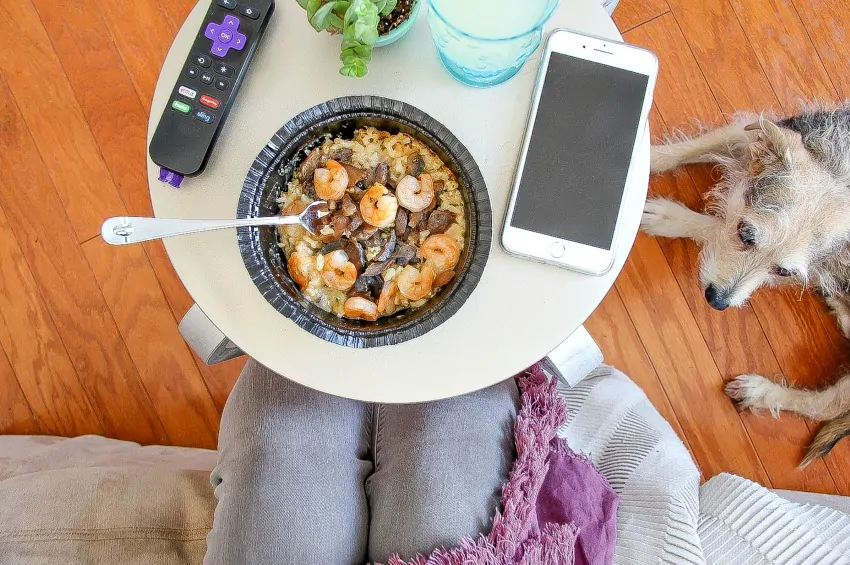 My oldest son works three nights a week on top of going to school three days/nights a week, so he's often looking for quick and easy meals that he can heat up when he gets home. On top of that, there are two weekends a month that my two youngest children visit their dad. This means that there's absolutely no cooking during that time. Mama needs a night off every once in a while. So, the oldest kid and I forage for whatever is quick and easy (but still delicious) all weekend long.
Gorton's Shrimp Bowls are a new all-in-one meal option that we just love. My favorite is the Black Garlic Wine Risotto and Jay's favorite is the Soba Noodles.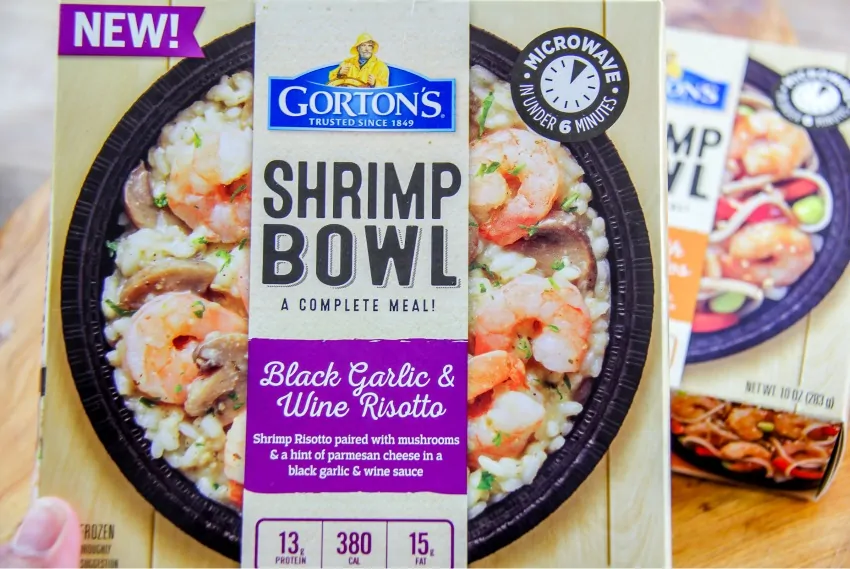 When I'm home alone on the weekends I prefer to heat mine in the oven, which takes 55-minutes (on average), but my son prefers the quick and easy microwave method which takes under 6 minutes. Since he's often eating late at night, he loves having a hot gourmet meal in only minutes.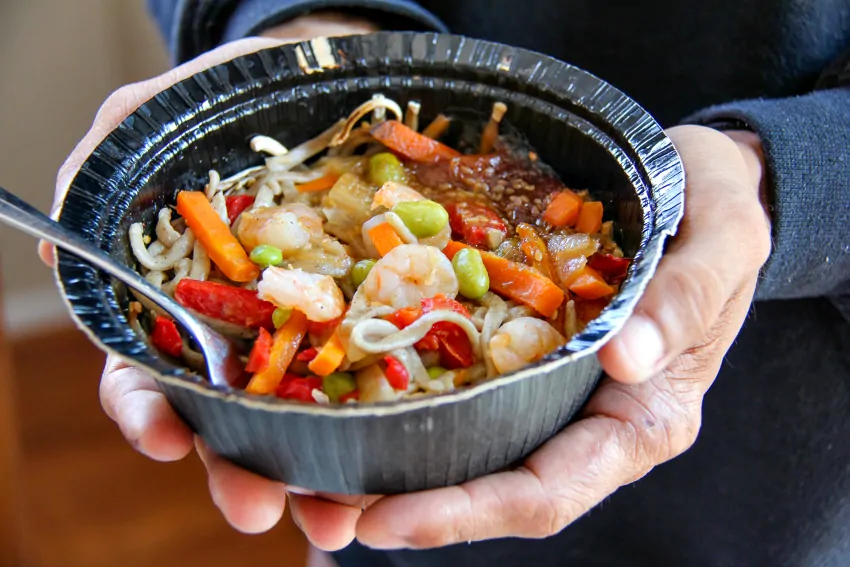 As you can see these meals are perfect single serving size. They are packed full of vegetables, and the flavor is delicious. And, they are simplifying our weekends, especially when I'm ready for a night or two off from preparing a homemade dinner and just want to sit on the couch (or curl up in bed), pop on a Netflix series and chill.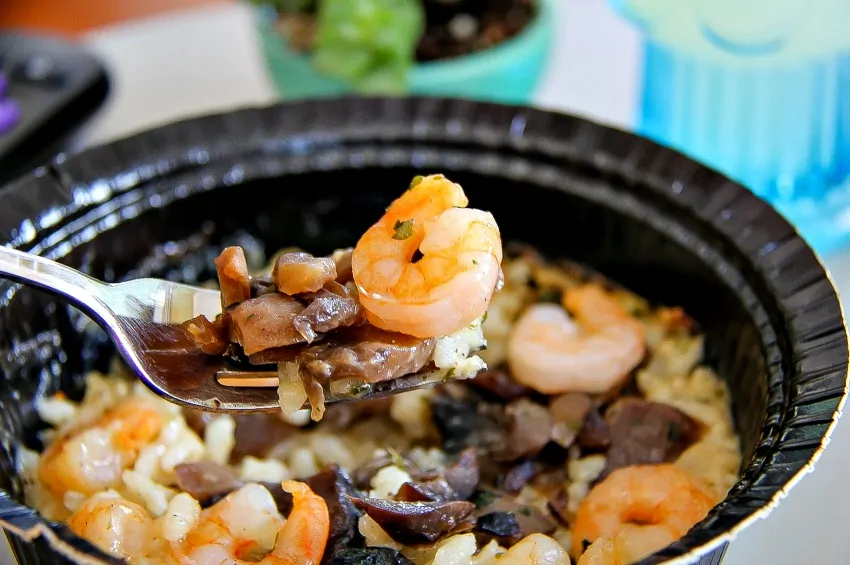 Doesn't this look delicious? I have had these twice in the past week. I've discovered they're also great for busy work days when I'm sitting at my desk in my home office all day and I want a fast and nourishing lunch.
How To Take A Night Off
Even when it's not my schedule forcing me to cut back on cooking time, there are plenty of reasons I like to take a night off from cooking dinner. When my kids are at their Dad's house, here are five ways I'd rather spend time instead of making dinner…
Reading a novel.
Chatting with a friend on the phone.
Crafting a pretty DIY.
Writing in my journal.
Walking alone in the quiet of my neighborhood.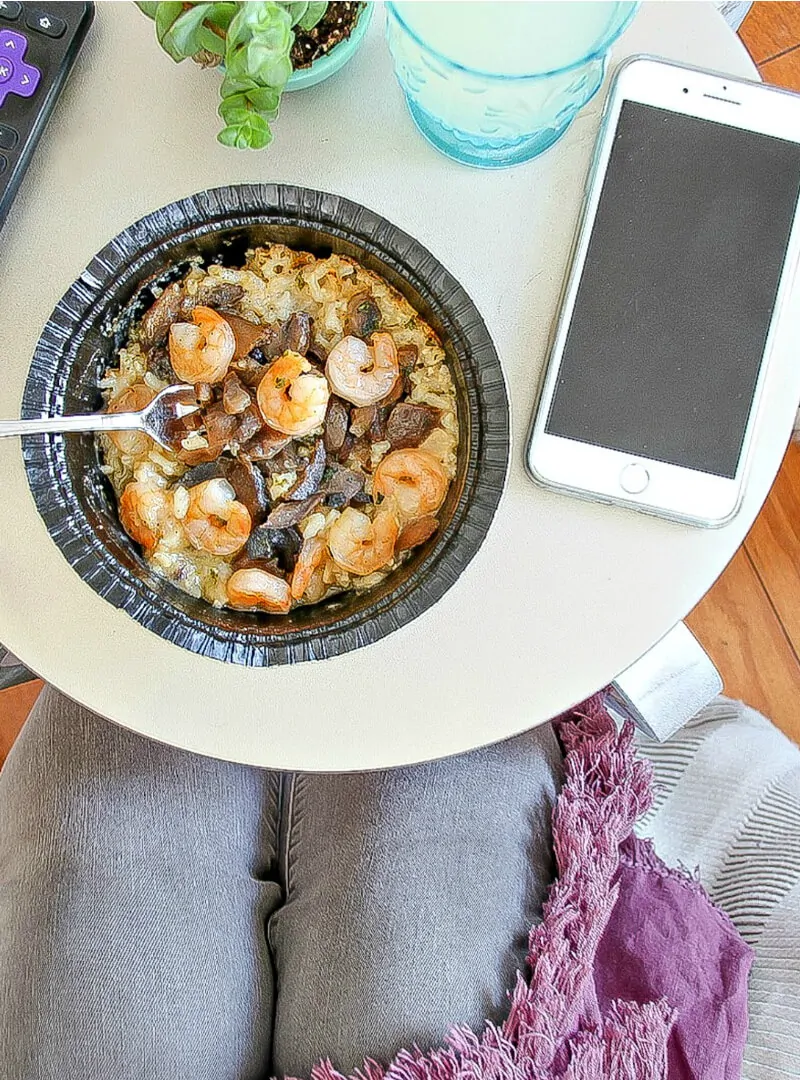 Taking a night off from your responsibilities can be tough. As moms, we always have some type of work that we could be doing.
For me, sometimes it feels like I need to have permission to relax alone… if you feel like that, HERE is your permission. YOU deserve a break. And I mean a break from everything and everyone. Being alone is critical for a mother to recharge.
Here is how you can take a night off and really recharge…
Send your kids somewhere they want to go. It could be for a sleepover or to a relative's. For single parents like me, you may have some nights where your kids go to their other parent's house, so use that time to recharge and treat yourself.

Release your guilt. Most of us moms feel like we should always be productive. But resting your body and mind is actually a productive thing to do.

Cut something out of your regular schedule, such as making dinner. If you're alone, you can simply heat up a Gorton's Shrimp Bowl and dinner is solved.

Spend time alone doing an activity that lets your mind wander or follow along a story. I love reading novels and watching good dramas on Netflix because they let me escape my daily grind and feel empathy for other characters.

End your break with a good night's sleep. You are likely tired. Even if that novel is amazing, be sure to put it down at a decent time and get a long sleep.
As moms we work so hard looking after everyone else. We need to remember to take time for ourselves!
What about you? What do you like to do when you take a night off to relax?
Have you tried the Gorton's Shrimp Bowls yet?
If you haven't, visit their website for a list of stores selling them nearby. Don't forget to come back and tell us what you think.
Pin It For Later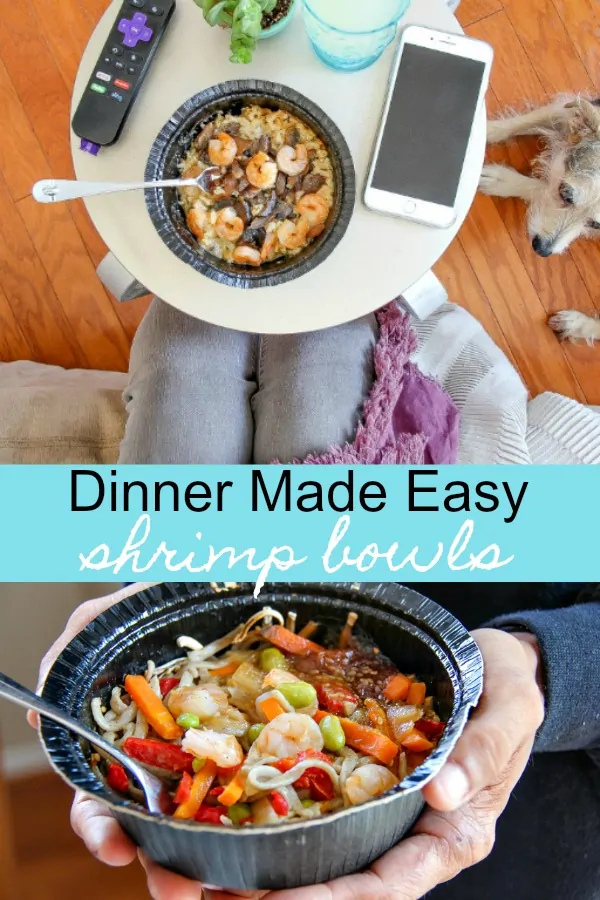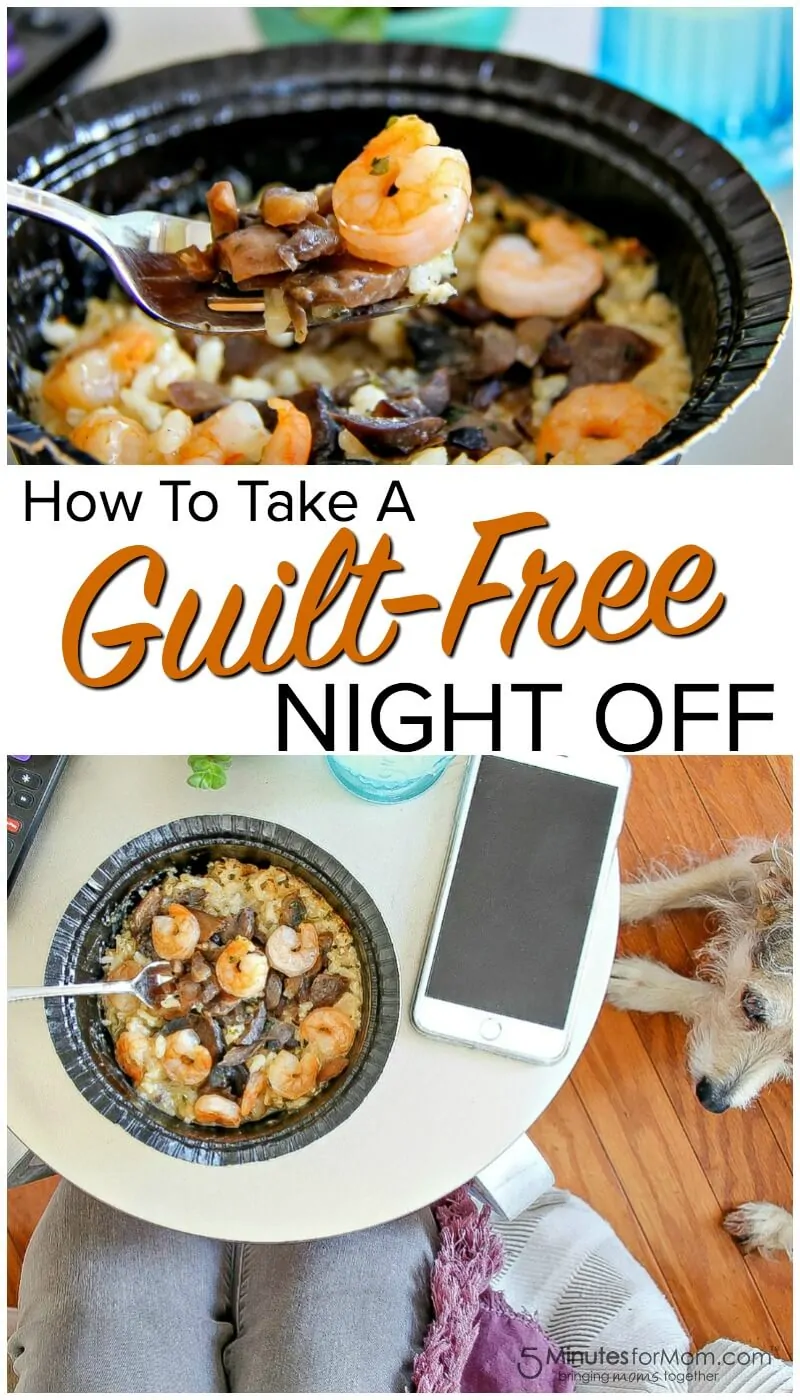 Disclosure: This post is sponsored, so extra thanks for reading and sharing.
Written by Tonya Staab, contributor at 5 Minutes for Mom
Talk with us: @5minutesformom and Facebook.com/5minutesformom
Pin with us at pinterest.com/5minutesformom