This post may contain affiliate links. Read my disclosure policy here.
Giving my mini pumpkin pies the ultimate pumpkin makeover – pumpkin on pumpkin on pumpkin!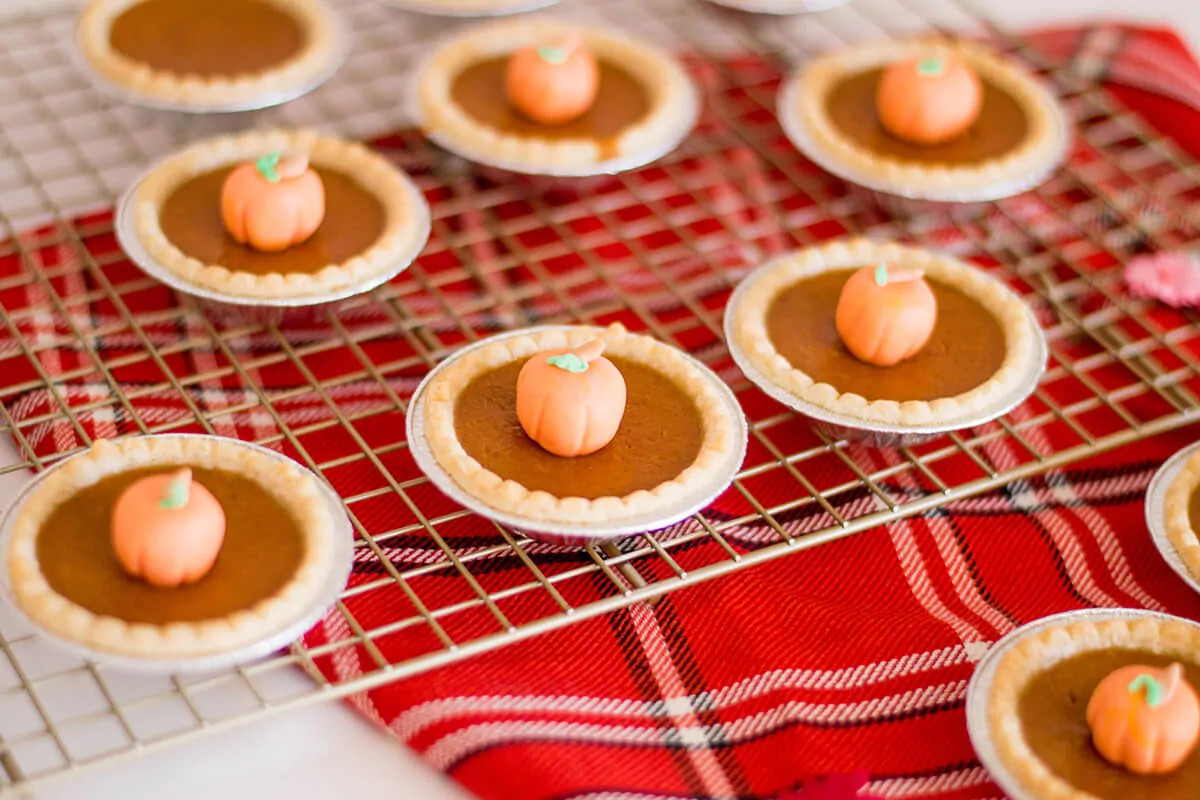 Hello, hello! Lisa here from Fabulous Habits and I've got another recipe to share with you today.
There's something about the month of September that really gets me excited for Fall. I know technically summer isn't over until the 22nd, but I can't help but get into the autumn-spirit once the month rolls around.
As of late, pumpkins have become the epitome of the autumn season. On social media, we're bombarded with picture-perfect snapshots of pumpkin spice lattes and pumpkin centerpieces. This is why I decided to make my very own mini pumpkin pies. But wait for it… they've got a pumpkin fondant topping, just to add to the cuteness factor.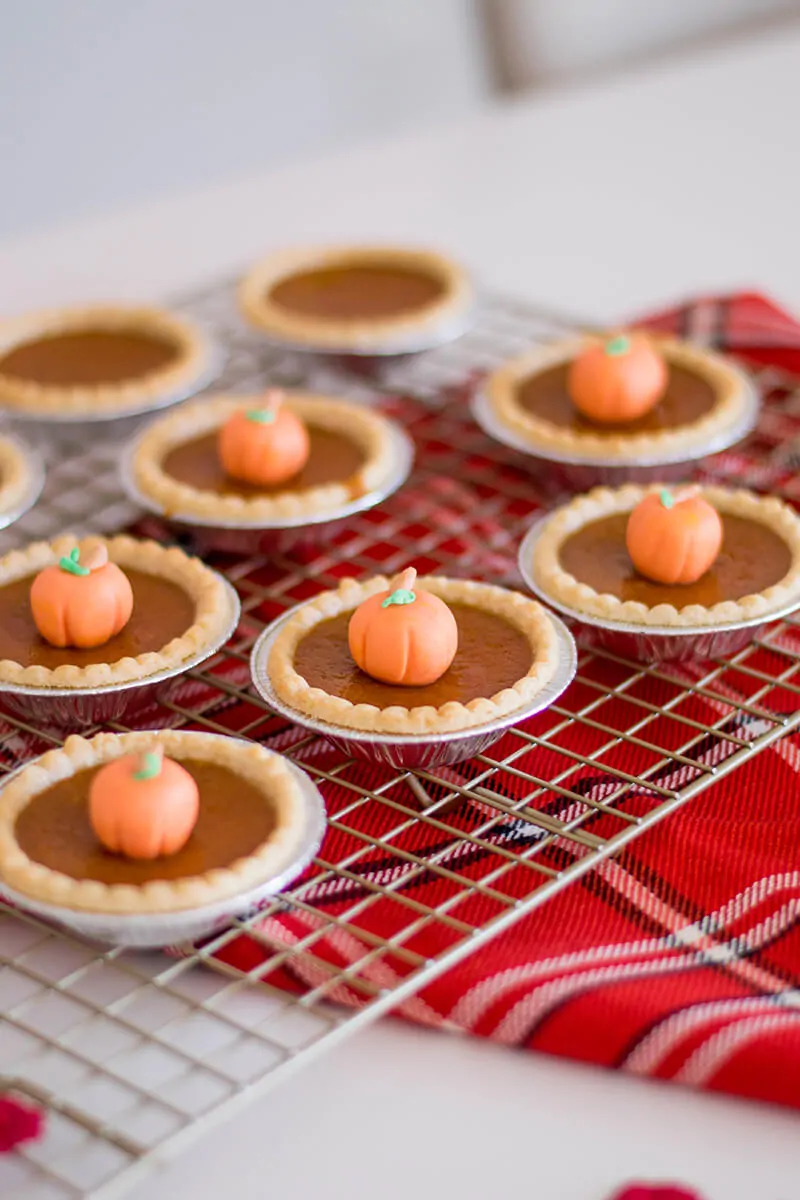 These mini pumpkin pies are really easy to put together! I can't wait to serve them to my guests for a dinner party I'll be hosting next week. Not to mention, as you're baking them, your house will smell absolutely wonderful: a scent of cinnamon will take over your kitchen and it'll really have you longing for Fall.
Mini Pumpkin Pies with a Pumpkin Fondant Topping
Ingredients You'll Need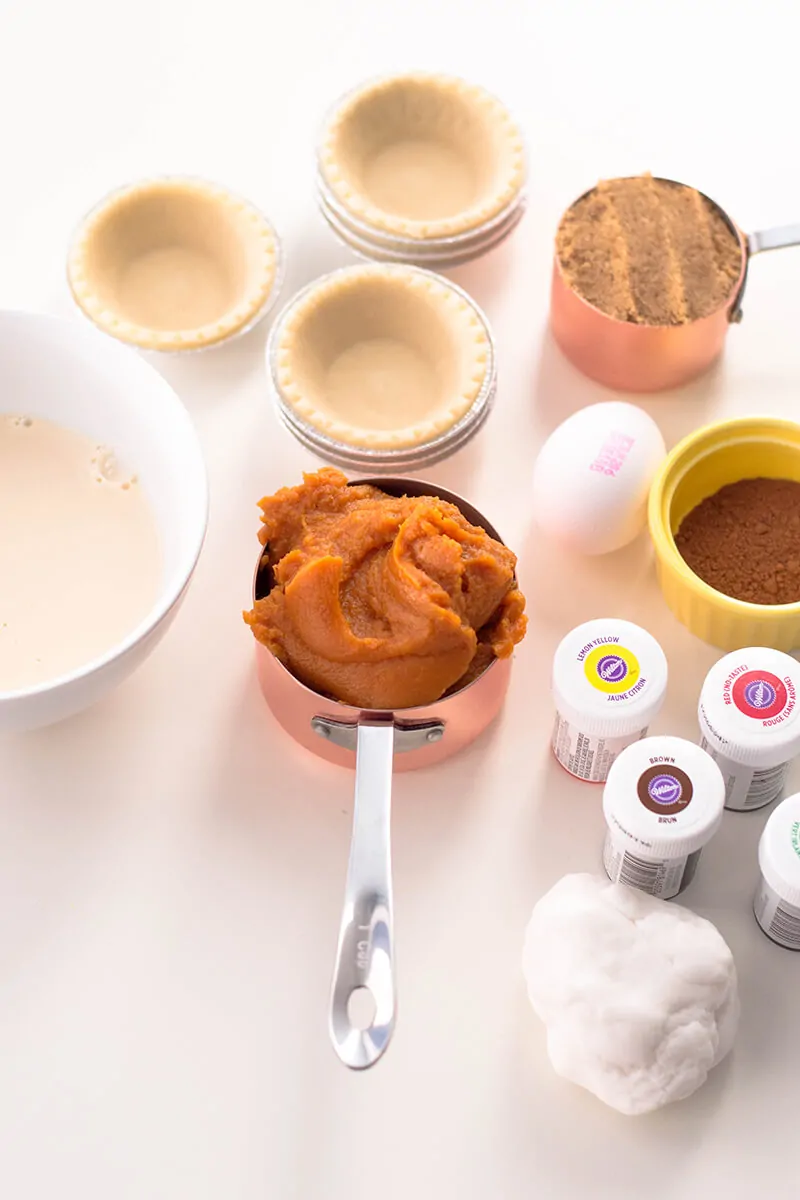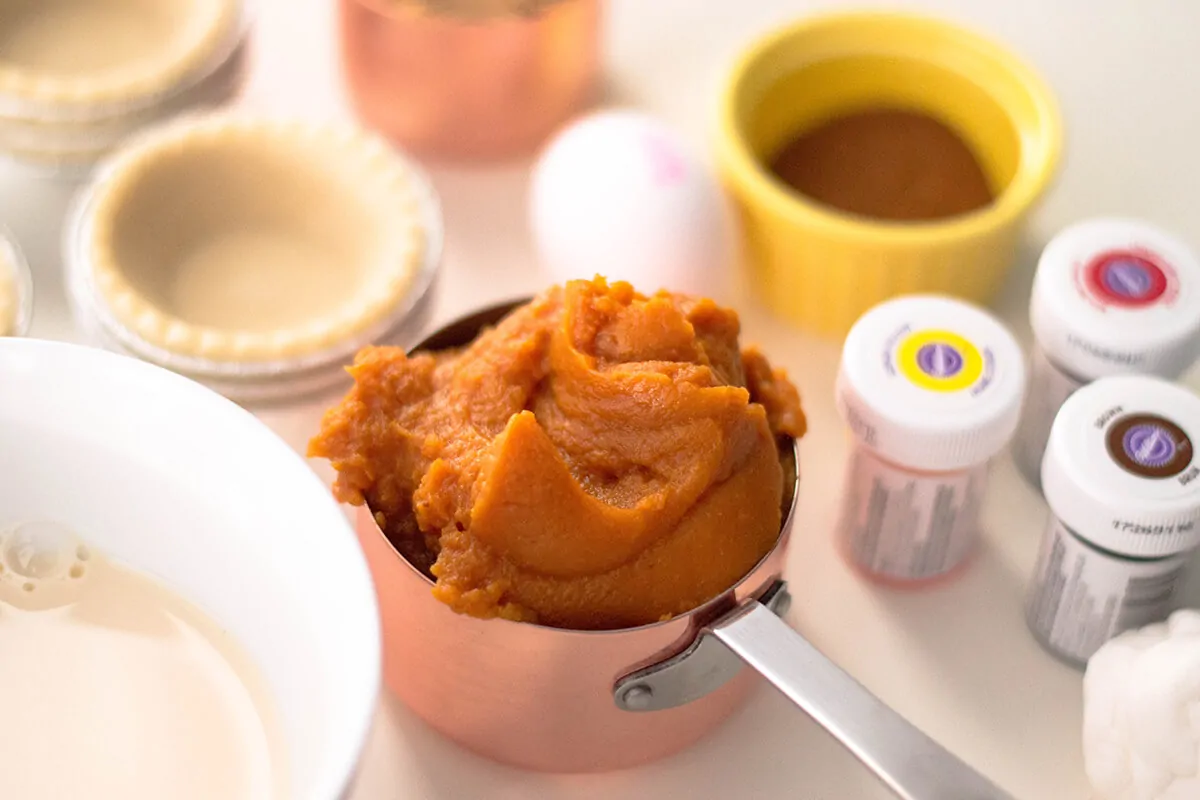 15-20 store-bought mini pie shells
1 large egg
2 tsps cinnamon
1/2 cup brown sugar, packed
1 cup pumpkin puree
3/4 cup evaporated milk
6 oz. white fondant, divided
Red gel food coloring
Yellow gel food coloring
Brown gel food coloring
Green gel food coloring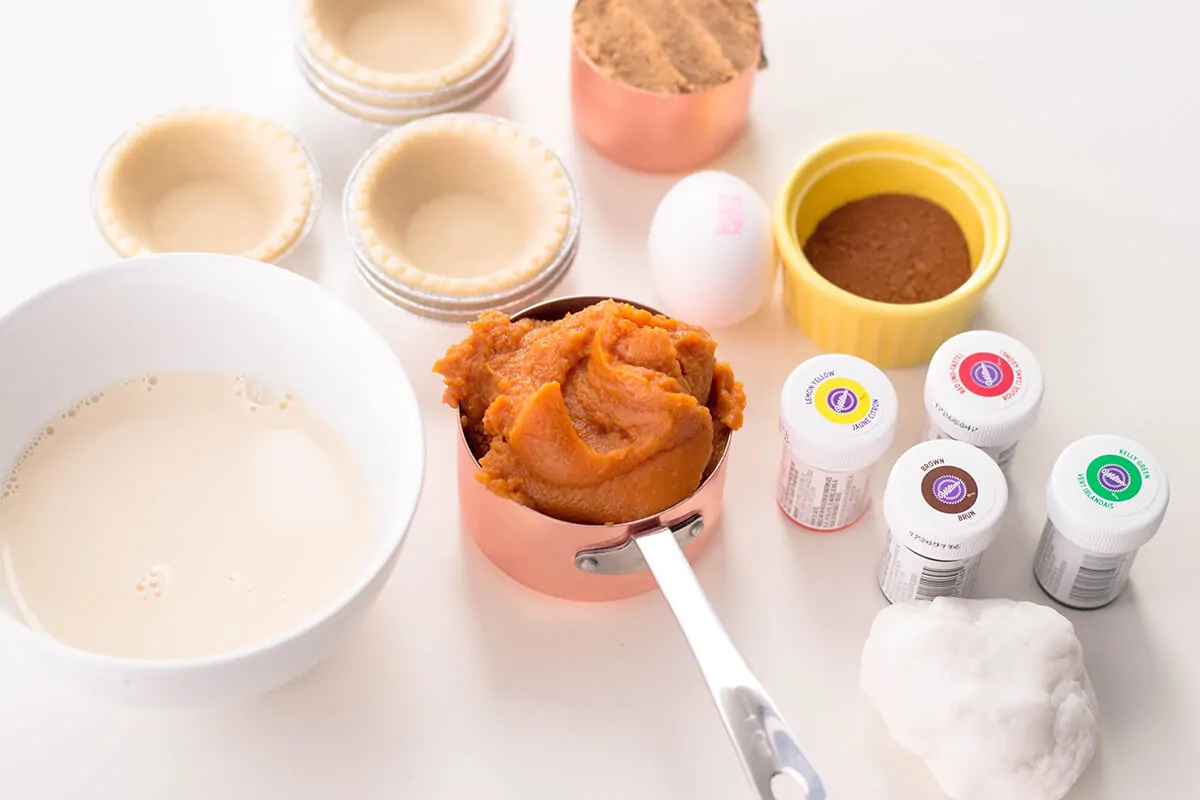 Yields: 15 to 20 mini pies
Prep Work
Preheat oven to 350 degrees F and line your mini pie shells on a baking sheet. Set aside.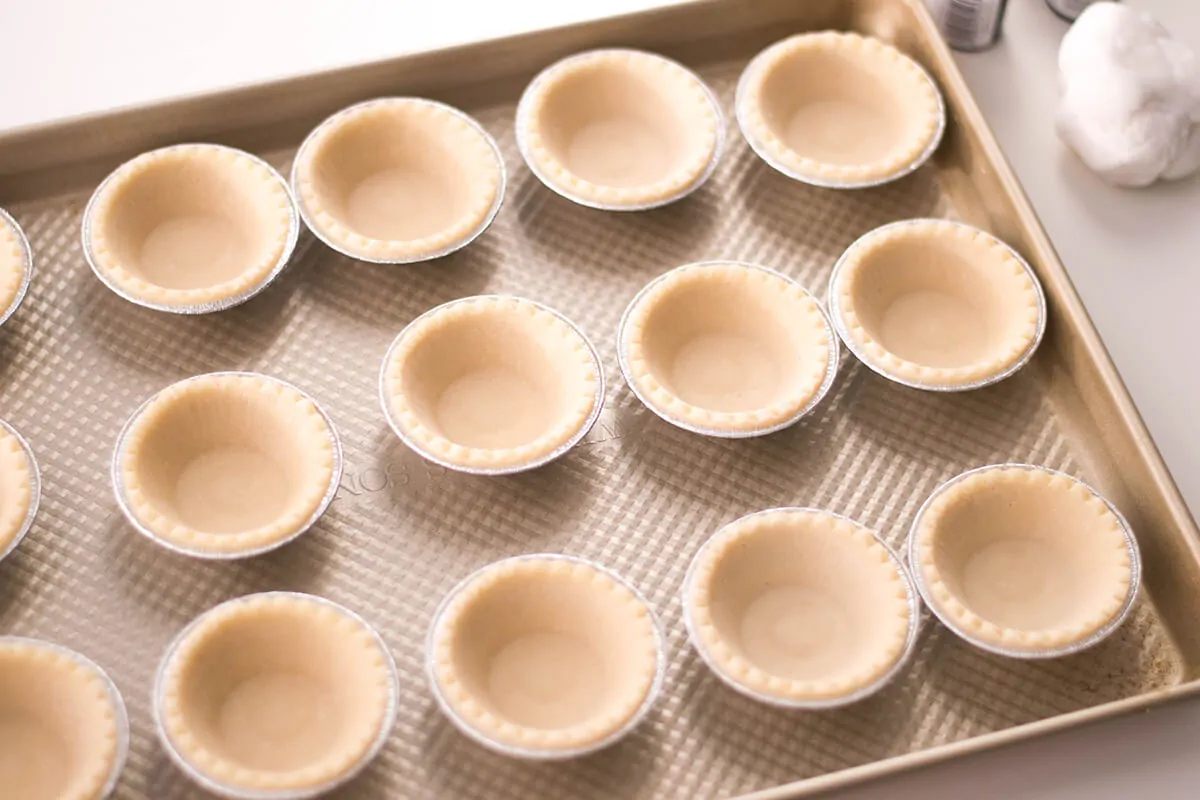 Make the Mixture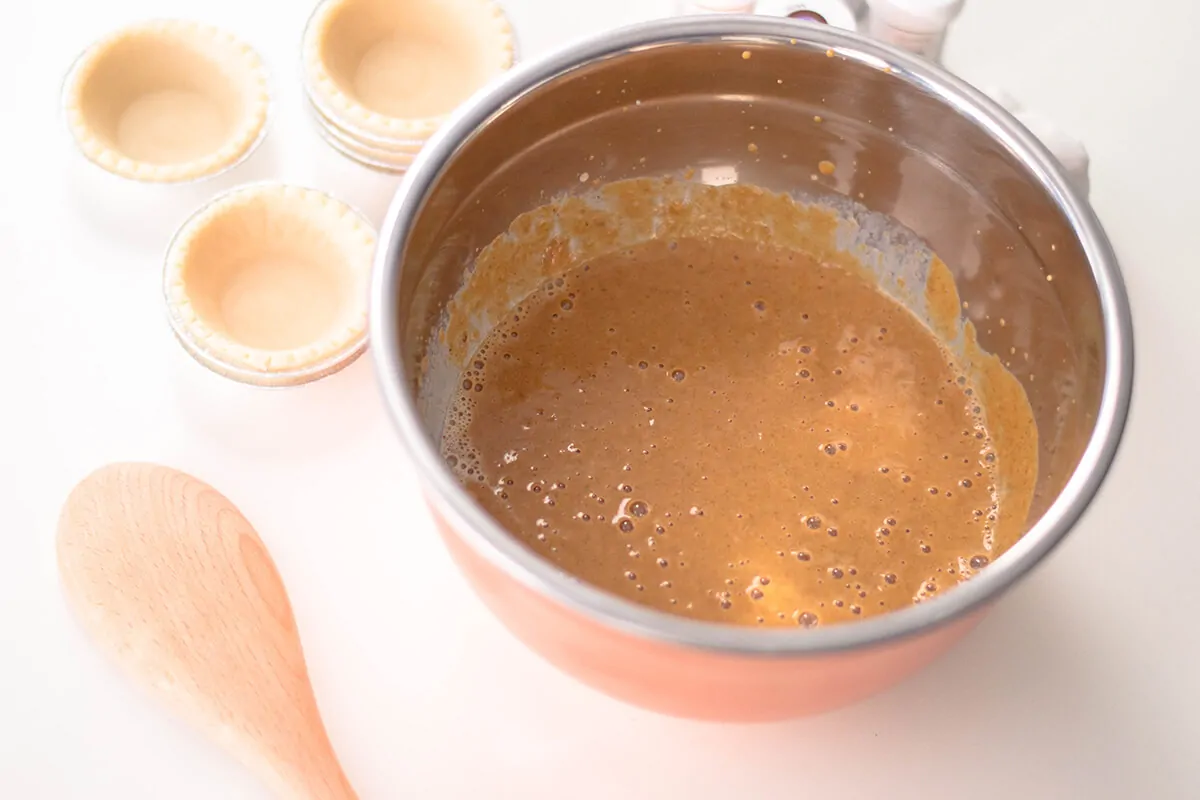 In a medium-sized bowl, whisk together egg and cinnamon.
Add brown sugar, pumpkin puree and evaporated milk to the egg mixture and beat with an electric mixer at medium speed.
Pour and Bake
Pour pie filling into each shell and bake for 17 to 22 minutes. Insert a toothpick into the center of one mini pie. If toothpick comes out clean, they are baked and ready to go. Allow to cool on rack before decorating.
Color Your Fondant
To make the fondant pumpkins, start by coloring about 5 oz. of your white fondant with a drop of yellow and red gel food coloring. Knead until completely tinted.
Split the remaining white fondant in two and color one portion green and the other, brown.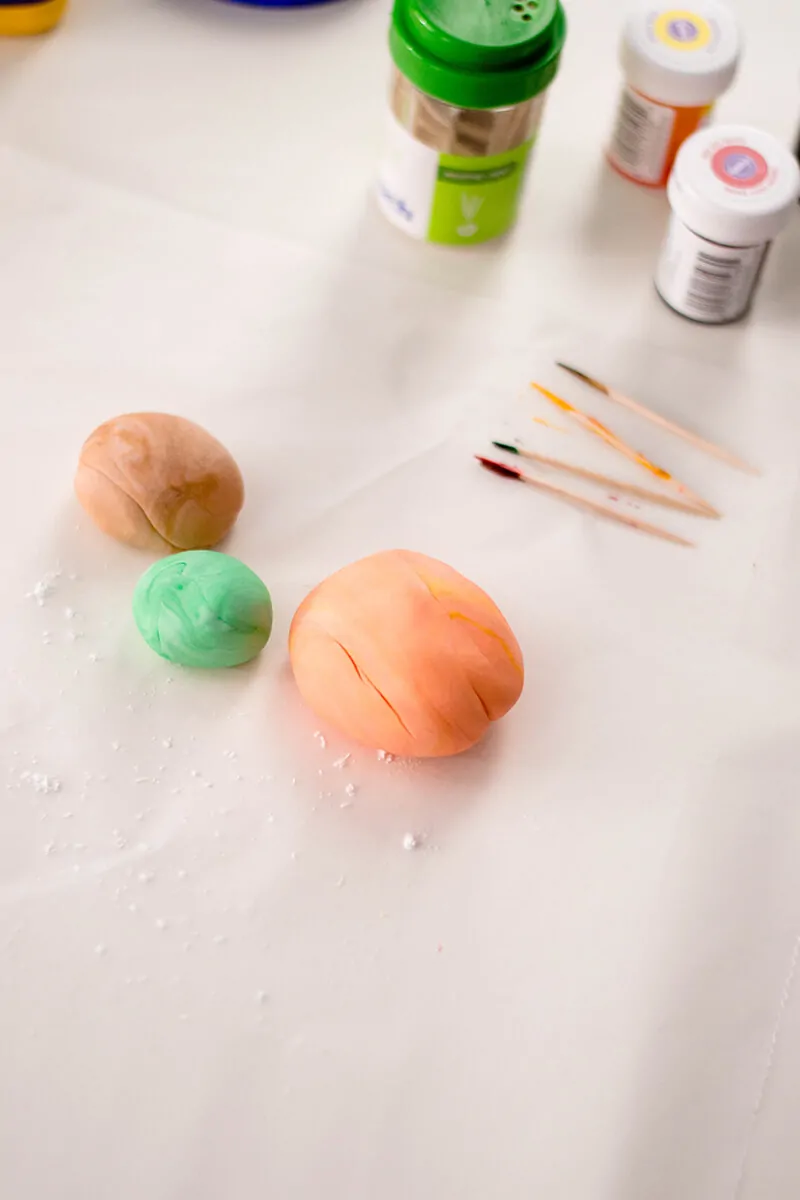 Roll it Up!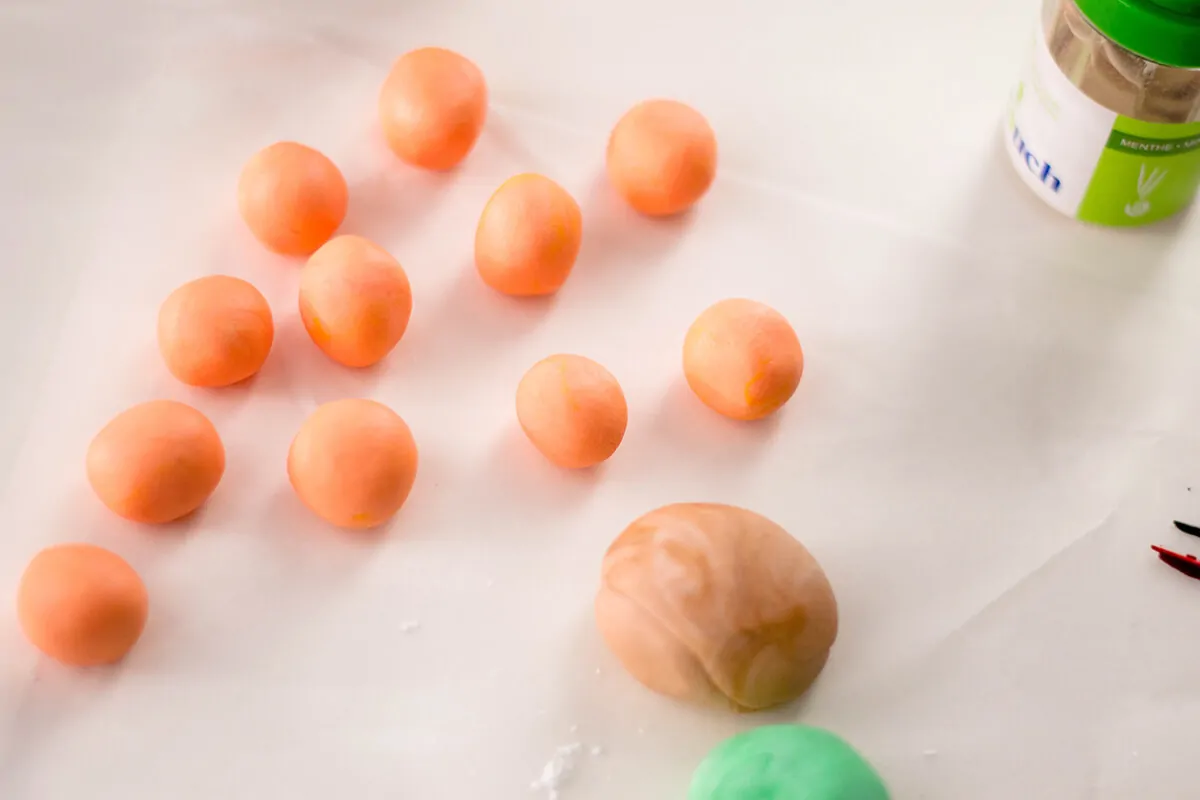 Roll out 15-20 orange fondant spheres, about ½ an inch in size. Using a toothpick, score vertical lines around the spheres. Also, flatten both the top and bottom of each one.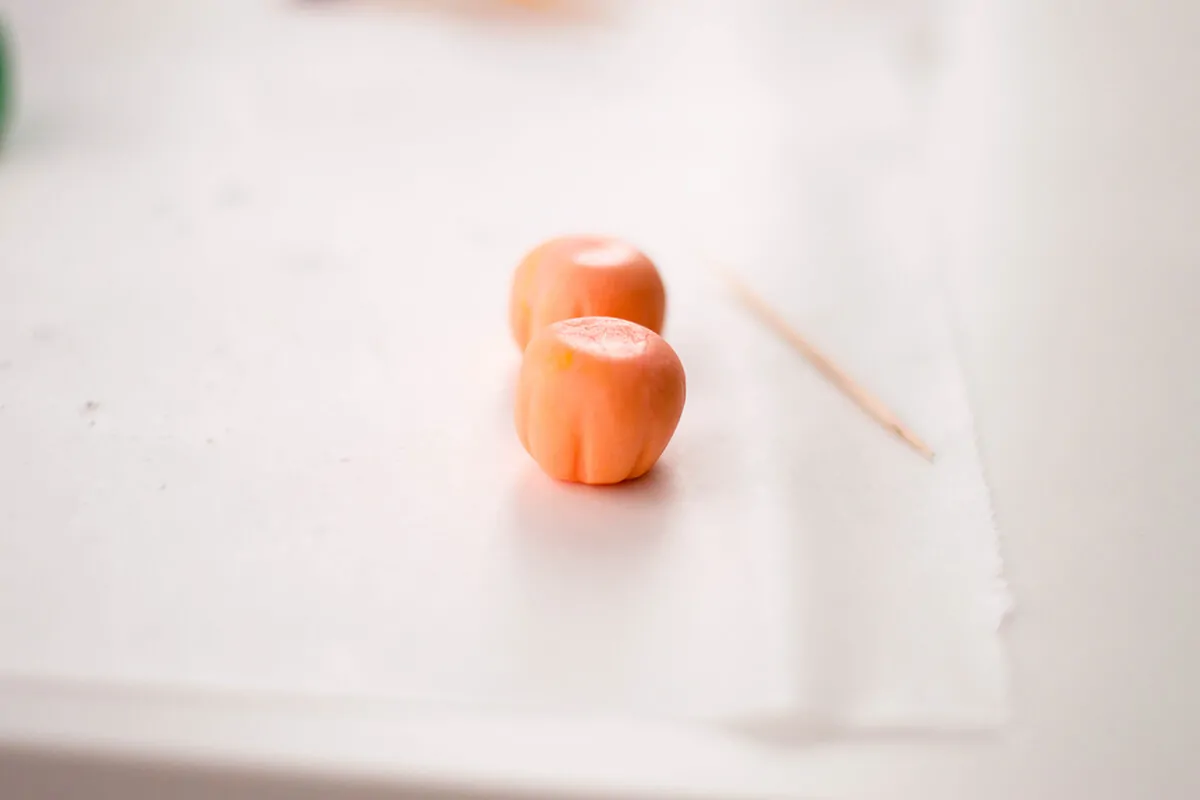 Little Details
Roll out mini stems out of your brown fondant and place on top of each pumpkin. Use a toothpick to give little pieces of green fondant a curl and place on top as well.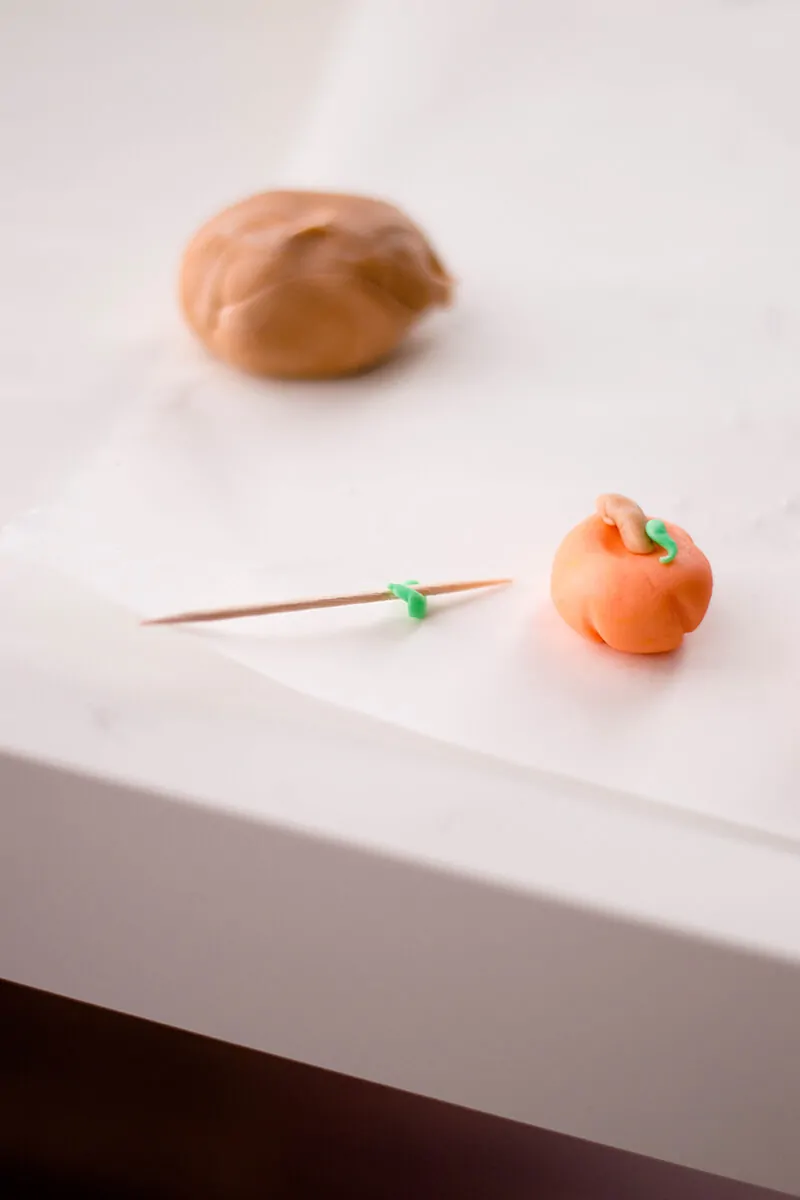 Adorned with Pumpkins!
Carefully top your mini pumpkin pies with your decorative fondant. Enjoy and happy September!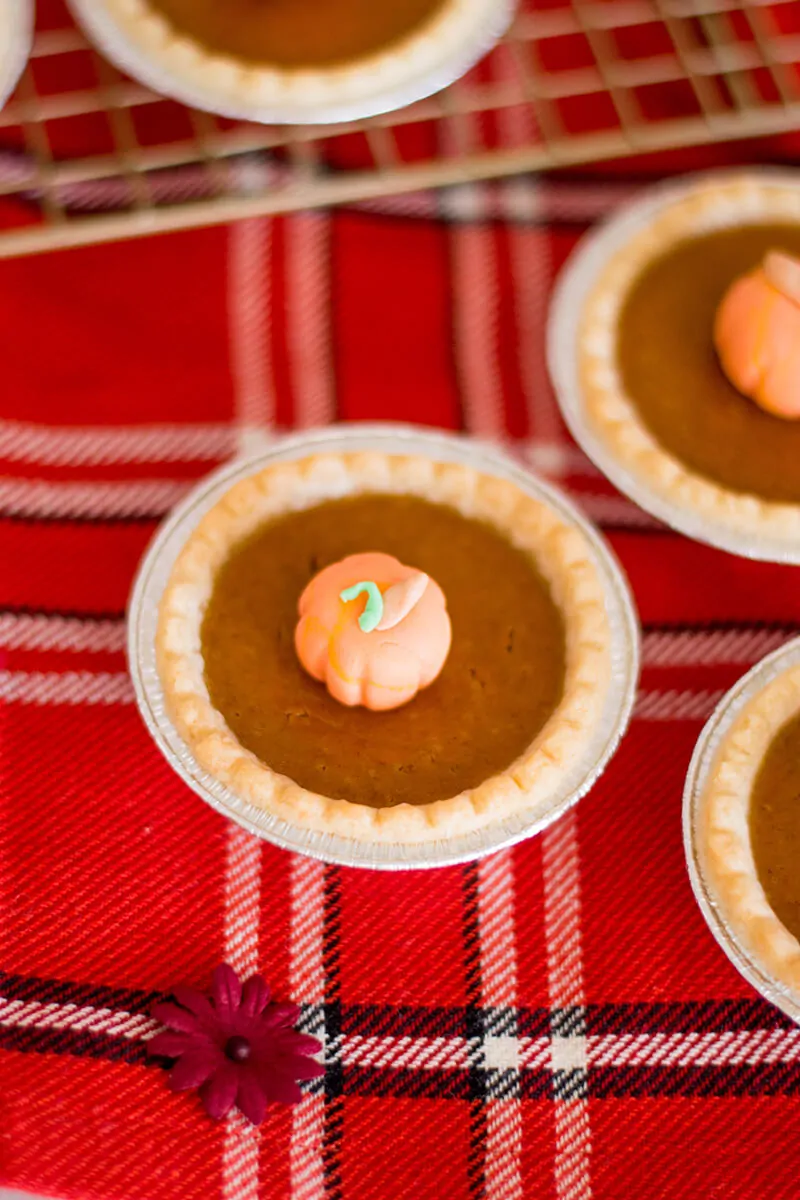 Pin it for Later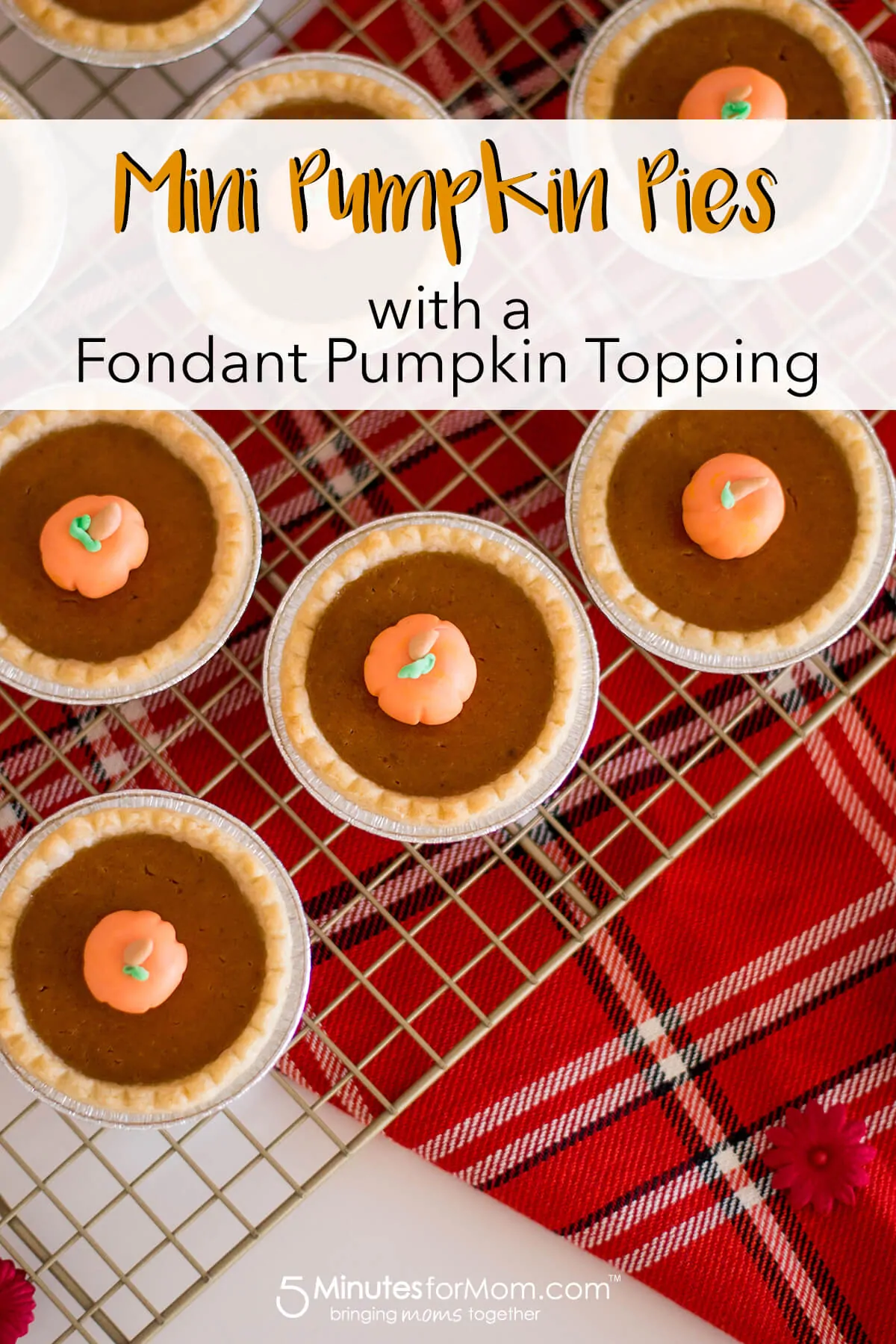 You May Also Like…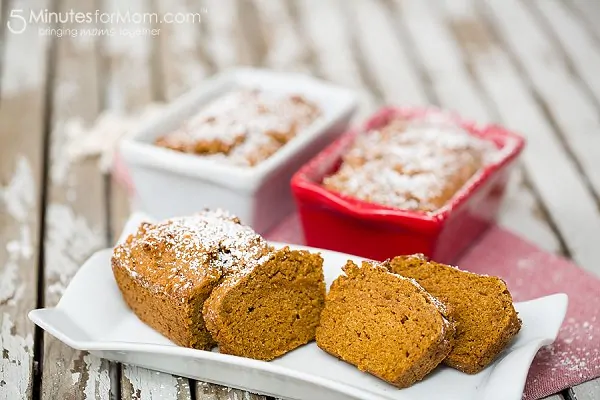 Written by Lisa Favre for 5 Minutes for Mom
Talk with us: @5minutesformom and Facebook.com/5minutesformom
Pin with us at pinterest.com/5minutesformom