This post may contain affiliate links. Read my disclosure policy here.
Snoring is often associated with overweight, middle-aged men. But that demographic group is far from the only one that snores. If you are a parent with a child who snores, you really want to find out the cause that is making your child snore and take steps to help to them.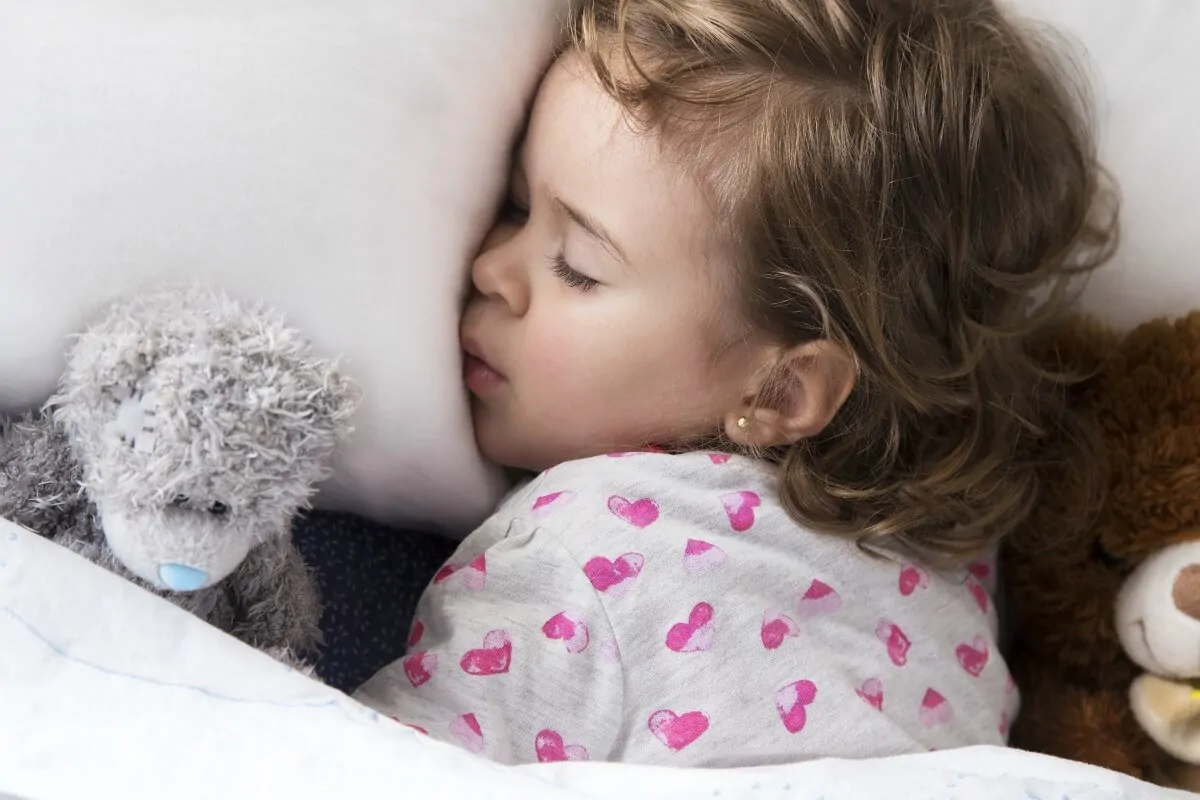 Anyone can have a snoring problem — even children. Unfortunately, snoring can make it difficult for your child to sleep, whether or not it bothers anyone else in the house.
Find Out What Is Making Your Child Snore
Snoring involves more than just losing sleep. Snoring can be a symptom of an underlying condition called obstructive sleep apnea. If left untreated, the condition can be dangerous. So you want to figure out what is making your child snore.
"While it is common to snore without any consequences, snoring with sleep apnea can have serious implications, including stress on the heart and decreased oxygen to the lungs. The heart has to work harder because of the sleep apnea," says Ashok Jagasia, MD, PhD of Rush University.
If you believe your child might have sleep apnea, get it checked out, because it could be serious. Snoring is not always caused by sleep apnea, however; one of these common causes could be a factor:
Swollen Tonsils or Adenoids: Whether from an illness or allergies, enlarged adenoids and tonsils can obstruct airways and make it difficult to breathe.

Respiratory Infection: Mucous blocks nasal passages and drips down the back of the throat, which makes it more difficult for air to pass easily. Allergies, a cold, a sinus infection, or any other respiratory condition can cause snoring.

Deviated Septum: Though not as dangerous as sleep apnea, a deviated septum can divert the airway in one's nostrils so the air doesn't flow properly. It can reduce airflow during sleep and cause difficulty with breathing and/or
Any of these conditions may become serious if not handled properly. You really want to determine the cause that is making your child snore early on, so you can remedy the situation and help your child sleep better.
Four Ways to Alleviate Snoring
While you try to identify what is making your child snore so a proper cure can be selected, there are a few things you can do to alleviate the symptoms.
1. Try Herbs
For centuries, Chinese herbalists have been prescribing tinctures to combat problems with snoring. These herbs can clear the airways and relax muscles associated with snoring.
One of the most common tinctures is ginseng and astragalus. It's intended to stimulate the muscles in your mouth and throat so they don't collapse during sleep and lead to snoring. If you have a hard time getting your kids to take this remedy, mix it with a cup of hot cocoa before bed.
2. Change the Sleep Posture
Elevating the head while sleeping is an easy way to free air passages and achieve a positive effect on a snoring problem, especially for those who suffer from sleep apnea. This reduces the likelihood of your airways collapsing during sleep and may even stop the snoring altogether.
An adjustable bed frame is an easy way to achieve this position. Research also shows that side-sleeping is the best posture for snorers. It opens airways and prevents collapse. Obtaining a side-sleeper pillow and a mattress that handles pressure points better will make it easier to sleep on your back. You can check out Janice's Nectar mattress review to see if a memory foam mattress could help.
It's also worthwhile for your son or daughter to have a good pillow. If it's too large or small, your child's neck will be twisted in a way that may compromise airways.
3. Keep the Nose Clear
Have your youngster blow his or her nose every night before bed. If necessary, get children's mucous relief to limit obstructions in the nose and throat.
For small children, consider a suction-bulb syringe or similar device to clear nasal passages. This will be more thorough for removing snot from the nose, so your little one can sleep longer. If the child is a sound sleeper, you might be able to use these tools to remove mucous while he or she is sleeping.
4. Remove Allergens
You can't do much about outdoor allergens, but you can exert some control over the interior of your children's bedrooms. Allergens can clog sinuses and make it difficult for kids to breathe while they sleep.
Among the most common environmental allergens are:
Pet dander
Pollen
Dust mites
Mold
Mildew
Bugs
Cigarette smoke
Remove these from the room, if possible. Vacuuming, cleaning windows, keeping them closed, removing pets, dusting, and other care can limit the impact of your child's allergies during sleep.
You can find more helpful ideas for reducing allergens here… including tips for mattress protectors and air purifiers.
Other mild allergies can clog airways and increase mucous production as well. Your son or daughter might have be allergic to something like milk, eggs, peanuts, soy, fish, or gluten.
One side effect of a mild allergy is a partially closed airway, which may cause snoring. If you suspect a food allergy based on this and other signs, it's worth getting checked out by a medical professional.
Snoring doesn't have to keep your kids awake if you're armed with the right tools. About 10 percent of children will deal with snoring at some point in their lives, but if you figure out what is making your child snore and you know what to do, your family won't have to suffer from it.
Don't Miss This…
Top Two Tricks to Help Your Child Fall Asleep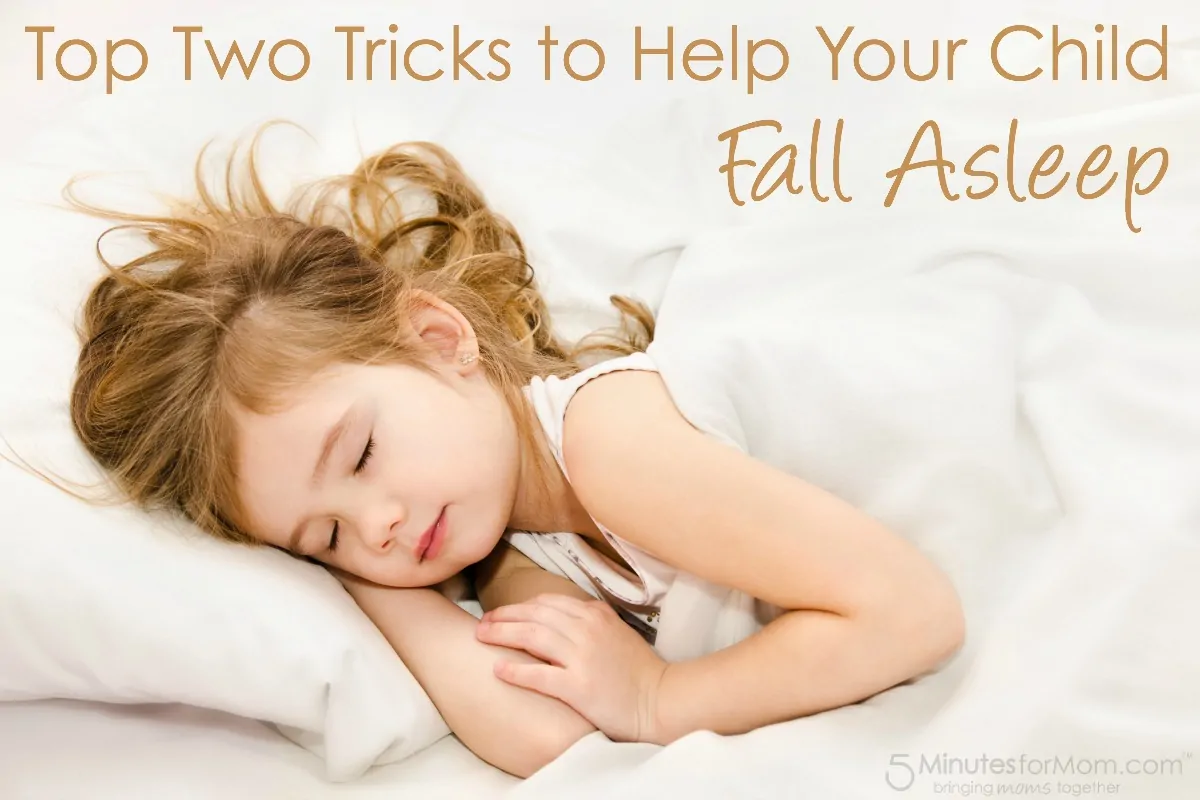 Pin it for Later