This post may contain affiliate links. Read my disclosure policy here.
Cranberry dishes are often associated with the holiday season, and when fresh cranberries are being harvested. But, if you are a cranberry lover, like I am, then you can still make this delicious cranberry dessert year-round. Tonya here… and you are going to love this White Chocolate Cranberry Mini Cheesecake recipe. Thank you to Furlani for sponsoring this post. All opinions are my own.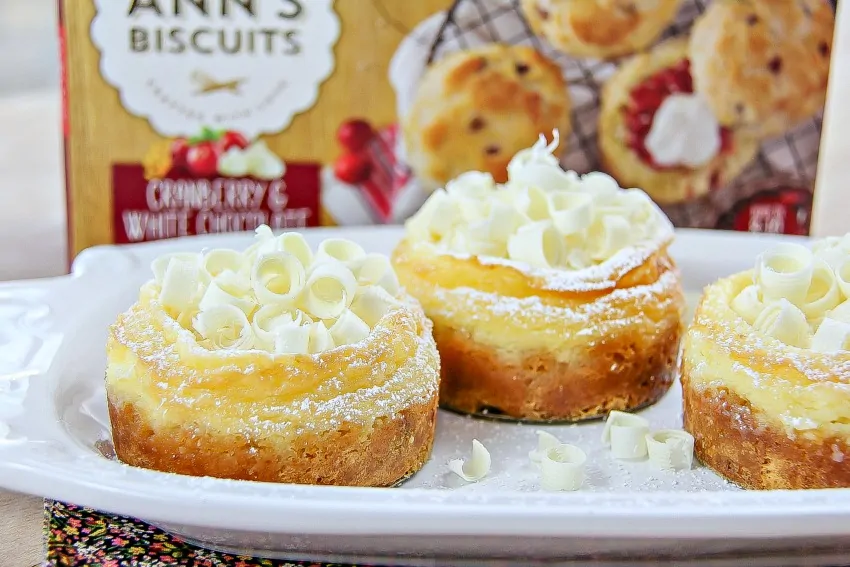 I've already shared with you three delicious recipes using Ann's Biscuits including the Slow Cooker Chicken Chili with Fire Roasted Cornbread Biscuits using Ann's Biscuits – Fire Roasted Cornbread, Cinnamon Apple Pie Breakfast Bake using Ann's Biscuits – Cinnamon Cream Cheese, and Chicken Pot Pie with Biscuits using Ann's Biscuits – Cheddar, Chive, and Garlic. You are going to love this latest recipe, White Chocolate Cranberry Cheesecake, which uses Ann's Biscuits – Cranberry and White Chocolate.
Did you know that you can use biscuits to bake a delicious cheesecake base? Mind blown, right! Most people use crackers, but biscuits are a delicious alternative, especially these cranberry and white chocolate ones. You can see the cranberry pieces in the biscuits.
How To Make White Chocolate Cranberry Mini Cheesecake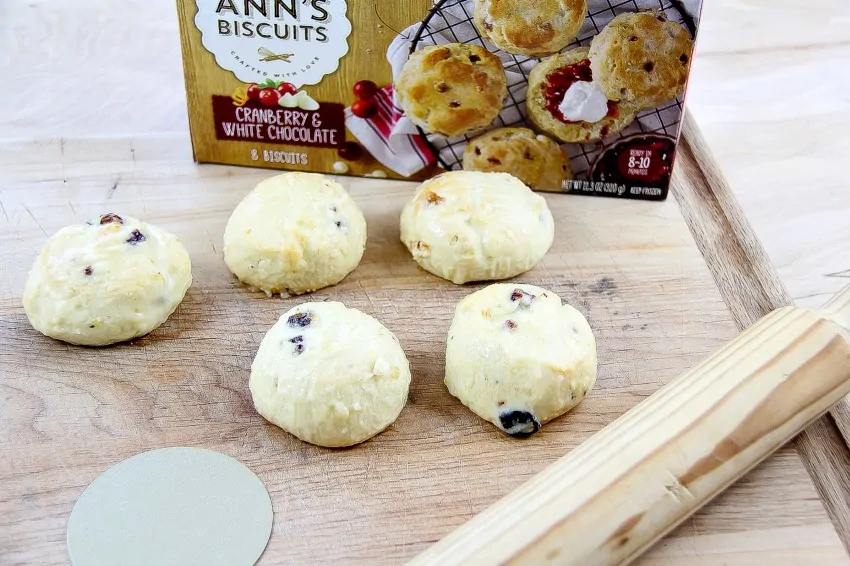 To turn them into a delicious base for your cheesecake, simply heat the oven to 325F. Bake them in individual mini cheesecake pans for 5-minutes, and then using the end of a rolling pin, press them into the base of the pan.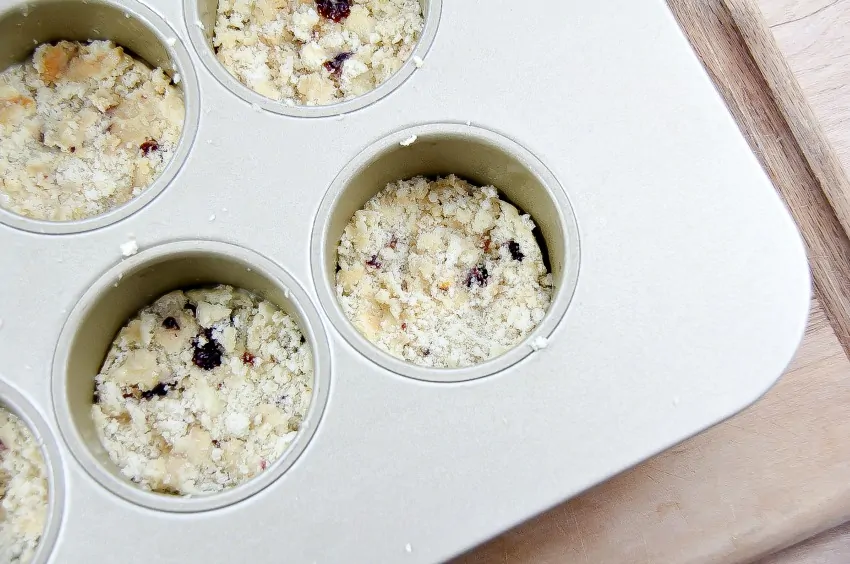 Once you've made your cheesecake filling you can pour that right over the top and bake like normal. And just look at the cranberry pieces you can still see in the base.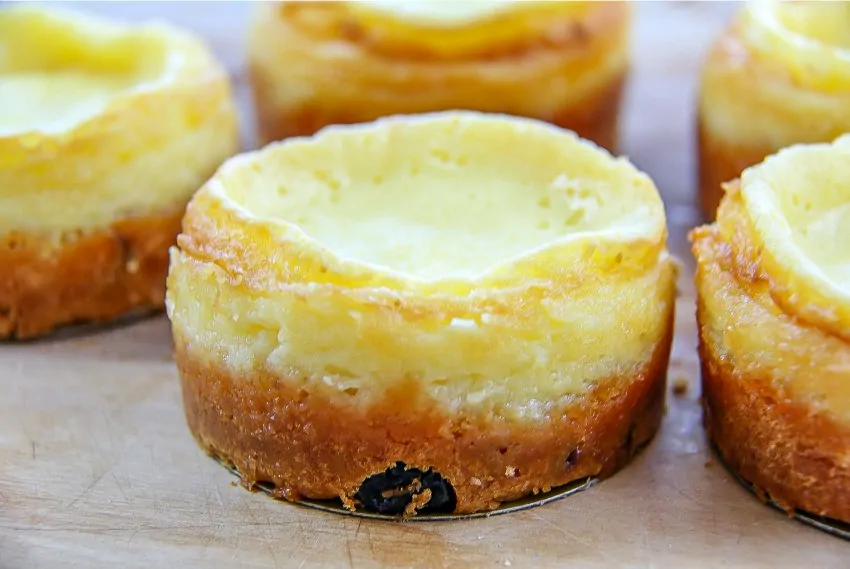 The biscuit holds together beautifully with the cheesecake on top, and is light and crumbly when you bite into it.
Top your mini cheesecake with white chocolate curls and confectioner's sugar and you have a delicious dessert.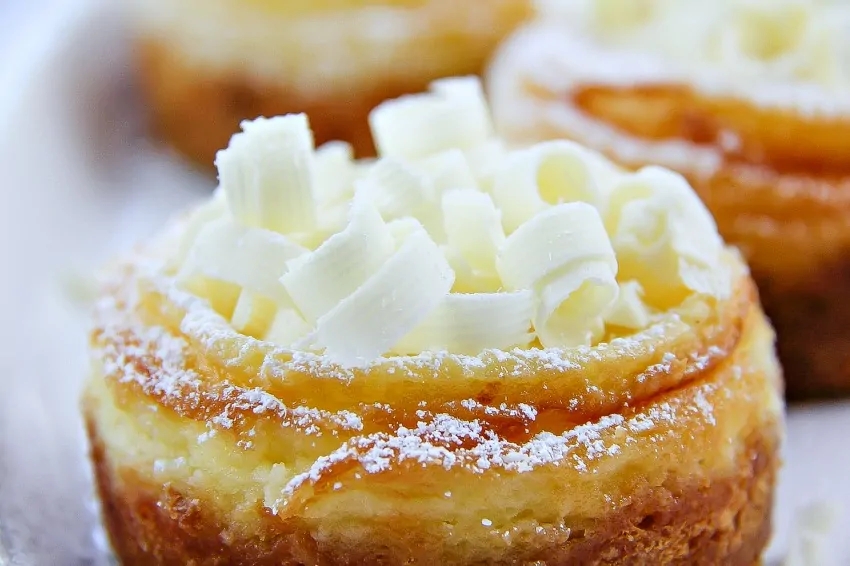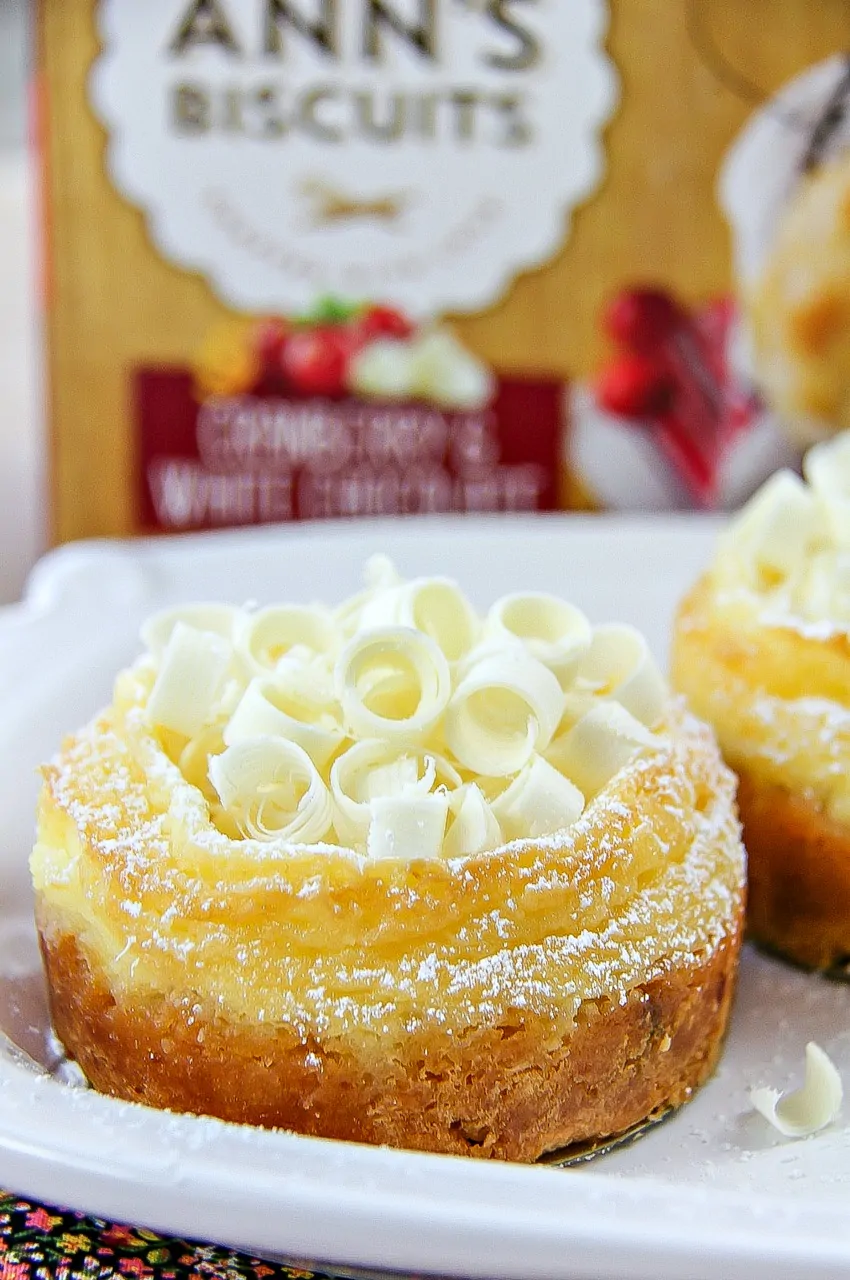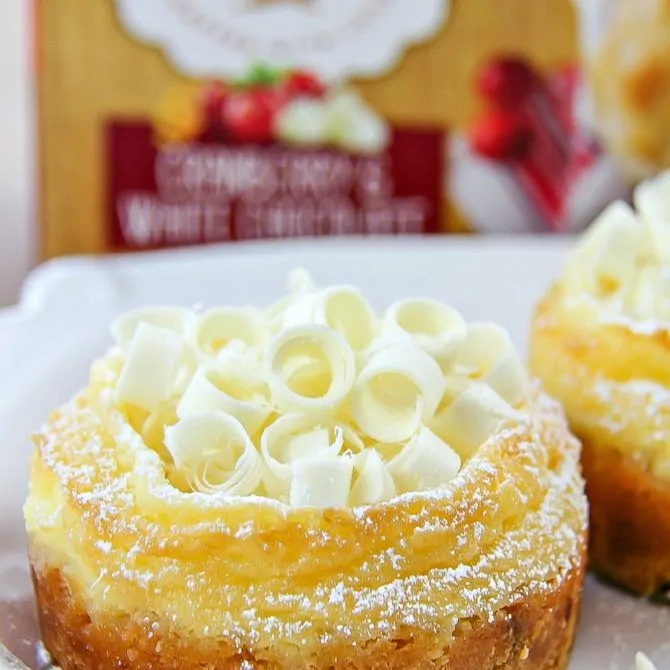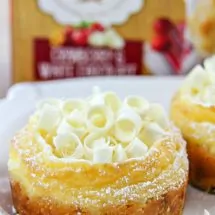 Ingredients
6 Ann's Biscuits - Cranberry and White Chocolate
8 oz cream cheese - room temperature
3/4 cup white sugar
1 tsp vanilla extract
2/3 cup heavy whipping cream
2 eggs - lightly beaten
pinch of salt
white chocolate - curled
confectioner's sugar
Instructions
Preheat the oven to 325F.

Place the biscuits into greased mini cheesecake pans and bake for 5-minutes.

Remove the biscuits from the oven and press into the bottom of the pan.

Turn the oven down to 300F.

Blend the cream cheese in a bowl until creamy.

Add the sugar and continue blending until combined.

Add the vanilla, cream, and salt, and continue blending until thick and creamy.

Turn the beater down to low and add the eggs, beat until just combined.

Pour the cheesecake mixture over the biscuits and bake for 45 minutes.

Remove from oven and set aside to cool.

Top with confectioner's sugar and curled white chocolate.
Pin It For Later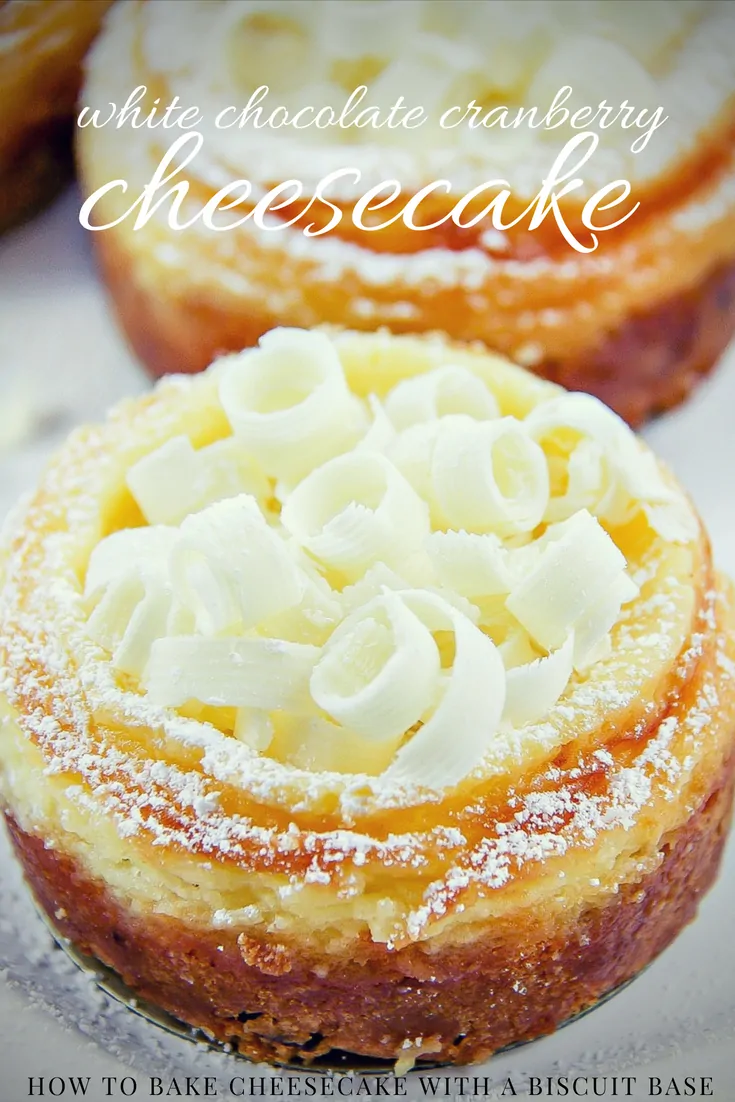 Disclosure: This post is sponsored, so extra thanks for reading and sharing.
Written by Tonya Staab, contributor at 5 Minutes for Mom
Talk with us: @5minutesformom and Facebook.com/5minutesformom
Pin with us at pinterest.com/5minutesformom