This post may contain affiliate links. Read my disclosure policy here.
Swimsuit season can be hard on moms. But these days mom bathing suits are truly fabulous. As a woman it can be so upsetting to look in the mirror and see your body aging into something you may think doesn't match how young you still feel on the inside. But it's especially important for us as moms to put on our swimsuits and have fun with our kids in the swimming pool and on the beach.
Today, Kristen is sharing how she decided to stop cringing and start splashing in this sponsored post for swimsuits at Yandy.com.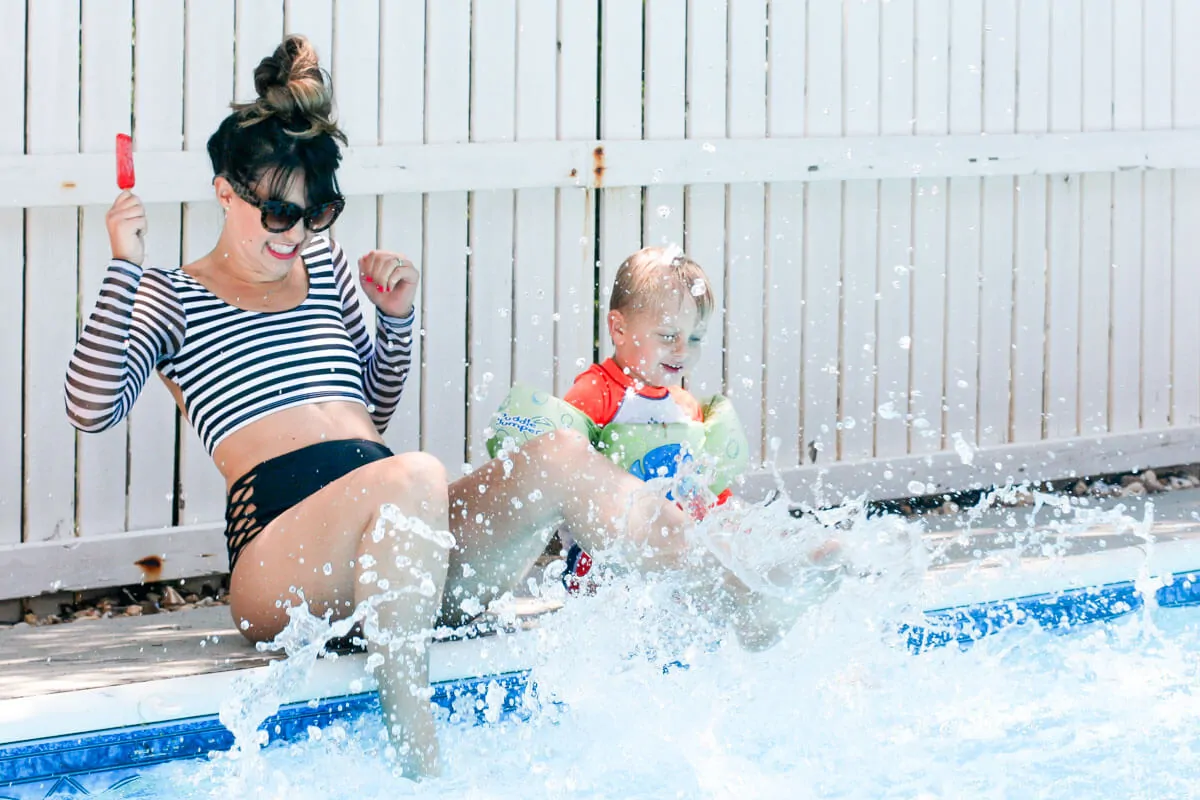 This is a time of year where I find myself cringing a lot. Putting on shorts – cringe. Trying on a bathing suit – cringe. Even online shopping for shorts and bathing suits – cringe. I know it's silly and pointless to feel uncomfortable about how I look because let's face it – I've had two children. My body isn't the same as it once was. It's done a beautiful thing and housed the lives of my two sons, and I am so proud of that miraculous feat. I know that I should accept the stretch marks and endlessly soft tummy that comes with the mom territory, and on most days, I really do. Because I am so grateful to be a mommy!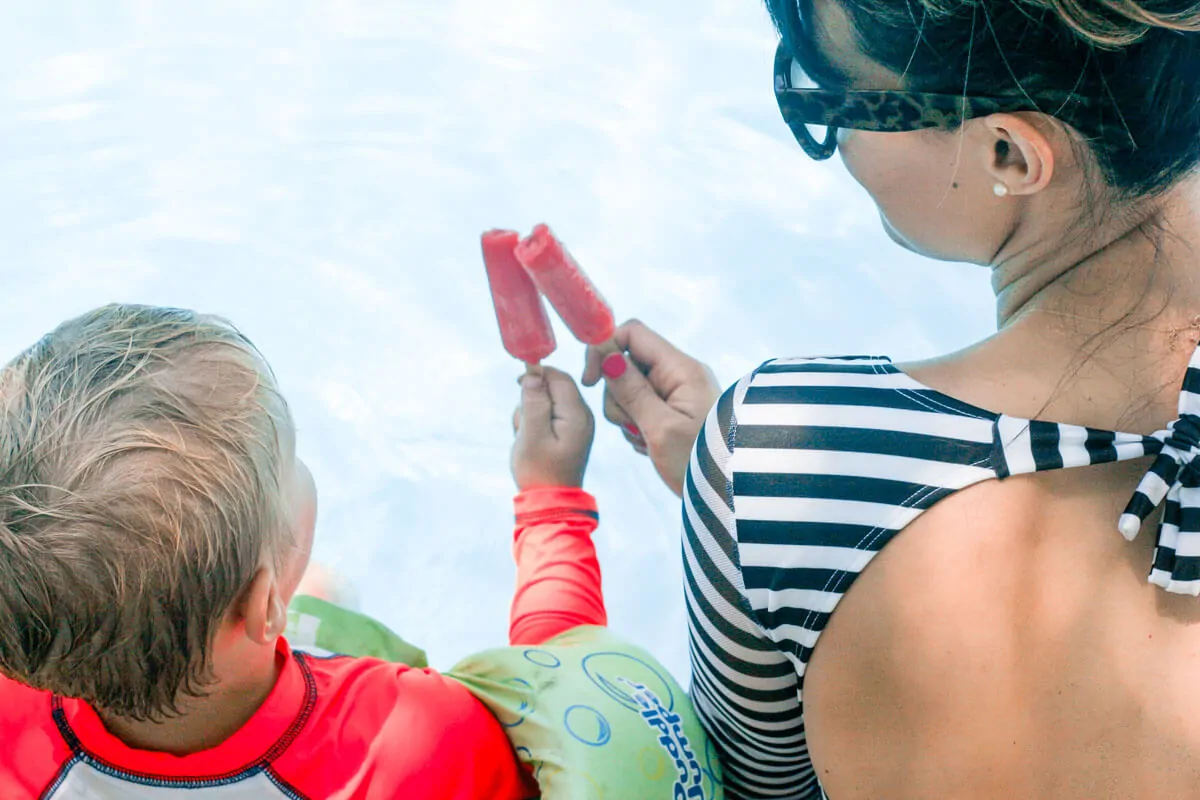 But something about swimsuit season seems to bring to the surface all those deep-seated insecurities that I feel about how I look – especially how I look compared to before I had my kids. I'm almost certain that I used to have abs. They seem to be hiding from me these days.
I went shopping for some summer essentials a few weeks ago, and brought my 3-year old son along with me. It was a challenging time. While I was changing in the dressing room, I found myself groaning a lot. Everett finally asked me, "Mommy, why are you making that sound?" I responded, "Because I don't like how I look in these clothes." He immediately started laughing and said, "That's so silly. You're so pretty, Mommy." I felt like I had been socked in the gut with a heavy dose of reality.
Cringe.
My son thinks I'm pretty.
He thinks I'm pretty and that it's silly that I should think anything differently. And that, right there, is enough for me.
What Swimsuit Season Should Mean
We live in a marvelous era where women of all sizes, shapes and colors are celebrated – it's such a exhilarating time to be a woman. We can be homemakers or CEOs or awesomely confident moms in a bathing suit at the pool. We should embrace this amazing time to be alive!
Of course our bodies are different after having kids. Some things will never be the same again. Those abs I once had – they might keep masquerading. Those stretch marks? They're quite the badge of honor. And while I might not be able to find it in my heart to necessarily celebrate these new additions to myself – one thing is for certain… I will remember that this summer is not about how I look in a bathing suit.
This summer is about getting in my bathing suit so that I can play with my kids.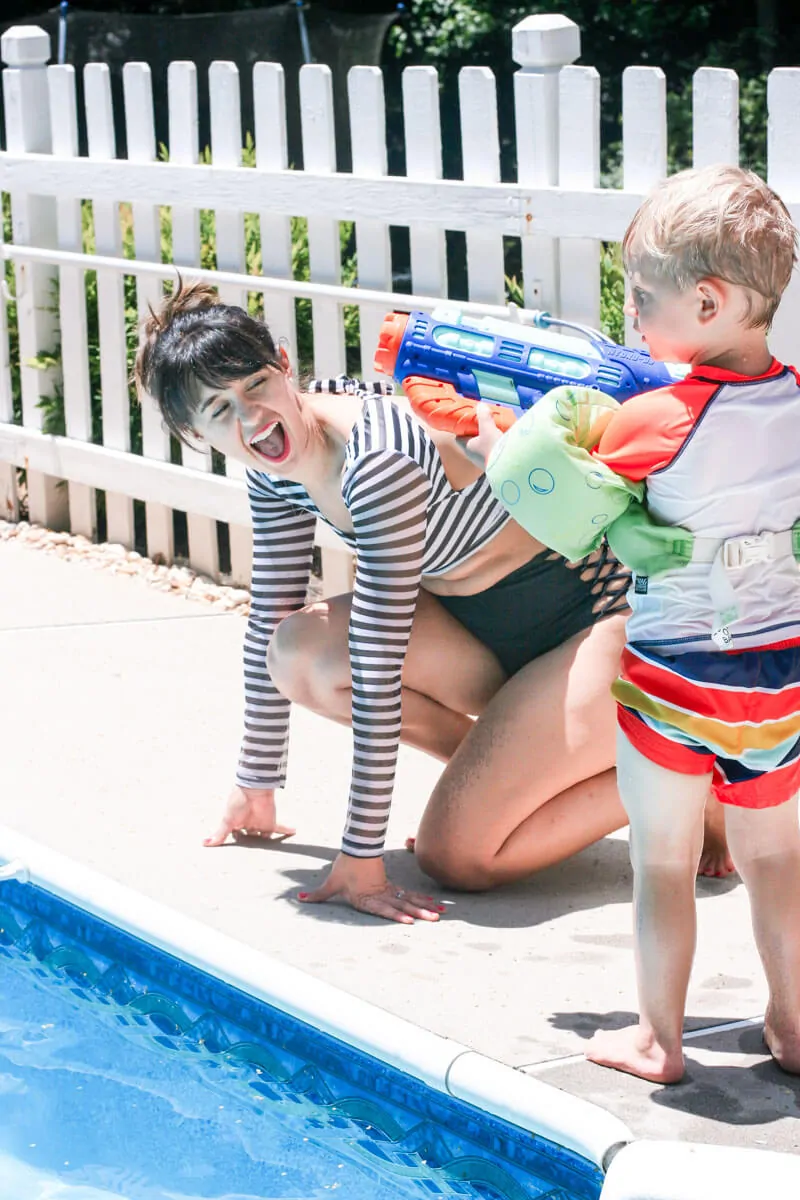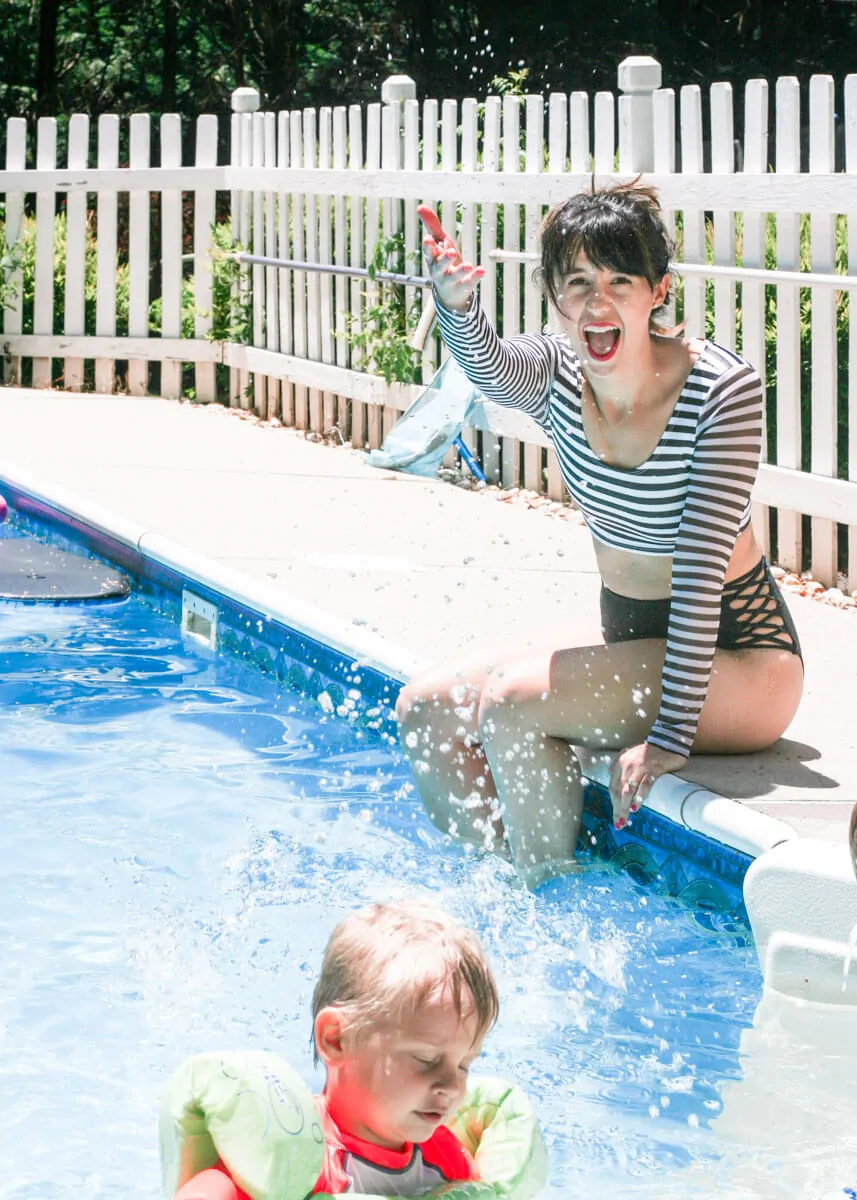 Especially while this body of mine is strong and able to swim and splash and do cannonballs.
I want to play in the pool with my sons, and I want them to remember me being present and playful with them. Not the mommy who worries about swimsuit season and complains in the mirror about how she looks. How lame is that? I've got to stop my cringing.
Am I Alone?
Ladies, I'm sure I'm not alone in how I feel here. You are savvy enough to know that what you do as a mom is incredible, intricate and intense work. I'm sure you have been encouraged to pursue some self-care from time to time – a pedicure can really do wonders for a mom. You have also probably been told to accept what you look like post-baby and love yourself in spite of what you see in the mirror. I agree with that sentiment and I challenge you to take it one step further – each time you look in the mirror and have a negative thought about how you look, remind yourself how silly it is to be down on yourself – you are so pretty! Your kids think you're awesome! You are awesome!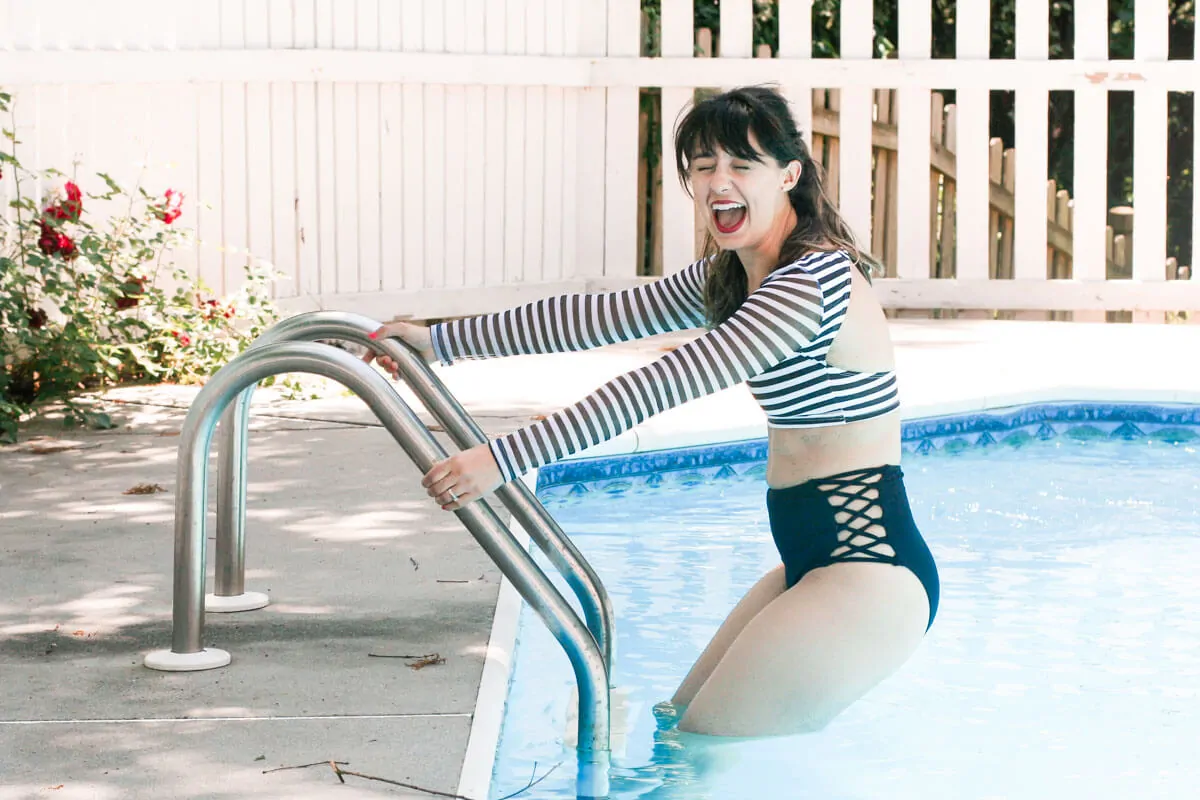 So, as you can see, I put on my swimsuit. I played with my son (the water was freezing) while my other son napped. We splashed, laughed and ate popsicles. It felt like such a good way to open up the summer swimsuit season with acceptance and joy and silliness. And it was so much fun.
Find A Swimsuit That Makes You Comfortable
There are so many different styles of bathing suits that can help you feel comfortable and confident. You won't even feel like you're wearing a "mom bathing suit"… you'll just feel fantastic.
Yandy.com is a great source for bathing suits and cover-ups for women of all shapes and sizes. The site offers a wide range of styles, colors and patterns, so there is a little bit of something for everyone this swimsuit season.
They have an entire line of Plus Size Swimwear and the prices are so reasonable.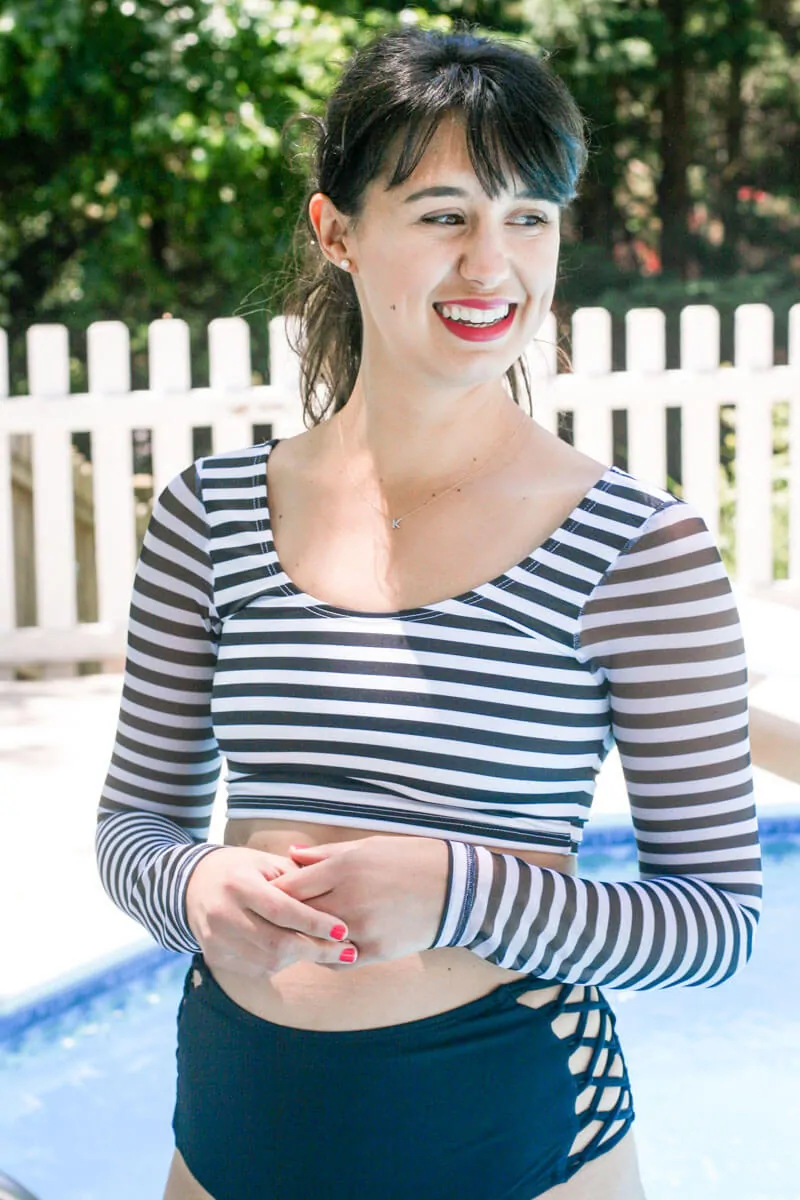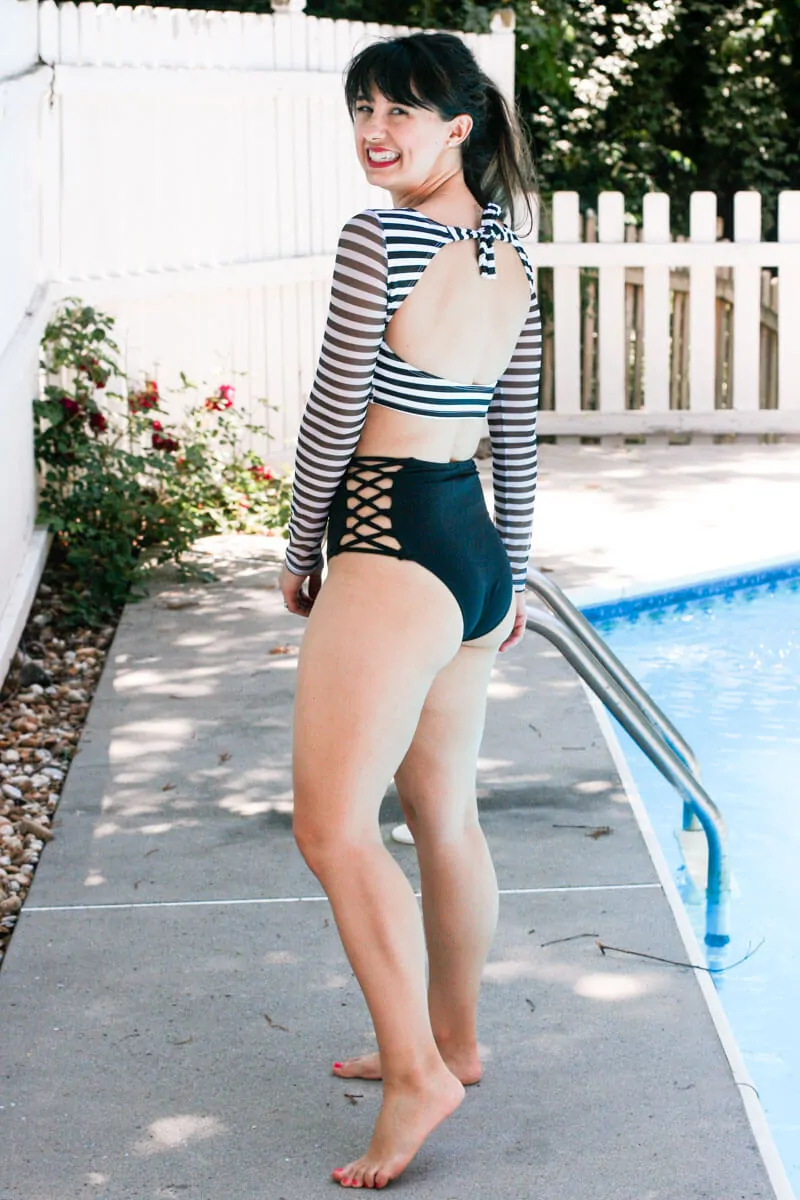 I personally love wearing this Parisian Bikini bathing suit, because even for a two-piece it gives me a little extra coverage, which makes me feel more secure as I'm moving and swimming.
This jumpsuit cover-up is absolutely wonderful because it is so soft and easygoing. Plus it offers lots of coverage so I feel super comfy bending over and playing once I'm out of the pool.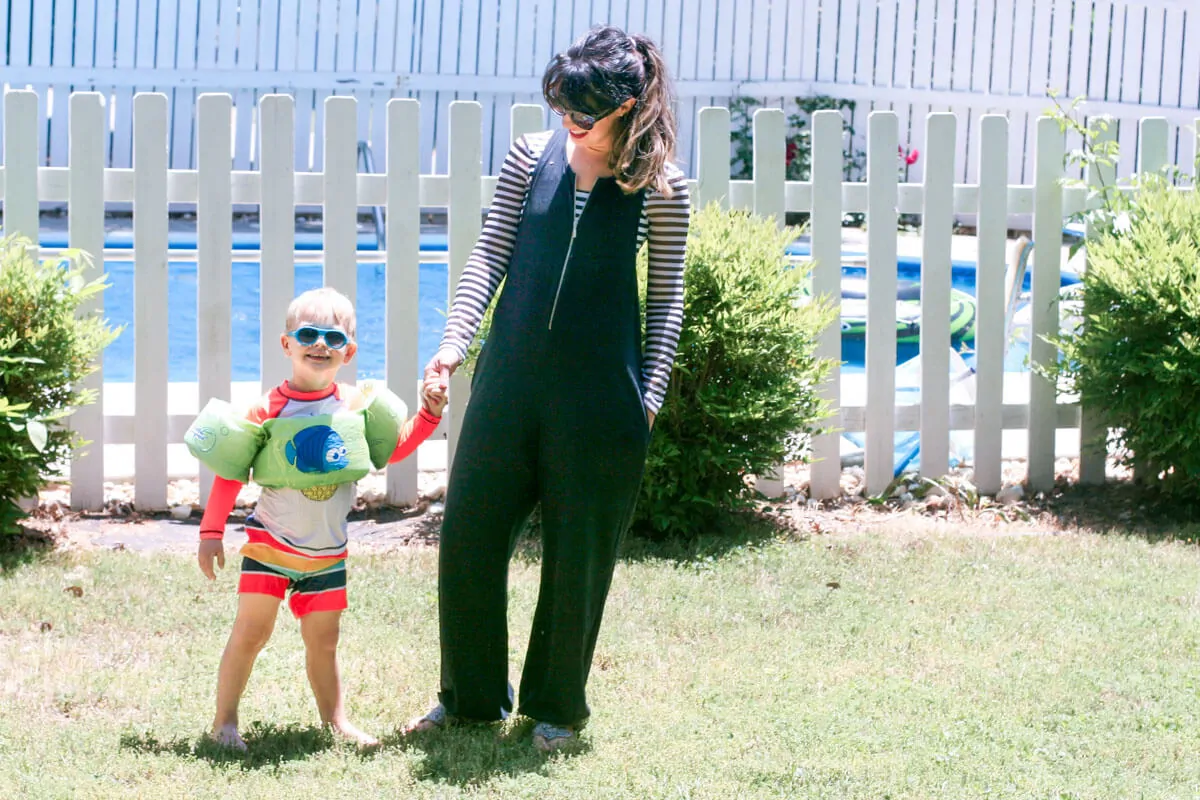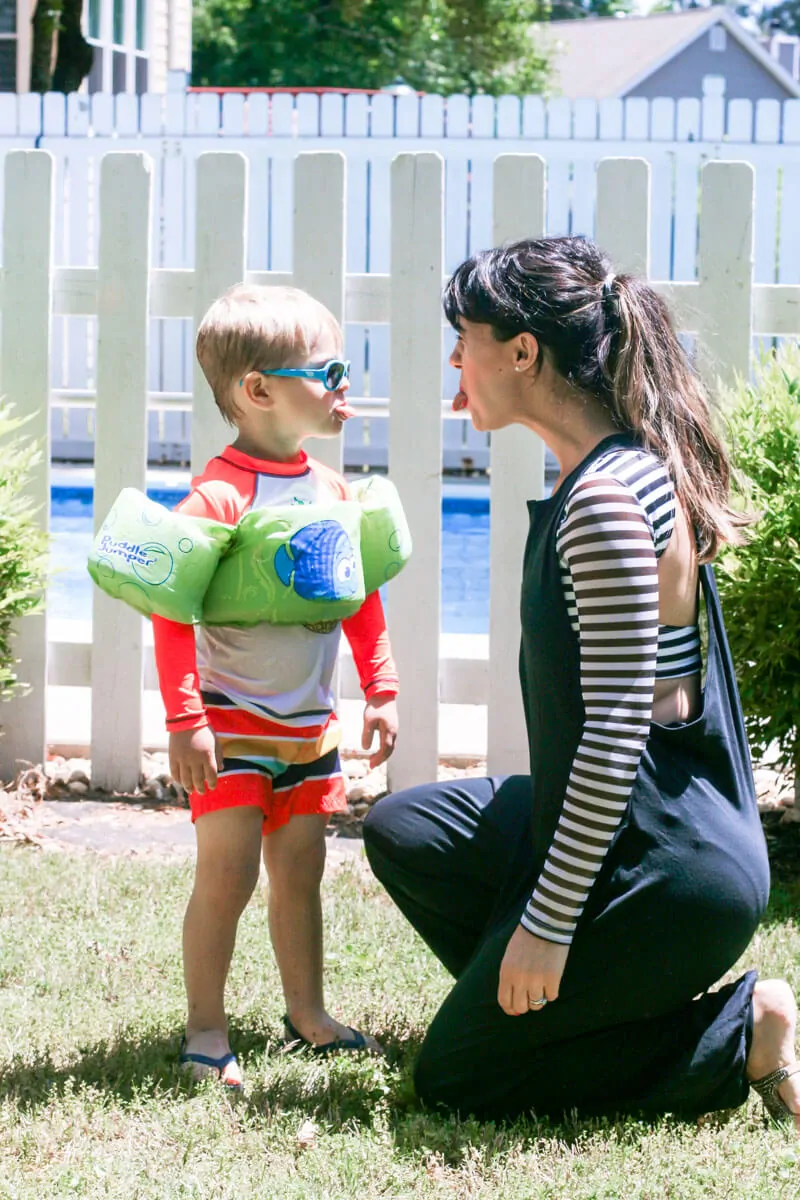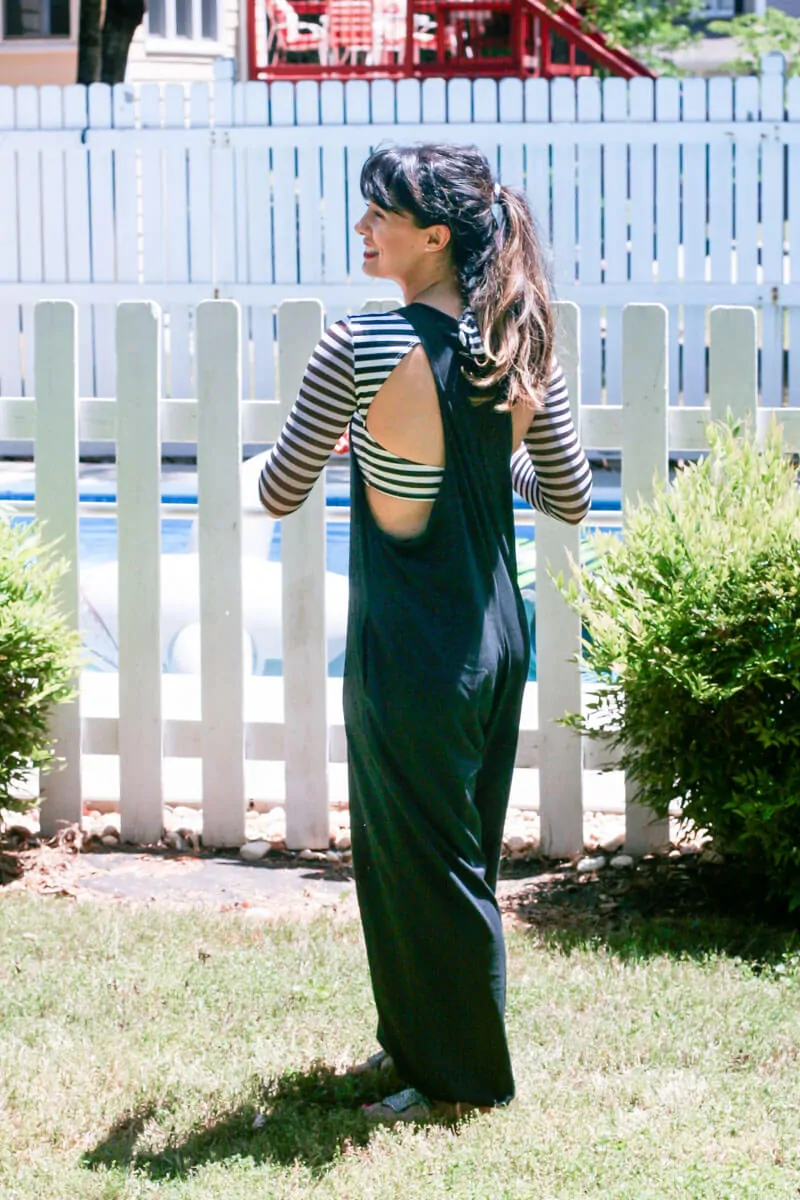 I think the key to staying comfortable this summer is by finding a really great cover up (or two!) that you can rotate between at the beach and the pool. So that when you're done splashing in the water with your kiddos, you can relax in something that puts you completely at ease.
This summer I will be wearing my bathing suit, splashing, doing some cannonballs and playing with my sons in the water.
I hope you will join me and do the same with your family. Mama, you are so pretty!
And remember – no more cringing – that's just silly.
Don't Miss This…
Did you see Kristen's earlier post featuring Yandy Active Wear?
Why Moms Should Not Apologize For Living In Activewear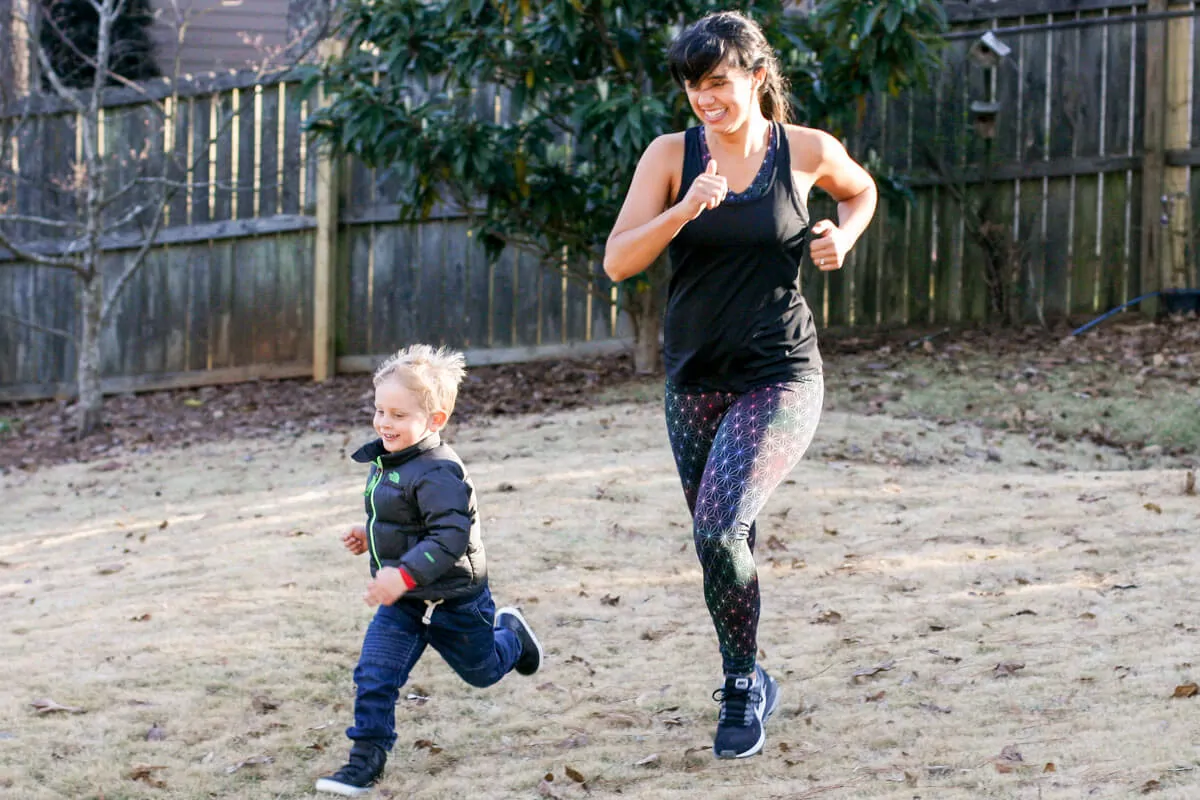 Disclosure: This post is sponsored, so extra thanks for reading and sharing.
Written by 5 Minutes for Mom contributor Kristen Hale, who blogs about living a playful and intentional life at Oy!
Talk with us: @5minutesformom and Facebook.com/5minutesformom
Pin with us at pinterest.com/5minutesformom
Pin it for Later