This post may contain affiliate links. Read my disclosure policy here.
Every baby needs to be hugged and newborns desperately need the healing that comes from being held and comforted. So, Huggies® Brand is launching No Baby Unhugged volunteer programs in hospitals across Canada, where volunteers hold NICU babies when family is unable to be with them. This post is sponsored by Huggies® Brand.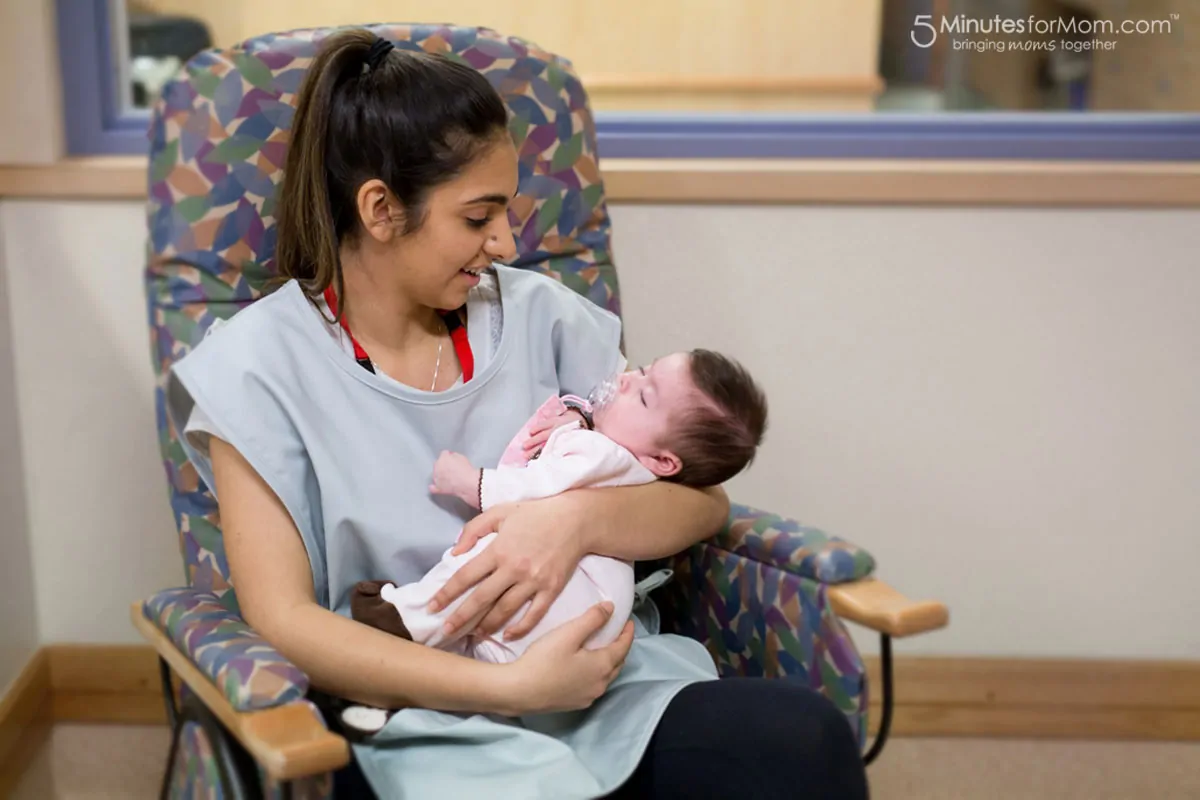 Do you remember when you first held your newborn baby, when you cradled their tiny body next to yours and felt their heart beat for the very first time?
During those early moments together there is an almost mystical birth of a bond, a force stronger than anything you have ever felt before.
And as powerful and life changing as this experience is for us — the mothers, fathers, grandparents, siblings, caregivers of these new human beings — those early cuddles are perhaps even more powerful for the newborn babies.
Infants need to be held, they need to feel skin on their skin, they need to hear another heart beat next to theirs.
When I gave birth to my firstborn, I was exhausted and terrified. I was crying and trembling as the doctor plopped him down on my naked chest and my son instinctively craned his neck towards my breast, rooting for a food he hadn't even tasted yet.
We got to meet our new world together, both lost and in tears, but together.
And when I was too weak to hold him and the doctor gave me some medication to stop my mind from spinning and I finally fell asleep, my baby's father and our extended family were there to hold him and rock him. He was never alone.
I developed a reliance on ear plugs in those early days of parenting. Sick with postpartum depression and anxiety, I needed the sleep that eluded me. So, when I handed my baby over to my mom or to my husband and put in my ear plugs, that meant I was off shift. Someone else was taking my place. No one needed me. I could rest.
Every mom and newborn needs those extra arms, another beating heart.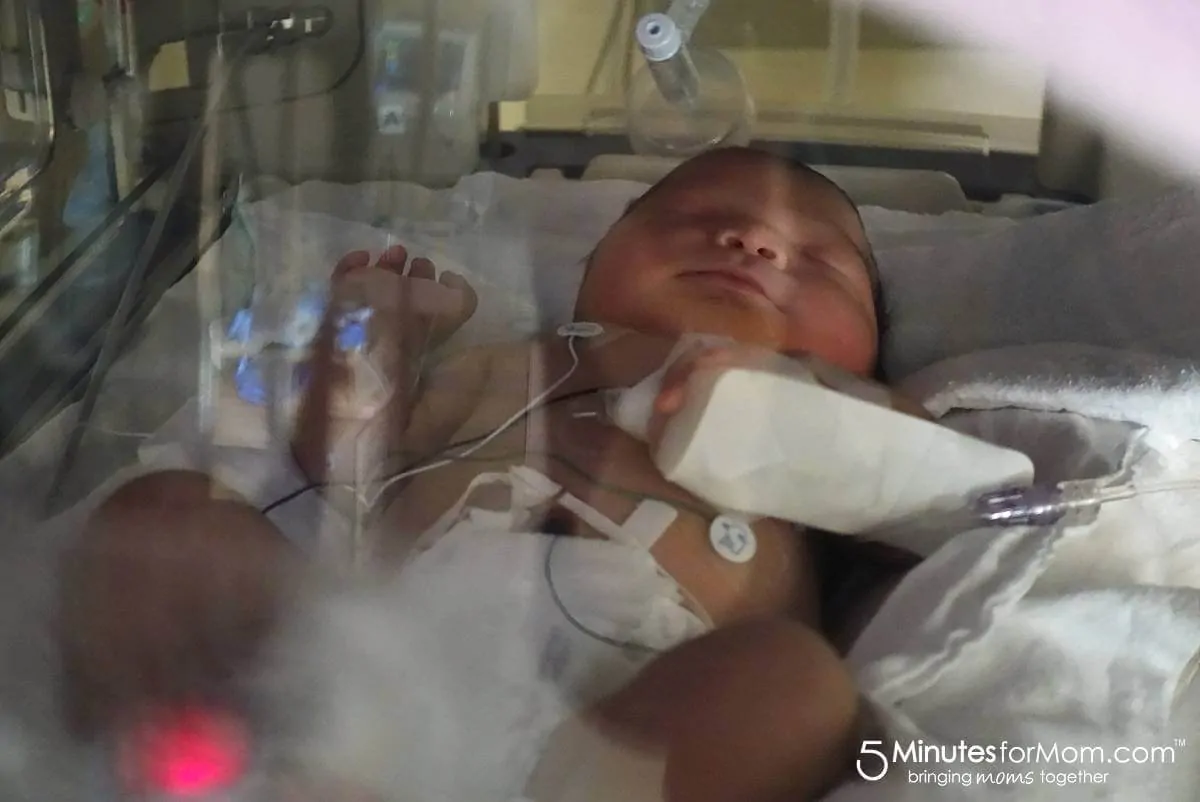 But when a newborn is in the NICU, fighting through their first weeks of life alone in a plastic Isolette, sometimes there isn't a set of arms available to hug them, to calm their cries.
For a number of reasons, family may not be able to be there with their babies in the NICU. Mothers may be too sick themselves to be with their newborns or they may have to go home and look after their other children.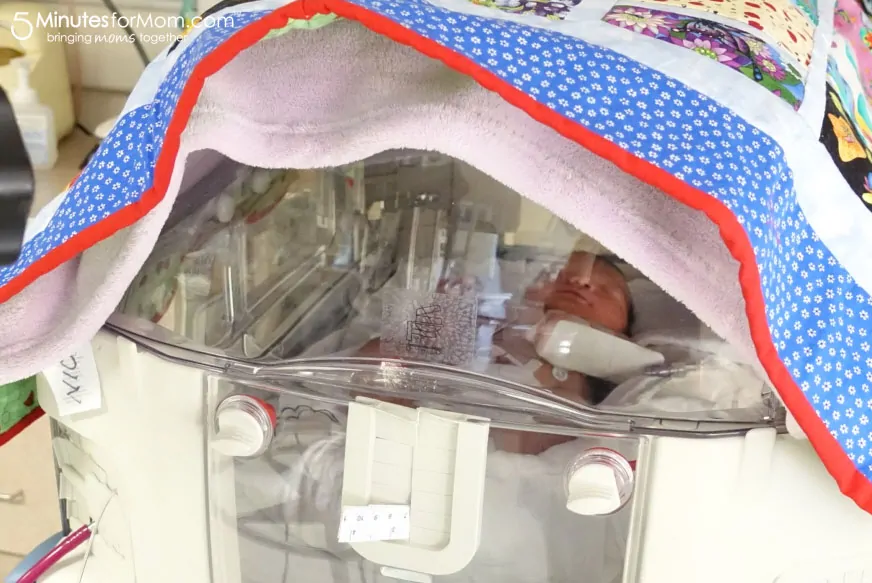 So, Huggies® Brand has and continues to launch No Baby Unhugged volunteer programs in hospitals across Canada, where volunteers hold NICU babies when family is unable to be with them.
Share the above video, and Huggies® Brand will donate $1* to No Baby Unhugged.
So far, the new No Baby Unhugged initiative is in four hospitals in Canada: Victoria General Hospital in BC, Cape Breton Regional Hospital in NS, Southlake Regional Health Centre in ON and most recently, Nanaimo Regional General Hospital in BC.
Last week, I had the wonderful opportunity to visit Nanaimo General Hospital and see their new #NoBabyUnhugged program with Huggies® Brand in action.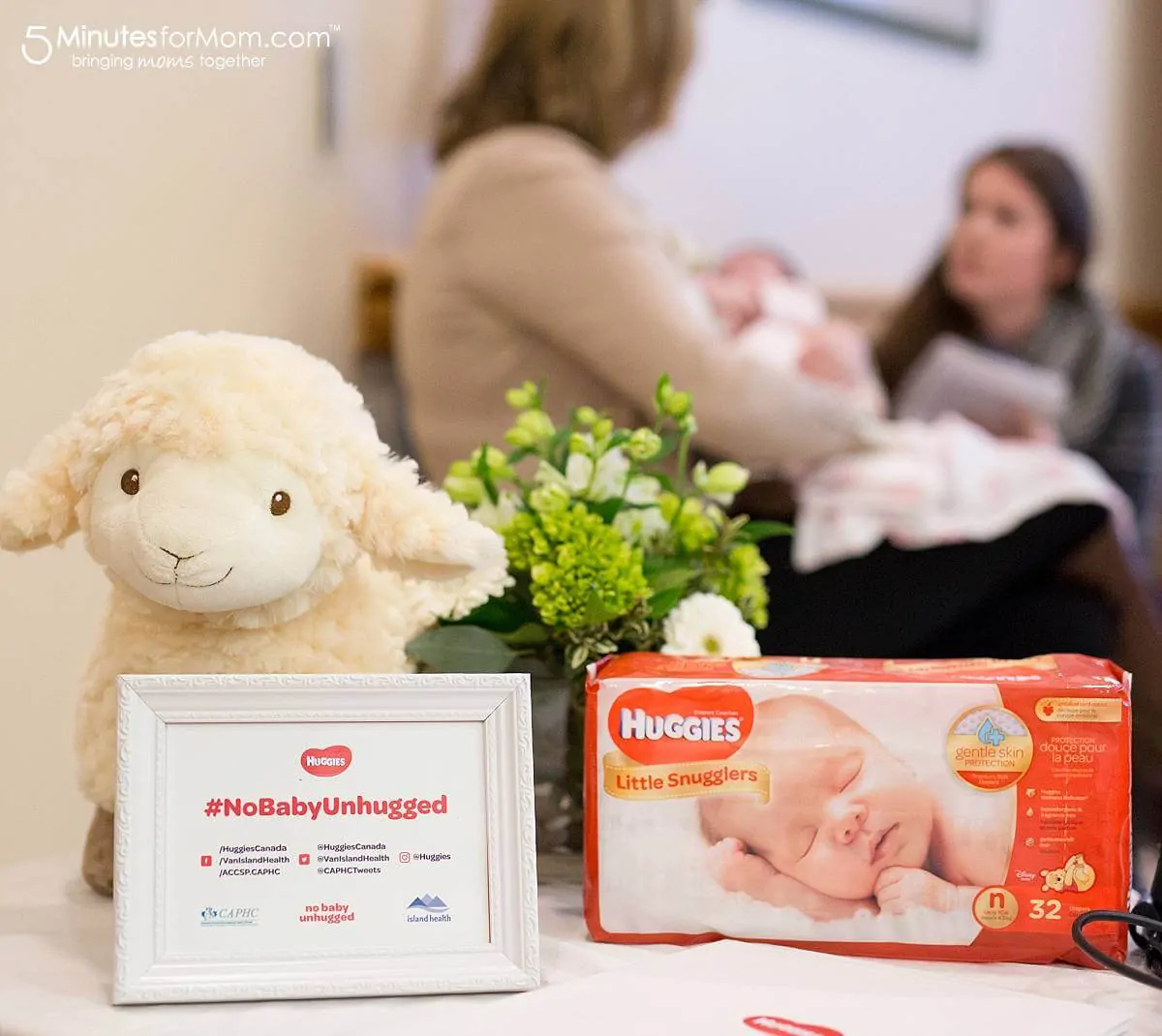 We met staff and volunteers, toured the NICU, and met this special baby graduate from the program and her incredible grandmother who are featured in the No Baby Unhugged video on @HuggiesCanada.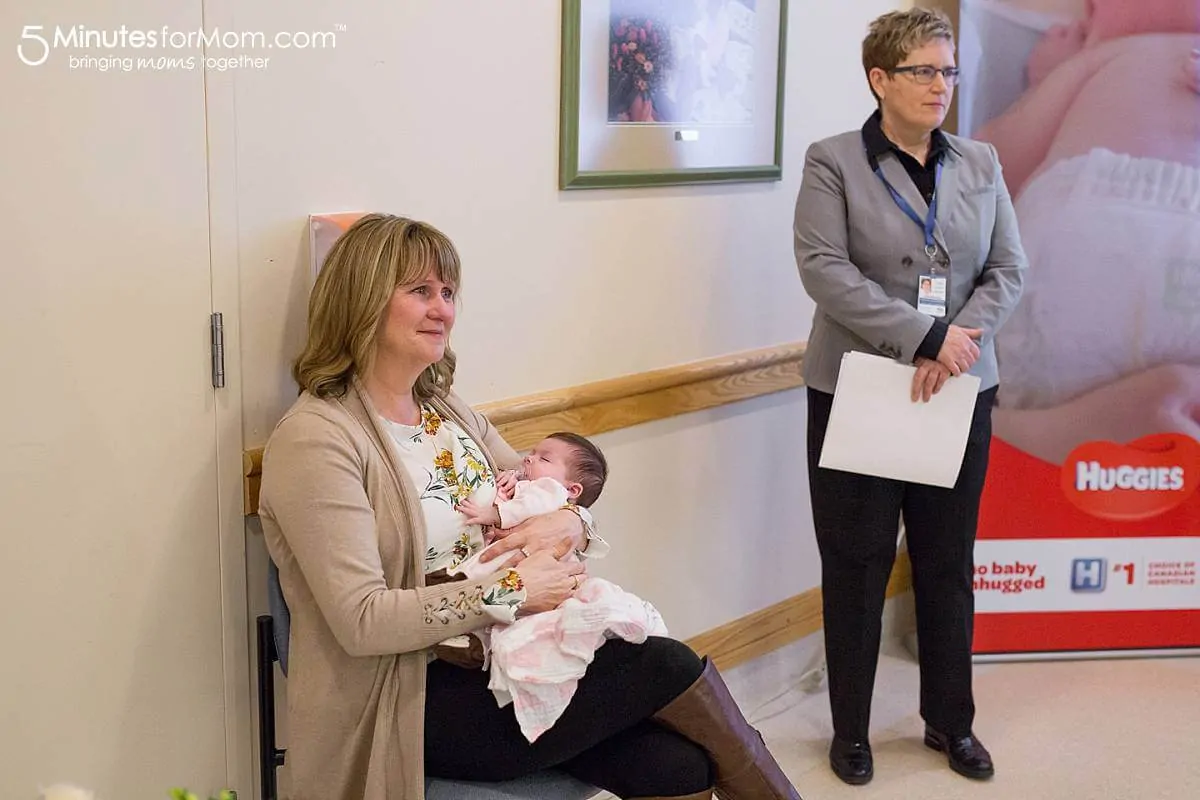 This sweet baby was born addicted to substances and had to endure the nightmare of withdrawal when she was born four weeks early. Her grandmother came to the hospital every day and held for endless hours during her days in the NICU.
Now, this precious baby is healthy and hitting all her milestones, and still thriving with all her time in her grandma's arms.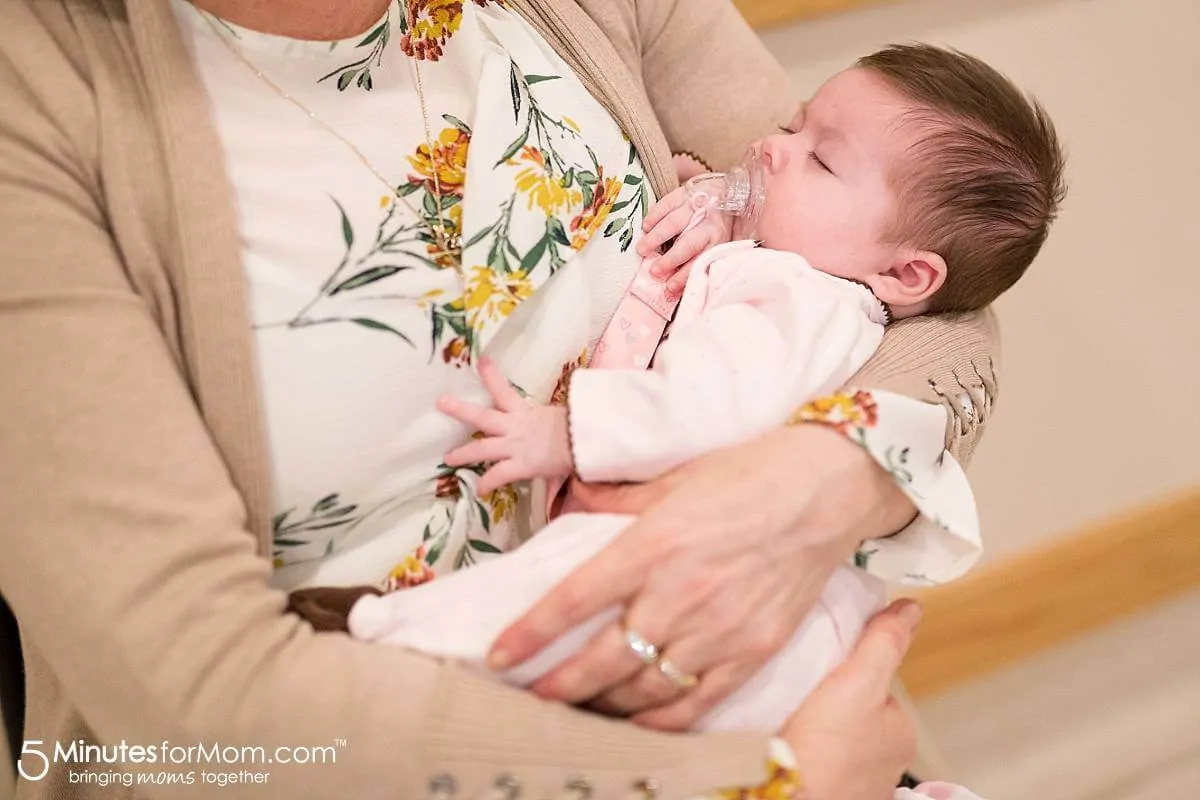 To learn how you can pledge your support for the No Baby Unhugged® initiative, visit nobabyunhugged.ca. When you sign up to pledge your support, you'll receive a free pack of Huggies® diapers and wipes, and in return, Huggies® Brand will donate $5 to the No Baby Unhugged initiative.
Huggies® Brand is working to expand their program to spread more hugs to more babies. While this program may not be available in your area, you can contact your local hospital and let them know you would like to see a program like Huggies® No Baby Unhugged implemented.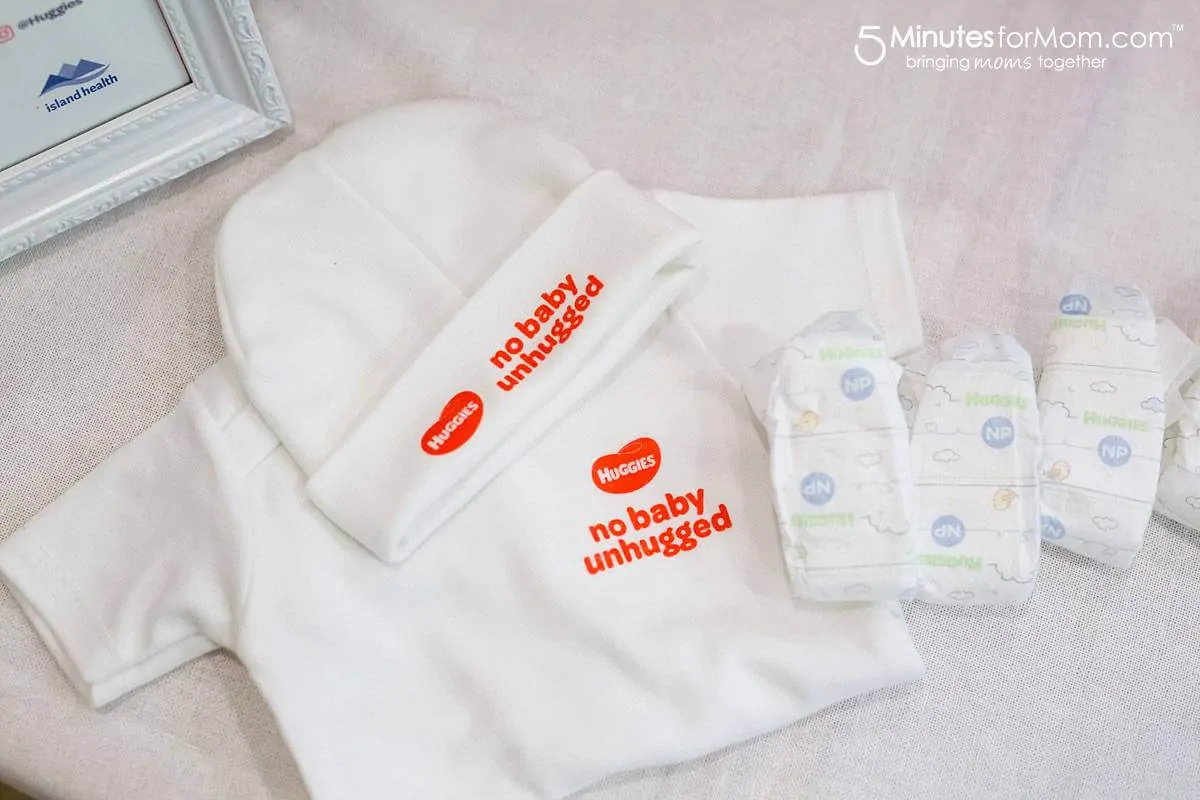 You can learn more ways to help with the No Baby Unhugged initiative online at nobabyunhugged.ca and share the #NoBabyUnhugged video from @HuggiesCanada.
Huggies® Brand will provide $1* for each video shared between January 16 – January 31, 2018 to participating Canadian hospitals to develop Baby Hugger programs.
Pin it for Later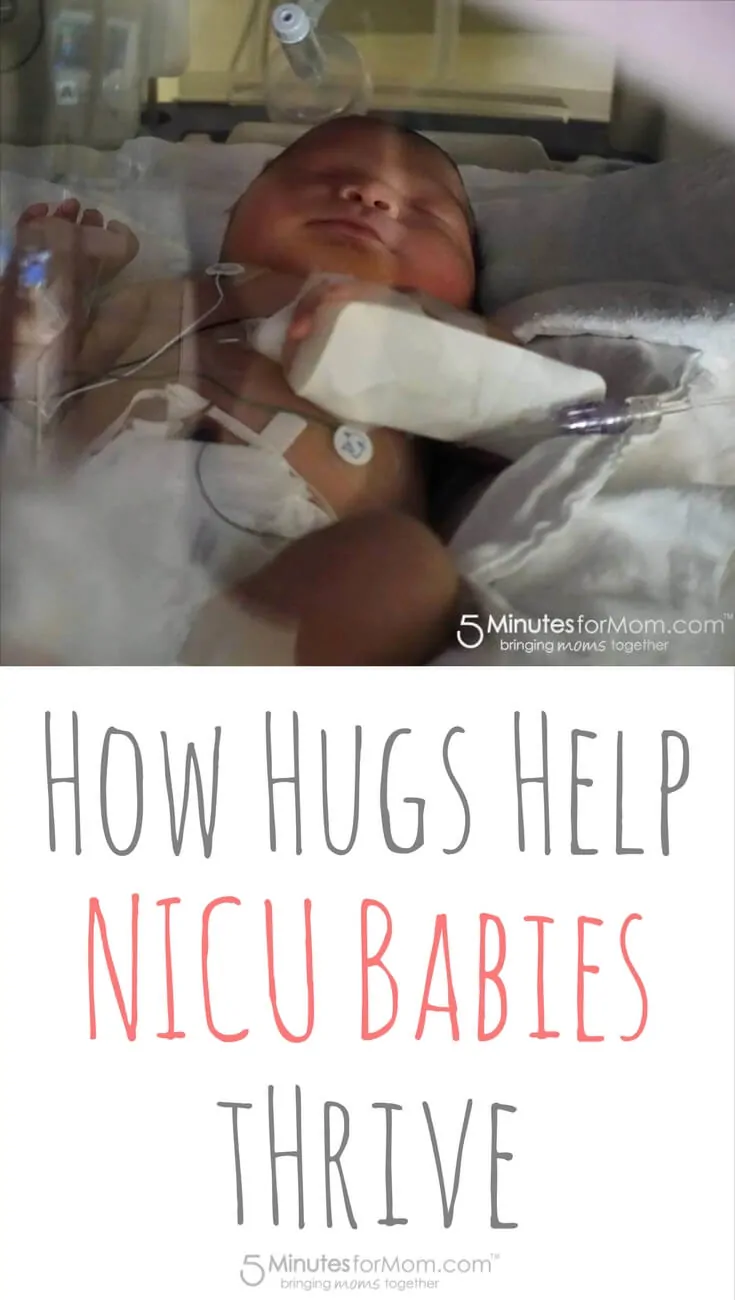 Written and photographed by Janice Croze, co-founder of 5 Minutes for Mom and Janice Croze Photography.
Talk with me: @5minutesformom and Facebook.com/5minutesformom
Pin with me at http://pinterest.com/5minutesformom/