This post may contain affiliate links. Read my disclosure policy here.
Don't you just HATE when your nose is so stuffed up that you can't breathe and your head hurts from your blocked sinuses? And of course you can't sleep because breathing through your mouth makes your throat dry and sore.
And what's even worse than that is when your kids won't sleep because their noses are too stuffed up. I'm thrilled to have discovered a new natural alternative to ease your sinus problems. This post is sponsored, so extra thanks for reading and sharing.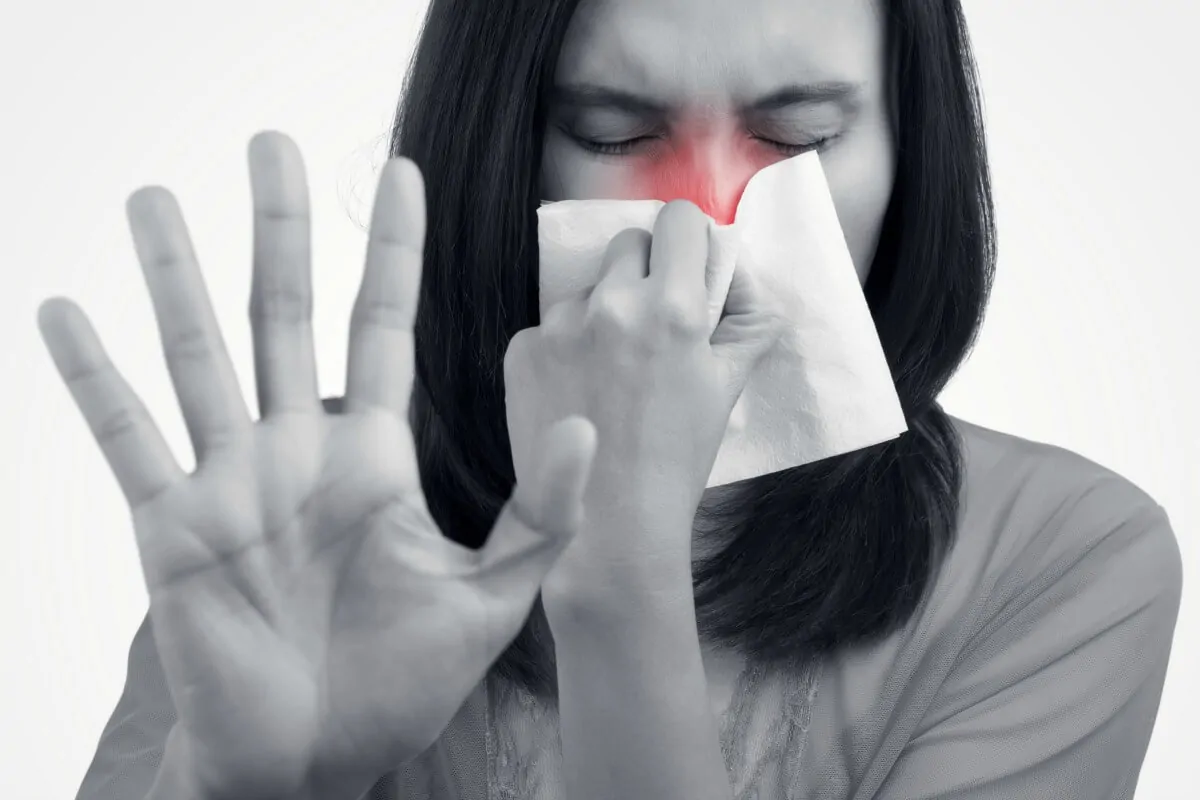 Ugh. Sinus pain and nasal congestion are brutal. So what do you do?
Well, I often try breathing in hot steam, drinking hot tea, and diffusing peppermint essential oil. Those tricks do help, but they doesn't usually provide complete relief. Sometimes, I might take decongestant medication.
But NOW there is a totally new way to attack the problem…
Sniff Relief.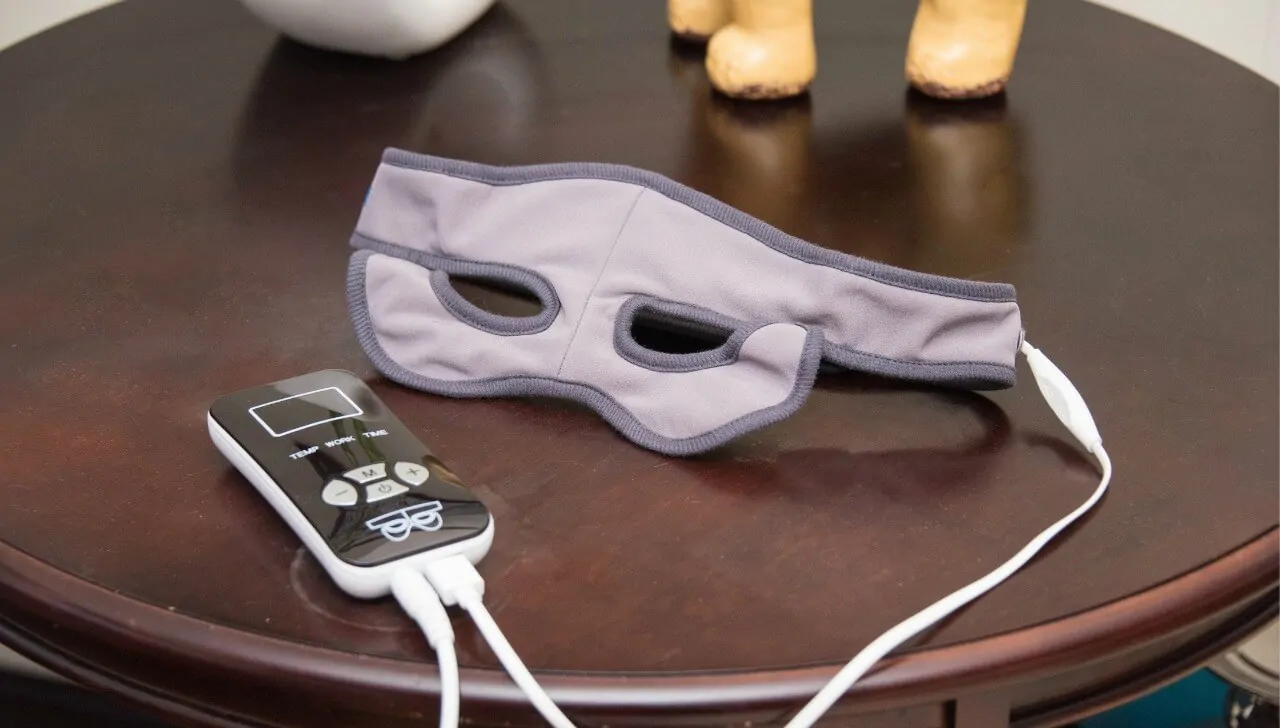 The Sniff Relief mask works by heating up your nose and surrounding areas, which increases blood flow to your sinuses and reduces sinus pressure and congestion.
Sniff Relief recently launched on Kickstarter and CRUSHED it! They raised over 5X their goal!!!
When I saw the video explaining how it works, I was excited to try it for myself.


While I don't have a cold at the moment, I've received a sample and tried it out. I was surprised by how comfortable the mask is. Even my ultra-sensitive 12-year-old daughter, who complains about almost all types of materials touching her skin, said it was comfy and that she'd definitely use it the next time she has a cold.
It's super easy to use and heats up almost immediately.
Natural and Safe for Kids Too
I try hard to use natural solutions to help with health issues whenever possible. And while I do find diffusing essential oils can help reduce congestion, sometimes it's just not enough.
My 12-year-old daughter has an especially difficult time when she has a cold. My younger daughter and I often joke around that we'd rather either of us be sick instead of her… because she simply refuses to sleep if her nose is blocked. So I have to give her a decongestant at bedtime and usually that still doesn't solve it.
I love that Sniff Relief gives us a new way to relieve congestion and sinus pain. It heats up your sinus area to help unblock congestion.
Why does this work? Heat is a natural nasal decongestant. While cold from an ice pack can actually work against you – thickening the mucus in your sinuses – heat can help reduce the swelling and throbbing sensation.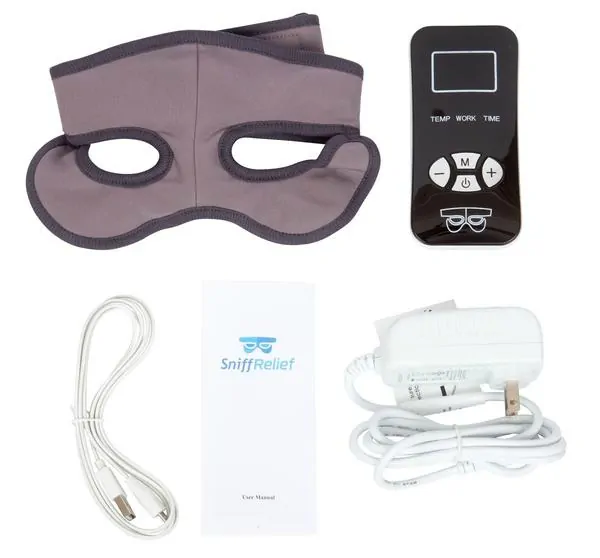 I'm really excited to try it this spring when my allergies kick into action. I can use all the help I can get to battle through allergy season.
The mask comes in sizes for adults and children. If you have smaller kids, you can get a small size. But my 10 and 12-year-old daughters fit the adult mask just fine.
The mendable nose bridge allows you to gently form the mask to fit perfectly along your nose. And the adjustable strap means it fits almost any adult size head. And don't worry, it's built with safety in mind. It has a circuit breaker, temperature limiter, and automatic timer.
Ready to try a new way to kick your sinus issues to the curb? Sniff Relief just might be the answer you've been looking for.
What other tricks have you tried to help with sinus issues? Let us know in the comments section below.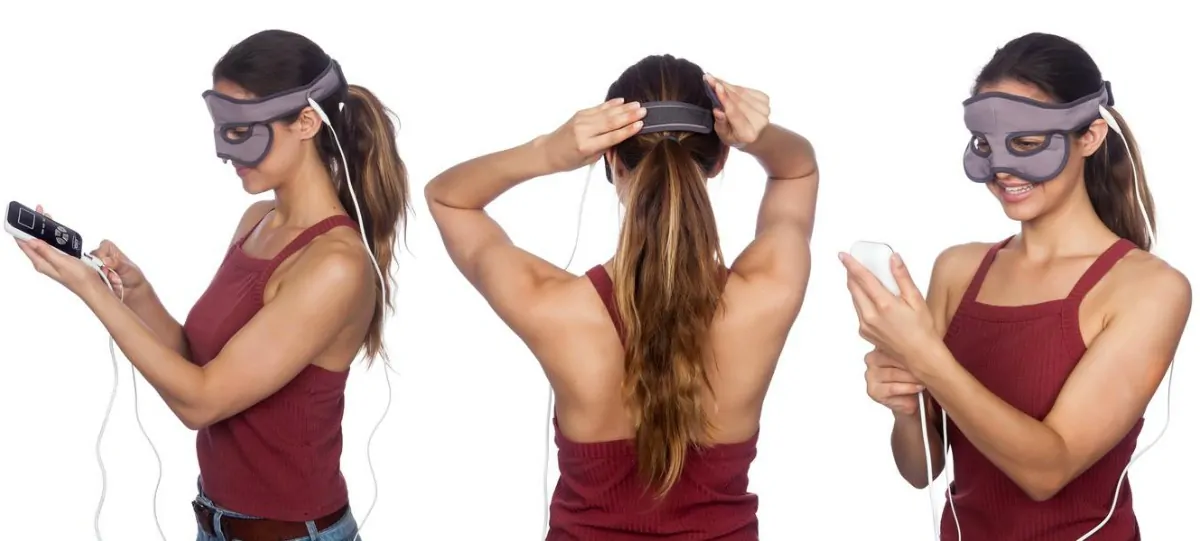 Find out more about Sniff Relief here…
Disclosure: This post is not to be considered medical advice. I'm only a blogger giving my personal opinion. This post is sponsored.
Written by Susan Carraretto, co-founder of 5 Minutes for Mom
Talk with me: @5minutesformom and Facebook.com/5minutesformom
Pin with me at pinterest.com/5minutesformom
Pin it for Later