This post may contain affiliate links. Read my disclosure policy here.
Because pets deserve delicious feasts too, Petcurean expands their popular NOW FRESH™ line with stew and pâté recipes for dogs and cats just in time for the holidays… This post is part of our ongoing partnership with Petcurean.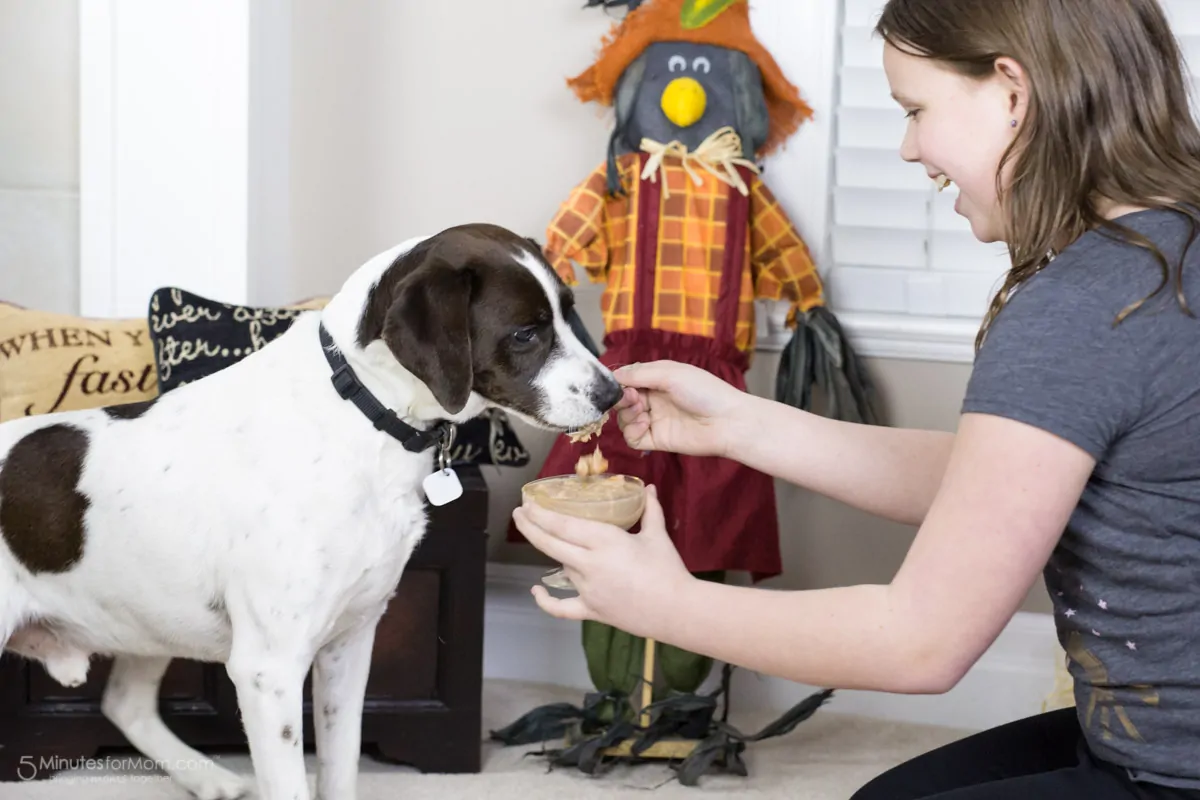 I have a weakness. (Well, of course, I have a ton of weaknesses. But let's save those for another day.)
When my beloved beagle-mix, AJ, looks at me with those pleading eyes, begging for some of my human food, I just can't bear it.
I give in and share. I can't help it! When he looks at me like that, I feel like he is saying to me, "Why? Why would you not feed me the delicacies you are feeding your other children? Why???"
I don't want him to question my love for him, my commitment to him as leader of our little pack.
So, I drop some chicken in his bowl, or save some steak on my plate, or give him the broccoli stalk when I am chopping vegetables. (Yes, my dog loves raw veggies.)
But I have found something that my dog loves even more than table scraps — and I am not exaggerating!
The best part is it is HEALTHY and made just for him!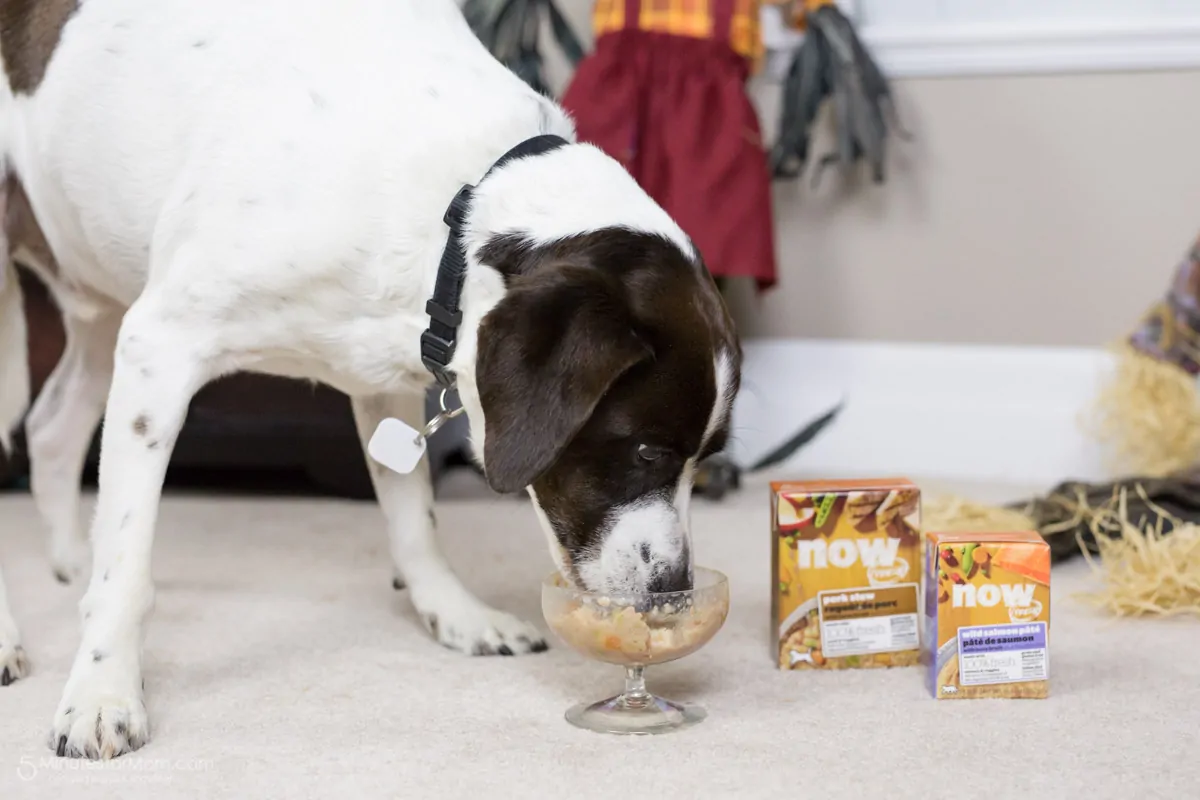 AJ had an incredible American Thanksgiving this year as he tested out the new Petcturean NOW FRESH™ line of stew and pâté recipes.
We are Canadian and we celebrated Thanksgiving in October. So we didn't actually have any turkey or pumpkin pie this week.
But AJ did! He had turkey stew — and boy was he THANKFUL!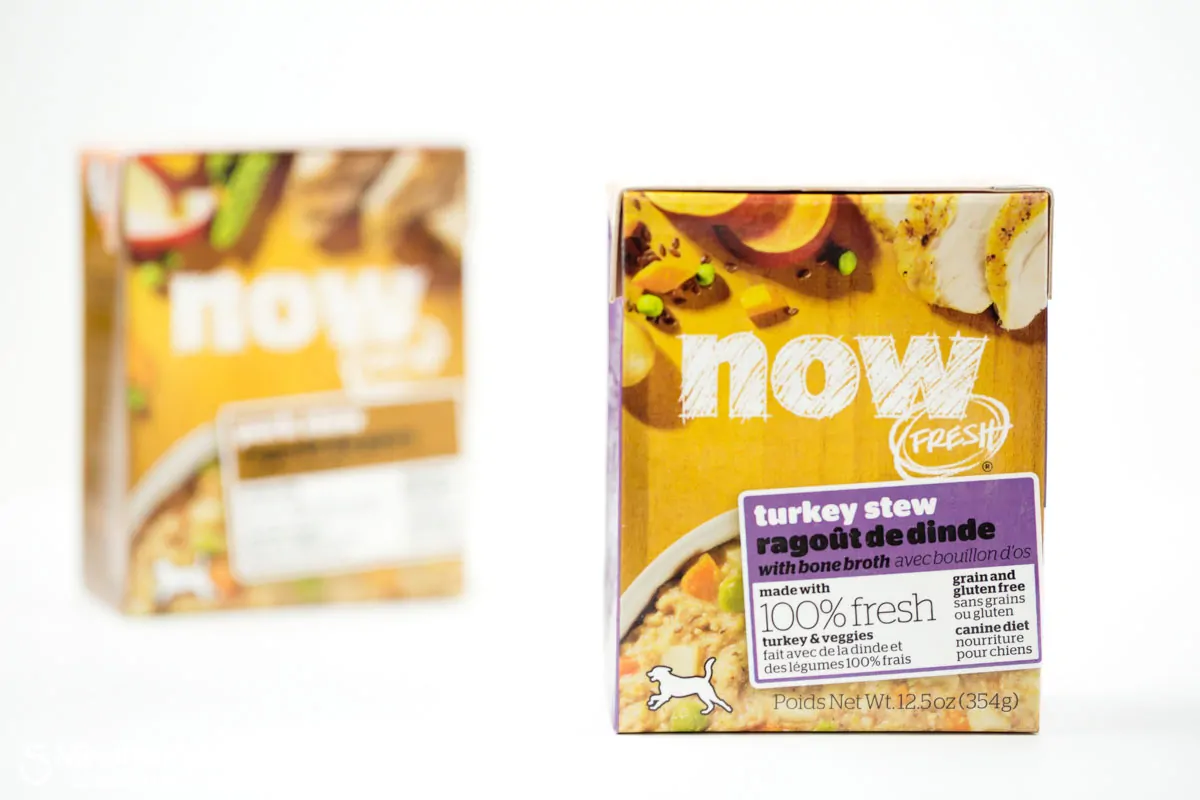 I have never seen AJ go as crazy for food as he did for NOW FRESH.
He was in heaven! It was like we had handed him an entire turkey and said go to town.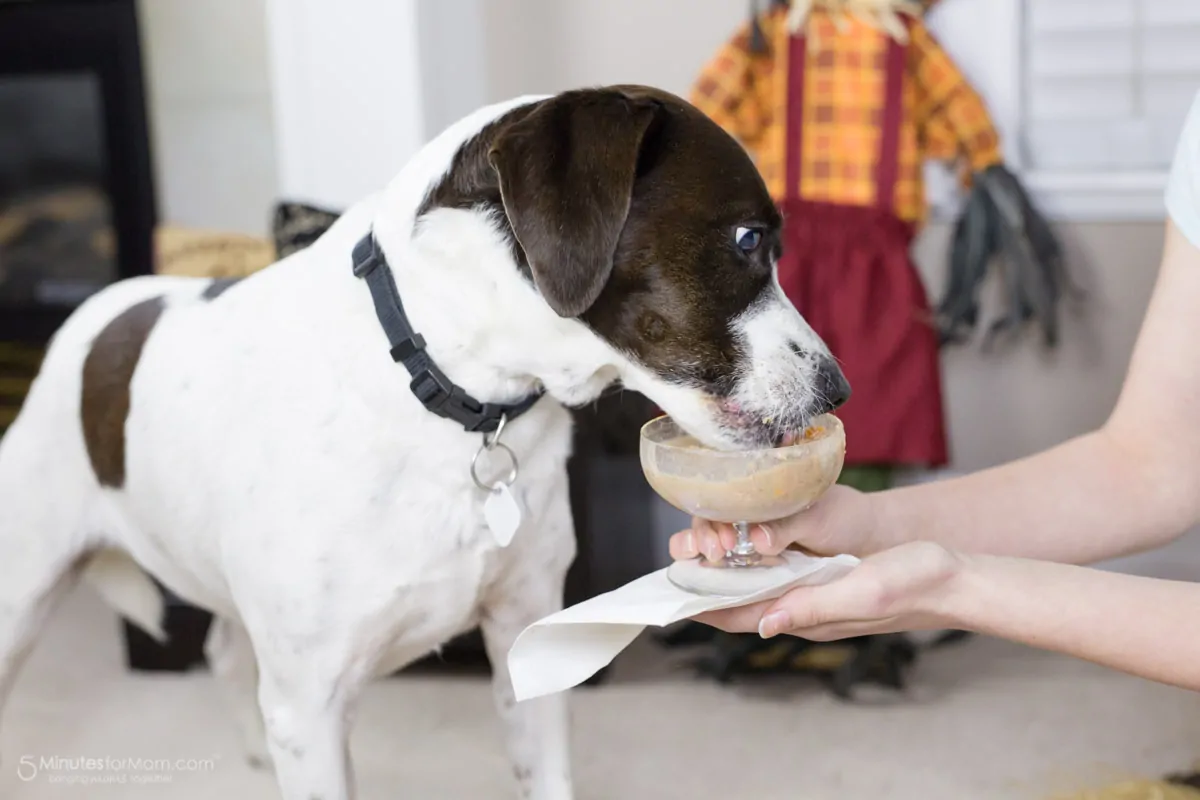 He couldn't believe this gourmet meal was actually HIS and he couldn't get it in his mouth fast enough.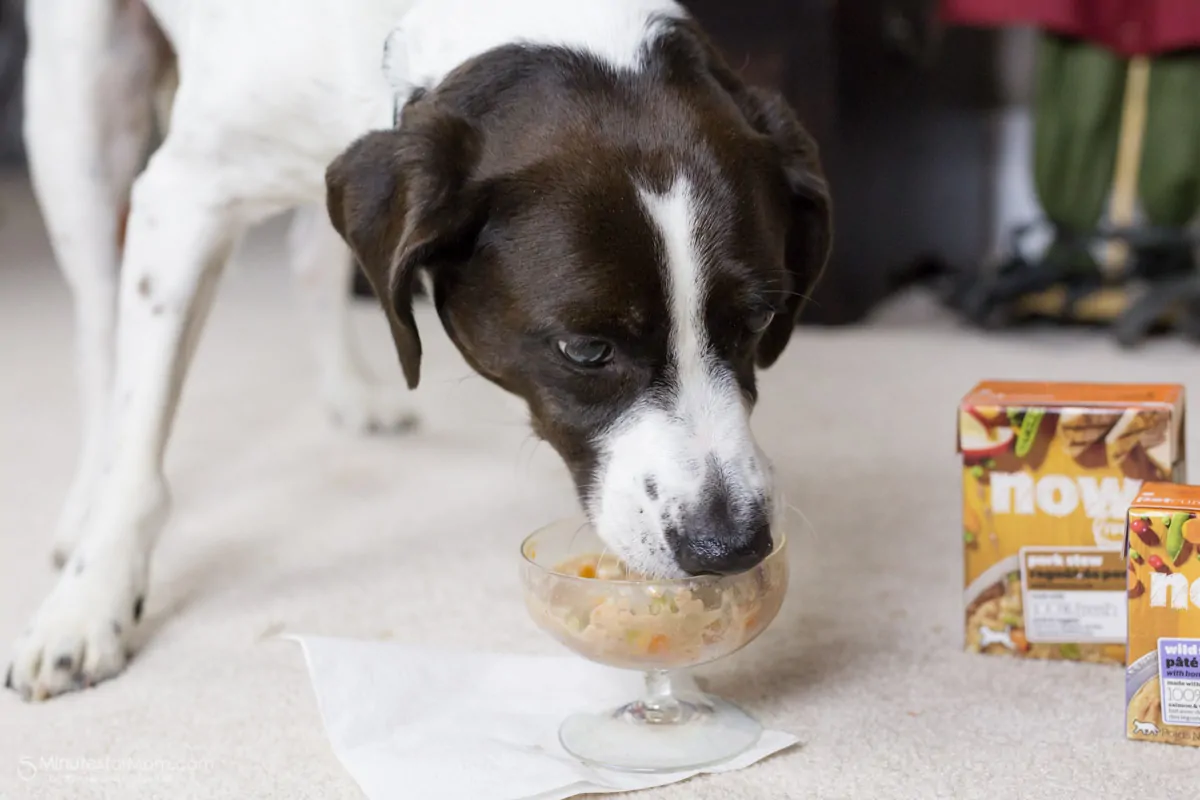 It was a wild scene trying to hold on to him for a few seconds while I frantically got ready to photograph him gobbling it up.
When he finished the bowl, he frantically searched for more, licking the extra packs, licking up the drops he had spilled on the floor, and trying to scrounge for extras in the napkins we had used to try and keep his feasting from getting too messy.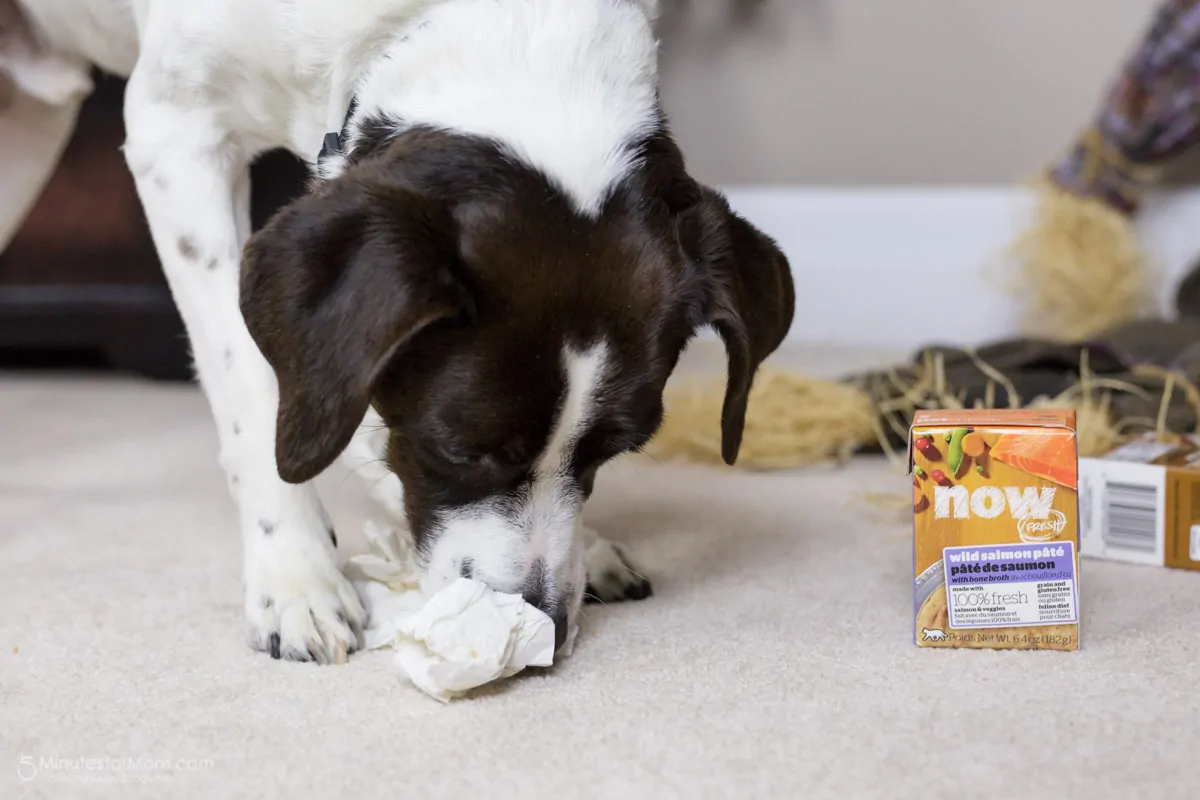 He was adorable. He loved his holiday feast and he is definitely looking forward to his next holiday meal.
Astonishingly Awesome Pet Food
We have been working with Petcurean for over a year now — and AJ has been gobbling up every last morsel of all the different Petcurean dog food and treats he has been reviewing. He is a devoted and enthusiastic fan!
We are beyond impressed with this company and every product we have tested.
The food and treats are delicious and I love that I am feeding AJ high quality pet food from a company that is committed to sustainability and working with trusted suppliers who provide only premium ingredients.
Now, just in time for the holidays, Petcurean is expanding their popular NOW FRESH™ line with stew and pâté recipes for dogs and cats.
Our NOW FRESH stew and pâté recipes have a number of characteristics that make them a unique category leader in the wet food market, including fresh, human-grade ingredients, and innovative eco-friendly packaging," said Walter Cosman, general manager at Petcurean. "We have long been testing recipes to add fresh, healthy and delicious wet food offerings to our NOW FRESH line-up, and are excited to now offer them for pets across the U.S.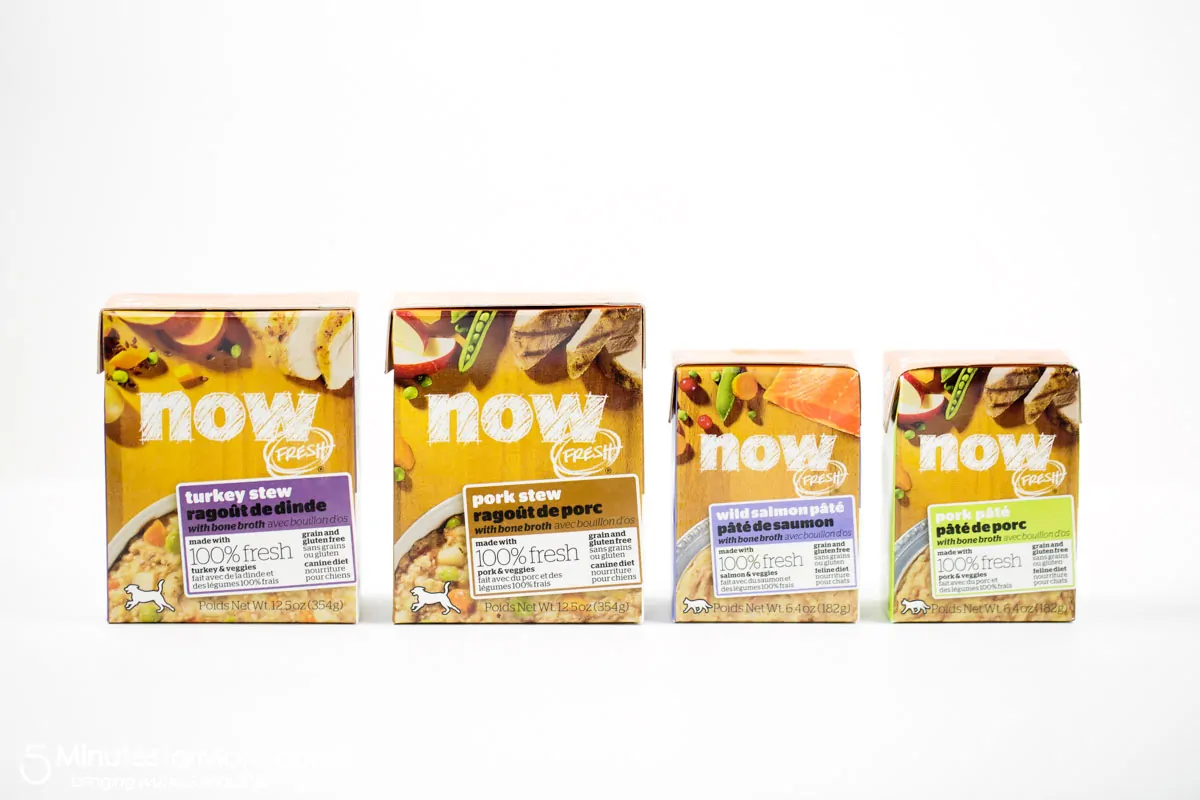 These scrumptious new offerings are made with 100 percent fresh wild salmon, turkey, or pork in nutrient-rich turkey bone broth. You can use them as a treat, a topper, or as a complete and balanced meal.
They are available in six delicious recipes: turkey stew for dogs and cats, pork stew for dogs, wild salmon stew for cats, pork pâté for cats and wild salmon pâté for cats.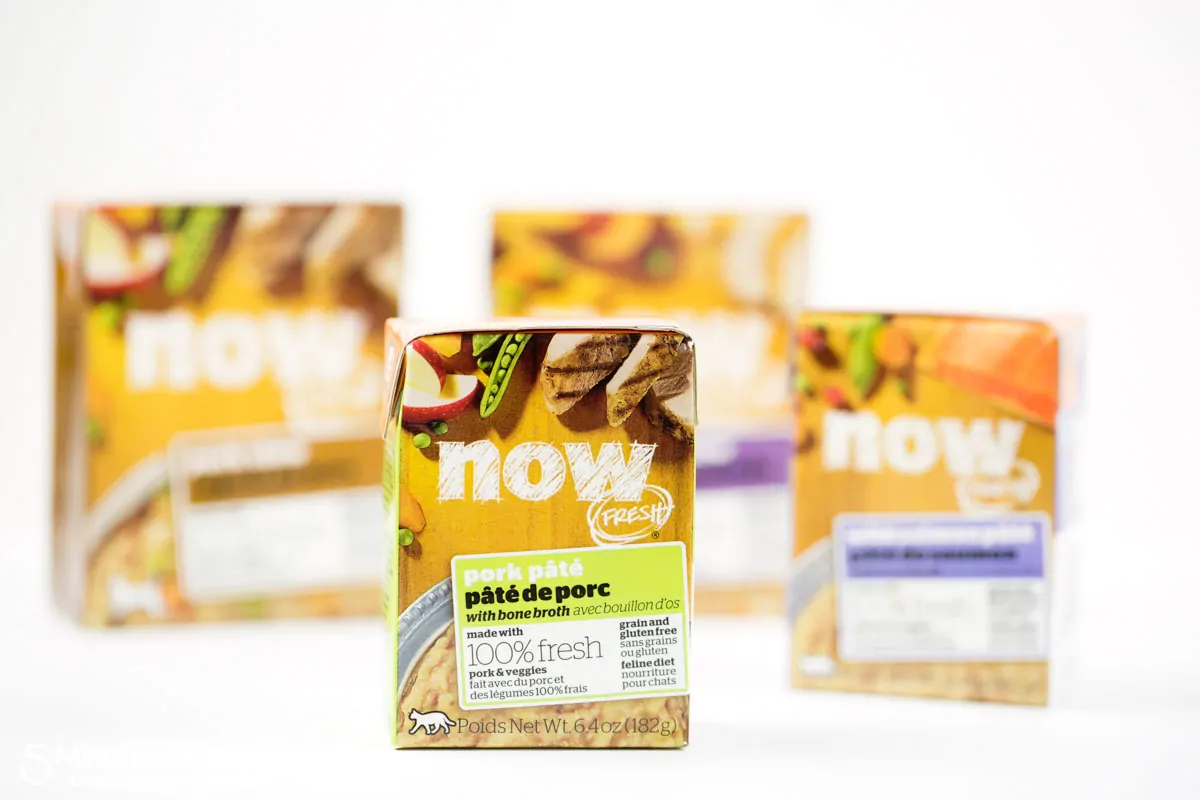 The NOW FRESH™ line does not contain any genetically engineered ingredients and is available in industry-leading recyclable and reclosable Tetra Pak® cartons.
All recipes are non-GMO and made in a human-grade facility with human-grade ingredients including 100 percent fresh wild salmon, turkey or pork, and fresh potatoes, carrots, peas, cranberries, sweet potatoes, and apples – all excellent sources of antioxidants, essential vitamins and minerals and dietary fiber to support digestive health.
Petcurean's new NOW FRESH stew & pâtés are now available at pet specialty retailers in Canada and the United States. For more information about NOW FRESH stew & pâtés, please visit https://www.petcurean.com/for-dogs/now-fresh/ and https://www.petcurean.com/for-cats/now-fresh/
Written and photographed by Janice Croze, co-founder of 5 Minutes for Mom
Talk with me: @5minutesformom and Facebook.com/5minutesformom
Pin with me at pinterest.com/5minutesformom
Pin it for Later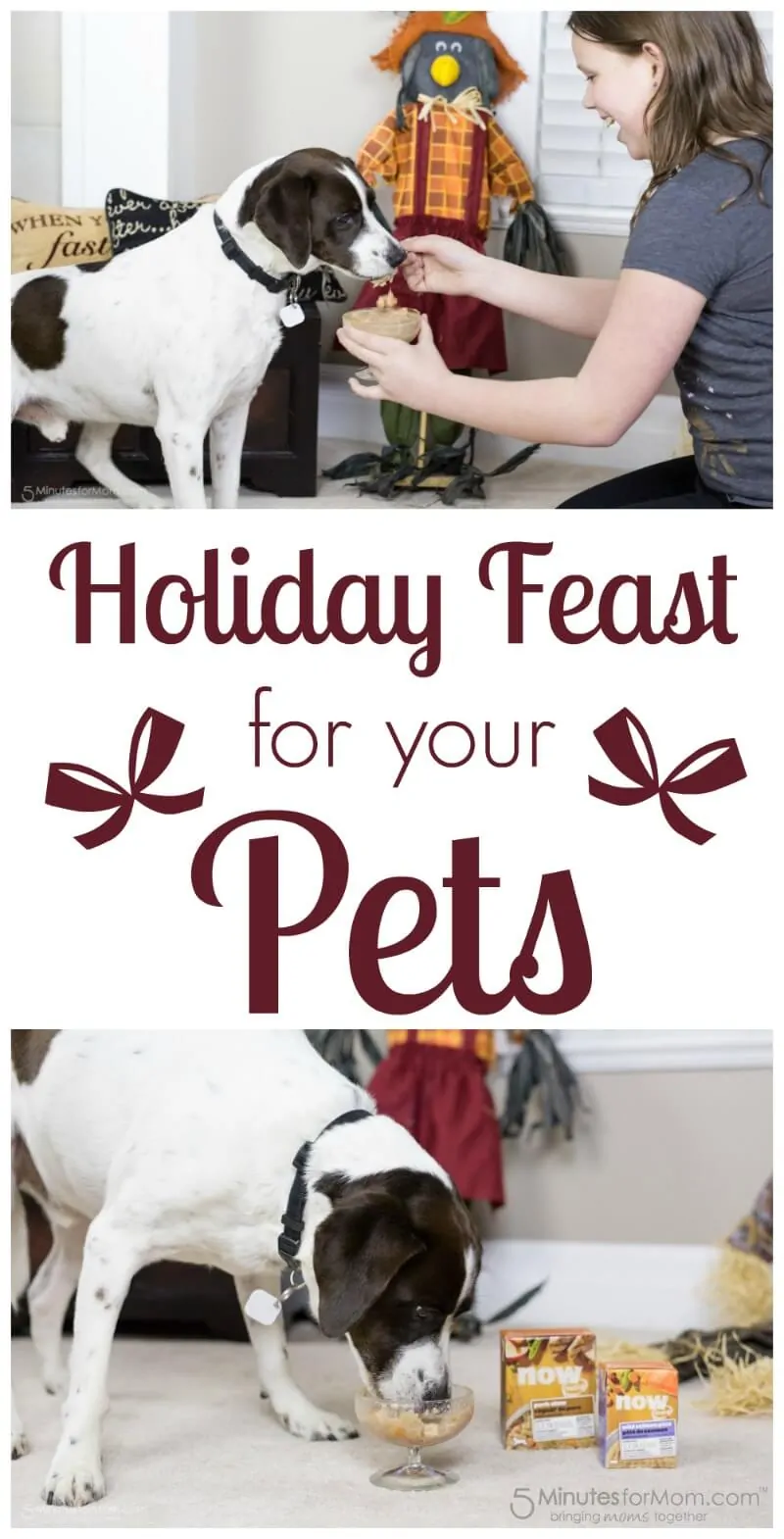 Christmas Giveaways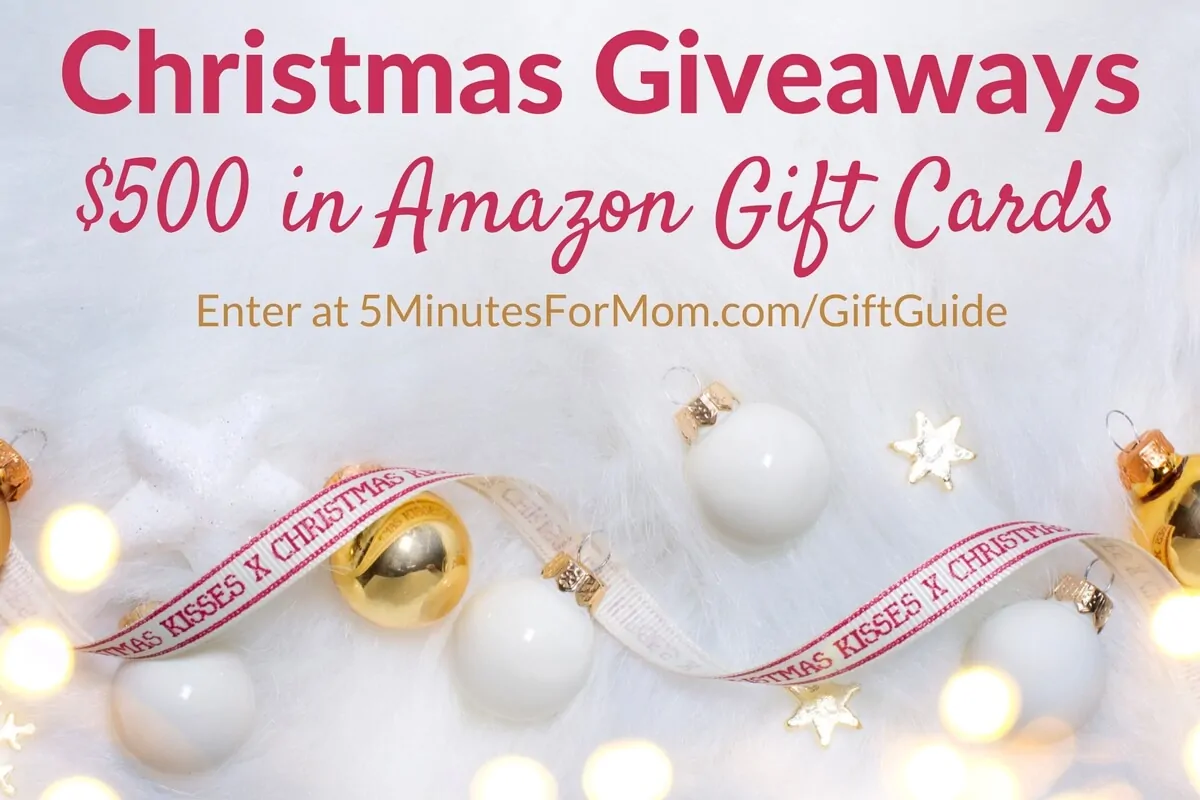 We're giving away a total of $500 in Amazon Gift Cards.