This post may contain affiliate links. Read my disclosure policy here.
The start of a new school year can certainly keep a mom on her toes with new schedules to adapt to and lots to do. Putting routines in place can help minimize the stress from these changes and keep the whole family on track. For many families, afternoons filled with homework and extracurricular activities can be more hectic than busy school mornings. Do you need a little help establishing an after-school routine that will keep the whole family organized, as well as, allow you plenty of time to connect with your kids at the end of the day?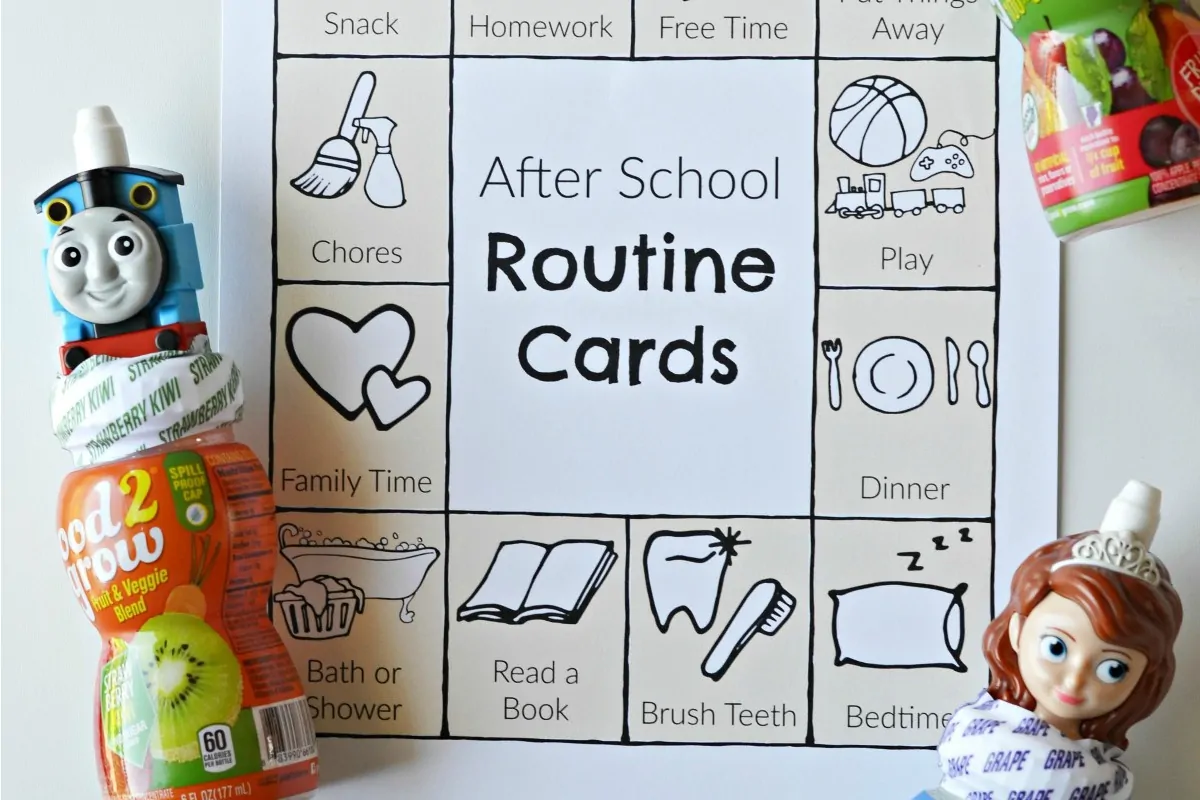 Hi, I'm Jennifer Dawn, a former educator turned homeschool parent, mother of three, blogger at thelifeofjenniferdawn.com, and contributor here at 5 Minutes for Mom.
Today I'm excited to share with you a simple printable that will help your family get into the habit of an efficient, after-school routine. Snack time is part of that routine, and I'm also sharing a fun and nutritional juice that your kids will look forward to enjoying after a long day of learning. This is a sponsored post, so we'd love it if you took the time to share!
Starting An After School Routine
A well-established routine can be a lifesaver for busy families! Having a routine in place gives kids a sense of security and consistency. It also lets them know the expectations for the day. And let's face it! The unknown can be scary for kids and adults alike. We all like to know what's coming next.
A routine lets kids know what to expect while still offering plenty of flexibility.

Snack Time
Kids seem to always come home from school hungry, so snack time is a perfect way to kick-off your after school routine.
Good nutrition is certainly a priority for me when I'm making food and beverage choices for my kids. I'm sure it's a priority for you too. And that's what makes the good2grow® juices a great option. The fruit juice blends and organic juicy waters from good2grow® have no added sugar, preservatives, or artificial ingredients. They contain real and simple ingredients that make them a healthy choice for snacks and lunches.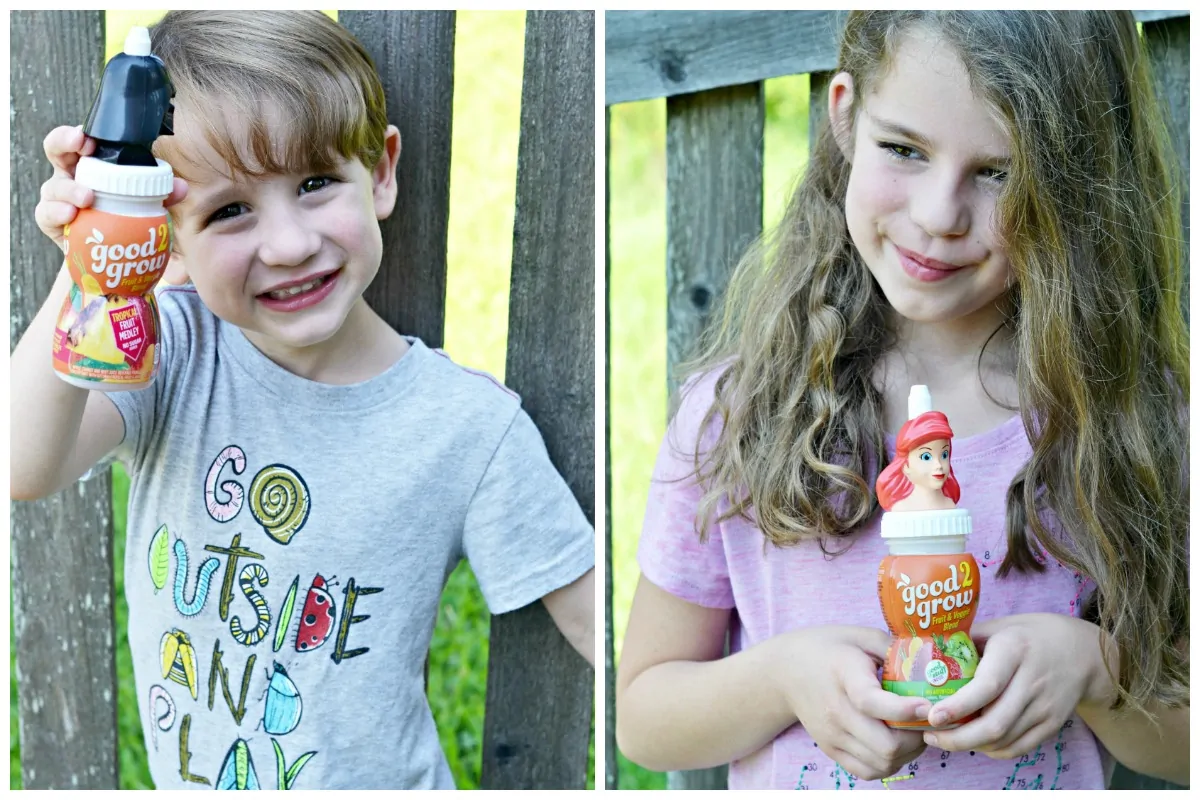 Let's just take a minute to talk about the cute packaging! Did you notice all the fun characters? Yes! It's your child's favorite superheroes, princesses, and characters in a reusable and dishwasher-safe container.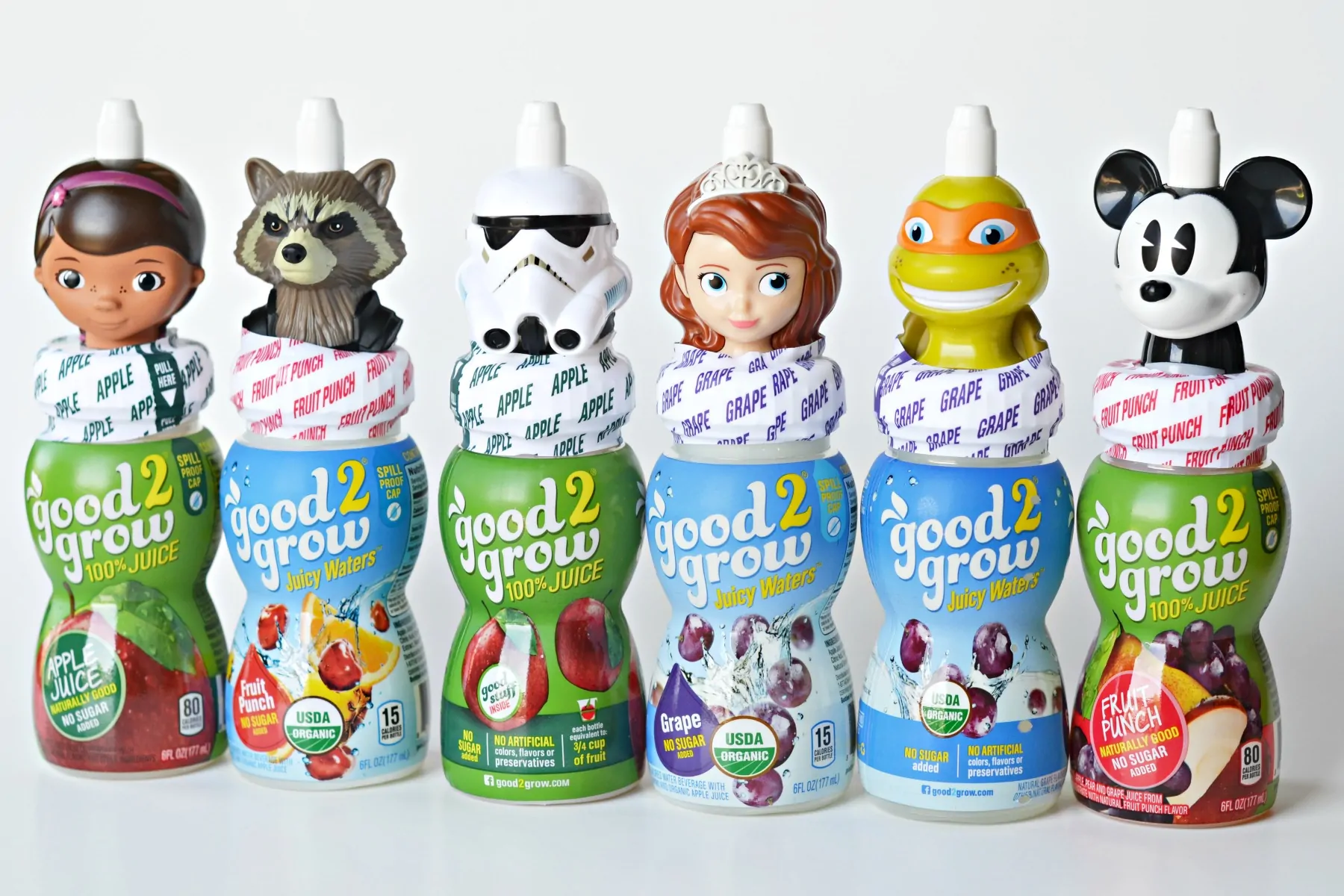 The spill-proof packaging makes them a convenient, on-the-go option when we're headed to soccer practice or dance lessons or just playing together at the park.
Family Time
Want to include family bonding time as part of your after-school routine? The good2grow® products can help with that part of the schedule too.
Use the cute, character packaging for a craft or recipe that will bring the whole family together for some fun after a long day of work and school.
Here are some great ideas to get you started…
Ways to Reuse the good2grow® Packaging
Be sure to visit good2grow® on Instagram and Facebook for more fun ideas.
Free Printable
The good2grow® juices are an excellent addition to the after-school routine, and so is this helpful printable. It's a perfect way to keep track of the routine that works best for your family. You can even print off multiple copies to customize the schedule for each of your children.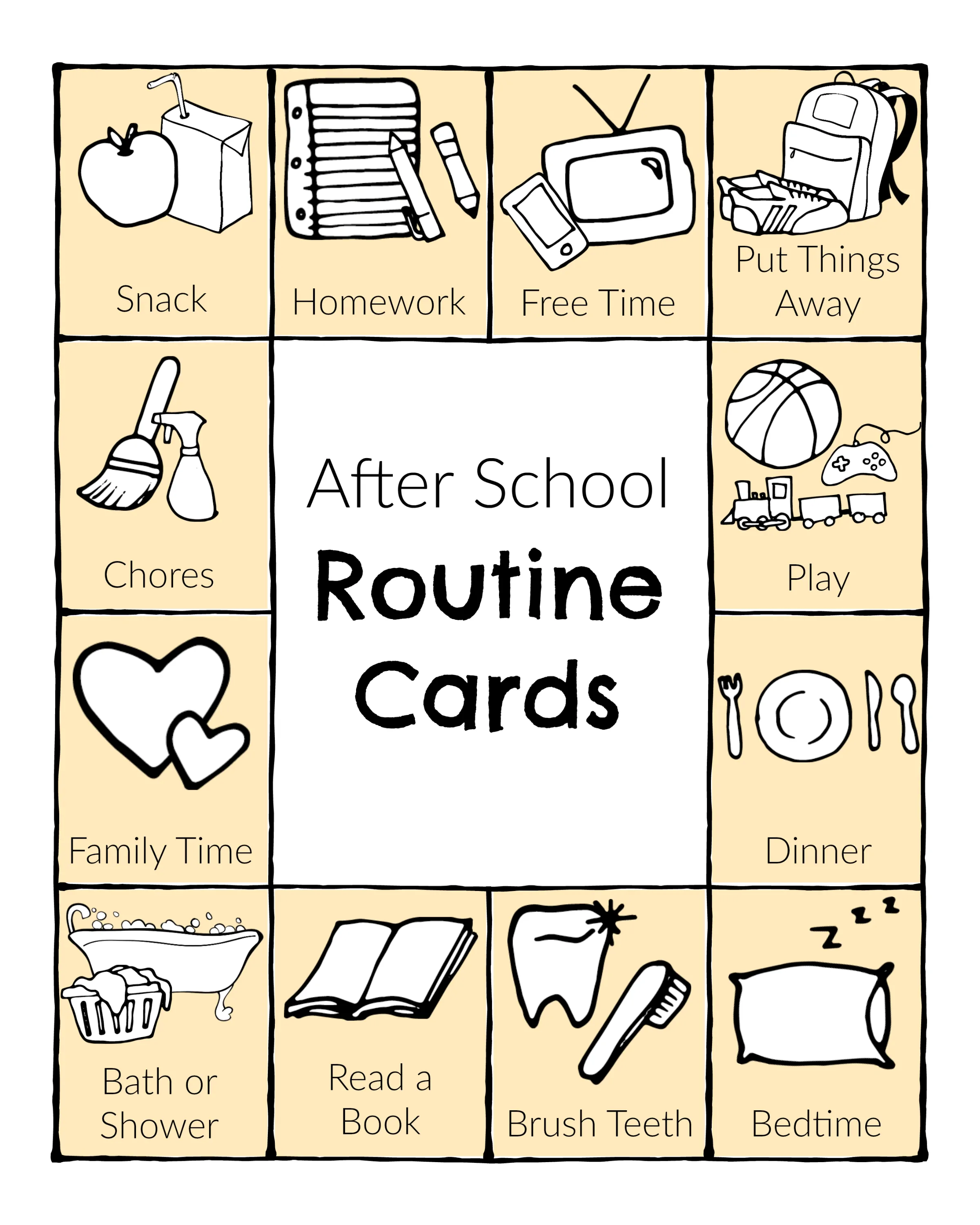 Everyone prefers a different order to their routine, so this printable gives you the option to put the tasks you want to be included in any order that works for you and your kids. Make it portable by attaching the cards to a file folder or keep out a permanent display by placing them on a refrigerator or door. Simply print, cut apart, and put the cards to good use as you establish a routine for your kids during those busy hours after school.
Do you need some flexibility to the routine? Just shift the cards around into a new order. The kids will love working their way through all of the tasks, and you'll love all the benefits that come from having an effective and time-efficient routine in place.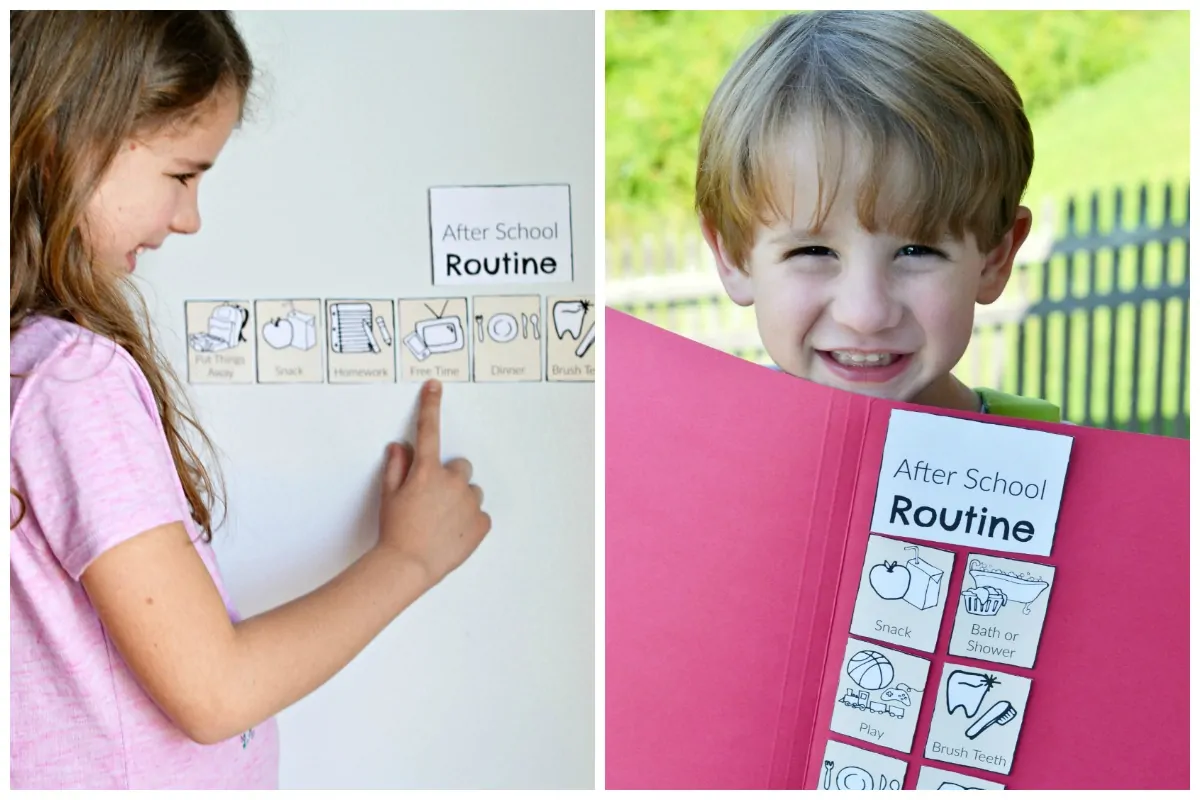 With this printable routine and the good2grow® products, you have the tools you need to make the after-school hours run smoothly. See?! You really are a supermom!
Giveaway
Would you like to win an 18-count pack of good2grow® products with toppers? Please leave us a comment telling us about your after school routine. Then complete your entry using the form below.
Sorry to our Canadian friends, this giveaway is open to the US only.
Pin it for Later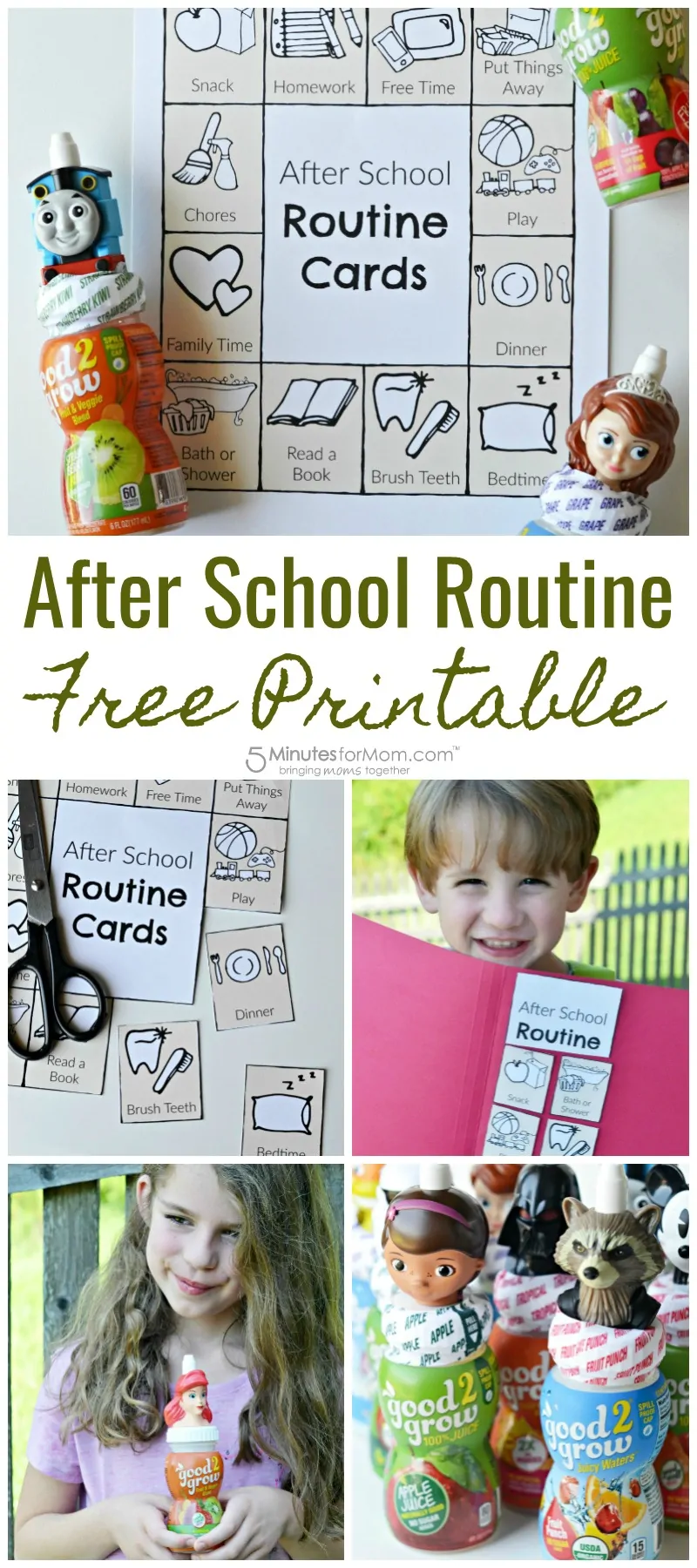 Disclosure: This post is sponsored by good2grow®.
Written by 5 Minutes for Mom contributor Jennifer Dawn. Jenn blogs about living a beautiful and creative life at The Life of Jennifer Dawn.