This post may contain affiliate links. Read my disclosure policy here.
STX Entertainment hosted me, Jennifer, on the press junket for Valerian and the City of a Thousand Planets, in theaters July 21. The studio covered my travel expenses, but all opinions are my own.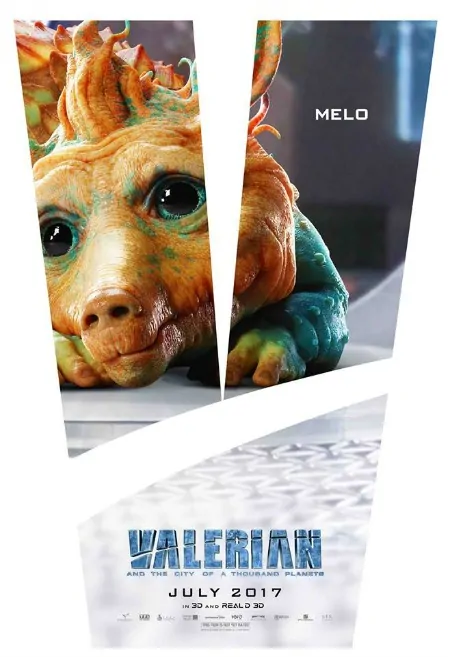 You might be wondering if the movie Valerian and the City of a Thousand Planets is right for your family. A PG-13 rating covers a big range, with some movies being just shy of an adult R and others barely missing that PG cutoff. I'm not an industry expert, but I am a parent, and one who was fairly strict with the media my kids consumed when they were younger.
I saw an early screening of the movie, and also talked with some of the cast and the producer/director/screenwriter Luc Besson. The studio invited parent bloggers out to the junket because they think that it's a movie that will appeal to families. Here are my thoughts:
It's visually stunning
I wrote about the backstory and all Besson did to make the movie, and you can see it on screen. It's a beautiful movie. I can imagine kids — even young tweens — staring wide-eyed in awe at some of the scenes. The costumes are amazing as well.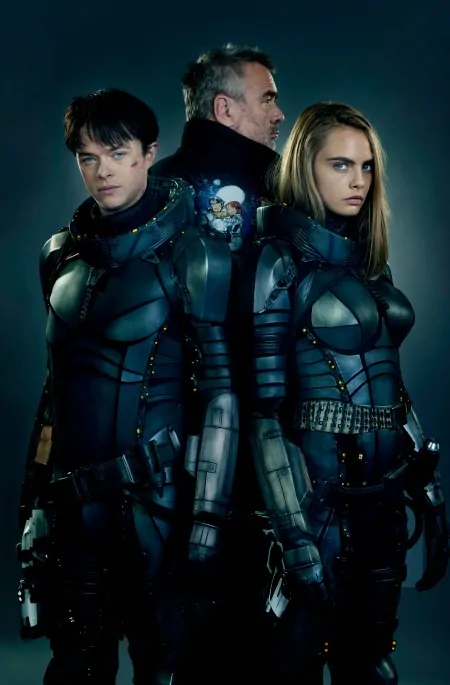 I saw it in Real 3D on a giant screen, and the amazing visuals popped. My son was never a huge fan of 3D — often calling it a "rip-off," but I'd say this movie is worth it.
It's long
The movie clocks in at over two hours. This is one of those things that is different for each kid or family. I know that my oldest child — who didn't see movies in the theater frequently — probably would not have sat through such a long movie at 8 years old, but my younger son who came along with the family much sooner, probably would have.
It's pretty full of action, not narrative and dialogue, and I can't say it enough — really cool to watch — but it's definitely a factor when deciding if it's right for your child.
It's basically family friendly
I believe there was one swear word, and one almost swear (cut off). Valerian and Laureline flirt and kiss, but that's all. The intensity probably assisted in the PG-13 rating, but there were many times — like when an alien plunged to his death — that it seemed that intentional choices were made for it to be less intense.
The biggest contributing factor to the PG-13 rating was probably Bubble's dance (played excellently by Rihanna). It was probably five minutes or so (and also visually stunning), wearing sexy costumes and dancing on a pole for part of it.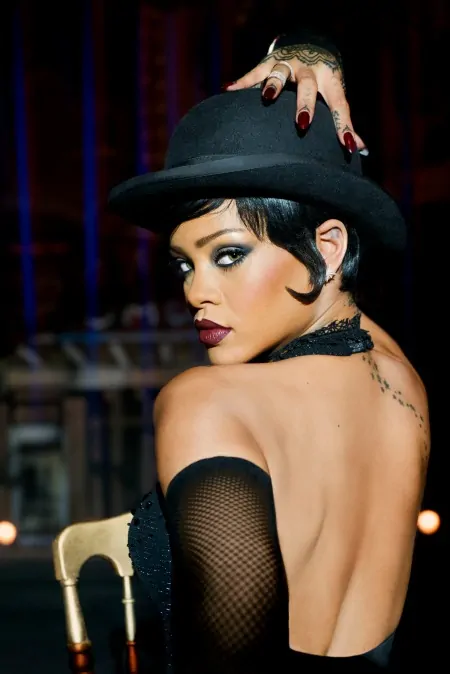 It might make your kids think
I loved what Luc Besson had to say about using movies to introduce ideas to his kids. He has five children who he said "bring me back to earth every day."
One day I remember I want to tell something to my daughter, and she was not listening to me for sure.  You can tell.  She was like, "Yes, yes.  Sure, sure."
And then, the minute I said, "Oh, you know, this guy said this," she was interested.  It was just the fact that I was the dad, I was imposing the thing.  And I love to put ideas and themes in films for them because they are the ones after who talk about the film telling me things, for example, the planet who's blown at the beginning and these poor people who doesn't have a planet and how the government doesn't want to repair the thing and how they hide it or how Rihanna is an immigrant in the film, and she's almost like a slave.
It's so amazing to see my 11 year old boy telling me, "But, in fact, she's like a slave, in fact."  "You think so?  Yes, really?"
That's the best way to reach the young to tell them things because they think after a while that they got the idea. Rather than to impose it, which I never can. 
It's good to know that just because you are a mover and a shaker that doesn't mean your kids will think what you have to say is valuable.  I've long been a fan of using media — books, movies, and television — as launchpads to conversations about deeper issues, so I especially enjoyed hearing how this played out in Besson's own family, and knowing that the messages are intentional.
There are lots of cute characters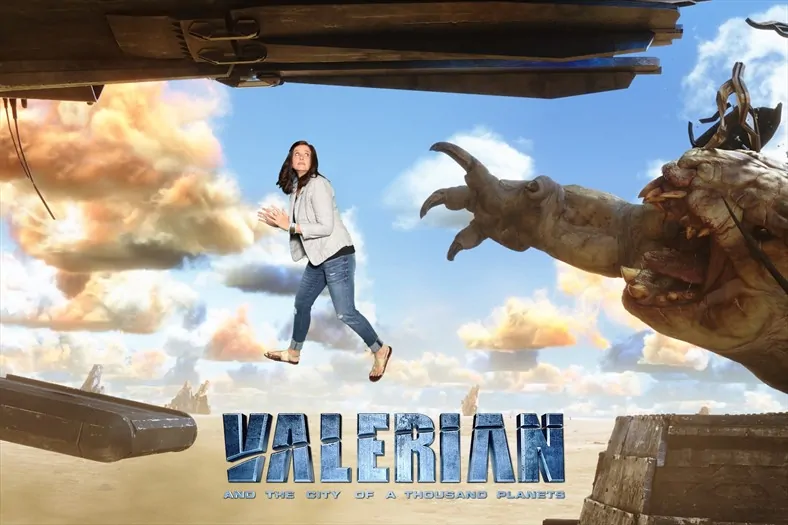 Aliens can be scary, but they can also be awfully cute. Here are examples of both. That guy — above — tried to get Laureline and Valerian, but just like me, they escaped. Melo is adorable (see the poster at the top of the post). When we interviewed Cara Delevingne (Laureline) about working with so many special effects, she told us that they used a little bunny when they were filming the hand-held alien. That made me smile.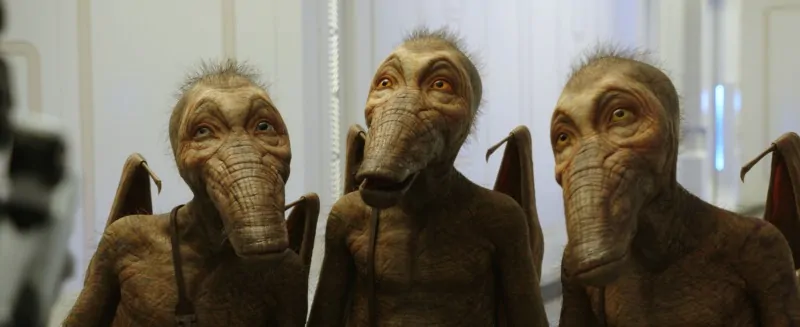 These guys are funny. They reminded me a bit of — dare I say it — Jar Jar Binks, but their role in the movie was important to the story, but they did also provide some laughs to break up the intensity.
It can be enjoyed on many levels
Since I mentioned a movie like Star Wars, I honestly think that it's a similar way to process. A young child does not understand all the political plotlines (and sometimes, I tune them out myself, to be honest), and so he will enjoy it on a different level when he's nine versus sixteen.
A younger child will enjoy the cute characters and voices, the beautiful visuals, similar to an animated feature, and the idea of two younger heroes taking on some villains and fighting for right.
If they are older, they might get some of the messages, and will certainly enjoy the idea of strong leads — both a young man and a young woman — while also appreciating the amazing worlds that have been created.
About the movie–in theaters July 21
The visually spectacular new adventure film from Luc Besson, the legendary director of The Professional, The Fifth Element and Lucy, based on the ground-breaking comic book series which inspired a generation of artists, writers and filmmakers.

In the 28th century, Valerian (Dane DeHaan) and Laureline (Cara Delevingne) are a team of special operatives charged with maintaining order throughout the human territories. Under assignment from the Minister of Defense, the two embark on a mission to the astonishing city of Alpha—an ever-expanding metropolis where species from all over the universe have converged over centuries to share knowledge, intelligence and cultures with each other.  There is a mystery at the center of Alpha, a dark force which threatens the peaceful existence of the City of a Thousand Planets, and Valerian and Laureline must race to identify the marauding menace and safeguard not just Alpha, but the future of the universe.
Starring: Dane DeHaan, Cara Delevingne, Clive Owen, Rihanna, Ethan Hawke, John Goodman, Herbie Hancock, Kris Wu
Directed By: Luc Besson
Screenplay By: Luc Besson
Produced By: Virginie Besson-Silla
Rated PG-13