This post may contain affiliate links. Read my disclosure policy here.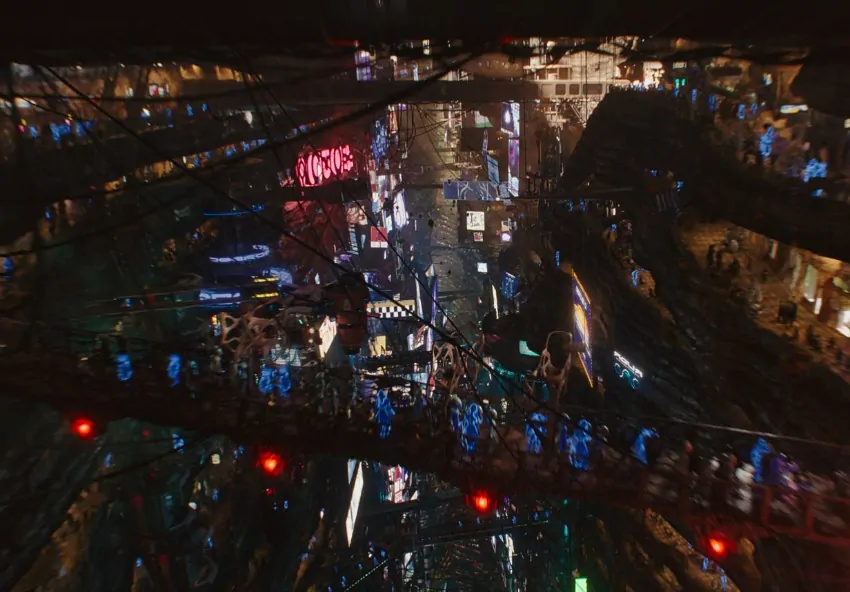 Thanks to STX Entertainment for inviting me, Jennifer, to participate in the press junket for Valerian and the City of a Thousand Planets, in theaters July 21. The studio covered my travel expenses, but all opinions are my own.
Fans of science fiction revere Luc Besson, best known for directing the Fifth Element. He not only directed Valerian, but wrote the screenplay and produced it as well.  This movie was truly a labor of love. He is the heart behind it, and I was honored to get to talk to him about how the movie came to be.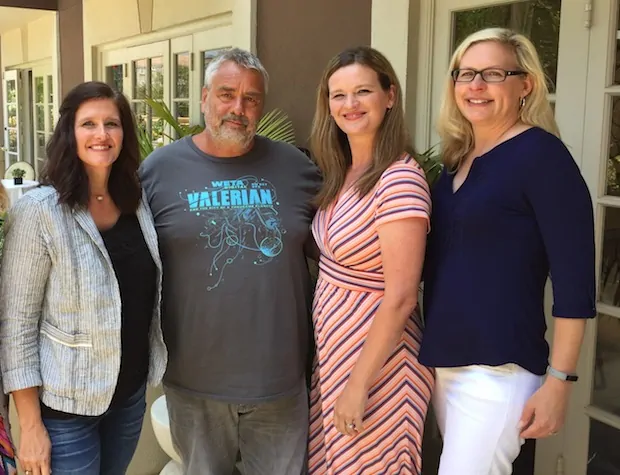 It started off when he was a boy in France, reading the Valerian and Laureline comic books.
Long before Luc Besson became one of the world's foremost action auteurs — writing, producing and directing a string of iconic hits — he was a young boy transfixed by a comic-book series called "Valerian and Laureline,"which debuted the decade before he happened upon it. Recalls the filmmaker: "When I was 10 years old, I'd go to the kiosk every Wednesday. One time, I found this magazine called 'Pilote.' Inside, I discovered 'Valerian and Laureline.'I thought, 'Oh my God, what is this thing?' That day, I fell in love with Laureline, and I wanted to be Valerian.
When he became a director, it was a movie he always wanted to make, but he had to wait for the technology to catch up to his vision. He wanted it to be made right.  Even so, there are always compromises, right? A director, a producer, an actor — they never get everything they want, do they?
I asked him what part of his vision he had to let go.  His answer to letting things go was "No. I'd rather die."
When you hear how much time and planning went into to just creating the world of Valerian, you'll understand why he could not compromise.
First he researched, then he hired the best
One thing that I learned is the frustration because the way the big studio works most of the time is, by the moment they greenlight the film and the moment they have to release the film, it's very short.  So, they prefer to hire creators for eight weeks.
Besson wanted more:
So, what I did is I sent a letter to all the schools around the world, schools, creative schools, like design schools and things.  And I said, "We're going to make a film–a sci-fi."  They don't know which one. "If you want to participate, send a space ship, a world, and an alien."  So, we received 2,000 submissions.  And I picked up 15.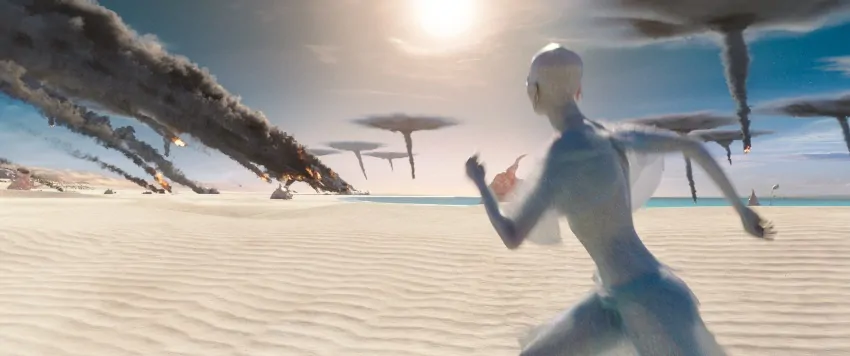 I hired five for an entire year.  They don't have the script.  They don't know each other, and the only person they have contact with is me by Skype once a week because one was in China,  the other one was in Brazil.  We have this little private conversation every week where I try to protect them because I want the full creativity of these people. They are not here to think, "What will be in the film?"  I just want them to go 360.  
"You don't need to give a certain numbers of drawings per week.  I don't care.  Just talk.  Let's go."
And, for example, an alien–I was talking about where he lives, what is his function, what are the qualities of the guy, what is his purpose in the film.  But, I never describe it.  I just say who he is, and I let them come back with any shape they want.  Sometimes they come with so much crazy that I want to call the hospital and say, "You should check on this guy."  I was the one to say, "Okay, that's too much, or that's great."
And then, it took me almost two years to make the puzzle of which alien goes where.  I work with these five guys for a year, then they get a little burned.  So, I bring six more new for eight months.  They get a little burned.  And then, I take the 12, and I put them in the same room for six months.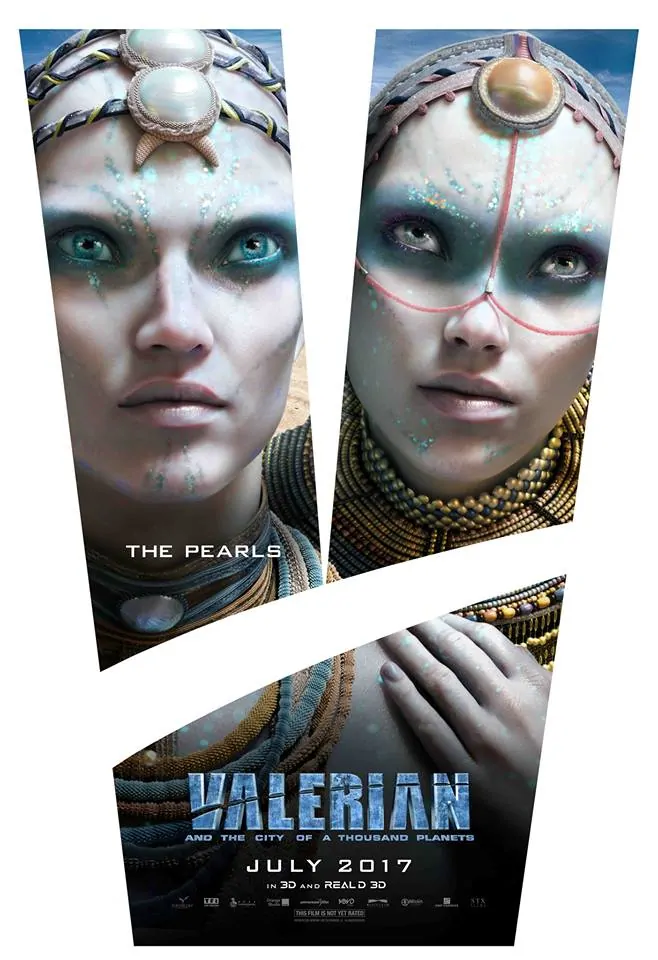 The secret is preparation
That year of time before the studio even approved financing is what made the movie so amazing. The fact that Luc Besson was willing to work on creating all of it — the backstory of these characters and aliens who only appear in the movie for moments — is what makes it so rich and deep. You'll see that in the film, and hopefully is passion — his labor of love comes through.
Valerian and the City of a Thousand Planets – in theaters July 21
Facebook | Twitter | Instagram
The visually spectacular new adventure film from Luc Besson, the legendary director of The Professional, The Fifth Element and Lucy, based on the ground-breaking comic book series which inspired a generation of artists, writers and filmmakers.

In the 28th century, Valerian (Dane DeHaan) and Laureline (Cara Delevingne) are a team of special operatives charged with maintaining order throughout the human territories. Under assignment from the Minister of Defense, the two embark on a mission to the astonishing city of Alpha—an ever-expanding metropolis where species from all over the universe have converged over centuries to share knowledge, intelligence and cultures with each other.  There is a mystery at the center of Alpha, a dark force which threatens the peaceful existence of the City of a Thousand Planets, and Valerian and Laureline must race to identify the marauding menace and safeguard not just Alpha, but the future of the universe.
Starring: Dane DeHaan, Cara Delevingne, Clive Owen, Rihanna, Ethan Hawke, John Goodman, Herbie Hancock, Kris Wu
Directed By: Luc Besson
Screenplay By: Luc Besson
Produced By: Virginie Besson-Silla
Rated PG-13