This post may contain affiliate links. Read my disclosure policy here.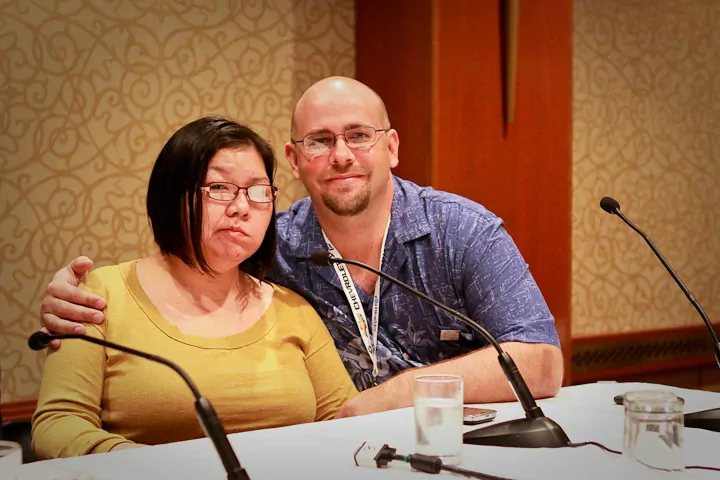 A decade ago, the blogosphere was a very different place than it is now. It was like a small town before the railroad opened it up to the world.
We knew each other by first name – or at least by our blog names. We would stop by each other's place for a visit each morning, lingering over a cup of tea or coffee, catching up on each other's news.
It was a slower world. We could only visit with so many friends — we had to actually go to their blogs for goodness sake. We didn't just scan a Facebook feed and drop emojis and likes.
We shared our stories. We connected with each other. We formed community.
Now the blogosphere is a busy marketplace. We run in and out of stores and businesses. We get what we need, slowing down a step or two to say hi to neighbors and friends before we dart off to our next task.
And if Facebook decides that someone doesn't matter to us, they disappear from our feeds and we forget that we haven't seen them for months, maybe even years.
This past week I have been editing wedding photos, trying to get caught up on my work while my kids are out of town. I have kept off Facebook in my attempt to stay focused.
But around 9pm, I glanced at Facebook and saw the shocking news Anissa Mayhew had died this morning.
I was horrified and went over to her FB page to try and find out what had happened. I read through post after post from Anissa's friends, everyone just gutted to learn that Anissa is no longer with us.
Susan and I have known and loved Anissa since those early blogging days, when Anissa started her first blog, Hope for Peyton, blogging to help cope with and share her daughter's cancer fight.
After her daughter's cancer went into remission, Anissa started a new blog, Free Anissa. She also went on to start the wonderful and successful site, Aiming Low.

I interviewed Anissa the summer of 2009 at BlogHer in Chicago. Anissa was cheerful and thrilled about her daughter's remission and her new blogging adventures…
In late 2009, Anissa suffered a massive stroke. The blogging community rallied around her with force and Anissa came to BlogHer 2010. We had the opportunity to interview Anissa again and find out how she and her family were doing…
Anissa represented what was so incredible about the early blogging community — the raw, intimate, and powerful friendships we bloggers formed as we all grew up together in the brand new blogosphere.
Anissa made everyone she met feel special and powerful — and she kept us all laughing with her very unique sense of humor.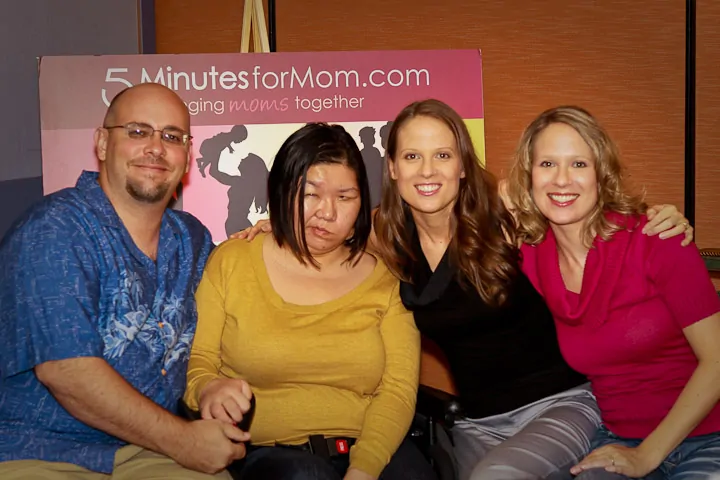 With her passion for helping others, she became the editor of one of our sites, 5 Minutes for Special Needs. She always gave every drop of support she could to anyone who needed love and help. We loved her so very, very much.
The blogging world has changed so much since those early days and now that Anissa Mayhew is gone, it feels even lonelier now.
But Anissa wouldn't want us to give up on the bond of our community.
So blogging friends — here is to Anissa and what it means to have each other's back, to love friends deeply, even if we rarely meet in person, and to laugh and fight back even when life is a bitch.
And so in honor of the Anissa and the good ole' blogging days, after I shared my grief on Facebook, I came back to post this tribute here, on a blog where our friendships all began.
We LOVE YOU Anissa and we miss you already! Thank you for being so incredibly fabulous!!!
Written by Janice Croze, co-founder of 5 Minutes for Mom
Talk with me: @5minutesformom and Facebook.com/5minutesformom
Pin with me at pinterest.com/5minutesformom