This post may contain affiliate links. Read my disclosure policy here.
Gas, constipation, acid reflux, colic… any mom will tell you these are discomforts we wish we could protect our babies from. But what many moms may not realize is these issues might be related to our babies not having enough "good bacteria". This post is sponsored so extra thanks for sharing.
Good bacteria for healthy digestive systems is something that I have just recently been researching and trying to implement into my family's daily food intake and routine as well as good quality supplements.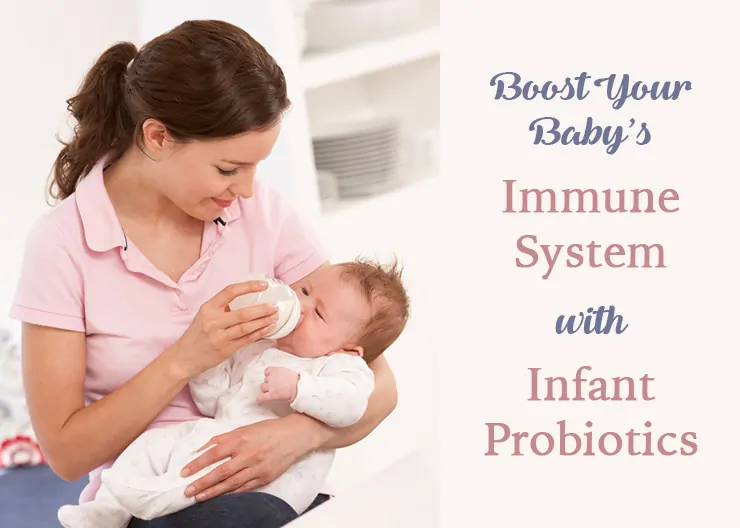 How does "good bacteria" help?
An unhealthy digestive system can lead to so many different different health issues from eczema to a lowered immunity. It is estimated that 75% of our immune system is in our intestinal track! That is a lot!
Our gut has 10 times more bacteria than than all the cells in our entire body. Today's lifestyles of processed foods that are high in carbs and sugars, as well as medications like antibiotics or NSAIDS, and chronic stress can all lead to an unhealthy gut.
Having a new baby in the house has made me start researching how to ensure that my baby has a good start and has optimal gut health from the beginning. If babies are born naturally & breastfed they automatically get bacteria from mom that jump starts their system.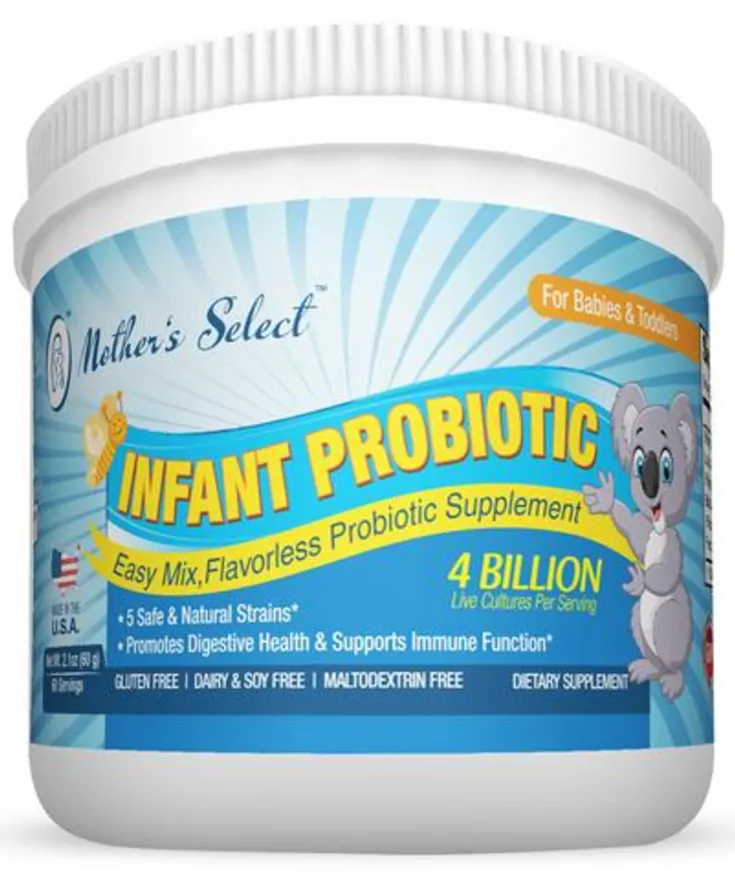 If you are concerned that your baby being born via cesarean and formula fed might not have all the advantages of a natural birth and breastmilk, don't worry.
Thankfully, you can give your baby a natural supplement such as Mother's Select Infant Powdered Probiotics to ensure he or she has a balance of "good" bacteria in their little bodies.
Babies that suffer from diarrhea, gas, colic, and constipation may not have enough good bacteria in their systems.
If your baby struggles with any of those, you can use the infant supplement Mother's Select Infant Probiotics to help these issues and provide your baby with healthy bacteria.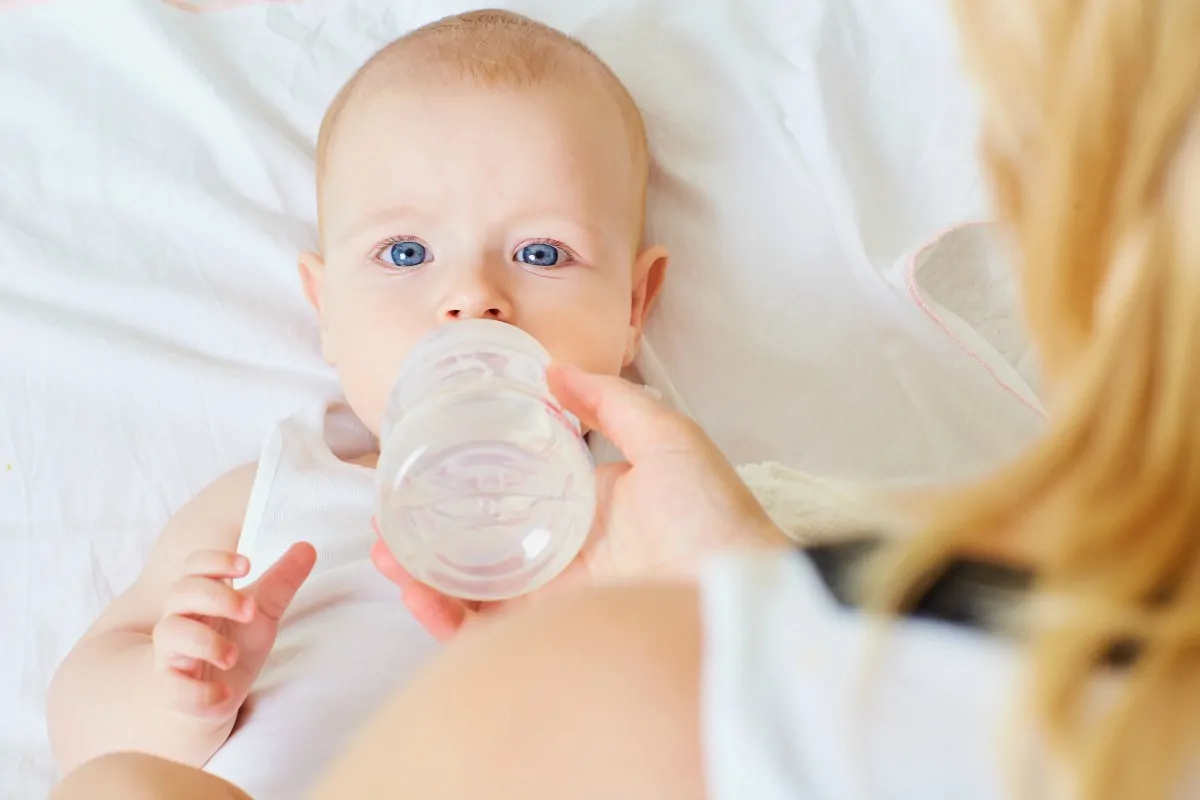 An infant probiotic can also help with other discomforts such as acid reflux, diaper rash and yeast, and thrush.
Mother's Select Infant Probiotic has 4 BILLION live cultures per serving.
Having a balance of bacteria in the body helps protect baby from viral infections and fevers!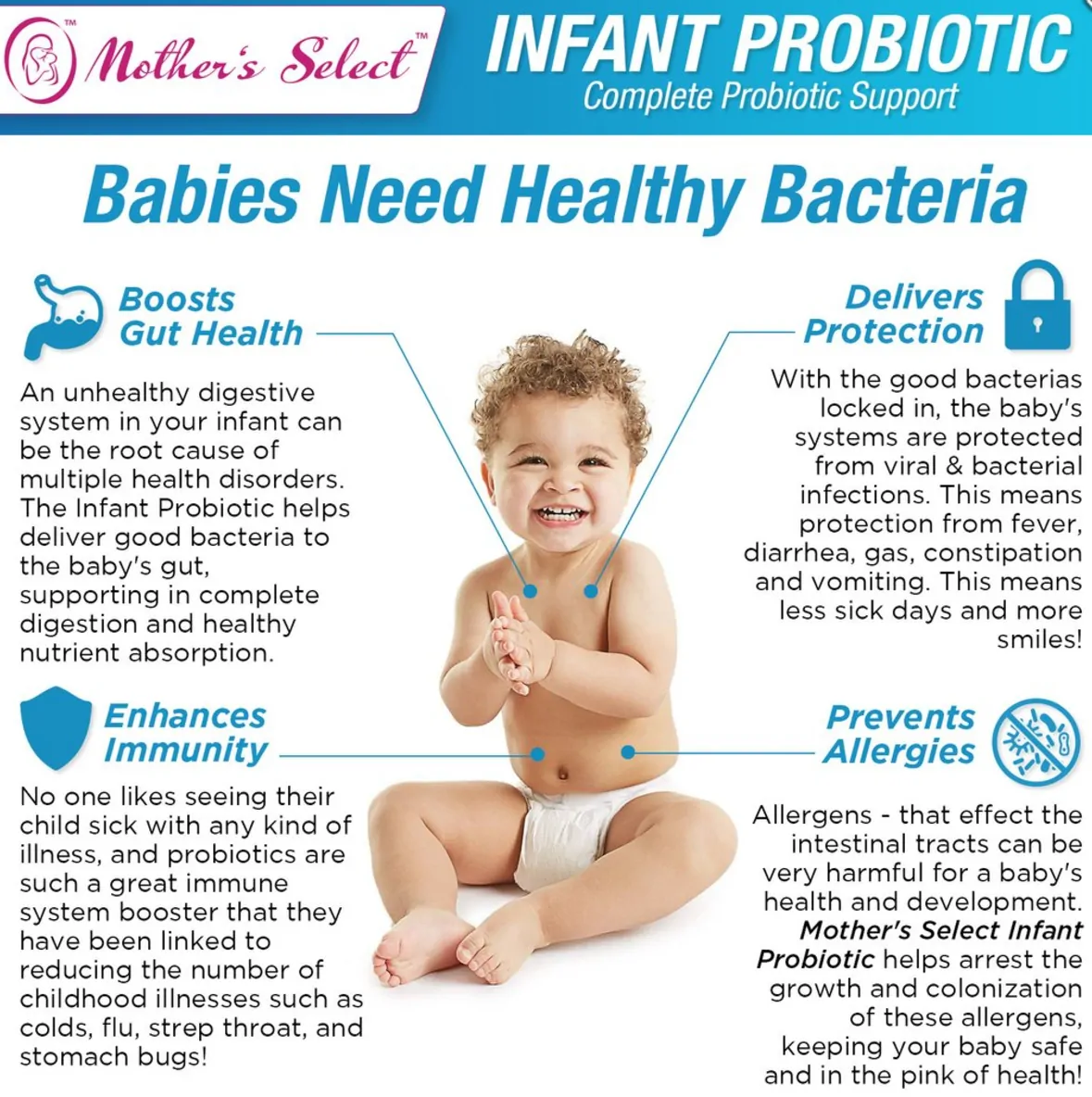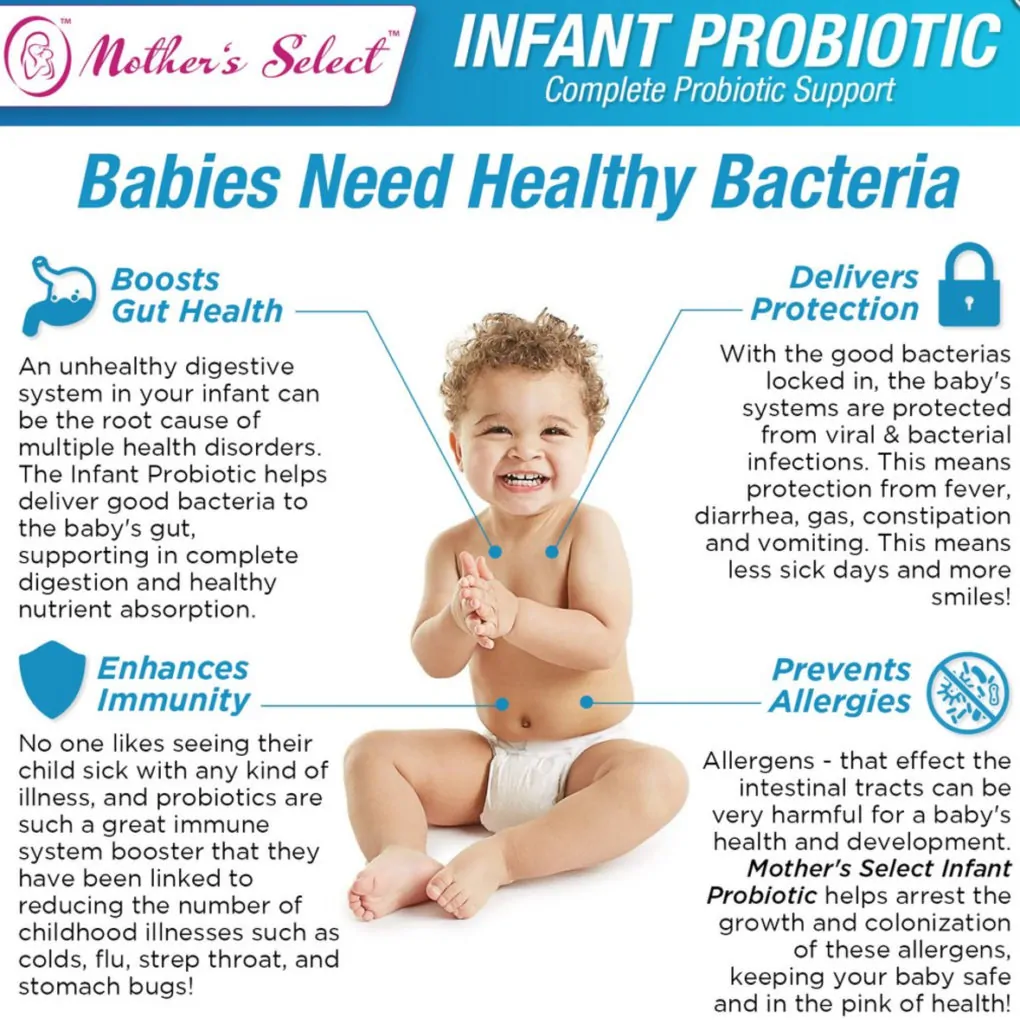 Why buy Mother's Select Infant Probiotics?
Mother's Select Infant Probiotics are manufactured in a GMP Certified Facility in the USA and exceeds industry standards. It is manufactured from the highest quality ingredients that are all natural without any harmful additives or fillers! PLUS…our formula is Naturally Allergy Friendly and formulated to be free of Wheat, Dairy, Peanuts, Tree Nuts, Egg, Soy, Fish, and Shellfish!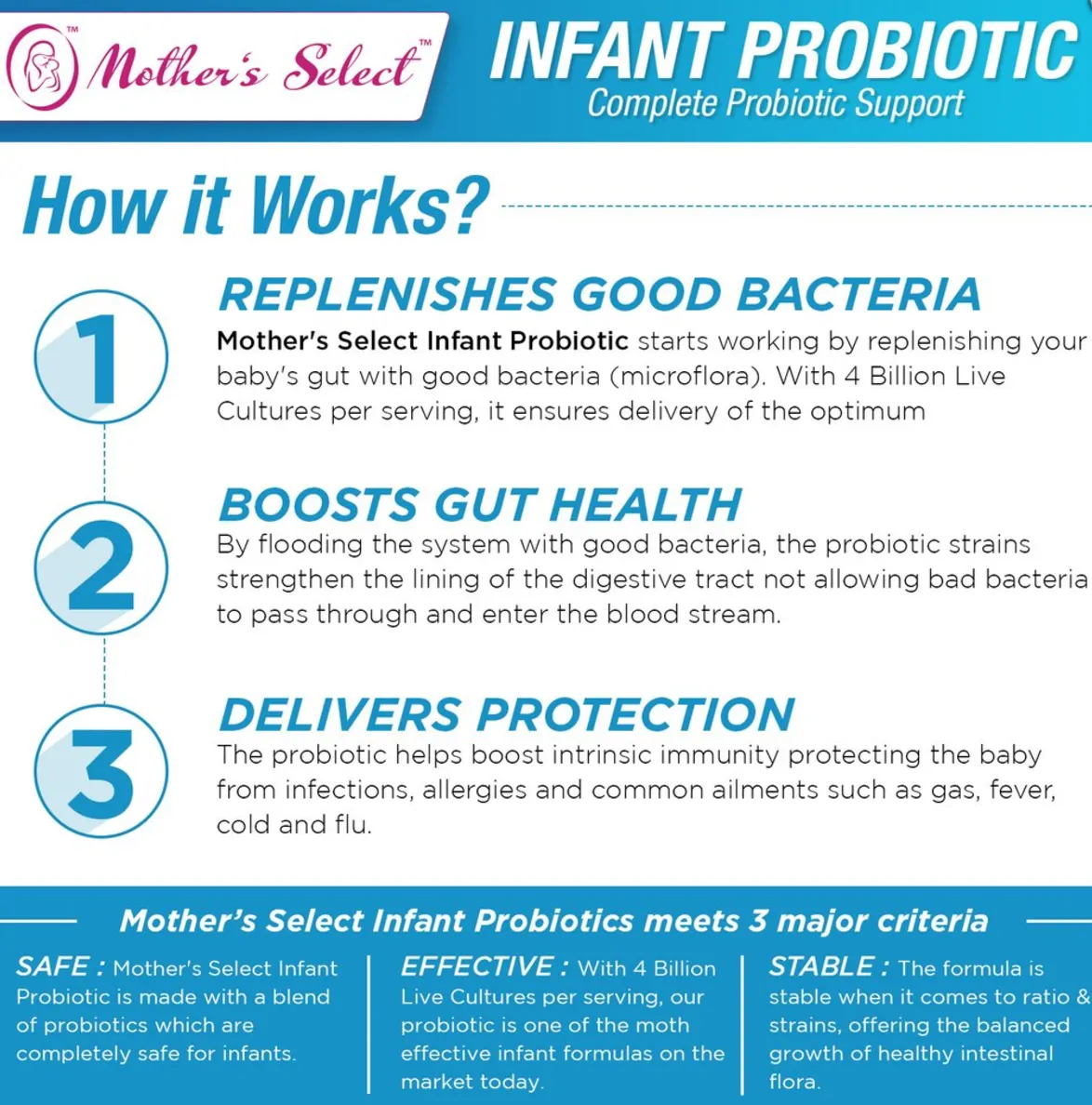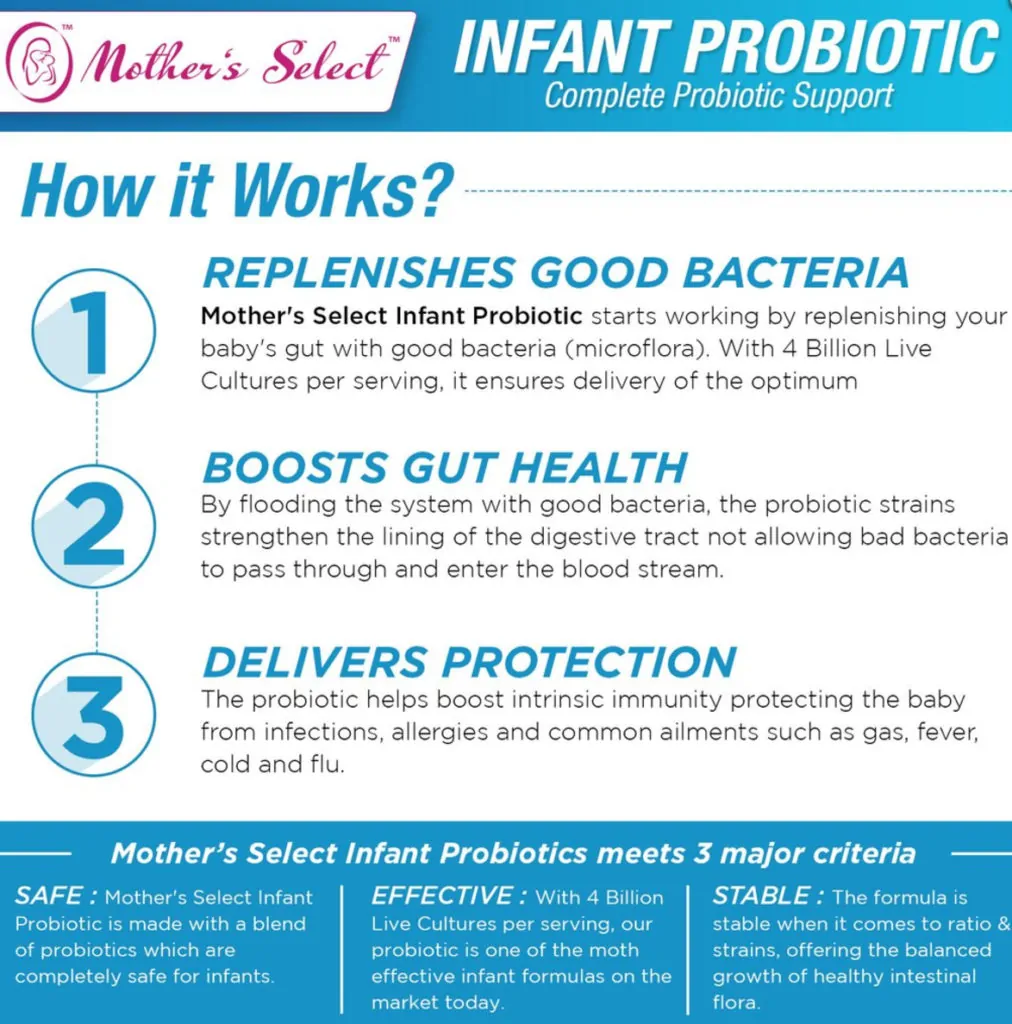 Mother's Select Infant Probiotic is formulated for babies age 6 months to 3 years. This flavorless, natural probiotic can be added to formula, breast milk, applesauce, juice, and  yogurt. Mother's Select offers a 100% unconditional money back guarantee.
Perfect Gift Idea For New Mothers
If you're preparing a gift basket for a new mother or searching for a unique gift idea that a new mom will truly appreciate, Mother's Select Infant Probiotic is the perfect choice.
Every new mom receives more onesies and baby blankets than she'll ever need. But a thoughtful gift that will truly benefit her baby's health will stand out and get her attention.
[Tweet "Here is a unique gift idea for a new mom that will stand out from all the onesies and blankets…"]
Pin for later
Pinning and sharing is so appreciated!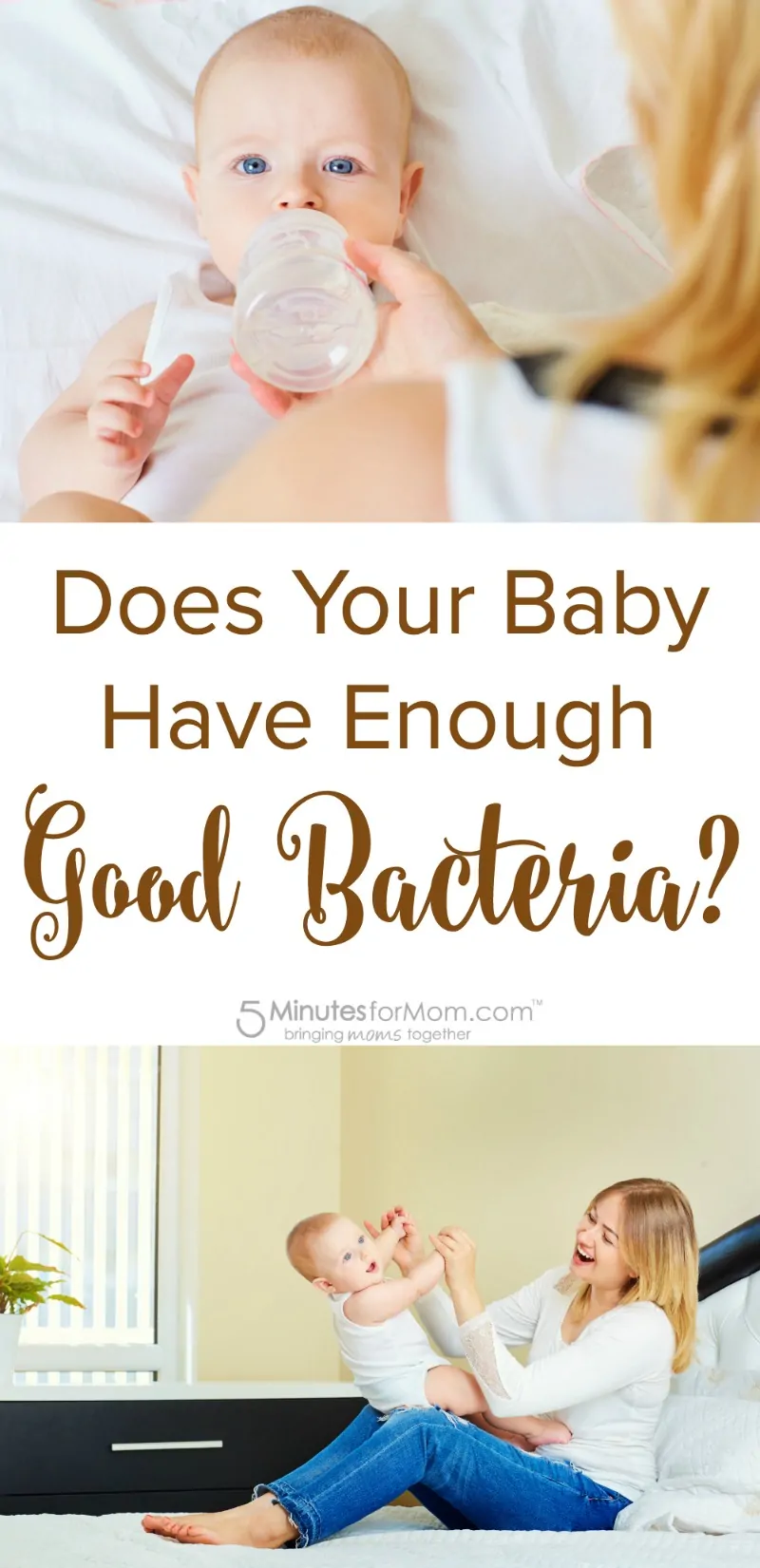 Written by 5 Minutes for Mom contributor Anna Hettick who owns Food and DIY.
This post is not offering medical advice. We are bloggers and mothers sharing our personal opinions.
Thanks to Kamire Nutrition for sponsoring this post, all opinions are our own.
Talk with us: @5minutesformom and Facebook.com/5minutesformom
Pin with us at pinterest.com/5minutesformom