This post may contain affiliate links. Read my disclosure policy here.
HGTV® knows what dreams are made of… So when they picked the location of their HGTV® Dream Home 2017, they chose the delightful, inviting St. Simons Island off the coast of Georgia. The charm of the Golden Isles will certainly inspire every dreamer wishing to win their fantasy home this year…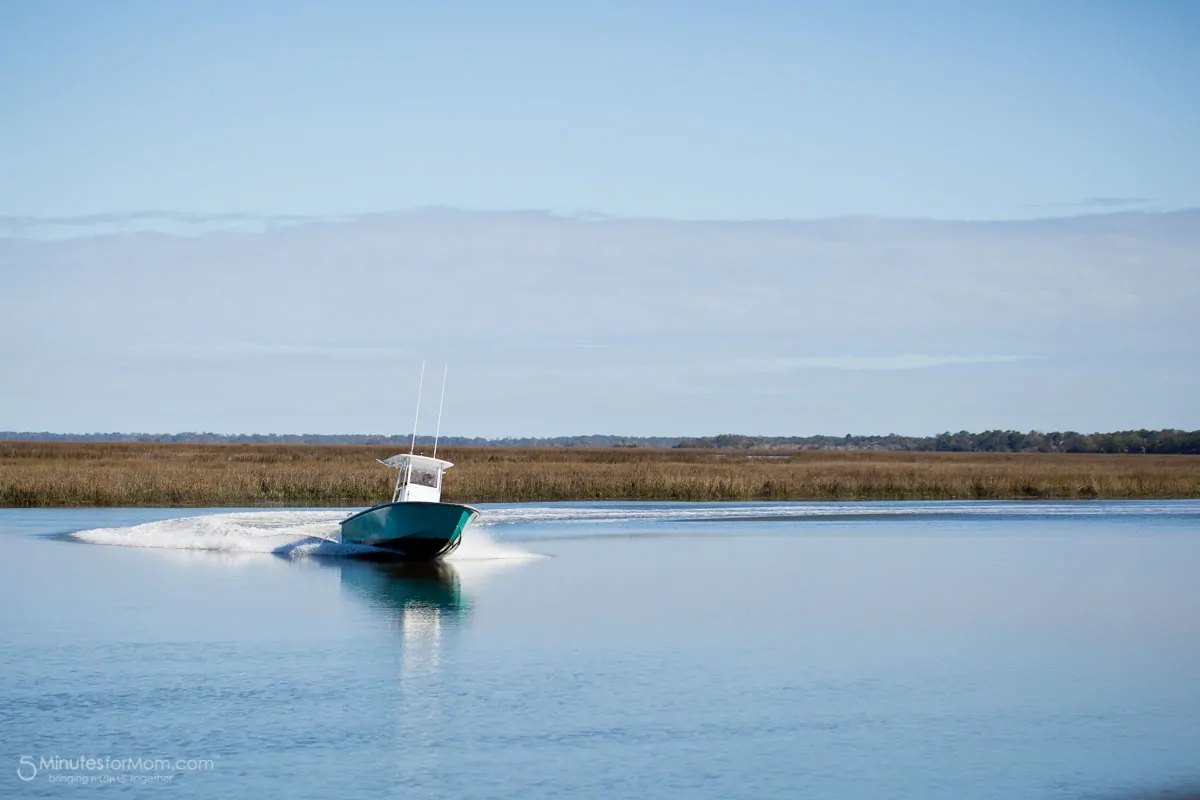 I step off the plane and the southern sun instantly melts the winter chill I had carried all the way from Canada.
I am in a quaint airport in Brunswick, Georgia, meeting with HGTV and a team of bloggers to tour the new HGTV Dream Home. (In fact, the southern style airport is so adorable that I get distracted chatting with my HGTV hosts about its charm and actually forget to pick up my luggage!)
Visiting the coastal islands of Georgia has been a dream of mine since I was a teenager.
So while we drive from the airport to The Inn at Sea Island where we will be staying for the next two nights, I pinch myself to make sure I am really here, heading to visit St. Simons Island.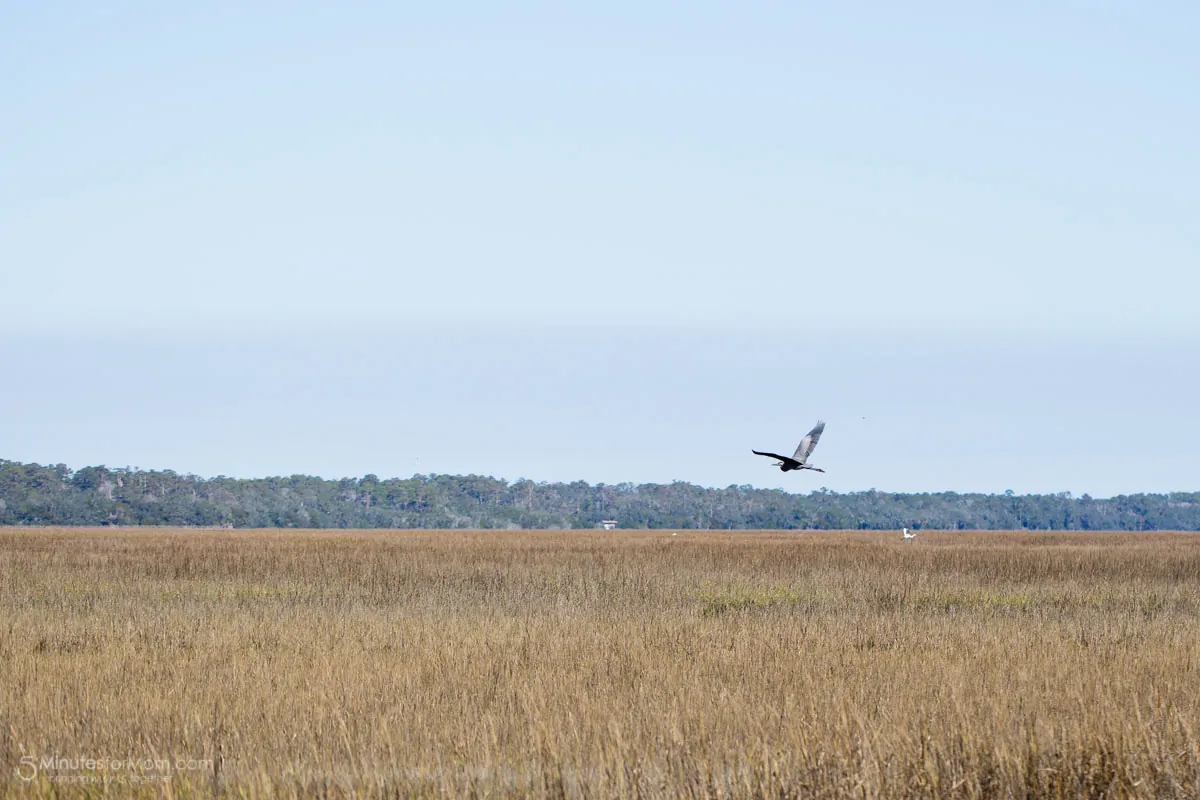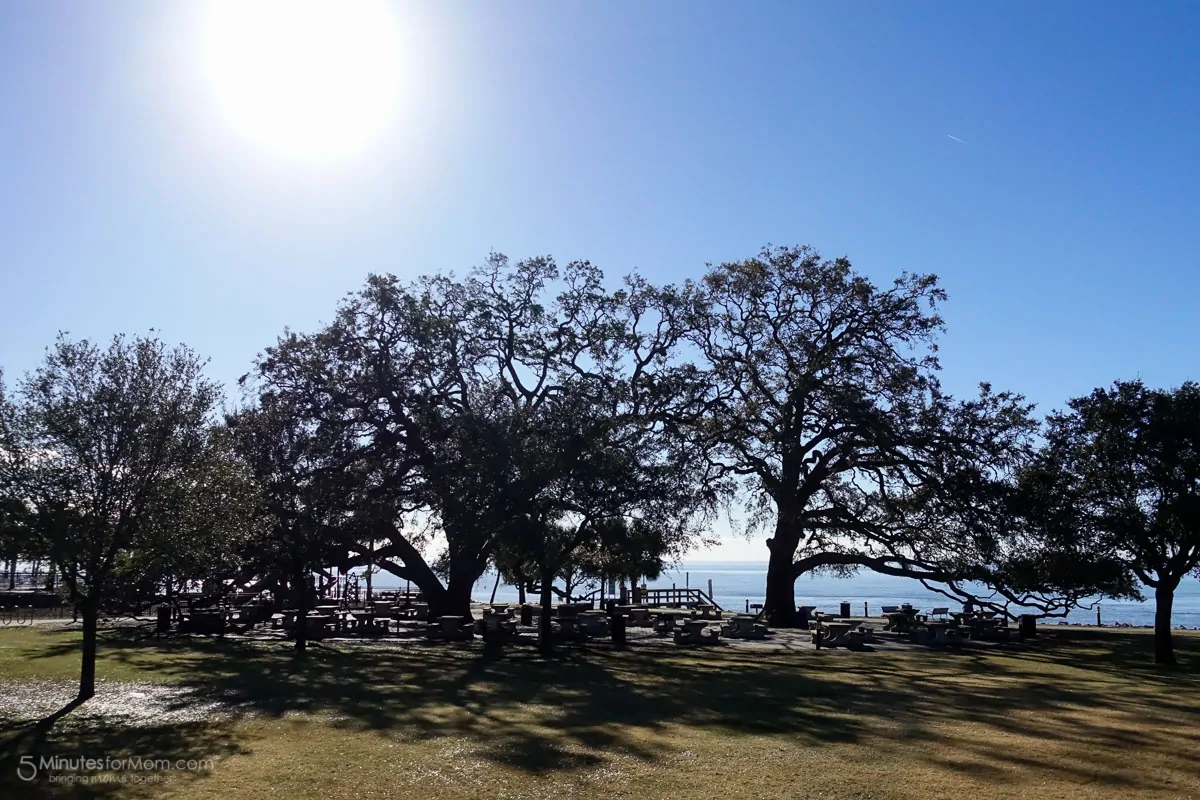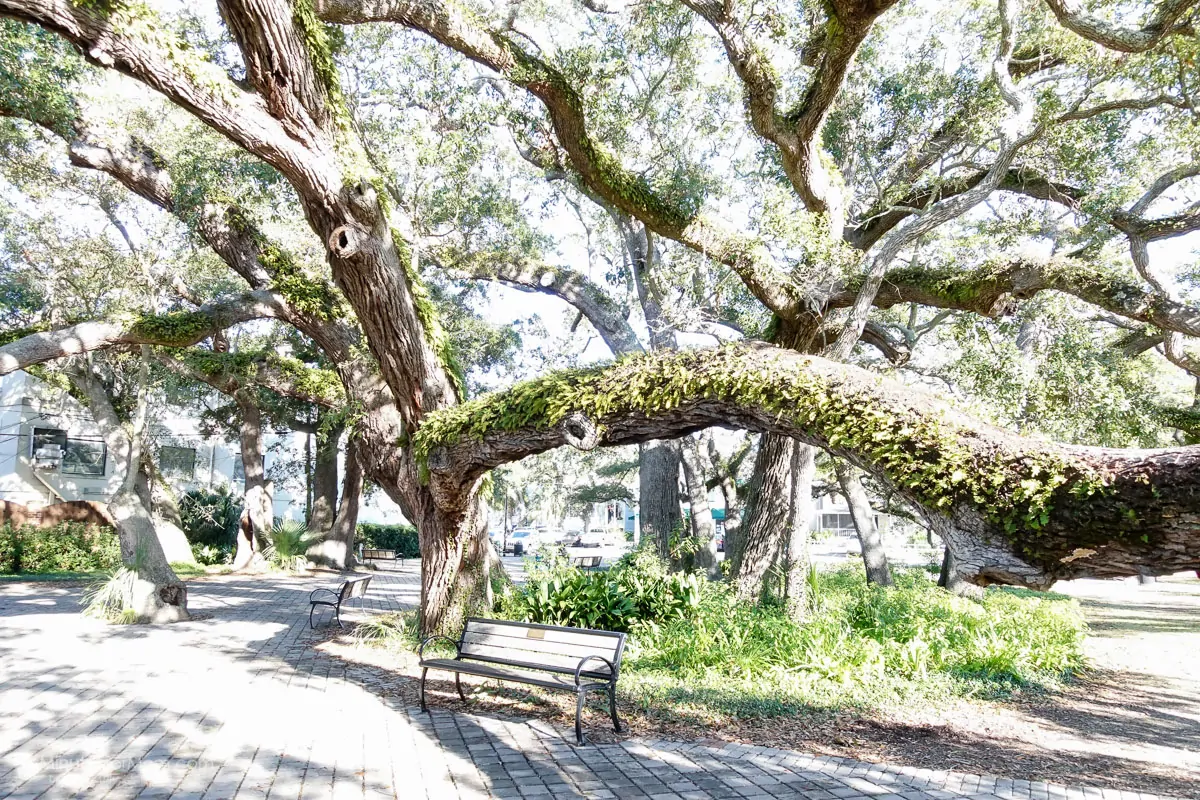 We have a busy agenda for the next three days as we take in highlights of the Golden Isles and get to know the new HGTV Dream Home.
When I open my hotel room door, I see this beautiful welcome gift from HGTV — a definite sign of all the deliciousness in store.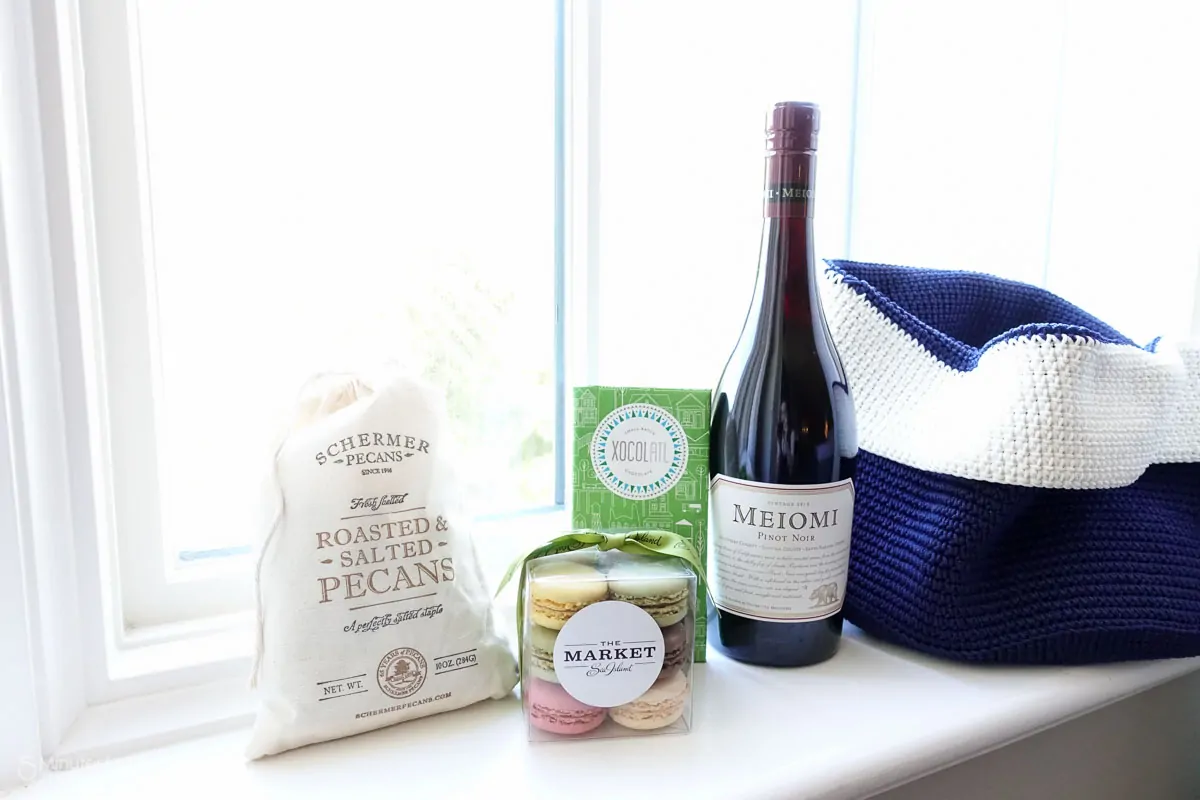 After I preserve the sweetness of my gift with a few pictures, I decide to taste a few of the roasted pecans for a little afternoon snack.
But the moment the salty goodness hits my tongue, I realize I will not be able to stop after just one or two. I will be eating several handfuls. And of course, it would be wrong to not pair the pecans with the lovely Meiomi Pinot Noir. One sip and I am fully invested in this hotel room meal for one.
Next up is the small batch chocolate and the melt in my mouth macaroons. Oh yes, this is going to be a good trip indeed.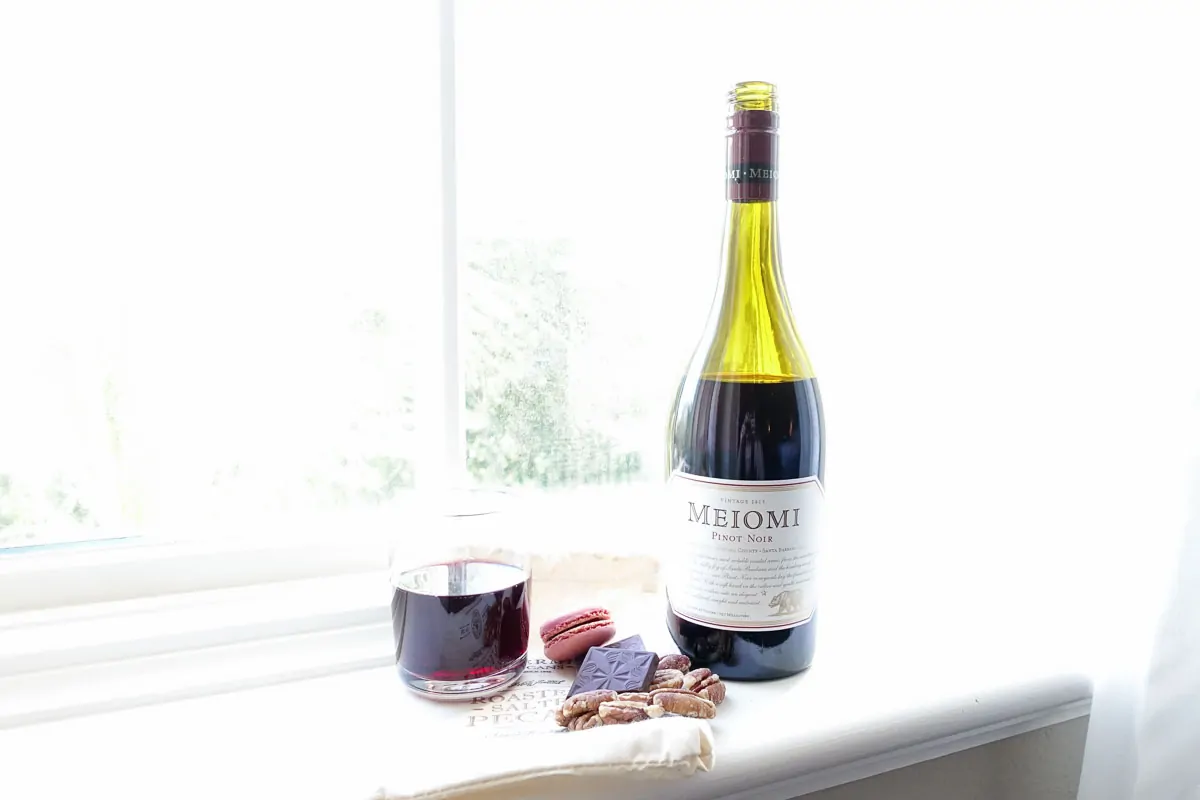 Once I finish my snack, post the pics to Instagram, and indulge in a short afternoon nap, it is time to head to dinner in the Lodge Wine Cellar at the elegant English-style manor, The Lodge at Sea Island.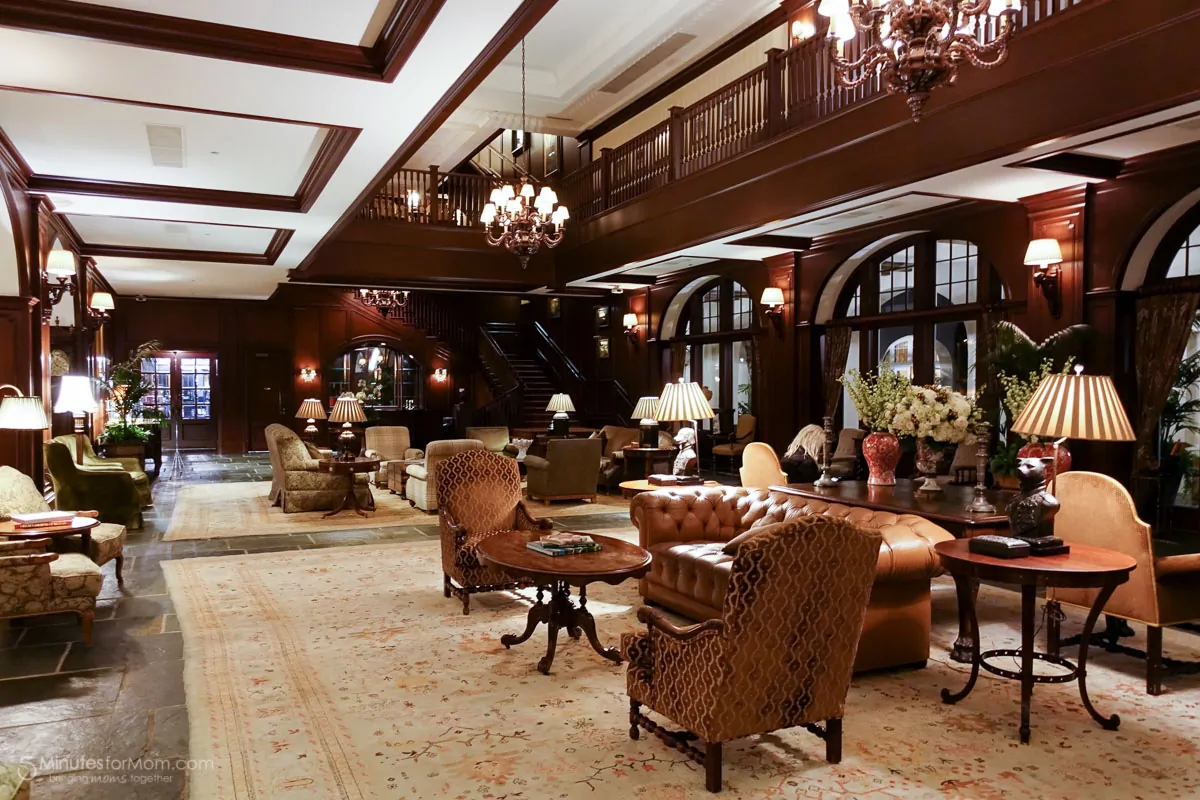 It is chilly in the wine cellar, but we come prepared with scarves and sweaters. It is our first chance to get to know the other bloggers and the HGTV team and our dinner conversations is as enjoyable as the delicious dinner and fabulous wine.
Exploring St. Simons Island
Considering my body is on pacific coast time, when my alarm clock insists at 7am it is time to get up for the second day of our St. Simon adventure, I am a little groggy.
But as soon as I open the curtains, blink through the brightness, and see the blue sky, I am wide awake and thoroughly excited.
With coffee in hand, we get our day started with Captain Rod, our enthusiastic tour guide from the Saint Simons Colonial Island Trolley Tours. He clearly loves his job as he weaves together historical facts and stories to entertain and teach his audience. I definitely recommend his tour to get a full experience of the Golden Isles.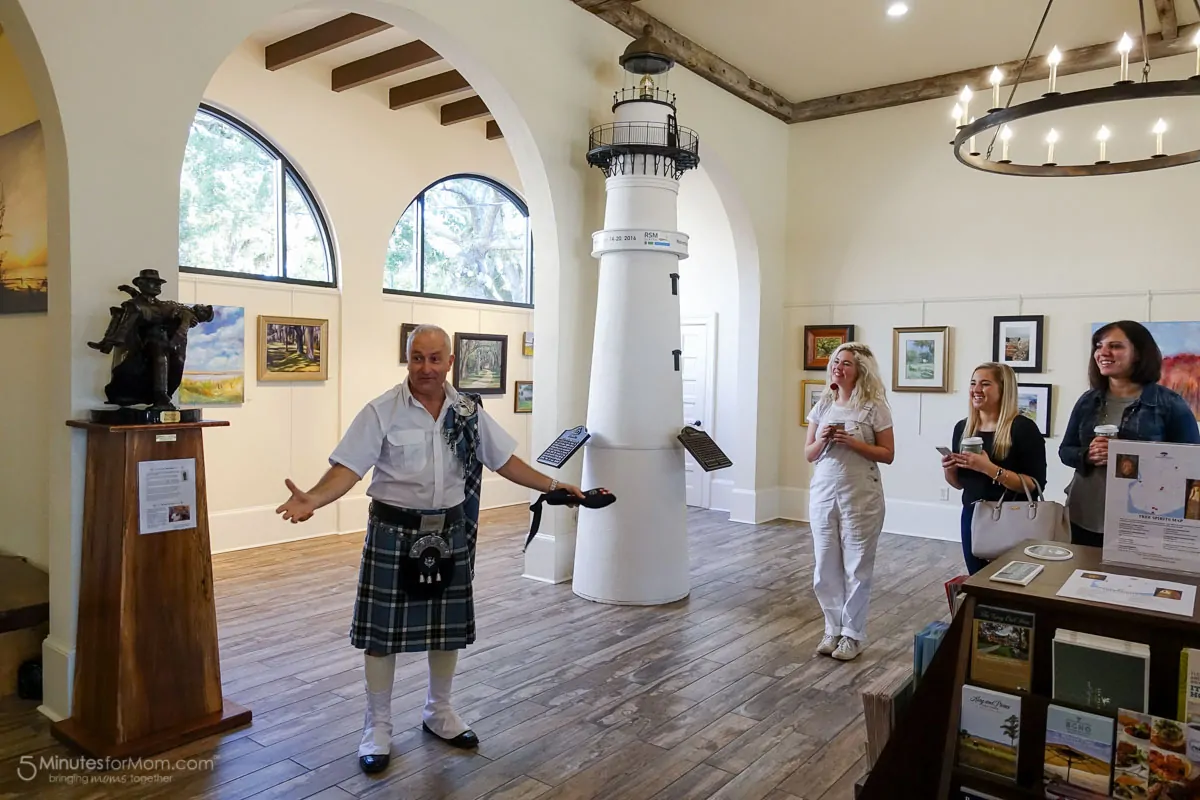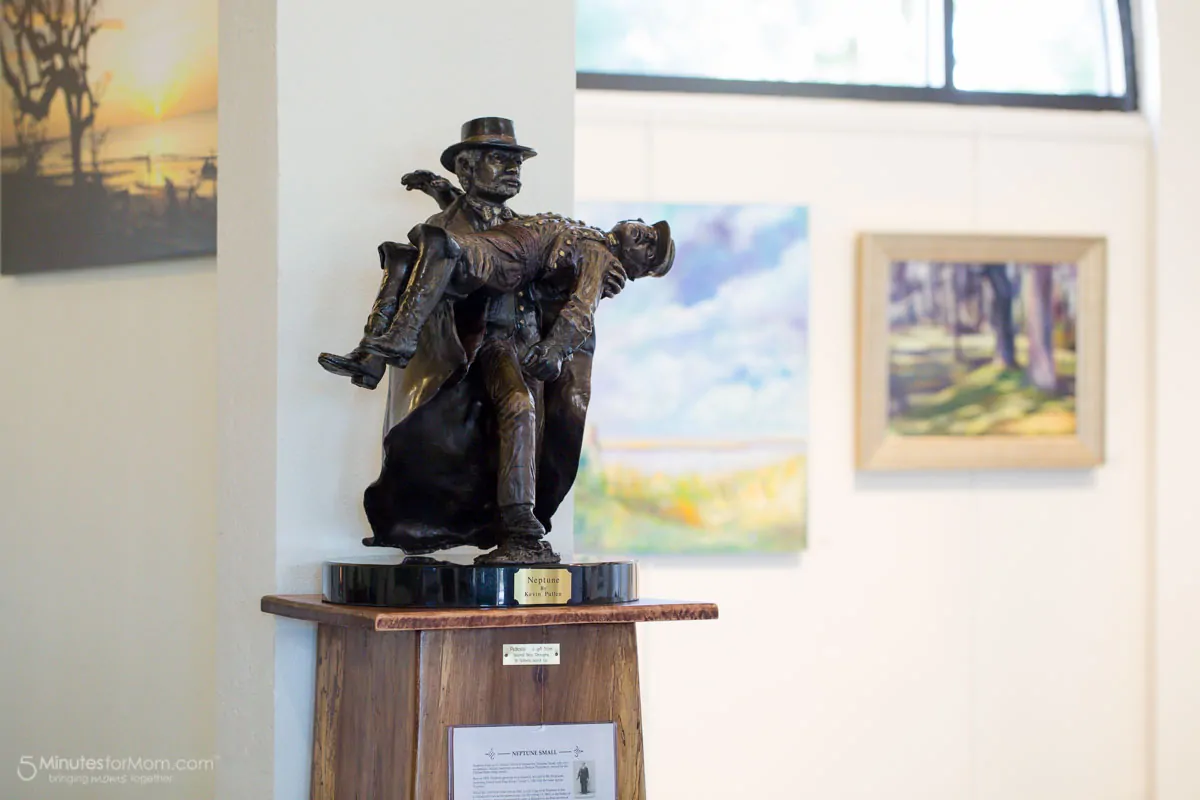 We don't have a ton of time for touring the islands — there is so much I would love to do. (Note to self: come back to the Golden Isles.)
Up first is to drive to The Cloister at Sea Island where we will tour the river and have lunch.
The Cloister at Sea Island
In 1928, Bill Jones and automobile magnate Howard Coffin opened The Cloister, the beginning of the legendary resort at Sea Island. Today, Sea Island hosts four Forbes Five-Star experiences — The Cloister at Sea Island, The Lodge at Sea Island, The Spa at Sea Island, and the Georgian Room restaurant.
Sea Island is the only resort in the world to have received four Forbes Five-Star awards for eight consecutive years and when you step into the luxurious and elegant Cloister you begin to understand why.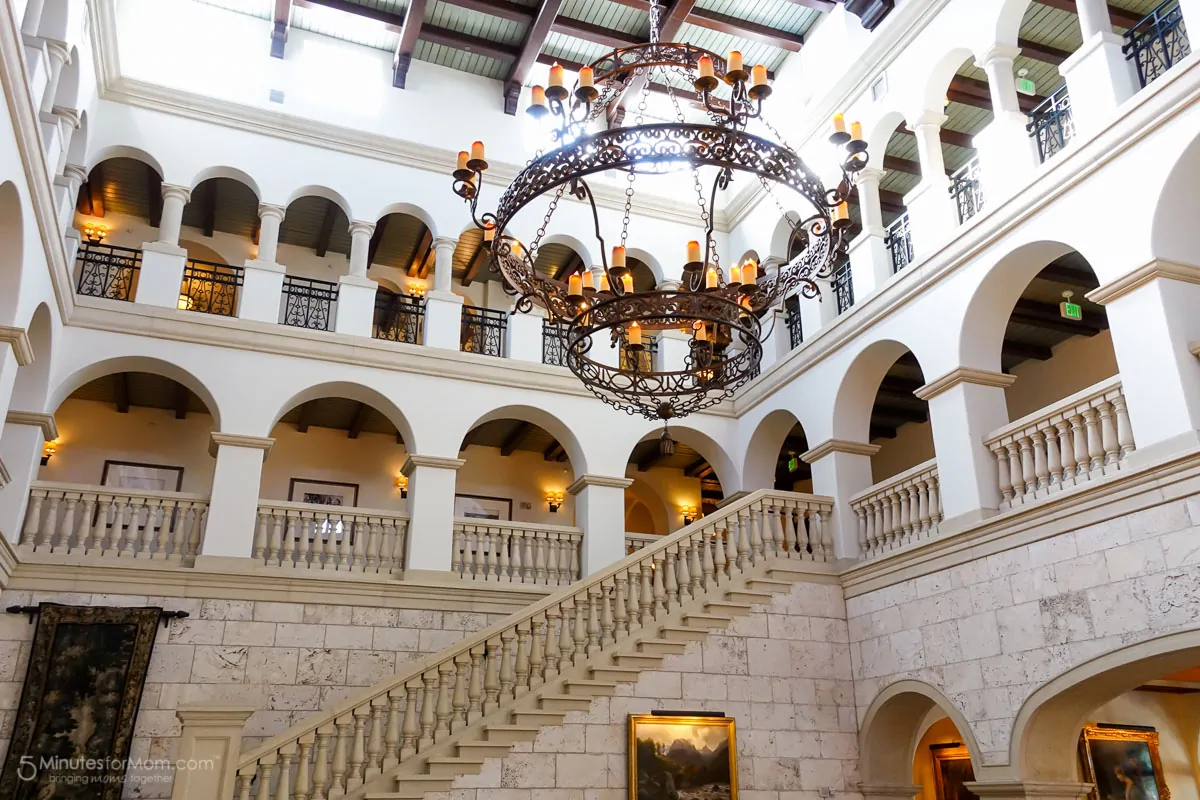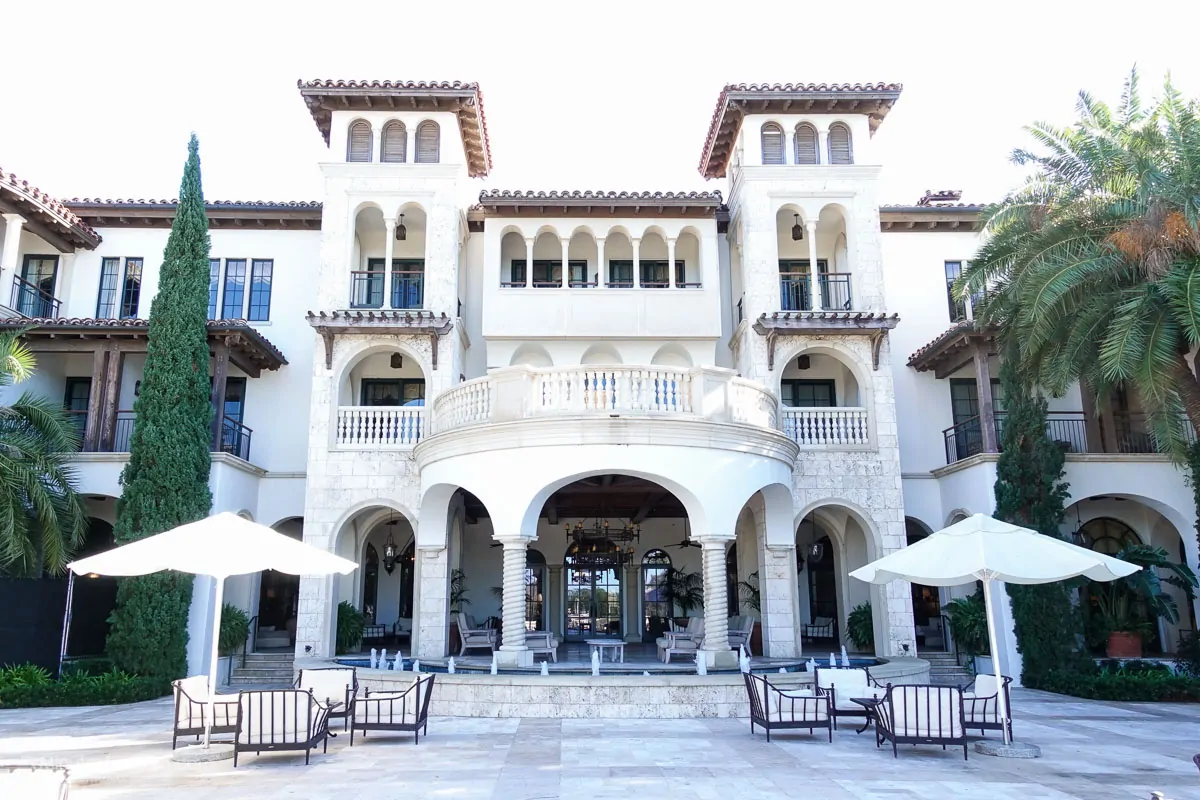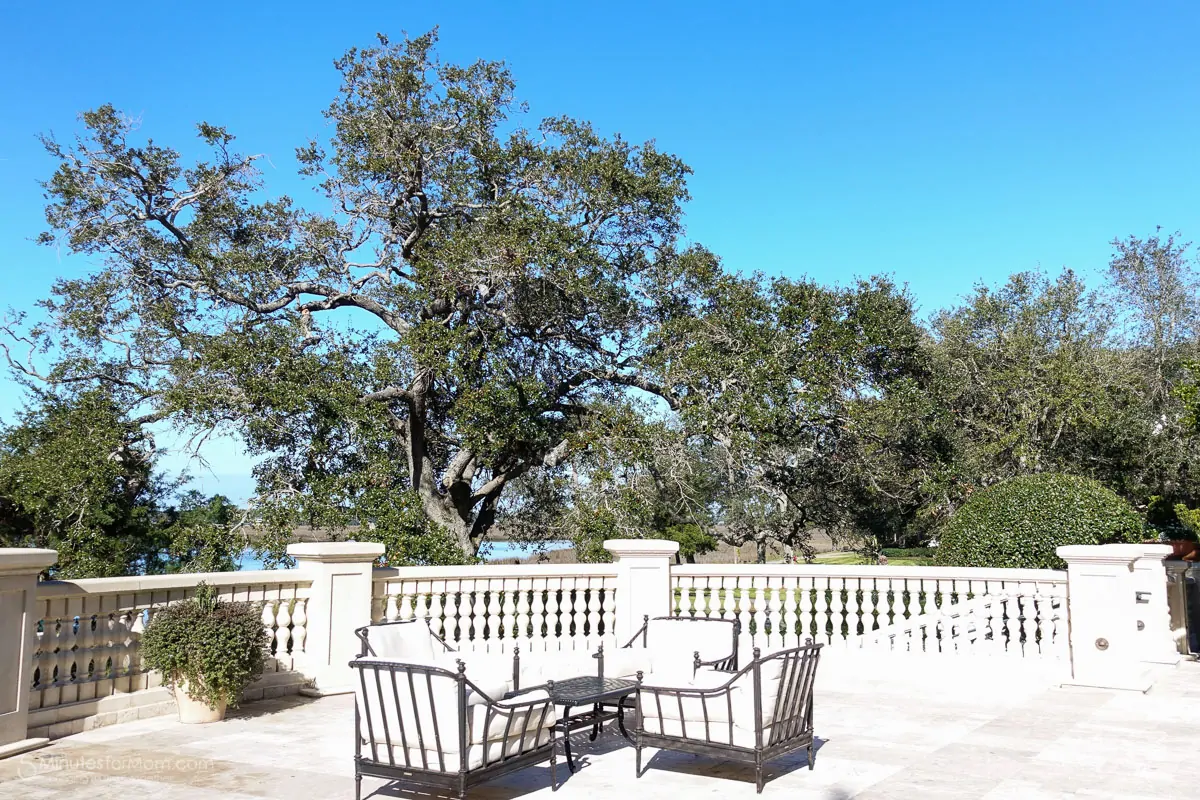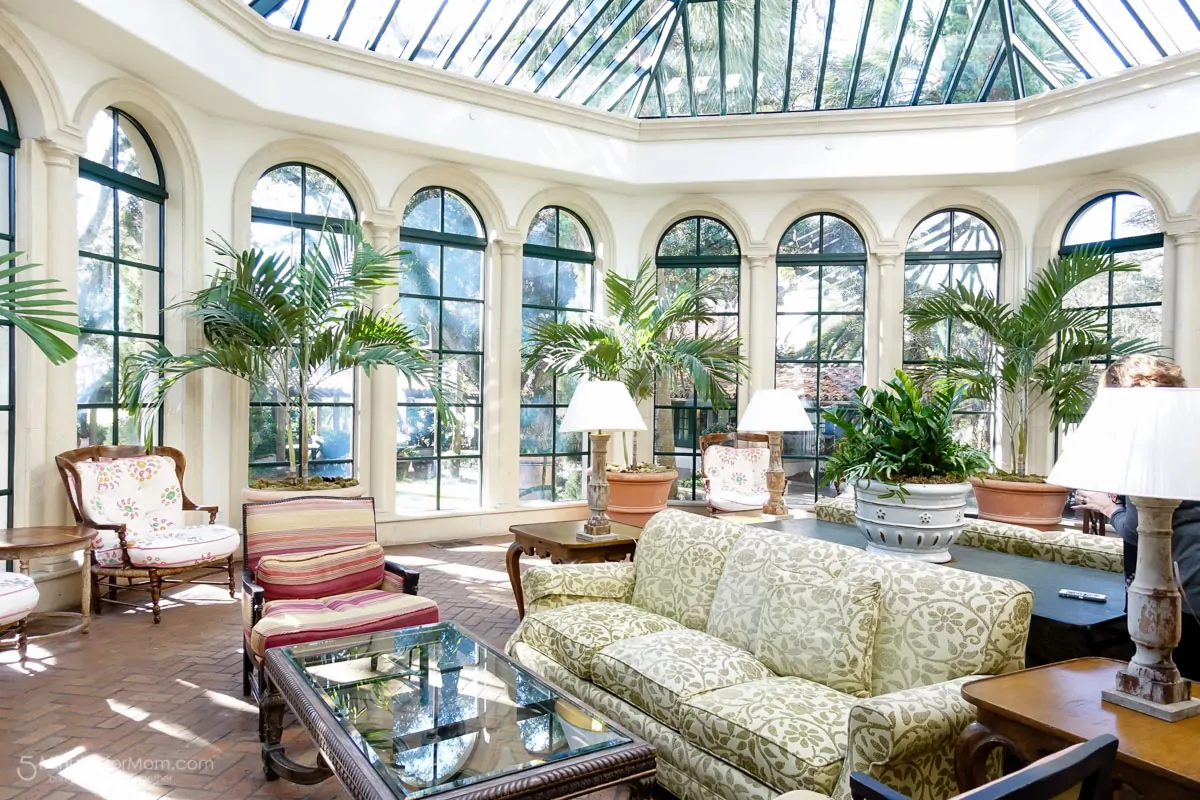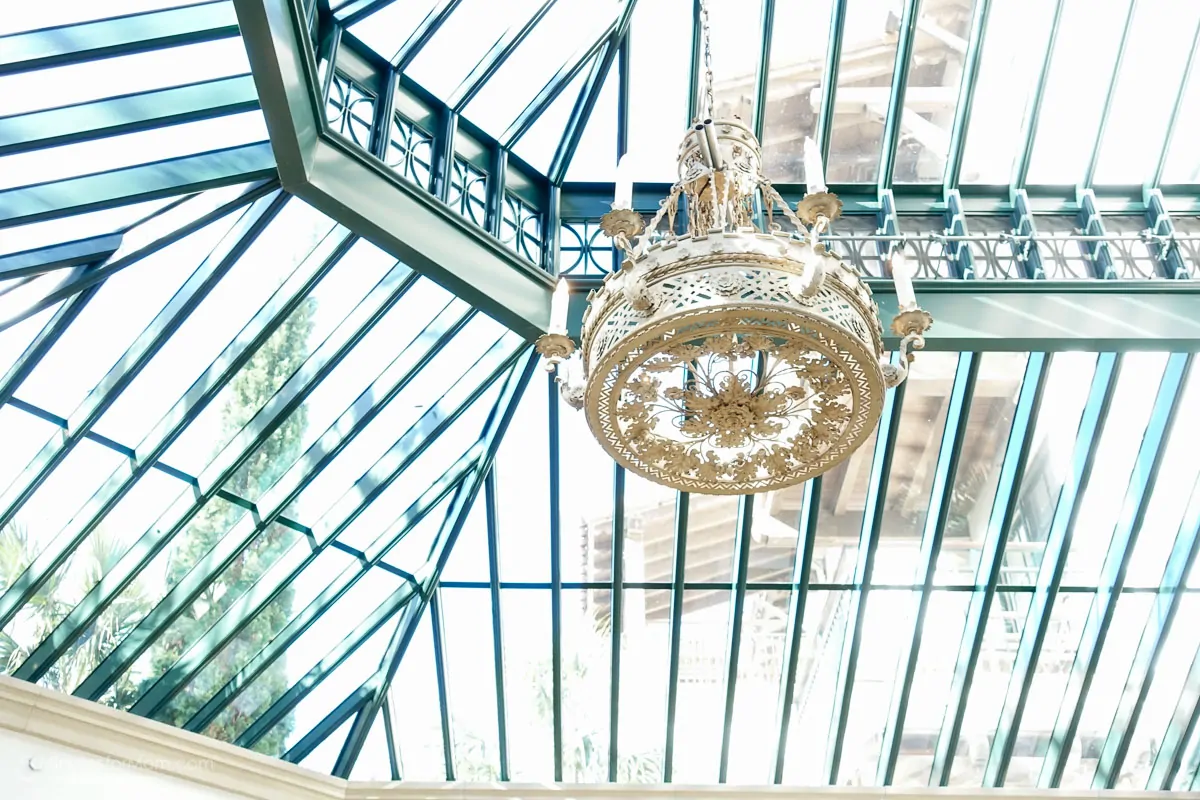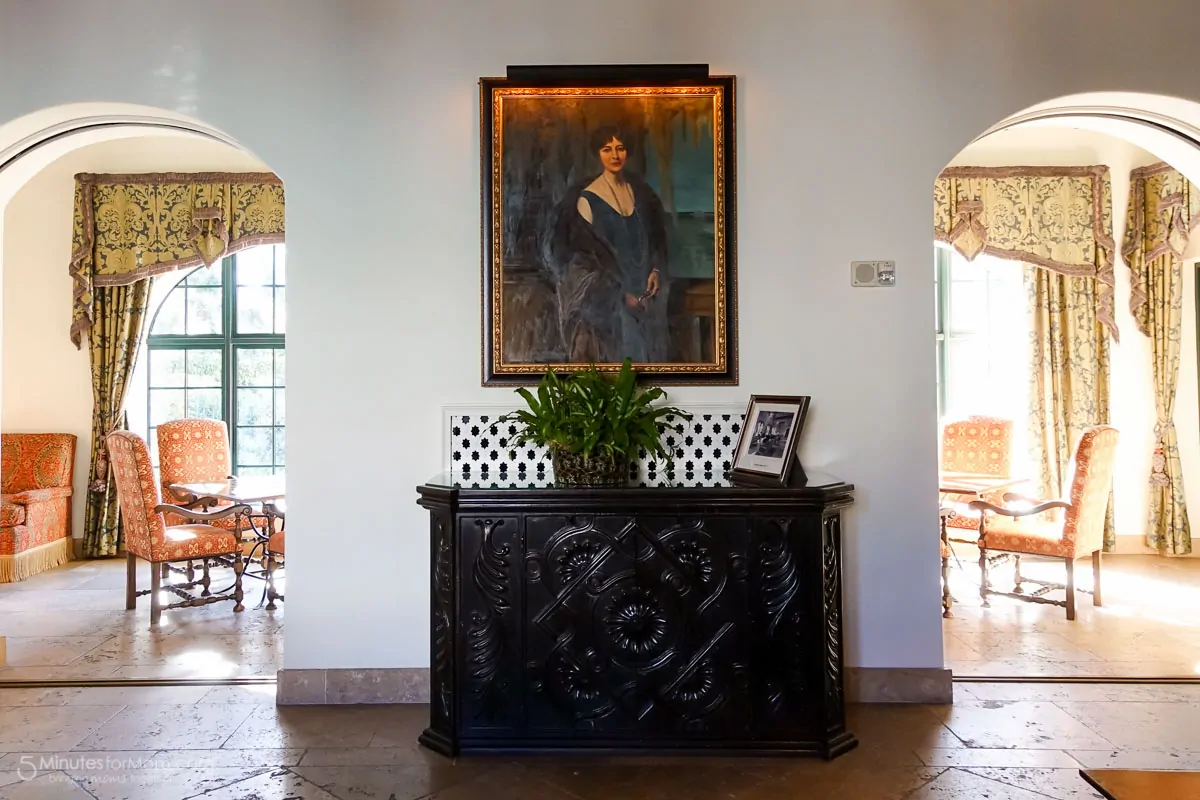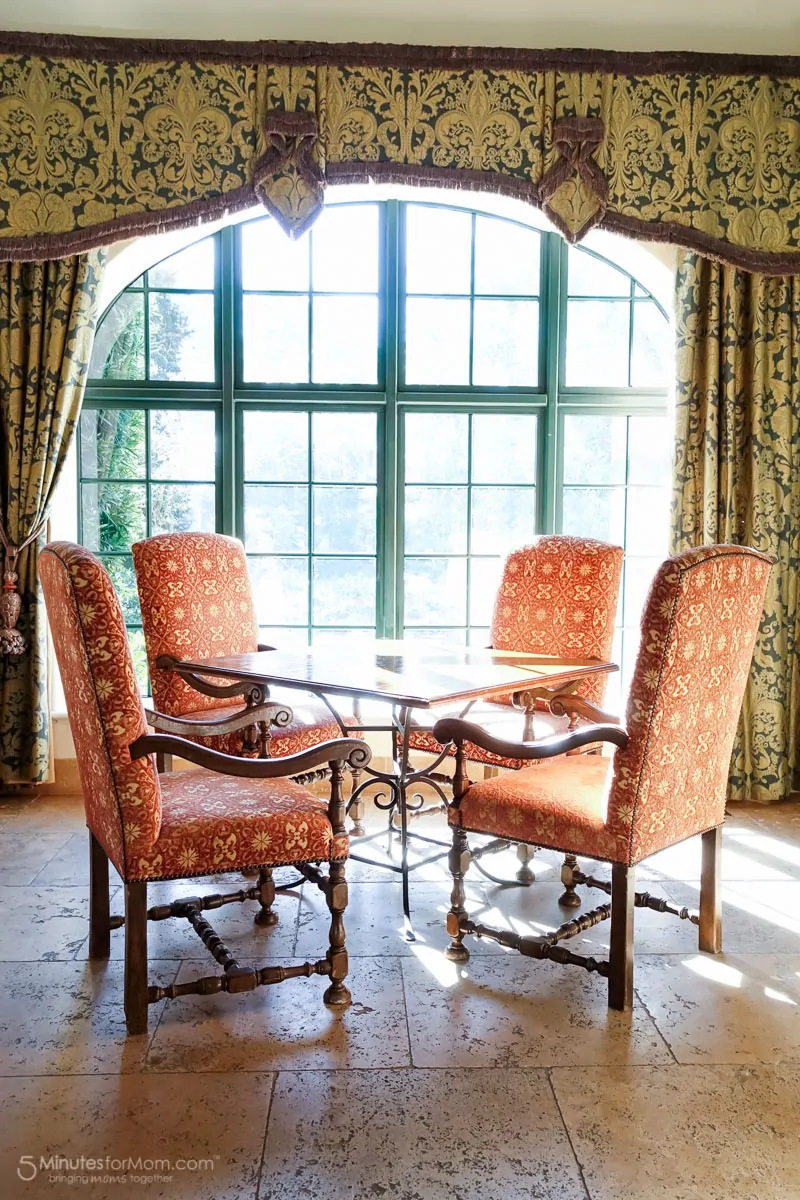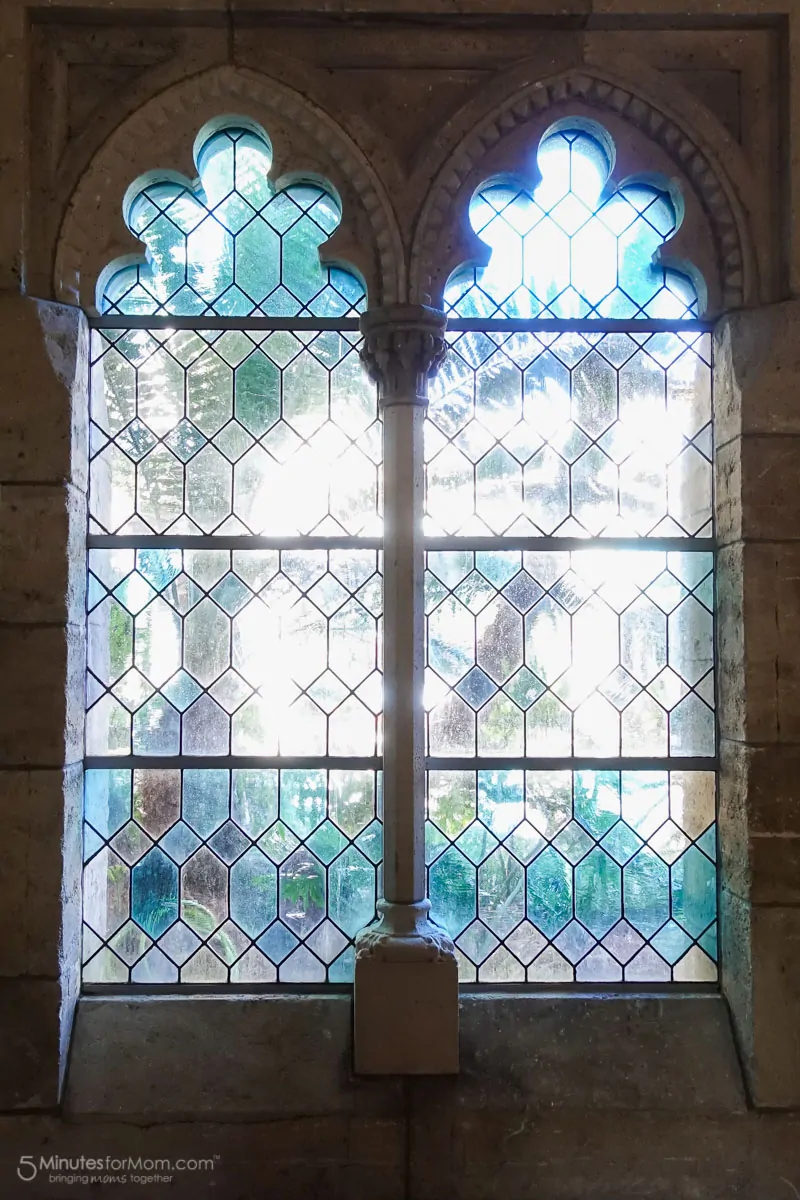 Cloister Belle Vintage Yacht Cruise
After our quick photo walk through The Cloister, it is time to set sail on Cloister Belle, a 71-foot yacht built in the 1970's.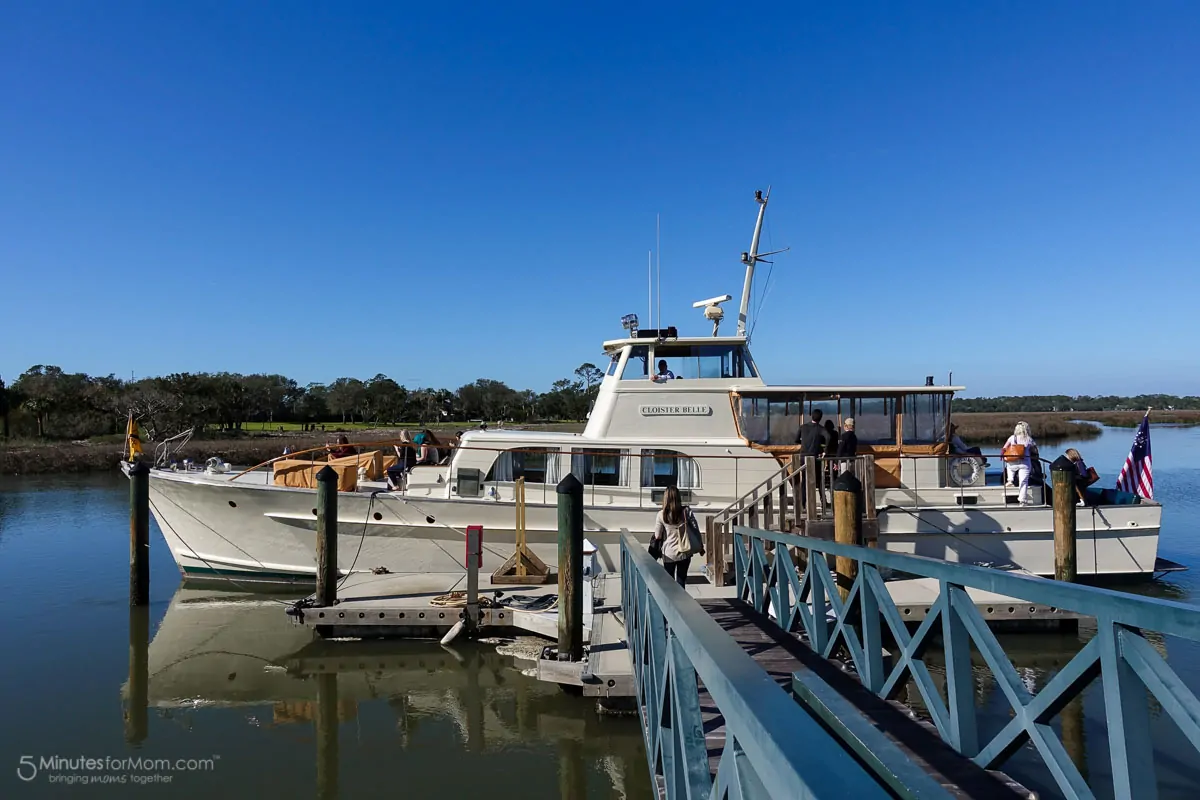 After freezing temperatures at home, I can't believe I am actually soaking in Georgian sunshine while we tour through coastal rivers and marshes aboard the Cloister Belle.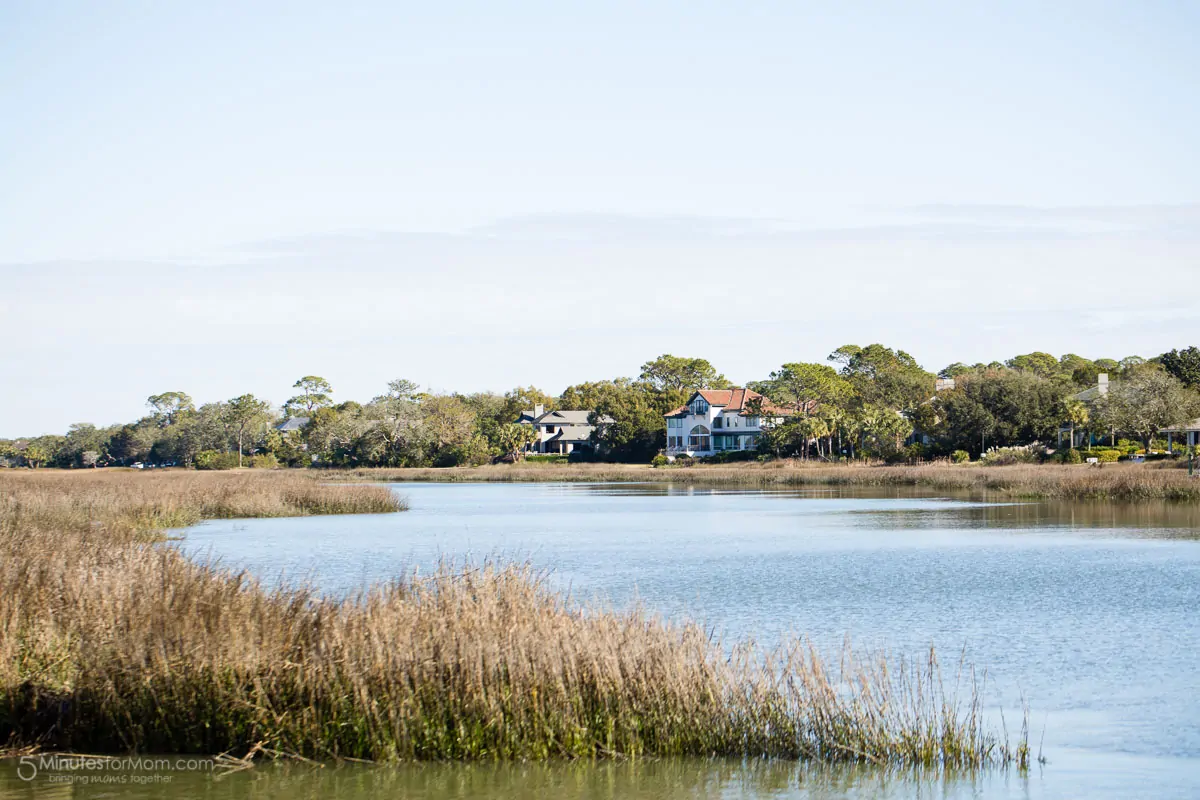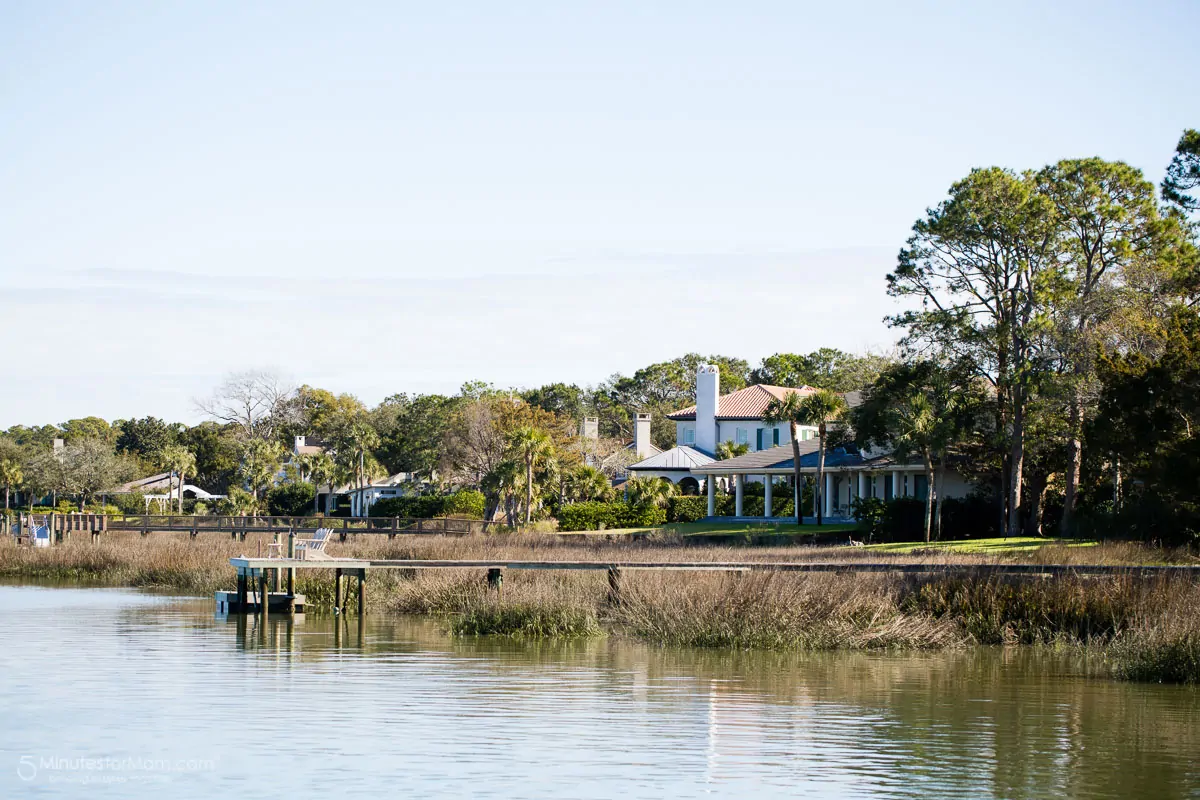 HGTV Dream Home 2017 designer, Brian Patrick Flynn, is joining us for all of our Golden Isle adventures. Brian is absolutely fabulous. He is humble, funny, and talented — a highlight of the entire trip.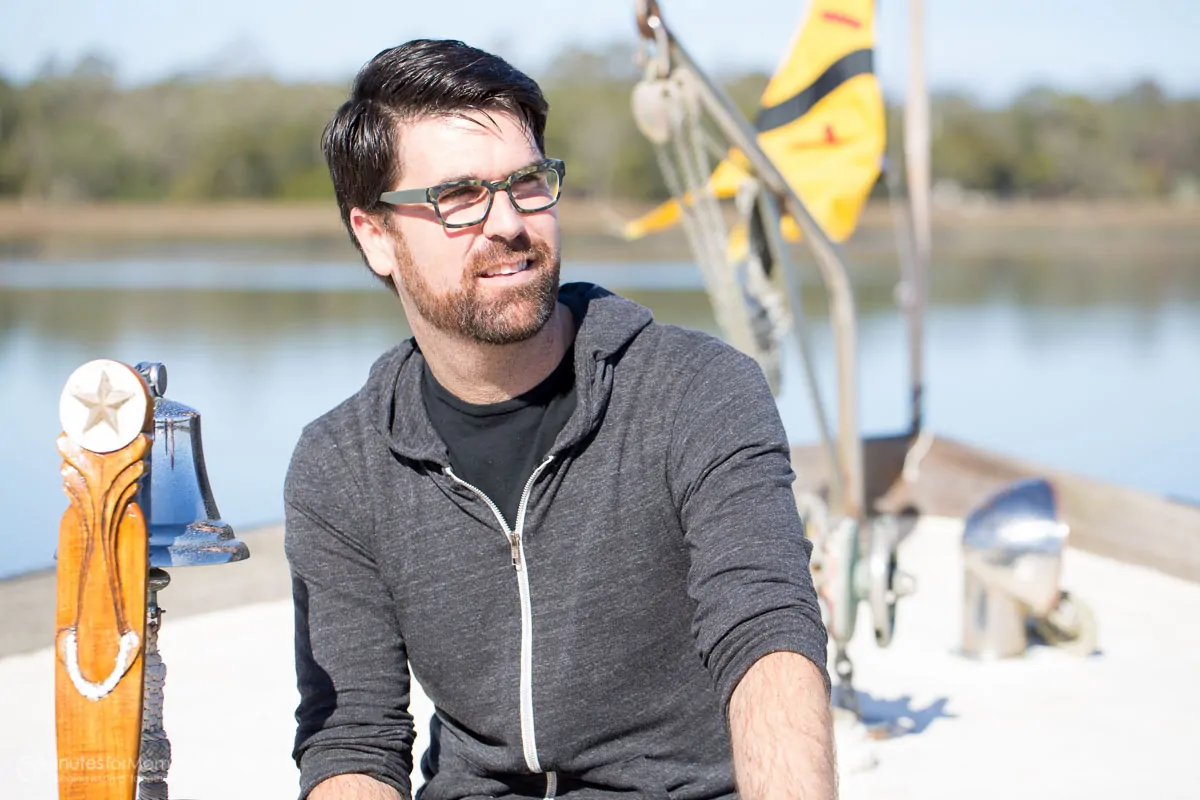 Rainbow Island
All that sunshine and photo taking makes a girl hungry. Good thing it is time for lunch — a traditional southern meal featuring low country boil — along the marshes at The Cloister's Rainbow Island.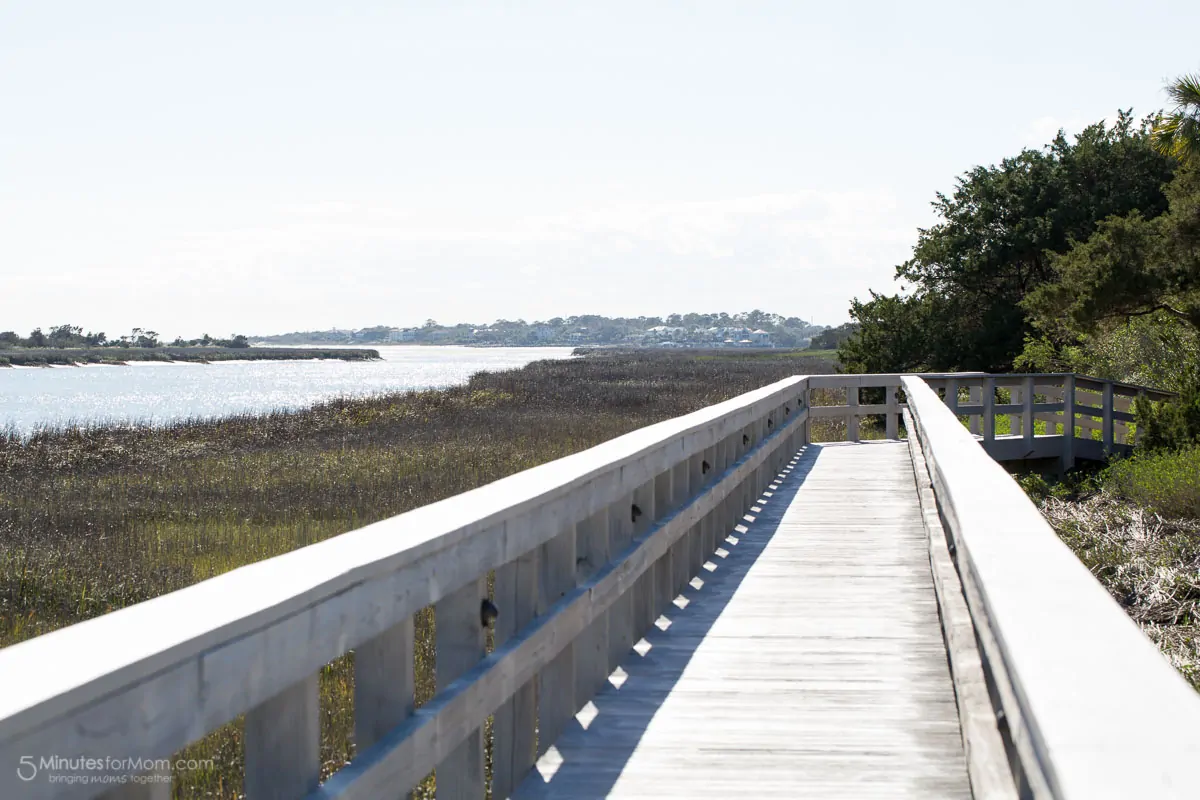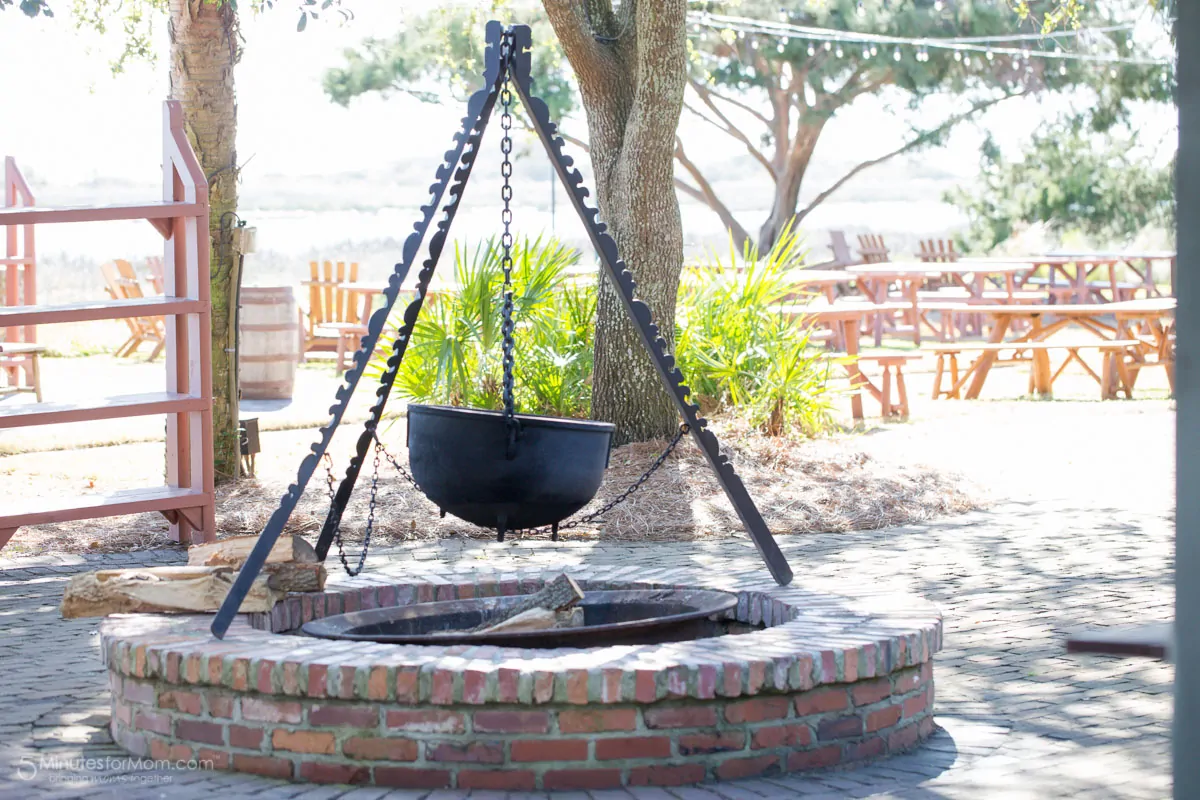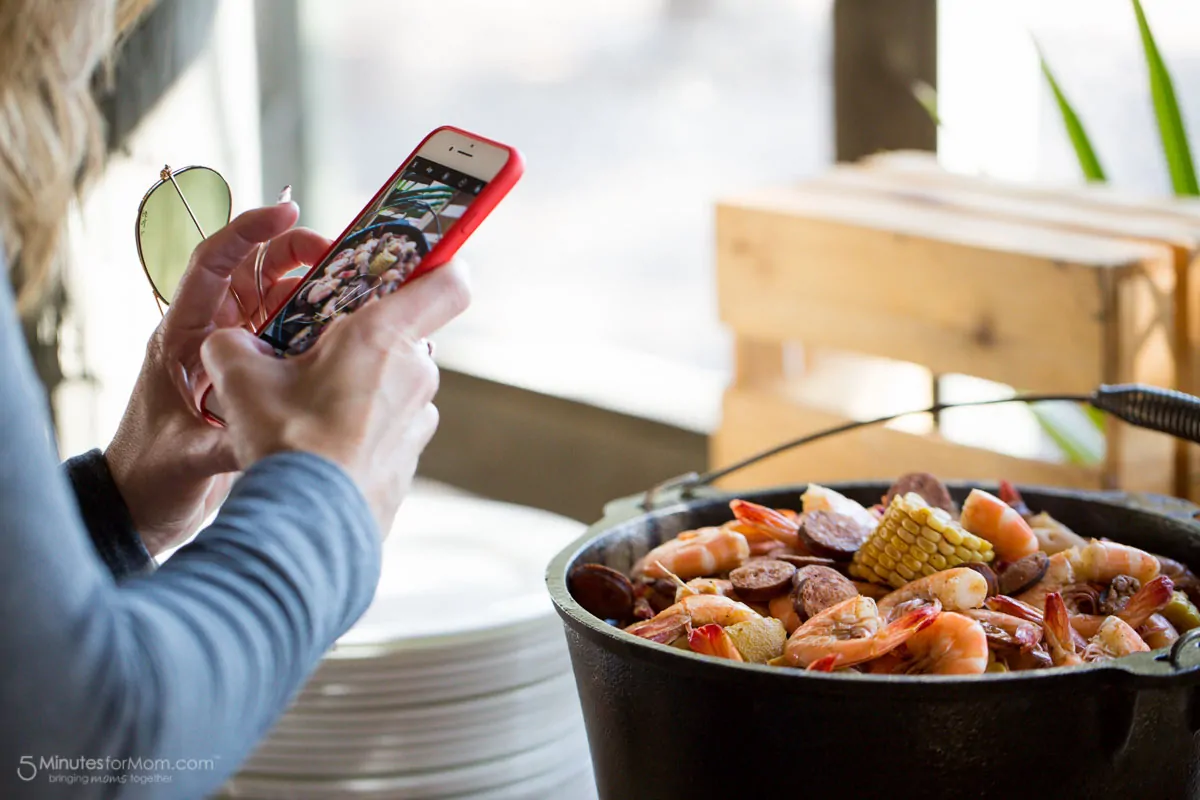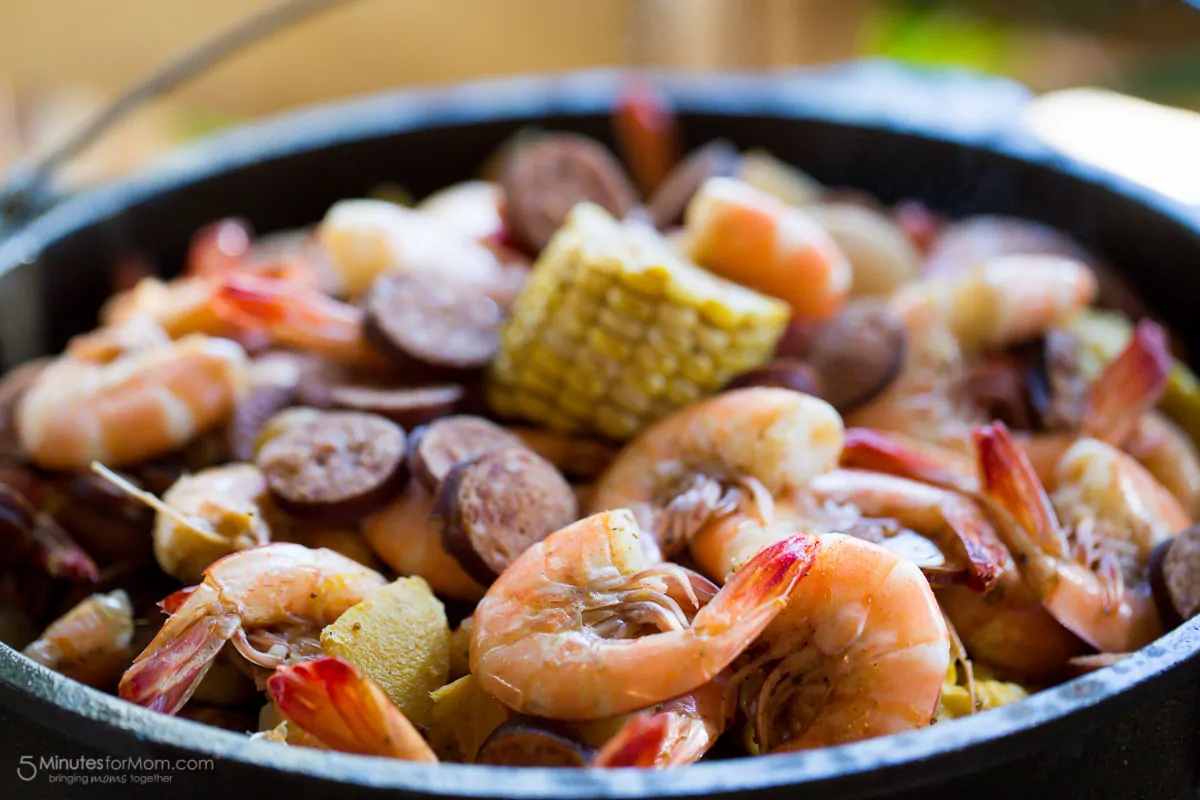 Next Up — the HGTV Dream Home 2017
The southern hospitality of everyone at Sea Island is wonderful. I wish I could stay here for weeks. But I am also looking forward to the main attraction — the HGTV Dream Home.
On our way back from lunch, Captain Rod stops our trolley at the historic Christ Church Episcopal where author Eugenia Price is buried, (I will be publishing a post on Christ Church soon,) and then takes us back to The Inn.
After a break to get changed for the evening, we board the trolley once again, this time heading to our ultimate destination.
As we pull up to the house, the sun is setting.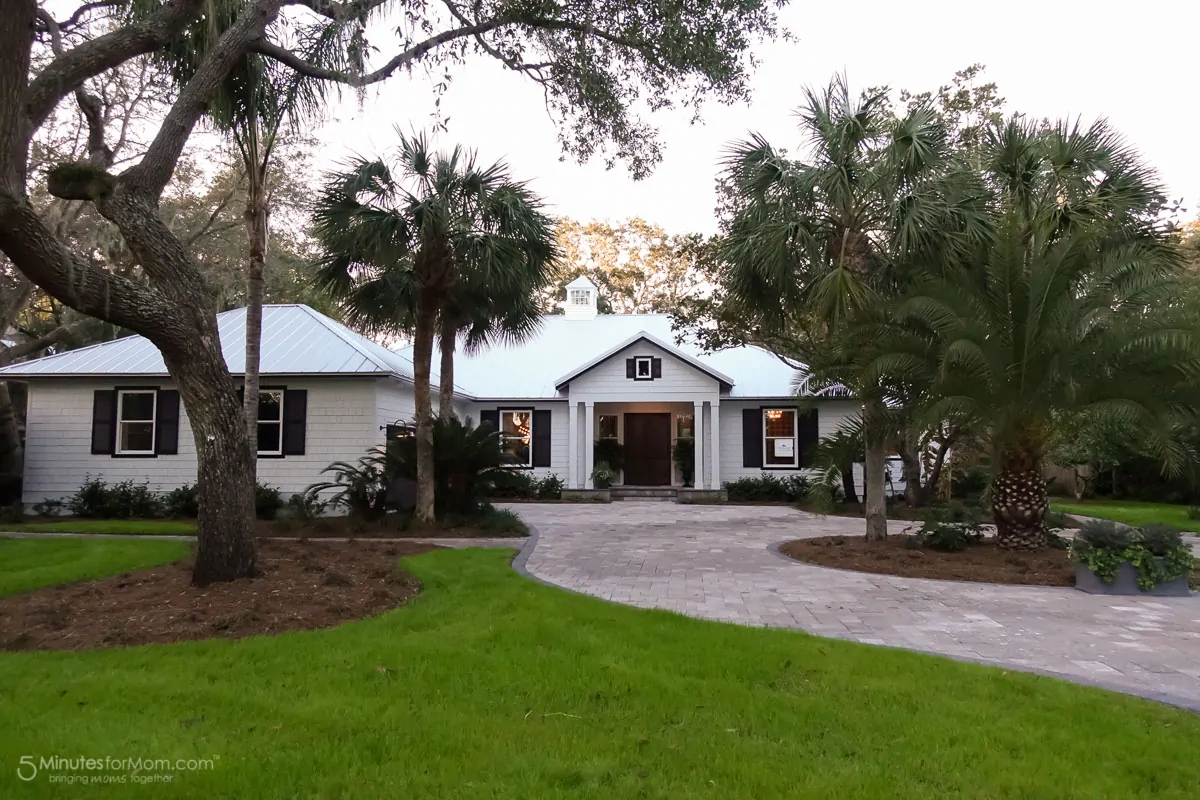 We all quickly snap some pictures before heading in for our first look inside…
Continued in my next post — Tour of the HGTV Dream Home 2017
BUT FIRST – HAVE YOU ENTERED FOR YOUR CHANCE TO WIN!?!
The HGTV Dream Home 2017 grand prize package is valued at more than $1.7 million. And if that isn't amazing enough — in addition to the residence and all its furnishings, the grand prize package also includes a new Honda Pilot and $250,000 cash prize provided by national mortgage lender Quicken Loans®.
Hurry and enter — the HGTV Dream Home Giveaway® 2017 runs through Friday, February 17, 2017. Eligible individuals can enter twice per day — once via HGTV.com and once via DIYNetwork.com.
No purchase necessary. Open to legal residents of the U.S., age 21 or older. Void where prohibited. Sweepstakes ends at 5 p.m. ET on 2/17/17. Odds of winning depend on number of entries received. For full official rules, visit HGTV.comHGTVDreamHome or send a self-addressed stamped envelope to: "HGTV Dream Home Giveaway"- RR, P.O. Box 52915, Knoxville, TN 37950. Main Sponsor: Scripps Networks, LLC d/b/a Home and Garden Television.
More HGTV Dream Home Blog Posts
For more HGTV Dream Home insider photos and stories, visit the other bloggers on the trip:
Sandy, Reluctant Entertainer
Chelsea, Someday I'll Learn
Anita, Dessert First
Miryam, Eat Good 4 Life
Kristin, Dine and Dish
Brenda, A Farmgirl's Dabbles
Dorothy, Crazy for Crust
Jessica, Womanista
Jeana, Surf and Sunshine
Also, make sure to follow:
HGTV designer Brian Patrick Flynn
HGTV ambassador Bri Emery of DesignLoveFest
And, of course, don't forget to follow HGTV on Twitter, Facebook and Instagram and follow along with #HGTVdreamhome
Pin it for Later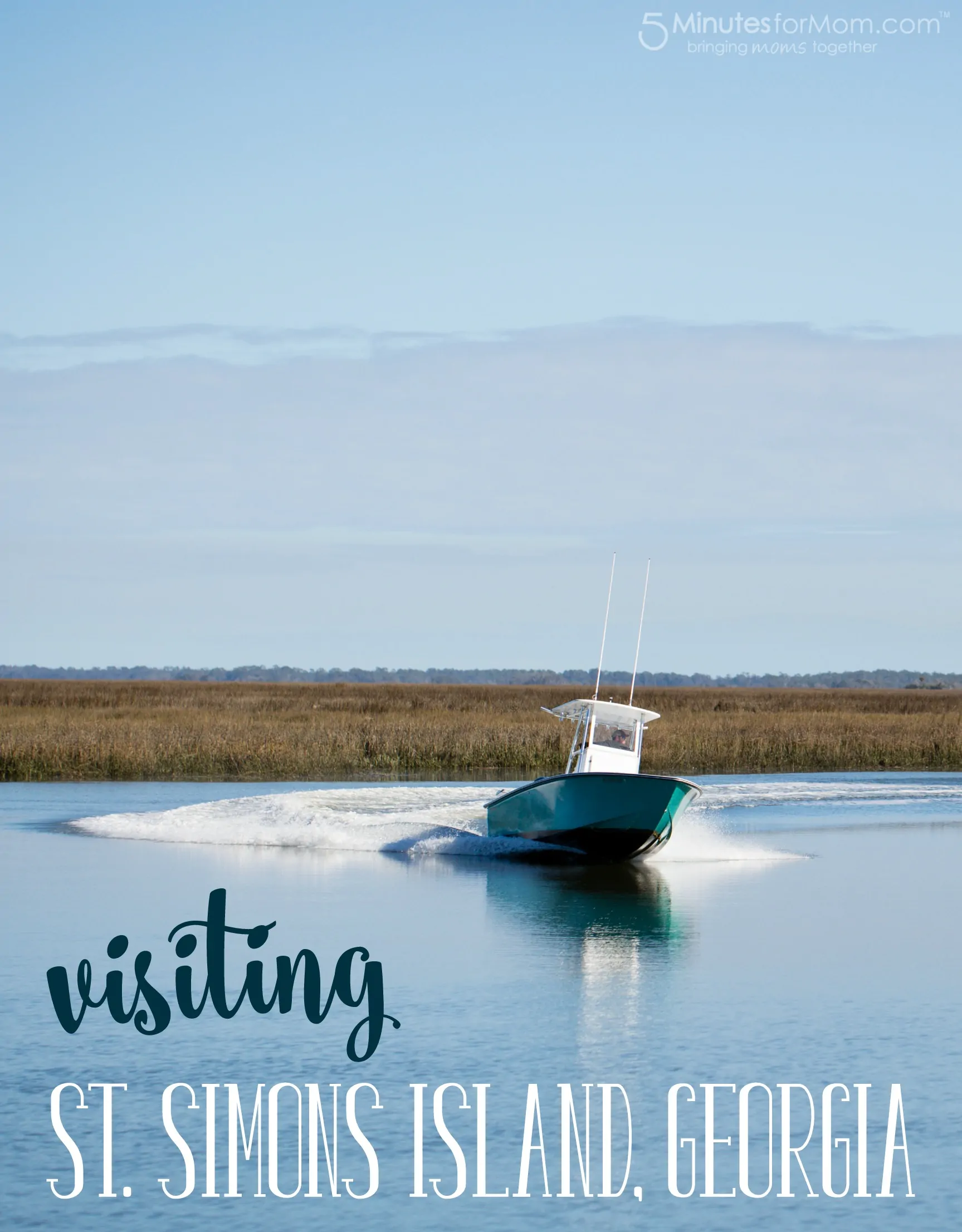 This post is sponsored by Scripps Networks, LLC. Travel and accommodations were paid for by Scripps Networks Interactive. All opinions are always 100% my own.
Written and photographed by Janice Croze, co-founder of 5 Minutes for Mom and owner of Janice Croze Photography
Talk with me: @5minutesformom and Facebook.com/5minutesformom
Pin with me at pinterest.com/5minutesformom