This post may contain affiliate links. Read my disclosure policy here.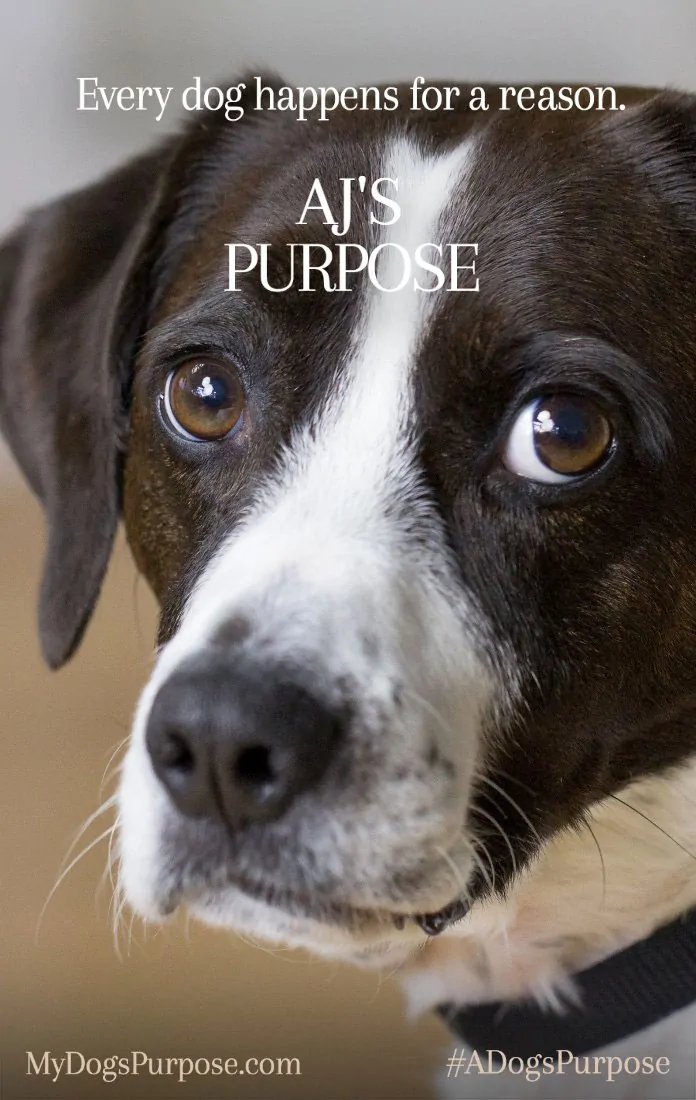 My son was seven, soon to be eight.
He was tall for his age, with blond hair, blue eyes, and a smile that took over a room.
His heart was sensitive, his need to be loved overwhelming. He had prayed for years that God would put a baby in my belly, and finally he had a little sister.
But life wasn't easy for my sweet baby boy. In fact, every day my heart ripped and tore fresh wounds for my struggling child.
With a cruel mix of "challenges," (as he called them,) each hour of his life was a roller coaster of extreme emotions and uncontrollable impulses.
His psychiatrist called him an enigma, with several diagnosis at play.
While he had some of the same issues as children with Autism Spectrum Disorder have, my son wasn't diagnosed with ASD. Instead he had a handful of diagnosis that attempted to describe his symptoms: ADHD, Anxiety/Mood Disorder, Opposition Defiance Disorder, and Sensory Processing Disorder.
In short, he hurt. He couldn't understand or manage his emotions and impulses. When he felt something, whether it was happiness or boredom or frustration, he felt it too intensely. He was on medication, but that seemed to make his emotional issues worse.
So he pushed boundaries, acted out, got in trouble – at school and at home. Every day, every hour, every minute it seemed.
The constant reprimands broke his little heart. He said to me, "Mommy, when I was young I thought the world was a good place and I would have a happy life. But then I just grew into a naughty little boy."
As his anxiety and depression increased, I became desperate to find some piece of relief I could give my boy.

"The ones we rescue, rescue us."
It was actually my psychiatrist who recommended I get him a dog.
I was telling her about how bad my son's anxiety was getting, and she suggested a pet therapy dog.
My son had always begged for a dog, but I had put it off until I was finished changing diapers. Life was busy enough with a toddler and a seven year old.
But the moment my doctor said it, I knew I needed to get my son a therapy dog.
So I went online.
And I quickly realized I could never afford a therapy dog, nor did I want to wait for months. I wanted relief for him right away.
So I started researching dog breeds, local breeders and animal shelters.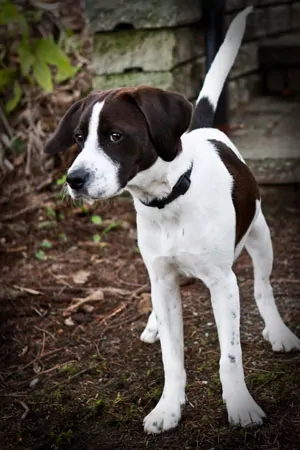 I talked to shelters and discussed my son and what kind of dog I should get for him.
And then one night I found him – my son's dog. Our new puppy.
The funny thing about AJ is, he isn't "what" he was supposed to be.
We found him at a scam shelter, with a woman who lied about his breed and background. He was terribly sick with parasites and it took months to get him healthy.
We have no idea where he really came from. Everything the woman told us was a lie.
But he was perfect — the rescue pup meant for us.
And the Years Go By…
My son just turned fifteen. AJ is now seven.
Life didn't get easier for my boy. He is still on medication and still struggles with his multiple diagnosis.
But AJ has brought my son, and each of us in our family, the extra doses of joy and unconditional love we all so desperately needed.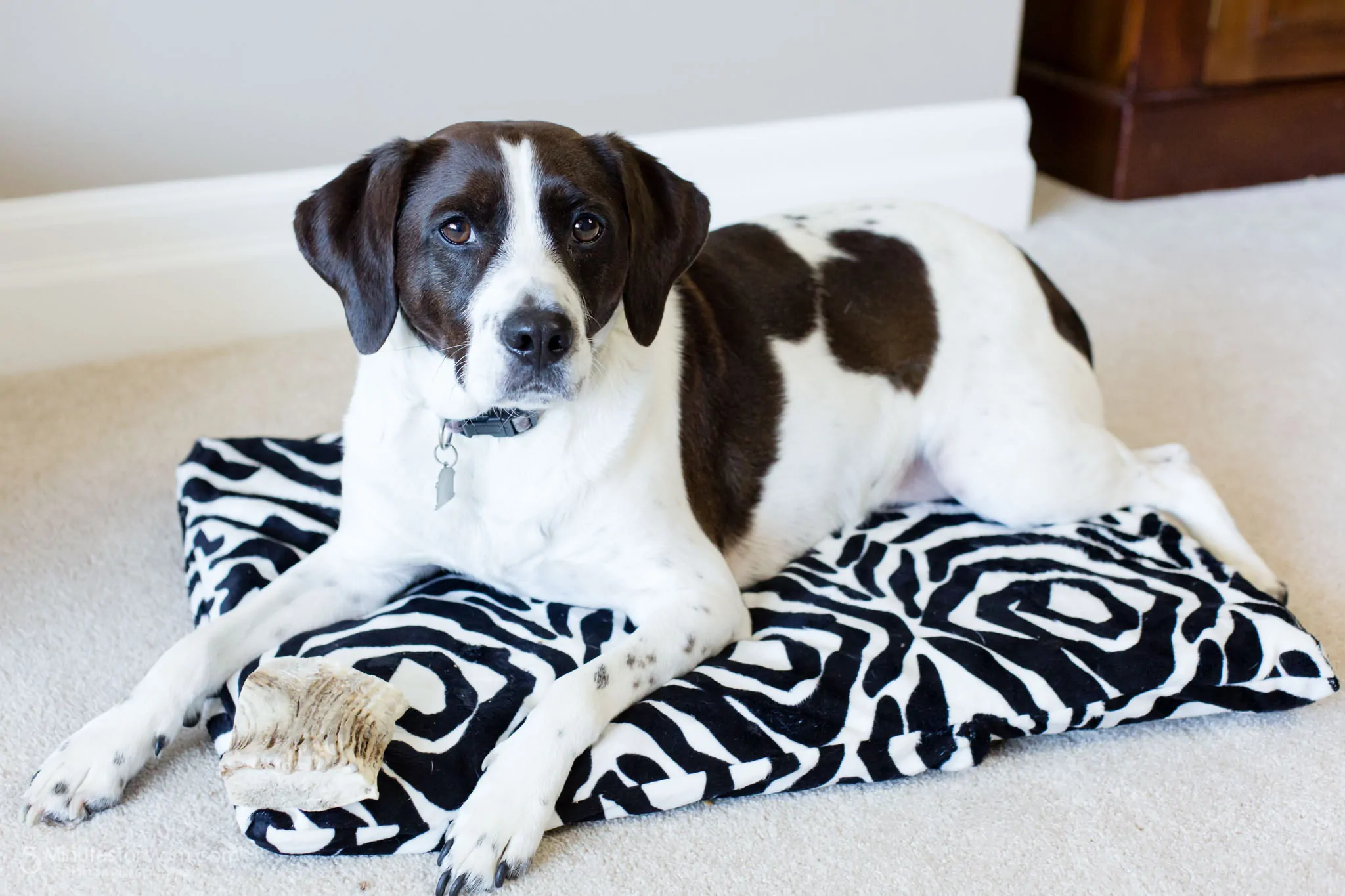 AJ brings happiness. He makes us laugh. He makes us stop and play or go for a walk.
And despite his ability to steal our food right off our plates or sneak behind us and grab scraps right from the food compost, he makes us calmer, more content people.
It was a strange fluke that I found our little "rescue" pup. We will never know how that woman got him or where he came from. But we don't care.
He was made for us. He heals each of us a bit more each day. We might have rescued him, but he truly is rescuing us.
Movies like this are made for families like ours…
Based on the beloved bestselling novel by W. Bruce Cameron, A Dog's Purpose, from director Lasse Hallström (The Cider House Rules, Dear John, The 100-Foot Journey), shares the soulful and surprising story of one devoted dog (voiced by Josh Gad) who finds the meaning of his own existence through the lives of the humans he teaches to laugh and love. The family film told from the dog's perspective also stars Dennis Quaid, Peggy Lipton, Britt Robertson, K.J. Apa, Juilet Rylance, Luke Kirby, John Ortiz and Pooch Hall.
As a parent, I am so grateful for films that appeal to both my kids and me. When we can enjoy a movie together, a story that entertains and speaks to each of us, it is a treat I treasure long after the popcorn has disappeared.
I can already tell that A Dog's Purpose will be one of those movies. I can't wait to watch it with my kids.
My Dog's Purpose Poster Generator
Does your dog deserve to be in the movies? You can have fun and recreate the #ADogsPurpose movie poster using your dog & share using #MyDogsPurpose. Your dog could even be featured in the film's campaign.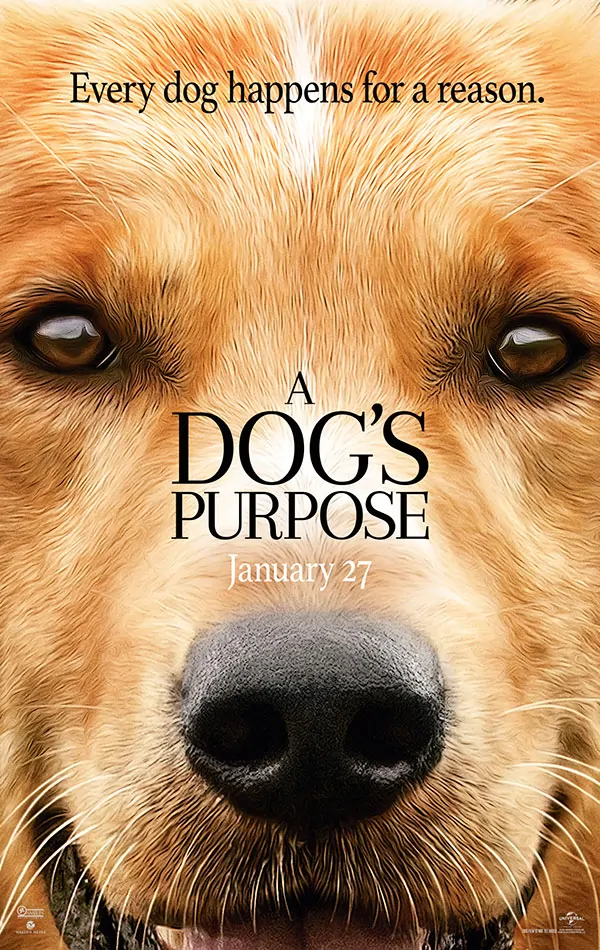 You can create yours now at My Dog's Purpose.
Also…
Dog lovers can upload their furry friend's picture to the film's mosaic and connect with pups looking for a forever home via Best Friends Animal Society!
A DOG'S PURPOSE – IN THEATERS JANUARY 27
Official Website | Facebook | Twitter | Instagram | #ADogsPurpose
This post is sponsored by Universal Pictures. Thanks for reading and supporting our site.
Written by Janice Croze, co-founder of 5 Minutes for Mom
Talk with me: @5minutesformom and Facebook.com/5minutesformom
Pin with me at pinterest.com/5minutesformom