This post may contain affiliate links. Read my disclosure policy here.
If you're looking for a quality, lightweight, aluminum bicycle for your child, you'll be thrilled to discover Islabikes. Starting with balance bikes for 2 year olds, you'll find the perfect size bike for every age and stage as your children grow and advance in their cycling skills.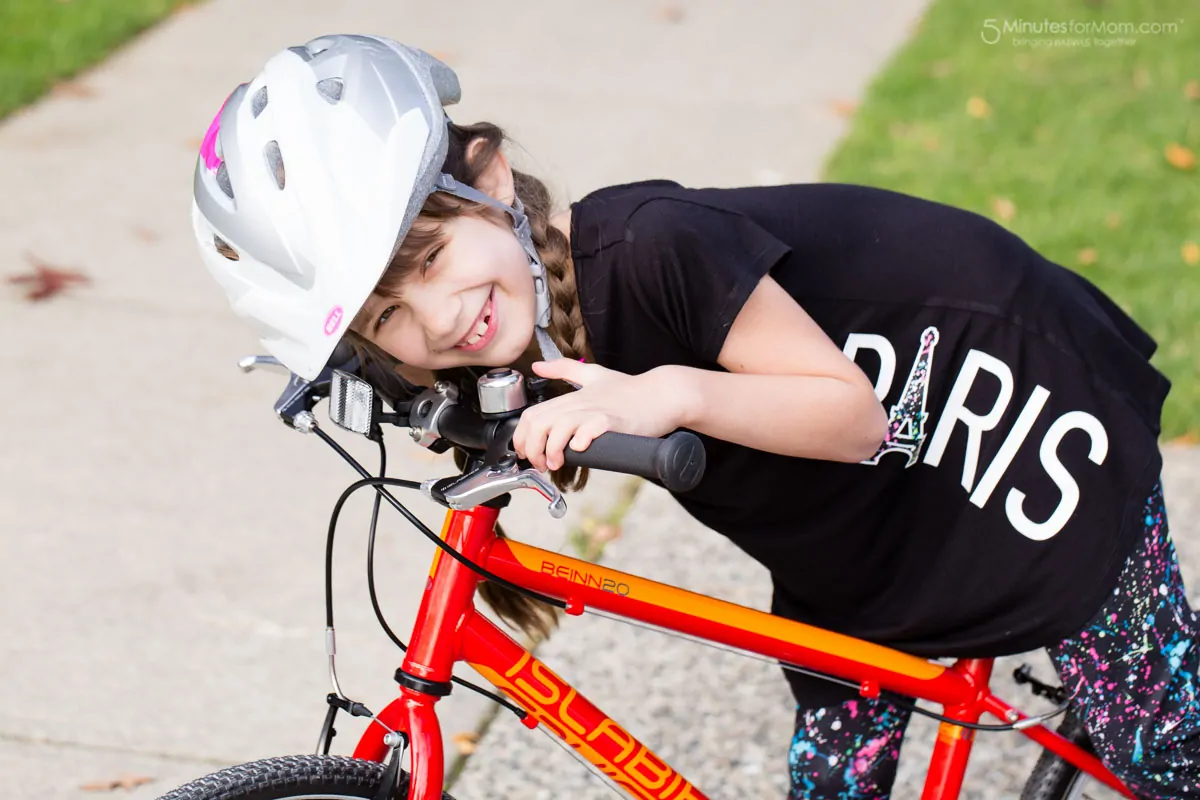 Have you ever noticed how heavy and clunky most children's bikes are? The focus on kids bikes seems to be how they look, not how they're built… but there is a lightweight alternative.
Sophia recently tested out a 20″ Islabike and loved it.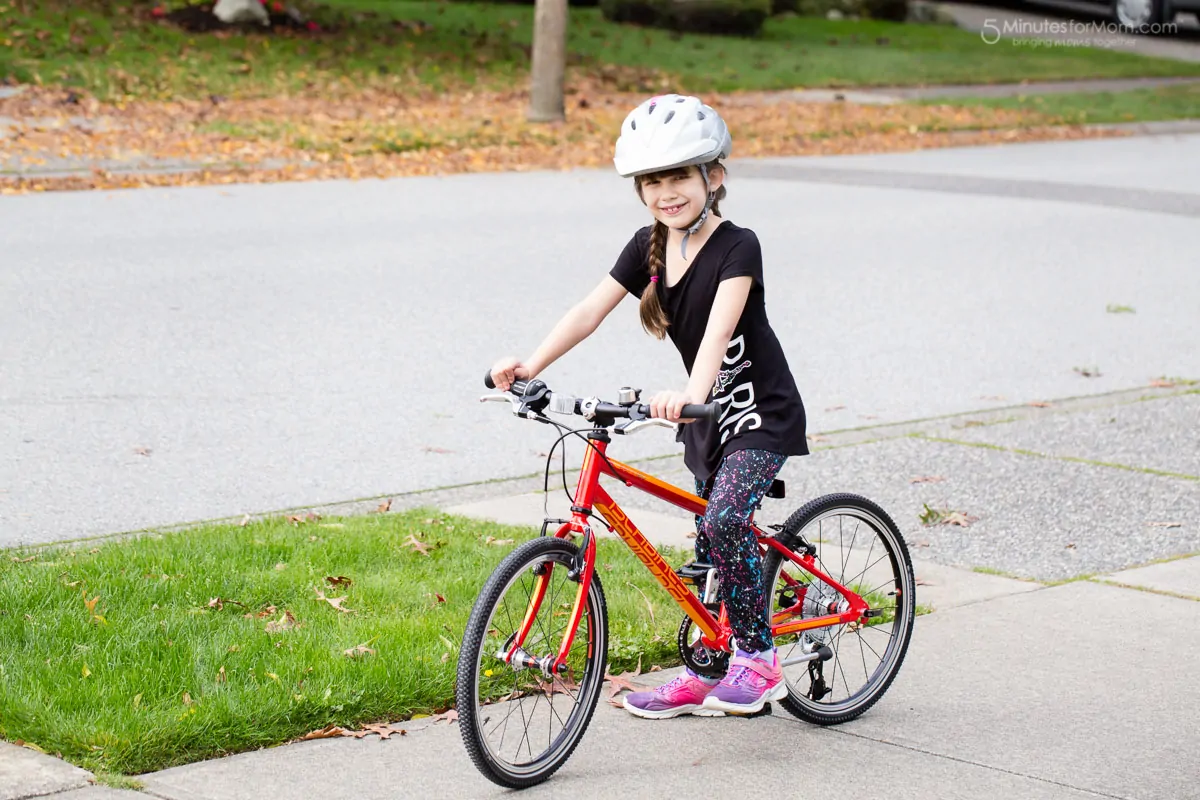 I couldn't believe how light the bike is and obviously well built.
Children spend so many hours riding their bikes, it is such a blessing for them to have a really well constructed bicycle that fits them just right.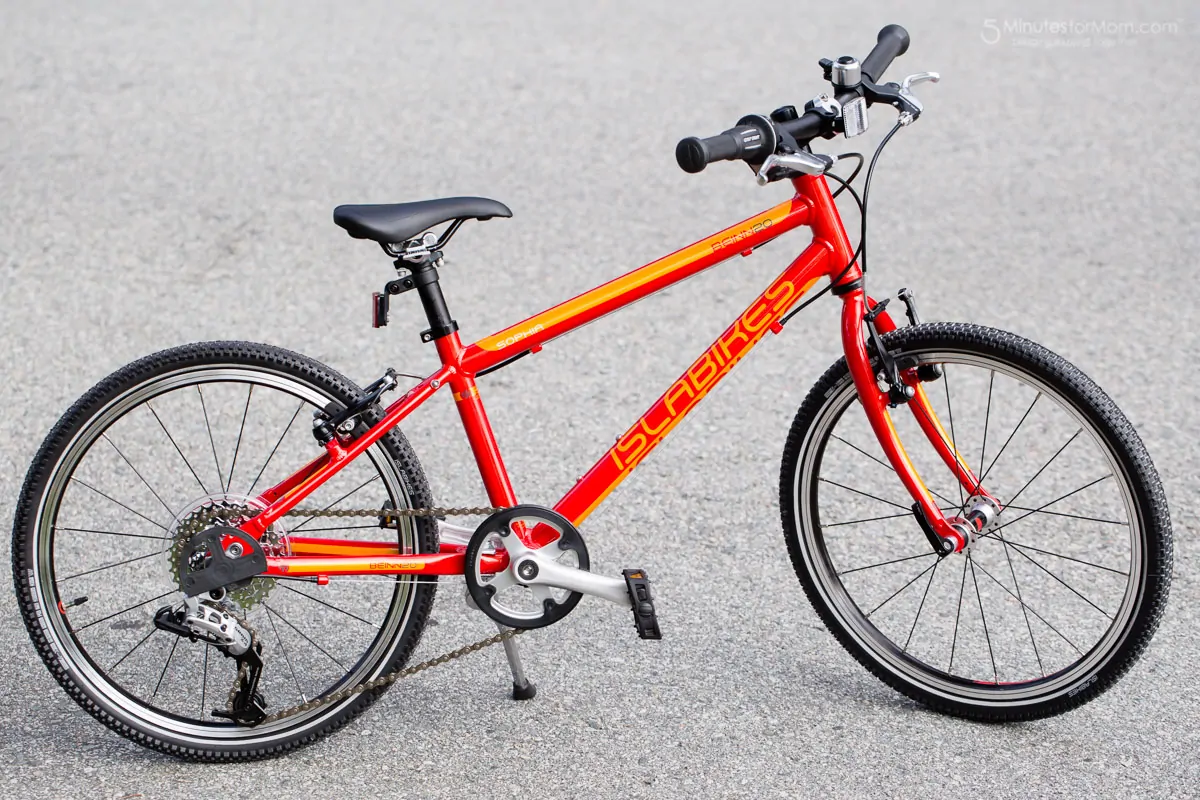 Sophia tested a Beinn 20″ Islabike.
This bike is designed for riders 5 years and older with a minimum inseam of 18.5 inches and height of 44 inches.
Sophia is small for her age. She just turned 9 years old, but is smaller than most kids her age. This 20″ bicycle fits her perfectly.
She loves how lightweight it is and easy to ride.
The only trouble is that her sister Julia and her cousin Olivia are desperately jealous!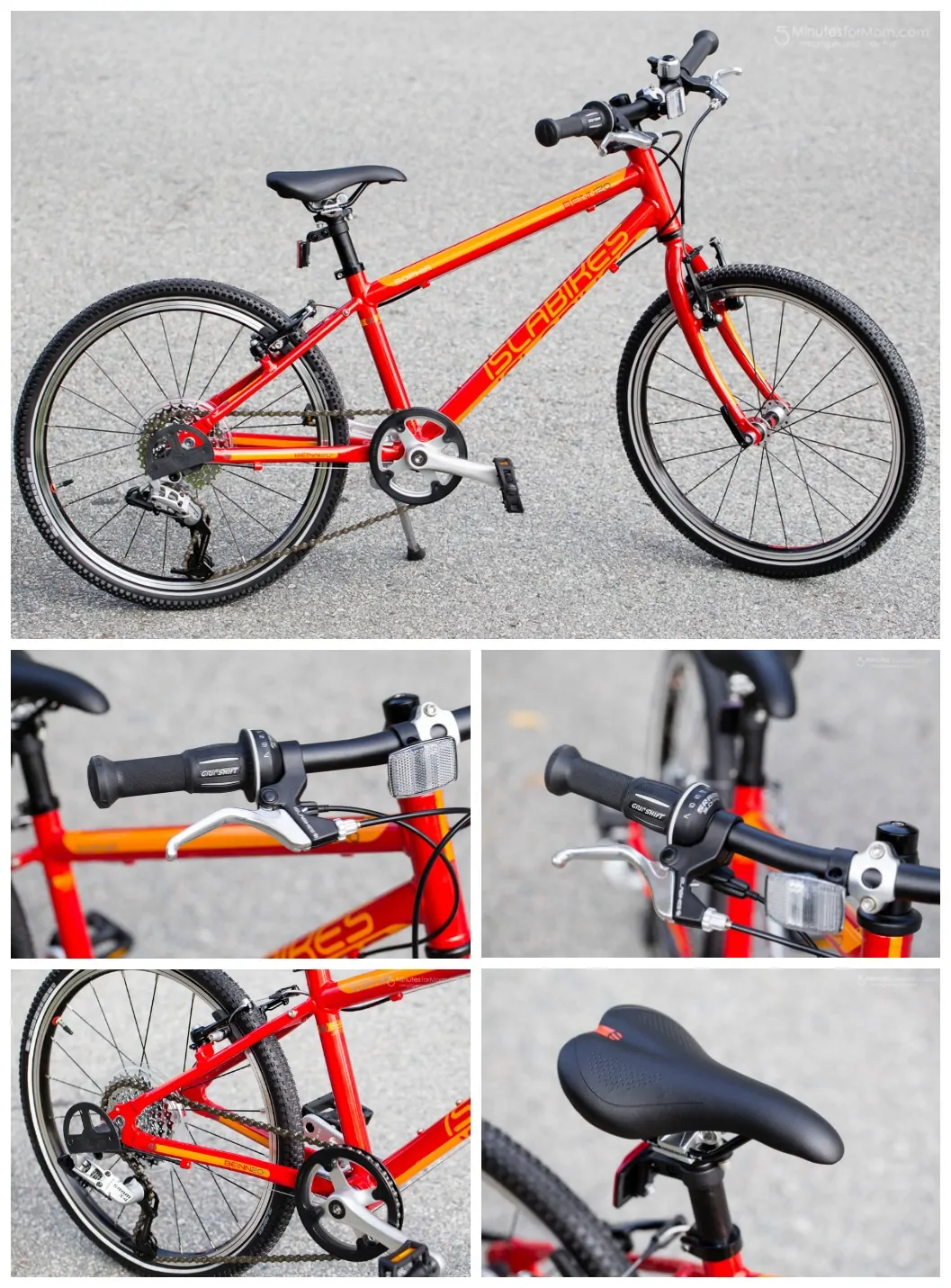 More about the Beinn 20″ Islabike…
Weight: 17 lbs, 10 oz (including pedals)
Lightweight 7005 T6 aluminum frame, proportional geometry
Chromoly forks
7-speed, wide-ratio Sram X4 gears with light action shifter
Short-reach aluminum brake levers with V-brakes give powerful, light action braking with small hands
Lightweight wheels with quick release hubs
Multi-surface, lightweight tires
Exclusive, child-specific component set
Each bike comes with a complimentary spare tube.
Another advantage of an Islabike is the high resale value. A great idea is when your first child is old enough for a bike, buy an Islabike and then pass it down to your younger children. Then when your last child is done with the bike, you can sell it at a good resell price. Islabikes has a buy-back program, and there's always demand for a pre-loved Islabike.
Islabikes offer children the best start in cycling, and actually have a reasonably low cost of ownership.
To choose the correct size Islabike for a safe and comfortable fit, see this size guide.
Why Choose an Islabike?
Each Islabike is highly adaptable. They are designed to suit family days out and riding to school, but with a change of tire they can quickly be adapted for longer tours, mountain biking, junior triathlons, and cyclo-cross. Accessories such as luggage racks, fenders, and bottle cages are installed at the time of purchase.
Isla pays incredible attention to the practical detailing, rideability, and durability of these bikes. Every Islabike incorporates age-specific frame design and proportionally downsized components, including brakes that can be confidently operated with small hands. The gearing, crank lengths, and components are all chosen to be perfect for the age range the bike has been made for.
While there are many technical reasons that Islabikes are top quality, your kids will love them because they look fantastic and feel awesome to ride.
Pin it for Later

Disclosure: Sophia received a sample bike to allow us to do this review.
Written by Susan Carraretto, co-founder of 5 Minutes for Mom
Talk with me: @5minutesformom and Facebook.com/5minutesformom
Pin with me at pinterest.com/5minutesformom