This post may contain affiliate links. Read my disclosure policy here.
Have you heard of this new way people are losing weight? It's not a pill or even a diet… it's a website that gets you to put your money where your mouth is… almost literally. LOL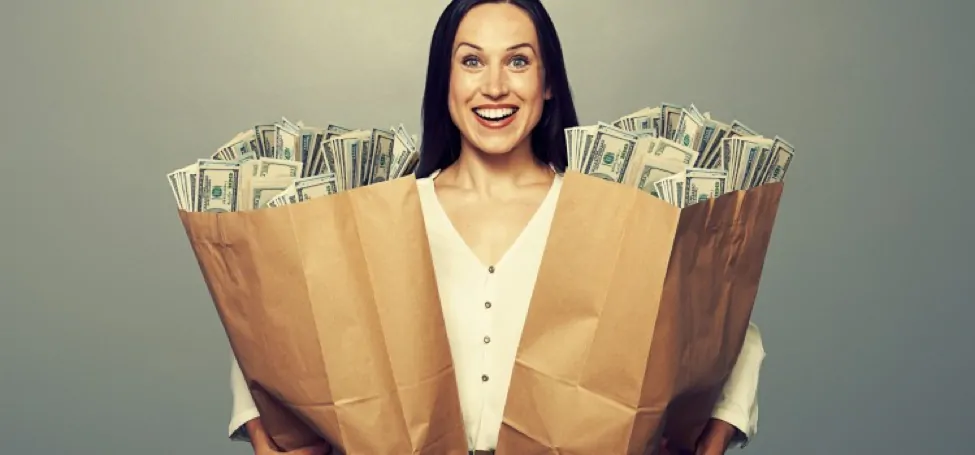 It took me a few minutes to wrap my head around the concept, so keep reading and it will all become clear. The website is called HealthyWage and I hadn't heard about it until they contacted us to ask us to share their site with you.
So I spent some time learning about how their program works and listening to a few personal stories from real moms who had used their site to lose weight. (All the women's stories and photos that I share in this post have been used with permission.)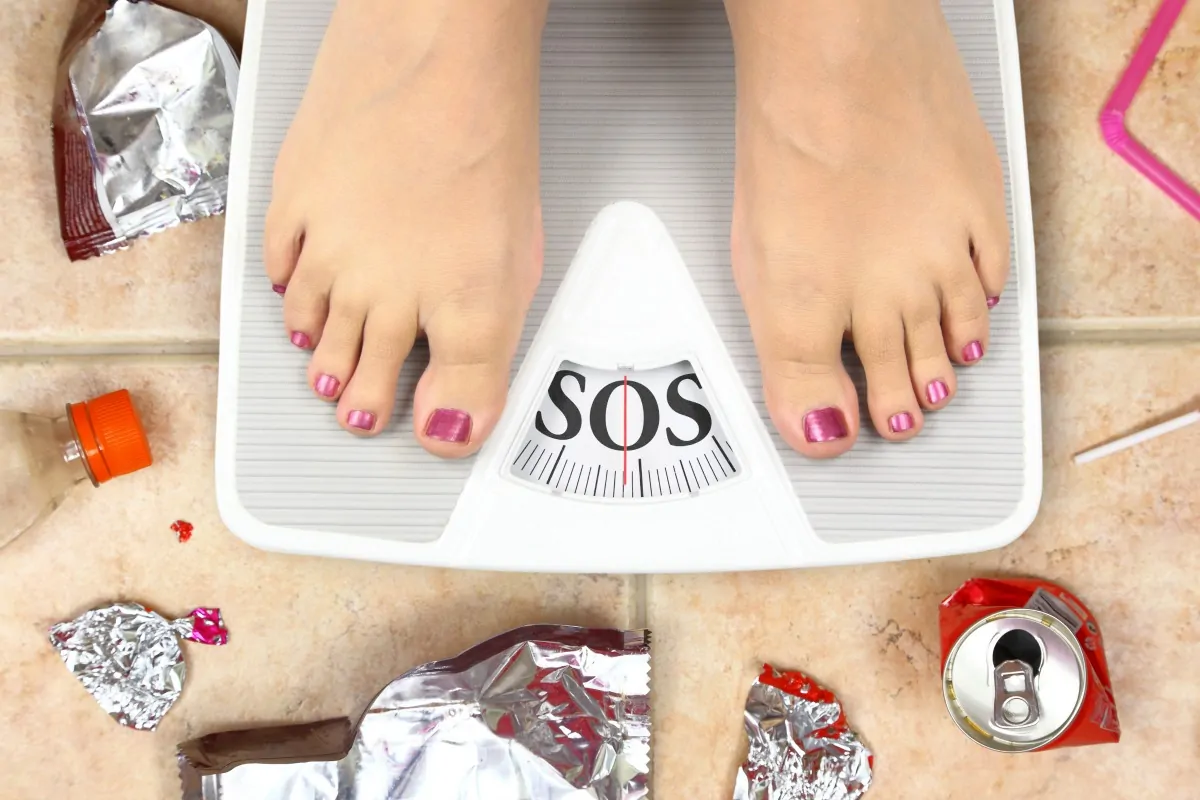 Michelle's Story
"I have more energy and it's easier for me to shop for clothes. I look better, I feel better and I sleep better!" exclaims Michelle (who prefers to not share her last name) about her recent weight loss success.
Before losing weight, "it was a little embarrassing at times, especially when I would look at pictures from before I had gotten bigger. I didn't even like to take pictures at all," she says.

Michelle had been overweight for years and was scared of getting heart disease and diabetes — health issues that have taken some of her loved ones away from her.
Michelle is also a single mom of three, and she was having trouble keeping up. She was becoming anxious about the ongoing struggle, and was worried that she could not endure another unsuccessful diet program.
Michelle's frustration and fear turned into a glimmer of hope when she saw an article on Facebook about how she could win a cash prize for losing weight.
She was very sceptical, but she knew that money could be the ultimate motivator in helping her achieve her weight loss goals. That's how she found HealthyWage.
Nine months later, Michelle shocked even herself by hitting her target weight. She had lost 68 pounds!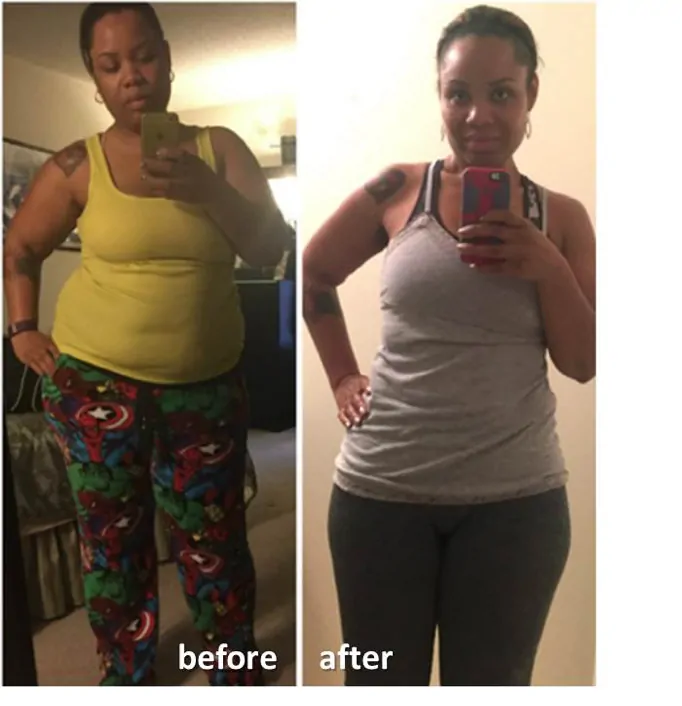 What was different this time around? Through HealthyWage, Michelle placed a bet on her own weight loss. She hit her goal and won her bet.
Michelle wagered $140 per month for nine months that she would lose 68 pounds. When she did her ending weigh-out to confirm her success, Michelle won $3,300.
Lose Weight and Get Paid – Seriously!
When I first heard about this, my thought was: it sounds too good to be true. But after researching the company and reading stories from people who won their HealthyWage bet as well as some stories from those who didn't, I see how it works.
Basically, you are literally betting on yourself and your ability to hit your weight loss goal.
So you can lose your bet and thus lose the amount you wagered, or you can lose the weight and hit your goal and earn a significant amount MORE than what you bet.
The reason this can work is that money is a major motivator. If you know your money is on the line, you're more likely to put away the ice cream and get on the treadmill.
HealthyWage, which was founded in 2009, has been vetted by most major American news organizations, including NPR earlier this year, the New York Times, Fox News, ABC's Nightline and Good Morning America, and three times by NBC's Today show.
As George Stephanopoulos explained on Good Morning America, HealthyWage makes money not only from people who lose their bet, but also from "insurance companies, HMOs, hospitals, even food companies looking for creative ways to fight obesity."
More stories of real women who did this…
Alisa bet herself she could lose 80 pounds in 12 months. She succeeded, meeting her goal weight in time, and won $1,400!
Teresa, another winner, discovered HealthyWage on her company's website. In need of a 'helping hand' to put an end to a lifelong battle with weight, Teresa lost 86 pounds in 12 months and earned $1,300!
For Jill Anderson, it wasn't just about losing weight — she wanted to be happy.
Like Michelle, Jill also found out about HealthyWage on Facebook. She bet $100 a month for 8 months that she would lose 45 pounds.
When that final weigh-in confirmed her success, Jill won $2,150 and put it towards purchasing a brand new wardrobe.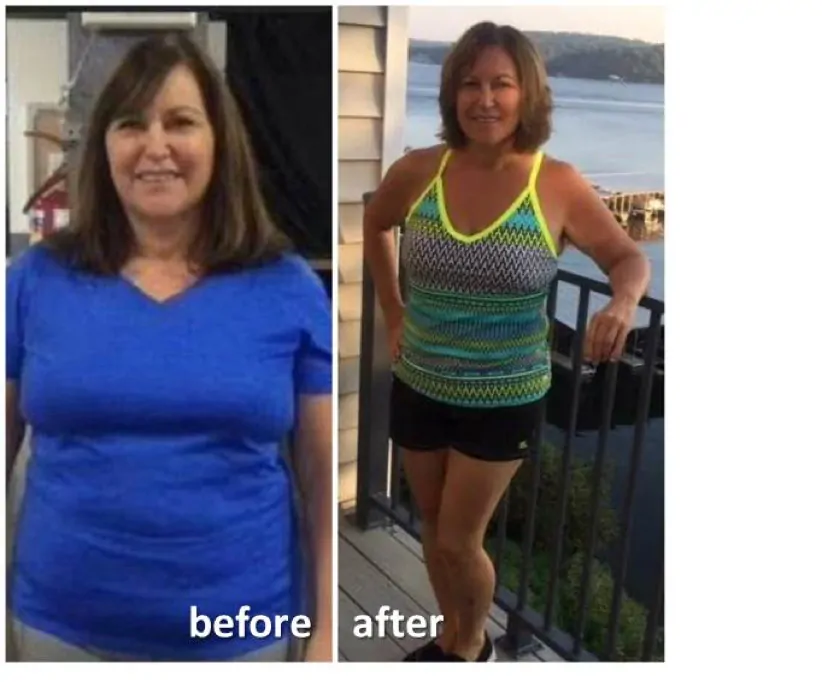 "The financial payout was definitely a huge incentive," explains Jill.
The way I see it, you are basically "betting" on your ability to follow through with your weight loss goal. Factors such as the amount of weight you set to lose, the length of time, and the money you bet affect the payout size you receive if you hit your goal.
So you want to accurately assess your ability and set a healthy goal in a reasonable time frame.
What Motivates You?
For Jill, money was a motivating factor but it was also about feeling good.
"I had very low self-worth," recalls Jill. "I had a doctor's appointment and talked about being depressed, and felt that was contributing to my weight gain."
"I was starting a new diet every Monday. The 'same old, same old' where I would maybe make it a day or two before I fell back into my old patterns." While her weight was increasing, Jill's self-confidence was decreasing.
This time around, Jill skipped the fad diets and went for a different kind of motivation: money.
"I have a vacation coming up next month where I'll be wearing form-fitting dresses and cute swimsuits along with my grown daughters," she explains.
Michelle was also motivated by money but for different reasons — she wanted to buy her family a home.
Knowing that she could win over $3,000 if she met her goal weight of 68 pounds within 10 months helped keep Michelle on track. With her winnings, she would be able to make a down payment on a house.
Describing her experience during her bet, Michelle explains, "It was very motivating to see that there are other people in the same boat and when I saw them achieve their goals and earn prizes, it was really inspirational."
As for winning, Michelle explains, "It was really a double win for me because the weight loss is one aspect but I also did the math and it was a 160% return on the money I put up!"
As Michelle and Jill both discovered, it's important to remember that HealthyWage isn't a diet program nor a weight loss regimen. While you'll benefit from being part of the community where you can read tips and exchange recipes with fellow participants, the company's main purpose is facilitating your bet.
It's personalized to you. You're in control of how much you want to bet, how much weight you want to lose, and the length of time you want your challenge to be.
You place the bet and HealthyWage will pay you if you meet your goal.
Here's How It Works
If you want to get paid to lose weight, here's how to get started:
Start at the HealthyWage Prize Calculator, where you'll enter how much weight you want to lose (10-150 pounds, minimum 10% of your starting weight), how long you'll take (six to 18 months) and how much you want to bet ($20-$150/month). Based on that information, the calculator will determine your prize amount, up to $10,000.

You can play with the calculator until you get the prize and goal just right, and you'll know your prize amount before officially placing your bet.

 Sign up and lay down your bet. You agree to pay the monthly amount for the duration of the challenge.

 Achieve your weight-loss goal, and win your prize! You'll start and end your challenge with a video-recorded weigh-in to demonstrate your weight loss.

Throughout the challenge, you'll also log weekly weigh-ins, but not on video. These help ensure you're losing the weight in a healthy way, not through extreme measures.

 If you don't hit your goal, your money goes to support HealthyWage, including prizes for others who achieve their goals.
Ready to get started? Enter your information in the HealthyWage Prize Calculator to find out how much you can win!
Your Turn
Have you had success losing weight in the past? What helped you achieve your weight-loss goals?
Are you wishing you could lose weight now? What do you think is holding you back?
Pin it for Later


Sponsorship Disclosure: Thanks to HealthyWage for working with us to bring you this information.
Written by Susan Carraretto, co-founder of 5 Minutes for Mom
Talk with me: @5minutesformom and Facebook.com/5minutesformom
Pin with me at pinterest.com/5minutesformom