This post may contain affiliate links. Read my disclosure policy here.
Most of us who live in Vancouver, British Columbia, Canada will fiercely argue that it is one of the best places to live in the world. I was born in Vancouver and I've lived in Greater Vancouver my entire life. I love this city and the surrounding suburbs.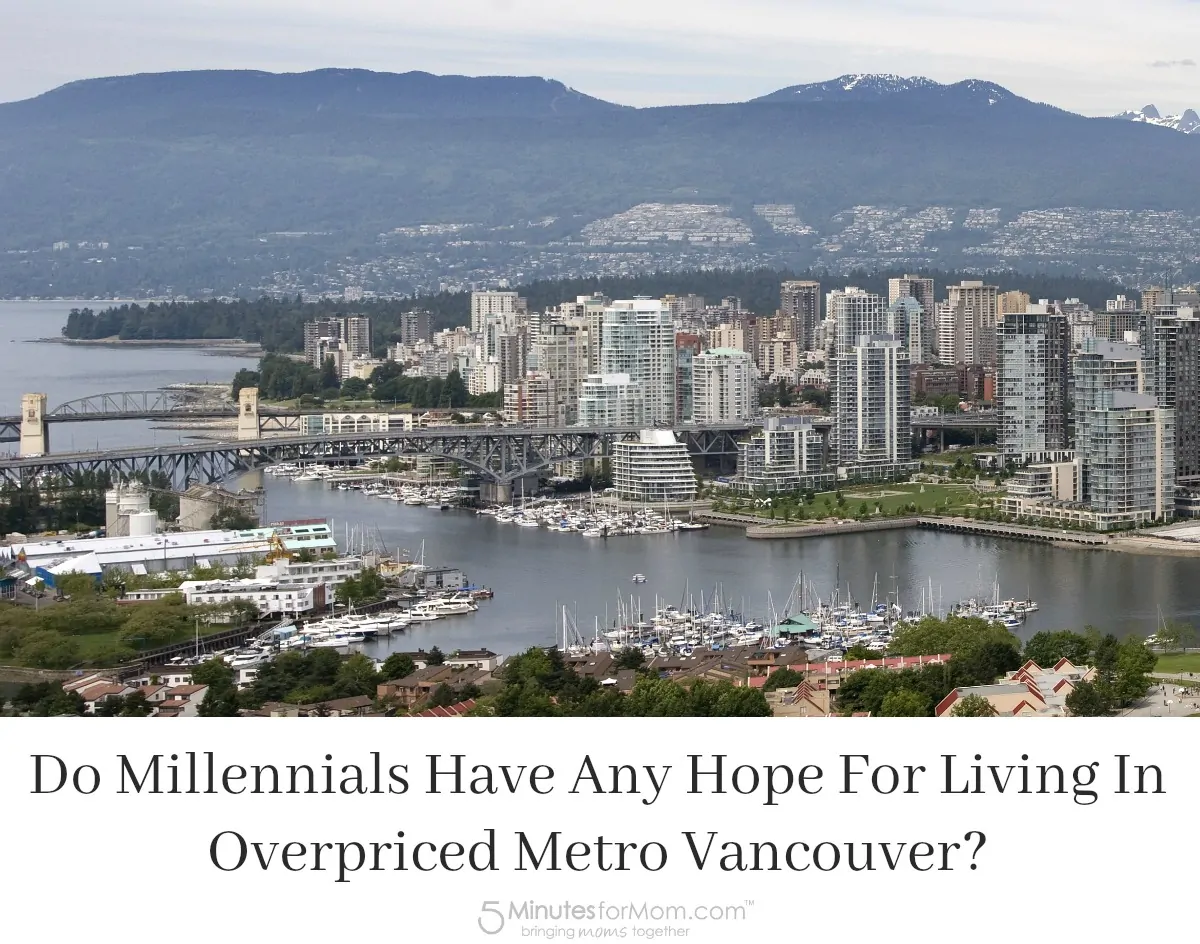 But it has become over-the-top, ridiculously expensive. And it's not just the downtown core… the cost of living in these suburbs is absurd too.
The housing prices are out. of. control.
My townhouse in South Surrey cost far too much a decade ago and it's gone up from there. And I could never afford a home in downtown Vancouver.
So what are millennials doing? Are they giving up hope and moving away?
Sadly, many are. News stories over the last few years have been warning of this important demographic fleeing Vancouver for more reasonably priced cities.
But fortunately, not everyone is giving up hope. Some are trying to find ways to lower living costs and make smart money choices.
A fabulous supporter and resource for Vancouver millennials is the values-based financial co-operative Vancity. They have created the Vancity Good Money blog to help readers with anything related to affordability, financial literacy, and money matters.

There is no easy answer to the rising cost of living in Vancouver. But this tech-savvy generation is looking forward and making smart decisions like using local car co-ops, reducing waste, and budgeting in new ways.
What About You?
We've all got a lot in common…
Are you a young mom with a family trying to make ends meet in Vancouver?
Or are you a recent graduate burdened with student loan?
Have you got a great job downtown but you're still struggling to buy a house?
Or perhaps are you like me and a little older than the "millennial" crowd, but money is tight?
Whatever the details of our situations, we're all trying to battle Vancouver's high cost of living, so that we can enjoy life in this beautiful city.
So don't give up hope.
Check out the Vancity Good Money blog…
You'll love the inspiration and resources about living here on the West Coast. You'll find tips on saving money, eating affordably, managing debt, finding the best co-ops, and much more.
Hop over now and get inspired to make good money choices that help you stay living in beautiful Vancouver.
Disclosure: This post is sponsored by Vancity. Thank you for reading and sharing.
Written by Susan Carraretto, co-founder of 5 Minutes for Mom
Talk with me: @5minutesformom and Facebook.com/5minutesformom
Pin with me at pinterest.com/5minutesformom
Pin it for Later