This post may contain affiliate links. Read my disclosure policy here.
Are you pregnant or planning to have a baby in the near future? Try these helpful tips to prepare for your baby while staying on a tight budget.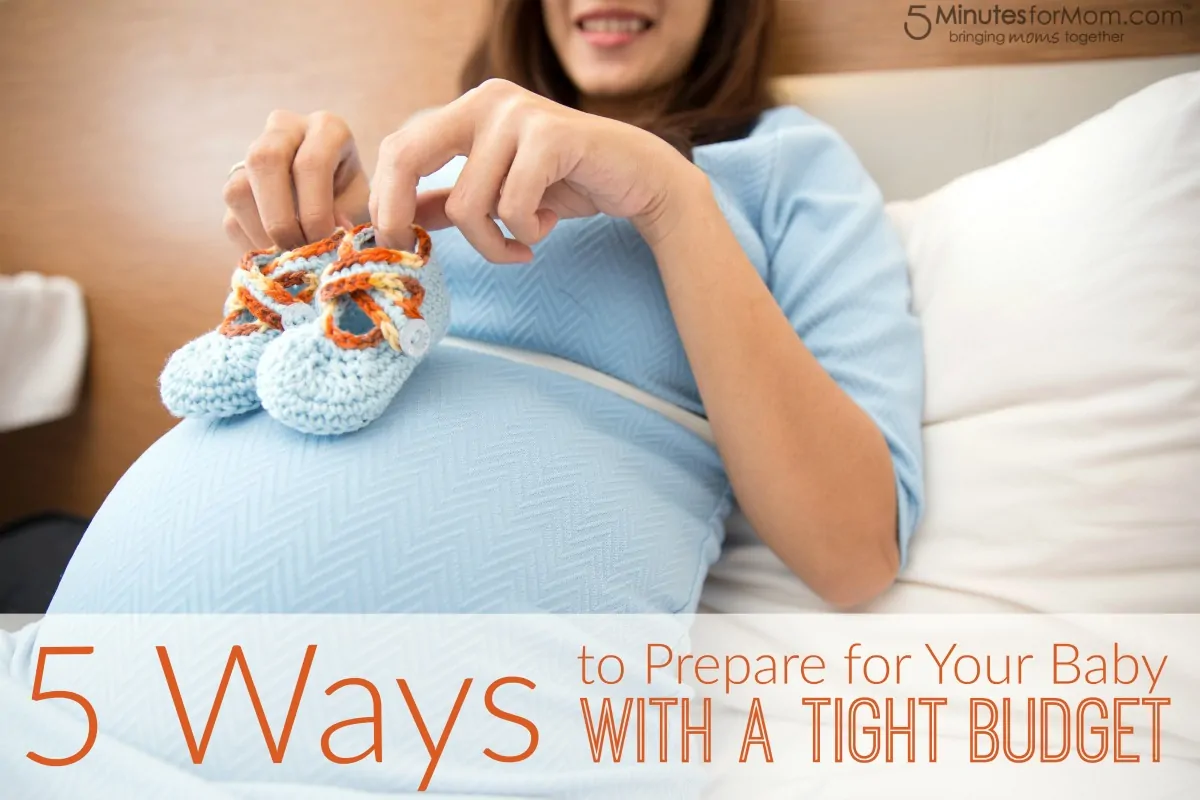 Fasten your seatbelts, future mom and dads. You're in for a crazy ride! Having a baby is an exciting and overwhelming time wrapped into one. If you're not well prepared, it could also end up being a stressful time. Moms and dads have to get ready emotionally, physically, mentally, spiritually, and not to mention financially too.
Unfortunately, money can be super stressful when you're expecting a new baby. When you're shopping for a lot of things like a nursery, baby clothes, baby bottles, etc., if you're not careful, you could be spending way more than you should.
Having a baby can be expensive, but there are many ways to save. You might be super lucky and get all that you need from a baby shower, but that's a long shot.
Once you know what you actually need and not what you think you need, you can avoid overspending. Here are my tips to help you prepare for a baby with a tight budget.

1. Use what you already have
You will need a place for your baby. A place where he or she can sleep, where you can change his or her diapers, and a place for his or her things. As much as we'd like to have the perfect nursery, some things are not all that necessary.
In Finland, babies sleep in boxes and are healthy and happy.
Or if you're co-sleeping, you may not need to buy a crib.
Instead of buying a changing table, you can set a towel on the bed. You can also use a dresser that's not too high or the furniture you already have and turn it into the changing table that you need. You don't have to spend a single cent when you can use something you already have for the same purpose.
Spend some time decluttering your house to simplify your daily cleaning routines and get a good idea of what items you have that may serve multiple uses. Our friend Marissa has some great ideas for how to organize your home before your baby arrives.
2. Cloth for multi-purposes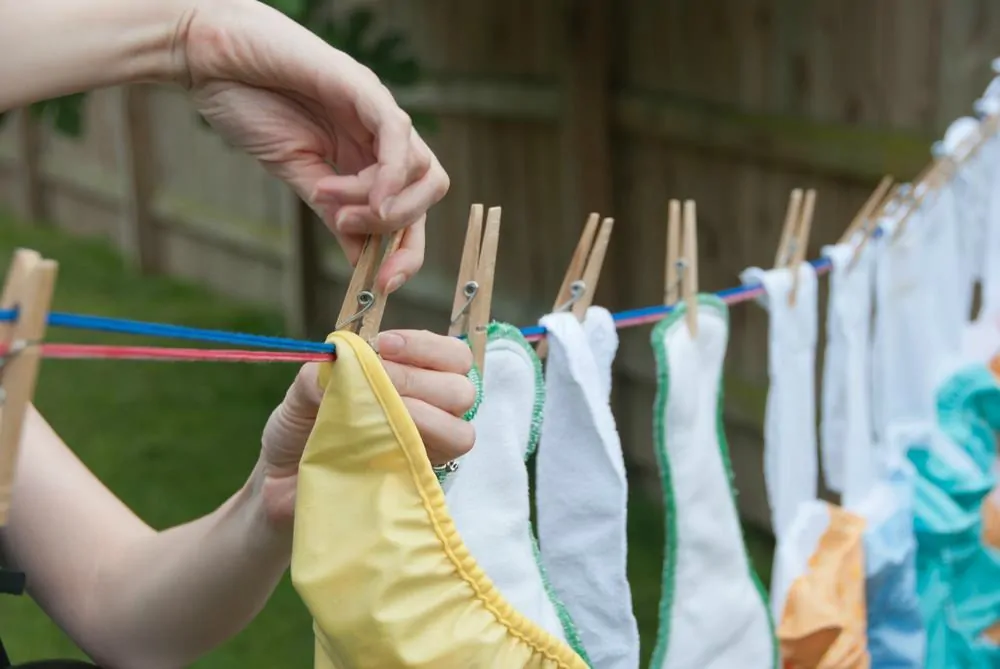 Give cloth a chance. Not only do cloth diapers save you tons of money, but they're great for your baby too. Plus, you don't have to feel guilty about adding up to the landfills. Reusable diapers for babies also come in cute colors and designs, so really, it's also a fashion investment.
Diapers aren't the only way to use cloth. Wipes can be too! It's a sensible and cost-effective alternative to disposable wipes. Just throw them in together with the cloth diapers until you're ready for laundry day.
3. Take it easy on the shopping
You will get so excited about baby things and often you will be tempted to buy them! But don't let the cuteness lure you into unnecessary expense.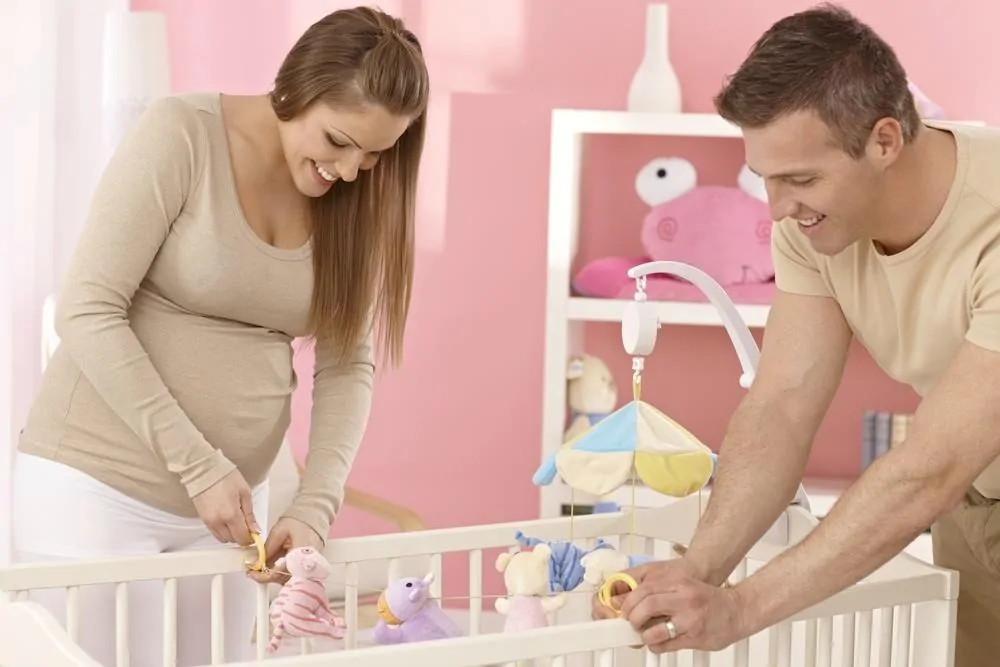 Baby clothes

When shopping for baby clothes, don't look too far ahead of time. Newborns grow fast in a short period so they'll outgrow things quickly. A sale might be tempting, but then it also might be a waste. For instance, you might buy winter clothes early from a sale. But when the season comes to use it, it might be too small or too large.

If it's on the larger side, your baby has one year until the next winter. Just hope it'll fit then. Otherwise, the purchase, even if it was from a sale, was pointless.

And if you do buy clothes for future seasons, don't put them in a bag in the back of your closet. On a few occasions, I discovered a bag of "next size up" clothes after it was too late. Babies grow so fast and our memories fade so quickly.

On special occasions, you'll want them to dress them up. Your baby girl would look so adorable in a princess outfit, or your boy in a cute animal onesie. But how often will they actually wear it?

Choose to buy second hand instead of brand new. There are lots of good quality used items online or in second-hand shops. Again, Facebook Marketplace is your friend! Get into a local Facebook Marketplace Group as well, so that you discover deals in walking distance.

You don't have to feel robbed for something they will rarely use. The previous owner probably rarely used it too, making it almost as good as new.

For parents who are planning to have more kids, consider buying clothes that are in neutral shades and colors that go well for both sexes. Hand-me-downs are a great way to cut down some costs.

Also, try to buy outfits and mix and match like the garanimals. They are super cute and crazy affordable. Enjoy the time when your kids are too young to ask for "name brands". The teenage years will come before you know it.

Baby Bottles

There is an endless list of baby bottles to choose from: glass, plastic, printed, plain, curved, straight, etc. But seriously, there's no need to fuss about it.

As long as it's BPA free, then it's fine. From birth to at least 6 months, you are hopefully able to breastfeed. I loved how easy it was to breastfeed and the time I saved by not having to wash bottles.

Even when you begin formula milk, there's no need to buy so many bottles. Just wash them after using and you're ready for the next feeding.

Toys and Pillows
These things are not bad, but it could be unnecessary. Stuffed animals are cute but too many of them might be a hazard for the baby. The same goes for decorative pillows.

You won't want a pillow in the baby's crib anyway.

Equipment for Less

The most expensive baby stuff are the bigger things like a car seat, stroller, crib, etc. Fortunately, there's a lot of families out there that have outgrown their own belonging, making it the cheaper alternative than brand new.

Facebook Marketplace is a gold mine!

And you can feel good knowing that you're helping out another family and making a smart choice for the environment. They more we all reuse, the less goes into landfills.

You can find good quality car seats, strollers or cribs at garage sales, second-hand shops and online. Just but make sure you check them first.

For strollers, do a test drive and see if it's easy to steer. Pre-loved items save you a couple of hundreds of dollars.
4. Breastfeed if and when you can
You don't have to spend on baby food or milk for at least six months. Breast milk is the best for babies and it's honestly the way to go. Why buy formula when breast milk is free?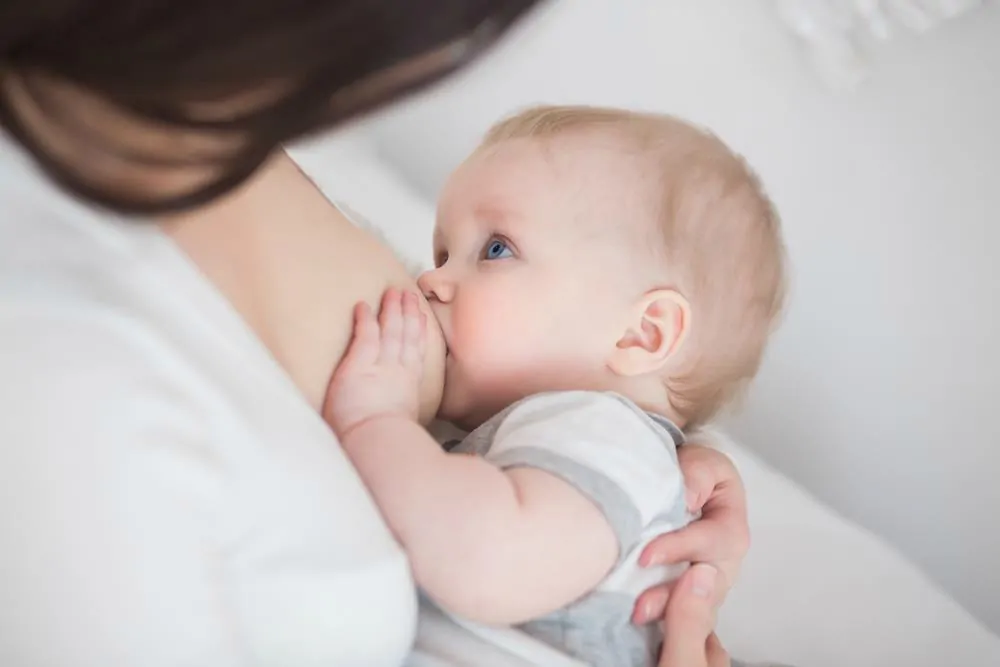 If you're unavailable to breastfeed your baby, you can still give milk by pumping. You can invest in a good pump and store the milk until it's time to feed again. That way, the baby still gets the nutrients from breast milk even when you're unavailable to breastfeed. It's still way better than formula milk.
5. Associate yourself with experienced moms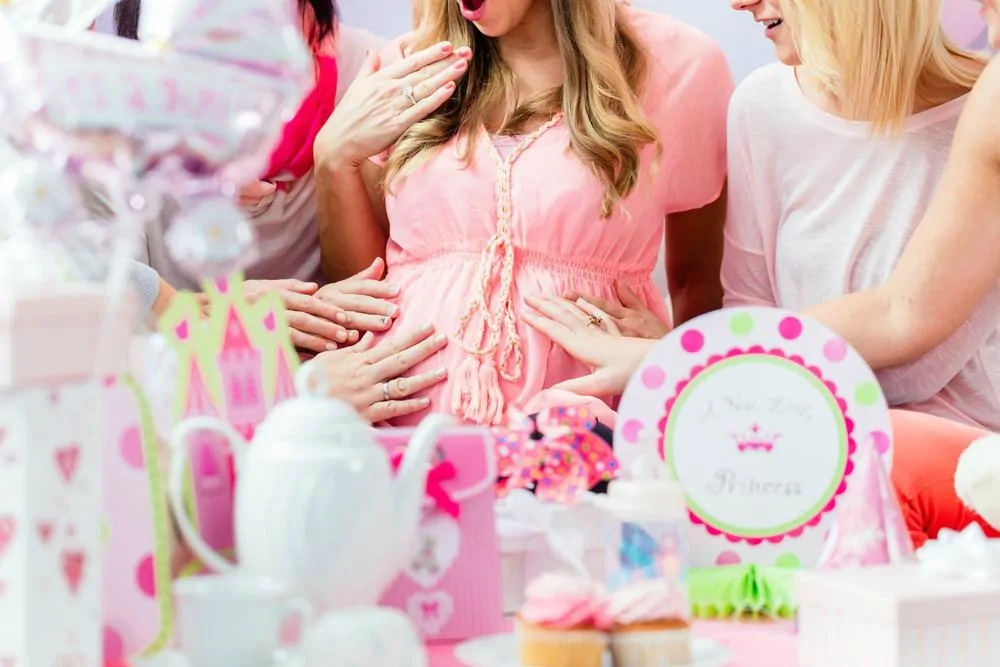 My final tip to help you prepare for a baby with a budget? Meet other moms – especially those who have experience. I'm sure that your mother, a friend or relative would be willing to help you.
Invite them to go shopping with your for the baby things. Their experience will save you bucks on unnecessary purchases. Learn from them even after your baby is born.
Ask questions, share your concerns and listen to what they have to say. It's always better to ask than to be sorry later on.
Pin It For Later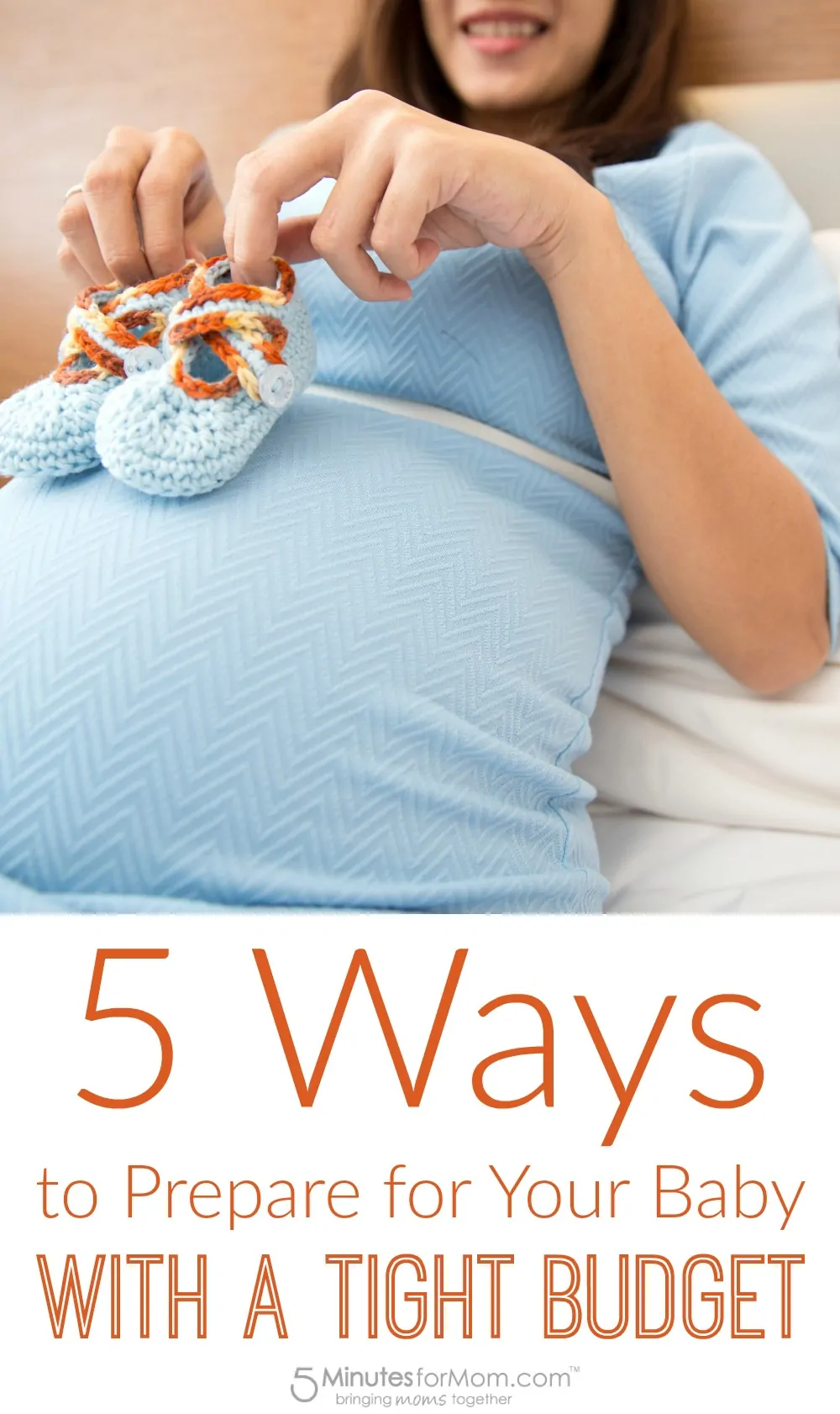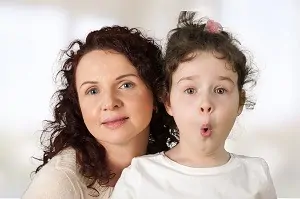 Written by Sarah Morgan, chief editor at WellBeingKid.com.
Like most moms, Sarah is a striving parent living in an imperfect world. She gets her equal share of sleepless nights, messy diaper changes, temper tantrums and sloppy kisses. Though she always feels like she's still lacking, she wants to give to her child the best that life can bring. Join her on her quest to be a better parent while living a healthier and fuller life at WellBeingKid.com.