This post may contain affiliate links. Read my disclosure policy here.
Tonya here… Let's talk back-to-school shopping today, and I'm going to share a few simple tips for sprucing up your kids back to school supplies. Plus, I'm sharing a great discount with you on all your back-to-school basics. Thank you to OfficeSupply.com for sponsoring this post. All opinions are my own.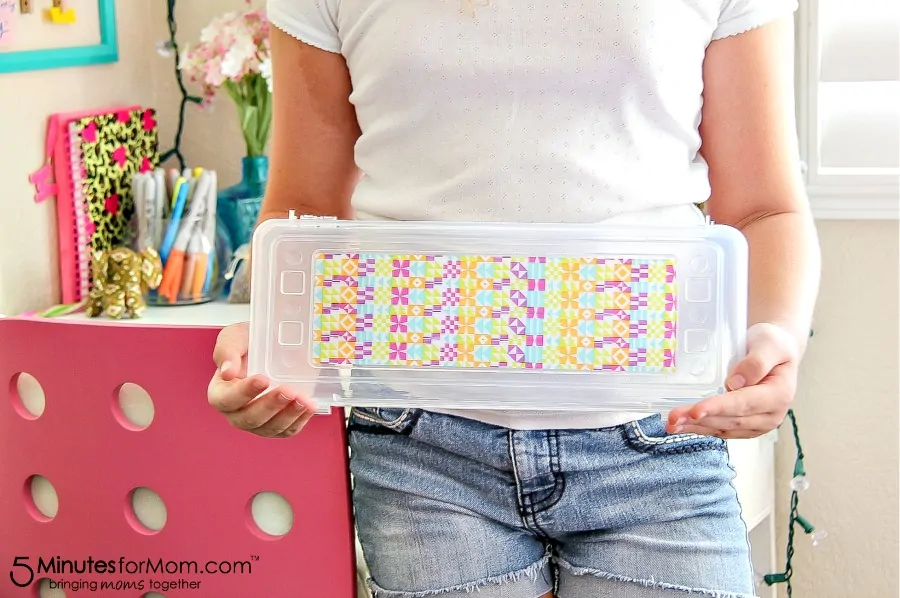 My kids are heading back to school this coming week. It seems like summer vacation just flew by. On the first day of school they are generally given their classroom supplies list with everything they need for the remainder of the school year, but there are always staple items that we know ahead of time that will be required every year to start the school year off right, such as pencils, notebooks, a binder, pencil box, and of course tissues. So I always make sure that they have those items ready to go on the first day of school.
Of course, Marisol, who is currently right into decorating everything with decorative tape, couldn't possibly go to school with a plain container to hold her pencils and other classroom supplies; hers must be decorated so it stands out and reflects her style.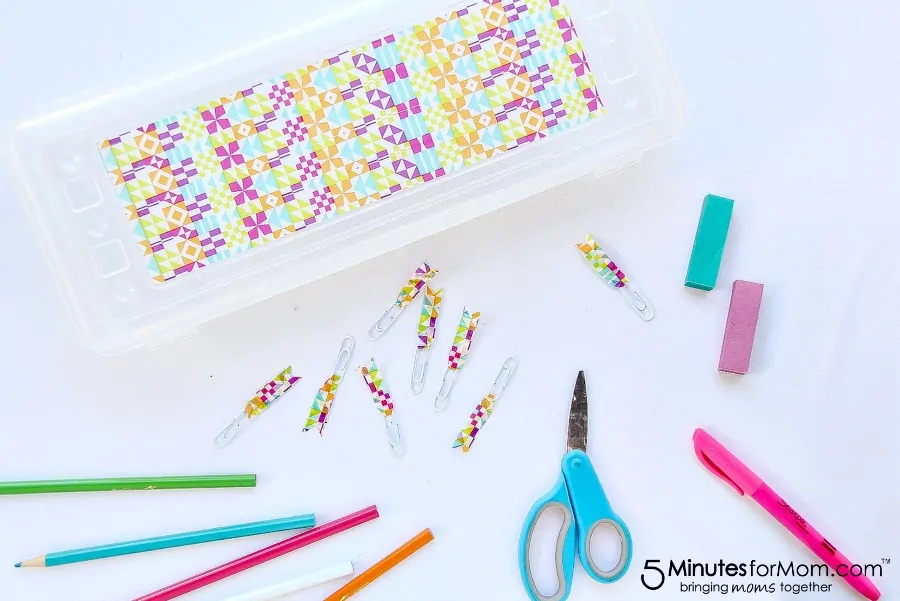 All you need to make these fun classroom supplies is: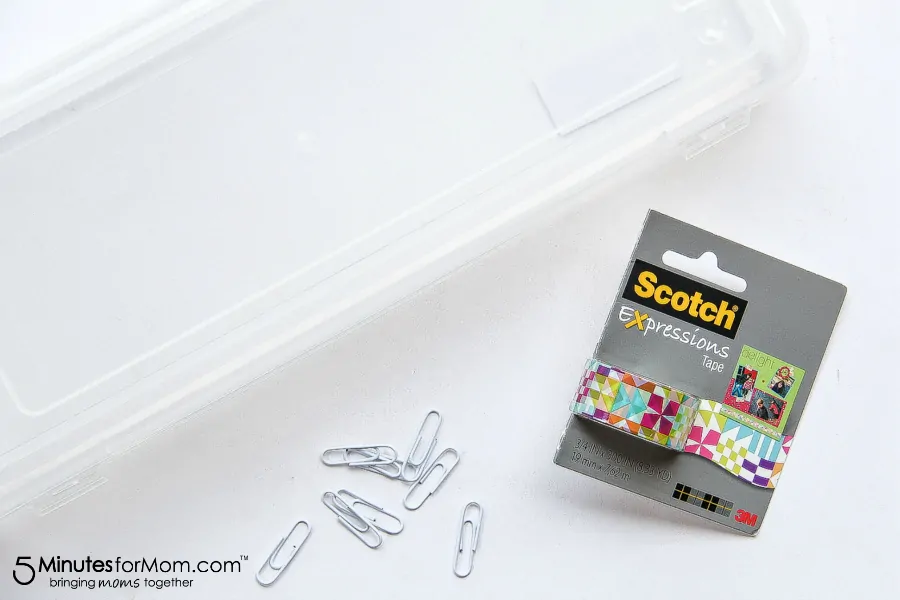 Simple cut strips of tape to decorate the pencil box.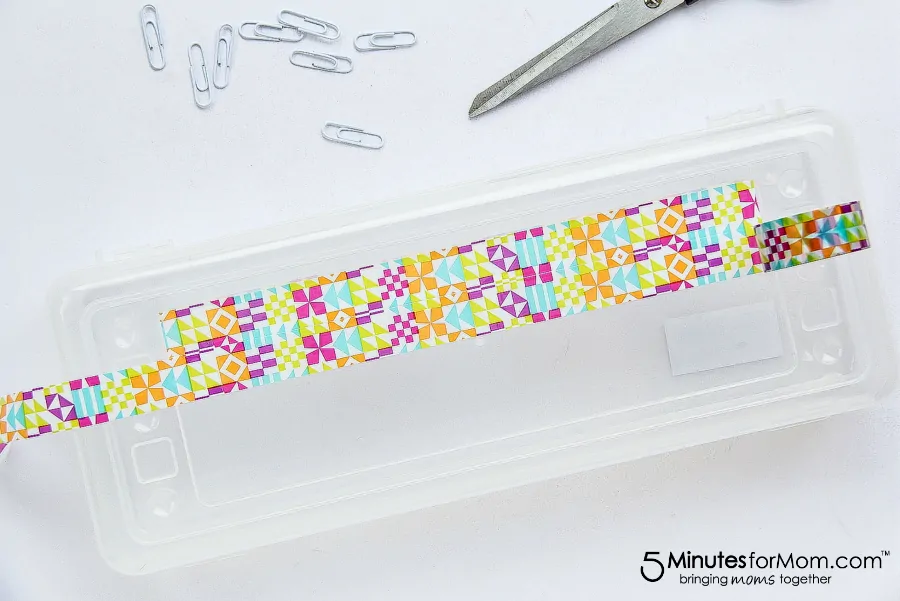 Here's a great tip though, if you have a patterned tape like we did match the pattern, but don't throw out those leftover pieces that you trim off, use them to make these cute paperclips that kids can use as page markers when doing assignments, to keep their place in workbooks, and for reading at the library.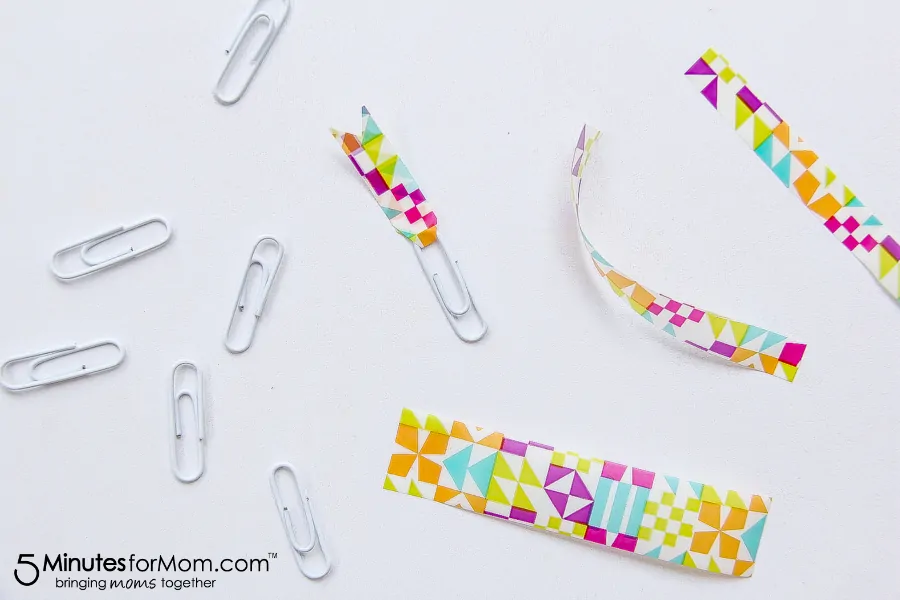 With any leftover tape go crazy matching all of their back-to-school supplies.
line a ruler with tape
wrap tape around the ends of pencils
decorate plain notebooks and planners

OfficeSupply.com are a nationally known e-commerce business that sells a wide range of home and office supplies, including school supplies.
Pin for Later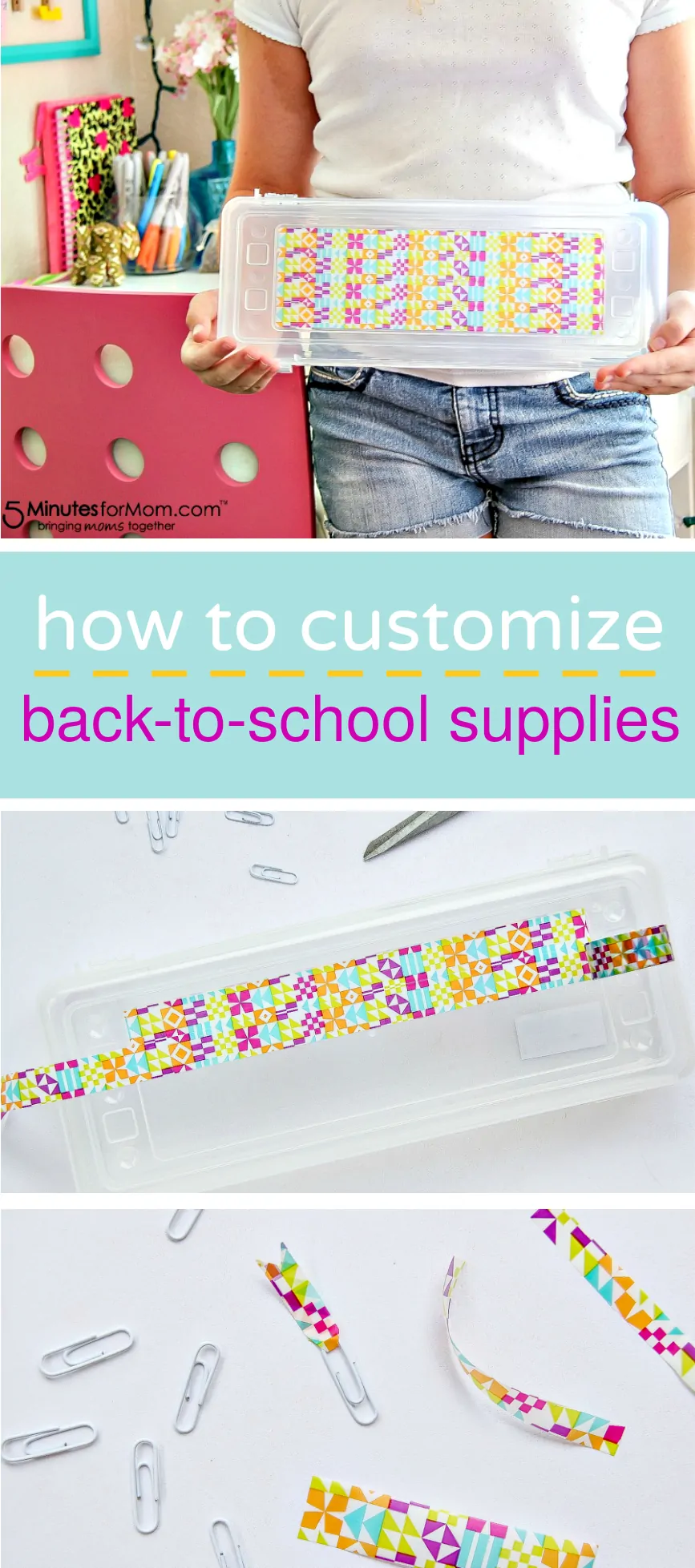 Written by 5 Minutes for Mom contributor Tonya Staab.
Talk with us: @5minutesformom and Facebook.com/5minutesformom
Pin with us at pinterest.com/5minutesformom
nbsp;
Organize Your Back To School Shopping
You can make your shopping easier with our free printable school supplies list.