This post may contain affiliate links. Read my disclosure policy here.
Tonya here… With 9 year old boy/girl twins in my house I've pretty much seen it all when it comes to bathroom messes and chaos. so I'm here to share a few of my tips to reduce the chaos, clutter, and mess. Thank you to 2000 Flushes Toilet Bowl Cleaner for sponsoring this post. All opinions are my own.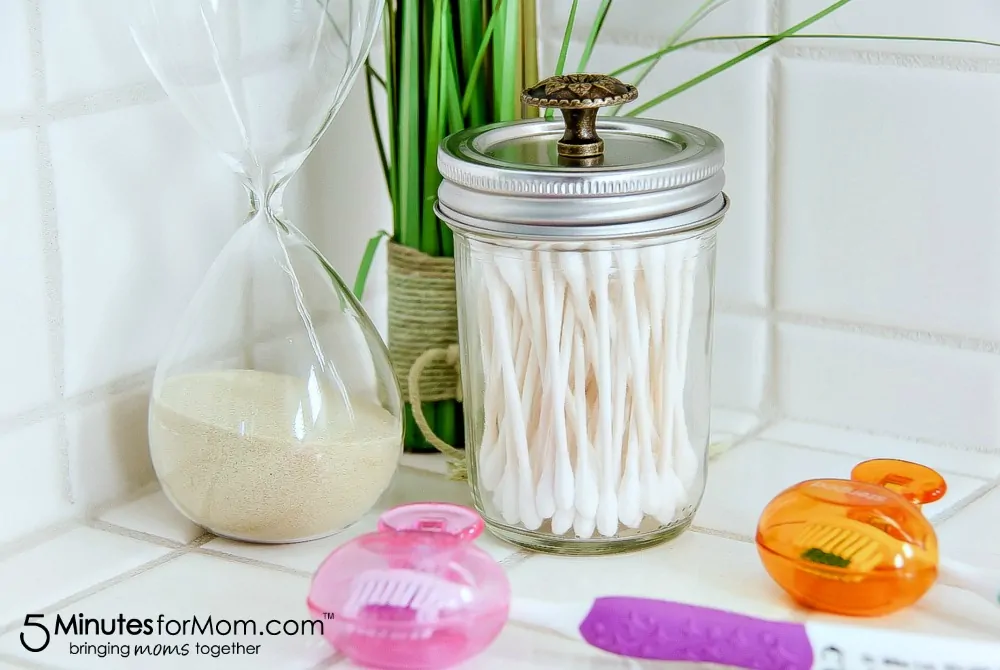 How many times have you heard those dreaded words 'mom, the toilet is overflowing', or gone into the bathroom to find toothpaste smeared in places that boggles the mind, and let's not forget the constant battle of wills over cleaning up messes … because it's always the imaginary child who makes all of the mess, right!
As we've transitioned from the potty training phase to the elementary school age phase the kids bathroom has transformed too to incorporate items that will instill independence in their daily routine, and cut back on my nagging a little.
So I've rounded up a few of my tried and true tips.
TOILET TIPS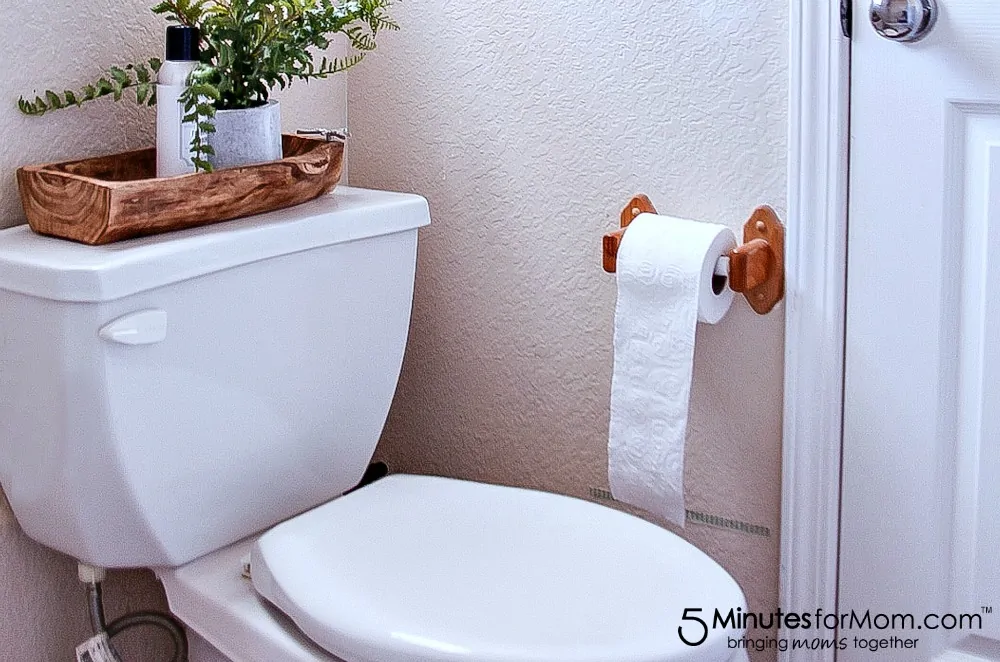 Blocked toilets, empty toilet roll holders, along with smells and mess are things that parents battle with daily.
A small piece of tape adhered to the wall below the toilet paper roll holder will indicate how much paper should be used, hopefully alleviating the problem of excessive toilet paper use and the blocked toilets that result in that.
Air freshener placed in sight, even if not used by the kid who should will most likely be used by the next kid to use the bathroom. This is one thing my daughter insisted on. Show them how much and where to spray though, always going with the less is more approach and giving a safety lesson.
Use an automatic toilet bowl cleaner such as 2000 Flushes which continuously cleans toilet bowl water for up to four months and deodorizes. Note: only adults should use this product.
Keep spare toilet paper rolls in an easily accessible place for kids whether it be placed over the neck of a dinosaur toy, or kept on a low shelf or in a basket. Teach them how to change the roll.
BRUSHING TEETH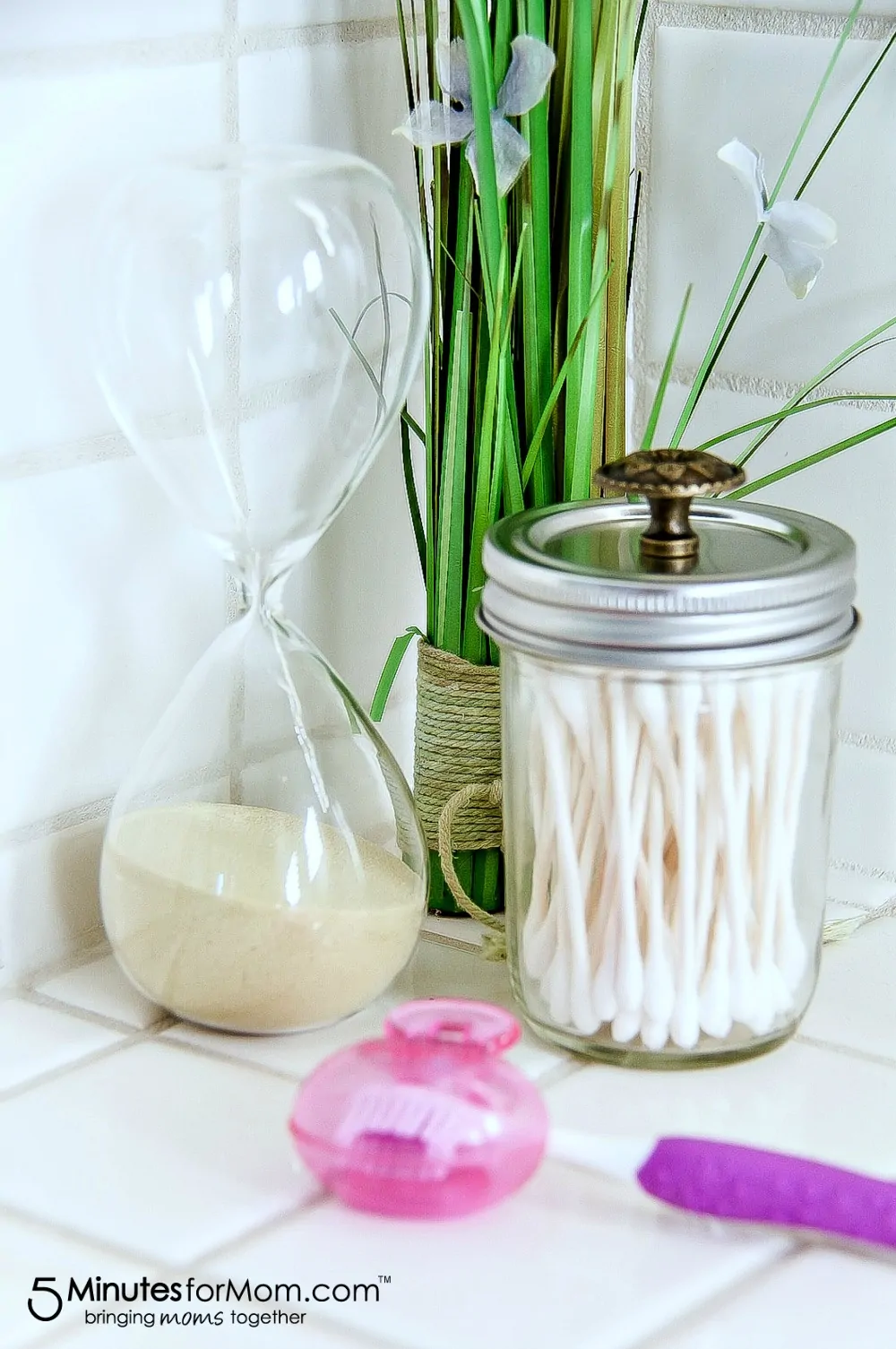 Getting kids to brush, floss and rinse their teeth can be exhausting, but here are a few tips.
Keep a sand timer on the counter that kids need to flip as they start brushing.
Organize toothbrushes, floss, and toothpaste in a kitchen utensil organizer inside the bathroom drawer. Each child has their own section, and can't blame 'not knowing where something is' on reasons why they haven't done it. You can pick these up for as little as $1 at The Dollar Store. Use a Sharpie, or piece of tape to indicate which section belongs to which child.
OTHER TIPS
Chore and incentive charts for appropriately cleaning up bathroom messes, along with taking care of personal hygiene without nagging encourages positive behavior. We have some great tips right here on 5 Minutes for Mom for chore charts and a great free printable reward chart too.
Dawn Nicole Designs has this great free printable available for download bathroom sign too. I printed this and hung it in the kids bathroom after my daughter came to me repeatedly asking me to talk to the boys about their mess. This gently reminds them to be considerate of others who need to use the bathroom after them.
Night lights in the bathroom or rope lighting under the counter will help kids find the bathroom during the night.
About 2,000 Flushes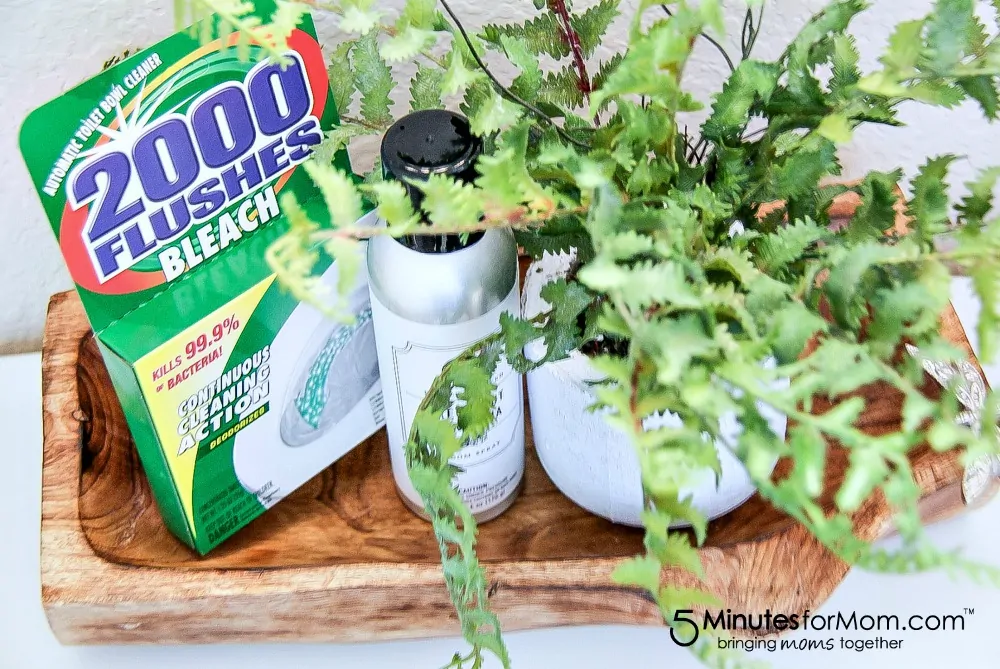 Kills 99.9% of bacteria. Flush after flush
Made with a unique formula, 2000 Flushes cleans and deodorizes with every flush, keeping your toilet fresh and clean and making your scrubbing easier
2000 Flushes automatic toilet bowl cleaner continuously cleans toilet bowl water for up to four months
Available in a variety of formulas: 2000 Flushes Bleach, 2000 Flushes Blue Plus Bleach and 2000 Flushes Blue Plus Detergents
Learn more about 2000 Flushes Toilet Bowl Cleaner on their website, and like them on Facebook. Don't forget to download the coupon for $1 off your next purchase from their website.
What are your tips for organizing your kids bathroom? Share in the comments below.
Pin for later: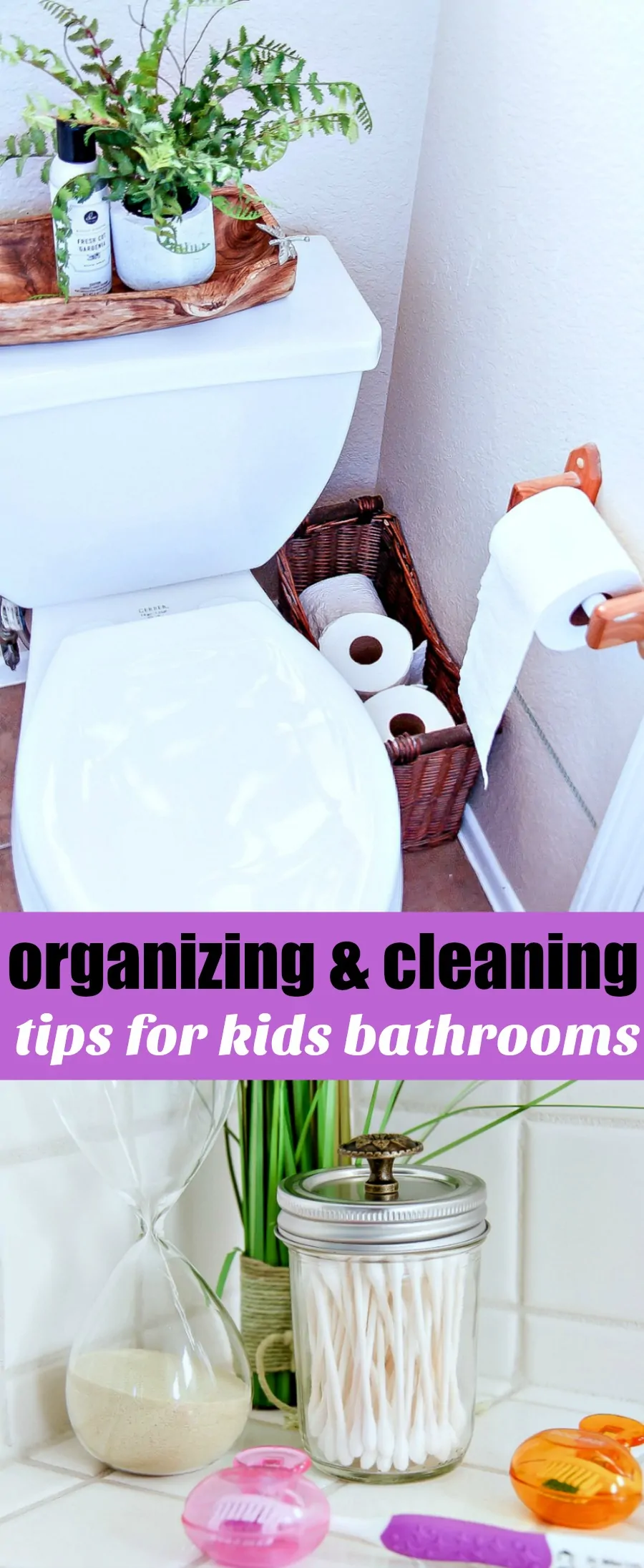 Written by 5 Minutes for Mom contributor Tonya Staab.
Talk with us: @5minutesformom and Facebook.com/5minutesformom
Pin with us at pinterest.com/5minutesformom