This post may contain affiliate links. Read my disclosure policy here.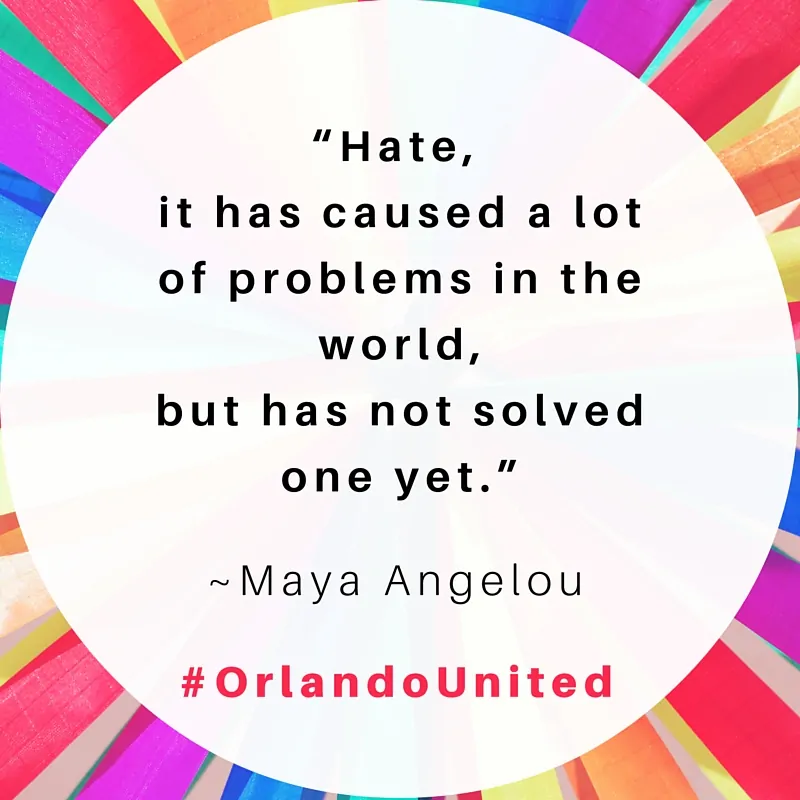 I'm finding it hard to concentrate today. My thoughts are with those suffering right now in Orlando. And my sadness is for us all. That we're living in a world with so much hate.
As parents, let us all decide today to try even harder to teach our children to love. Everyone. Always.
Let's remind them everyday that we must NOT judge each other. We must accept everyone with love.
We can't let hate win.
Not today. Not ever.
So as I watch the news and read the stories, I'm focusing on the heroes and the accounts of bravery. I'm trusting that this tragic event will bring positive change. Because we cannot let hate win.
Hate never wins.

'Hamilton' creator @Lin_Manuel paid tribute to the Orlando shooting victims with a stirring speech #OrlandoUnitedhttps://t.co/6ZFm5p2EP1

— Business Insider (@businessinsider) June 13, 2016