This post may contain affiliate links. Read my disclosure policy here.
When I watch this video of 4 year old Patrick Hoffner, I want to cry… both from sadness and joy.
As Patrick's mother describes her devastation over not being able to sing lullabies to soothe her baby at night, my heart broke. But then I felt her immeasurable joy…
When we become parents, we invite in a million new worries and struggles along with the incredible joy of loving our children.
I think the first year with my first baby was the most challenging year of my life.
And I never thought about what I would do if I couldn't soothe my baby with the sound of my voice. Everyone always talks about how a newborn knows the sound of his/her mother's voice. But what if your baby didn't know your voice? If she didn't know any voices?

The very thought of that makes me so sad.
So when I watched Patrick's mother explain her pain, I felt a little embarrassed that I've taken my children's hearing for granted.
We all take so much in life for granted, but I think our 5 miraculous senses are at the top of the list. We don't often think about how we can see, touch, taste, smell, and hear… until we can't.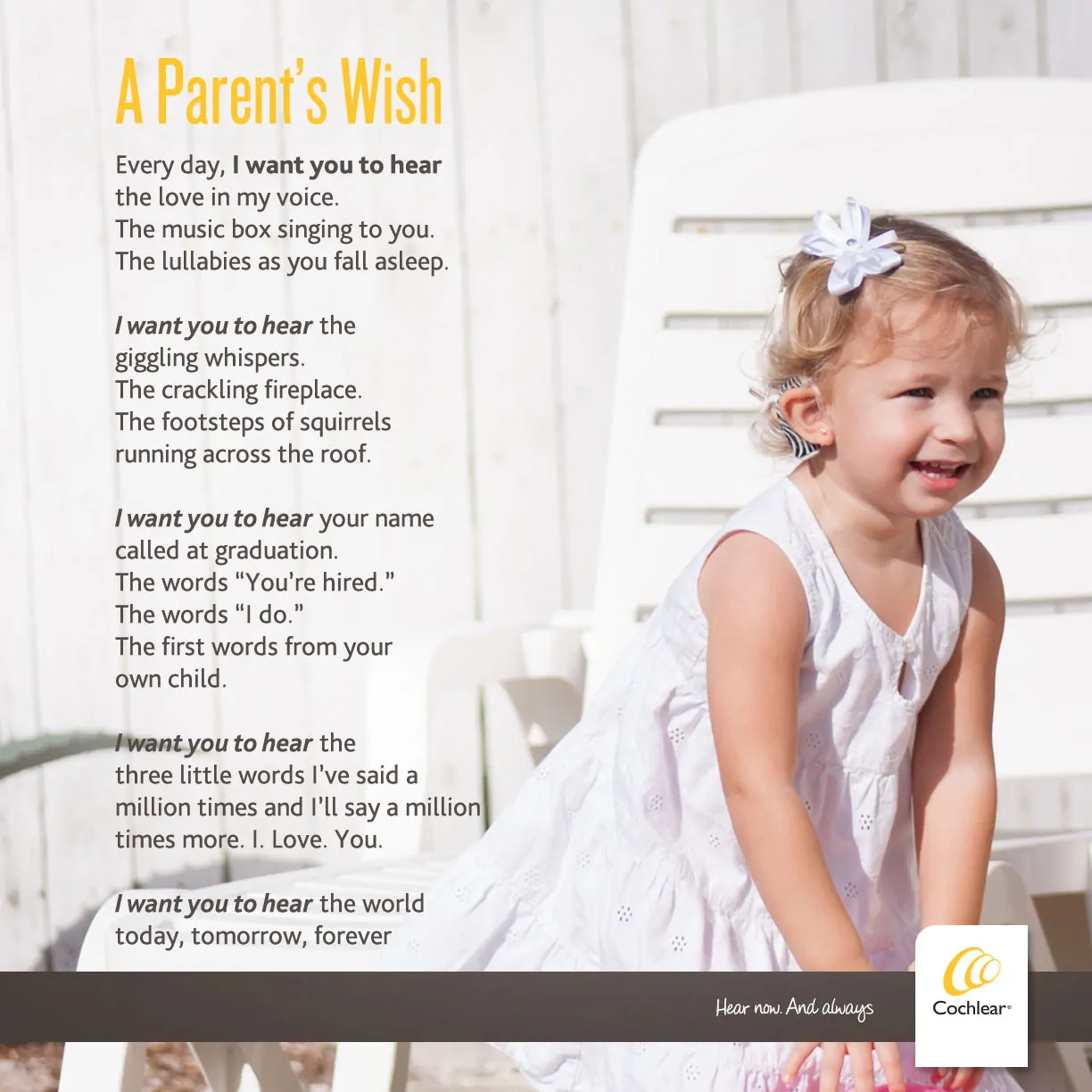 For me, I live in constant gratitude for eyeglasses. I've worn glasses since I was 3 years old. I have terrible eyesight and a very strong prescription. If it weren't for eyeglasses and contact lenses, I wouldn't be able to live my life as I do now. I couldn't drive, watch a movie, or even recognize my friends and family across the dinner table. I would be terribly limited.
Whenever I take off my glasses and can't see a foot in front of me, I thank God for the clever people who invented and continue to improve eyeglasses.
So when Patrick's father described their decision to have their son receive Cochlear Implants to be similar to giving him eyeglasses, it made so much sense to me.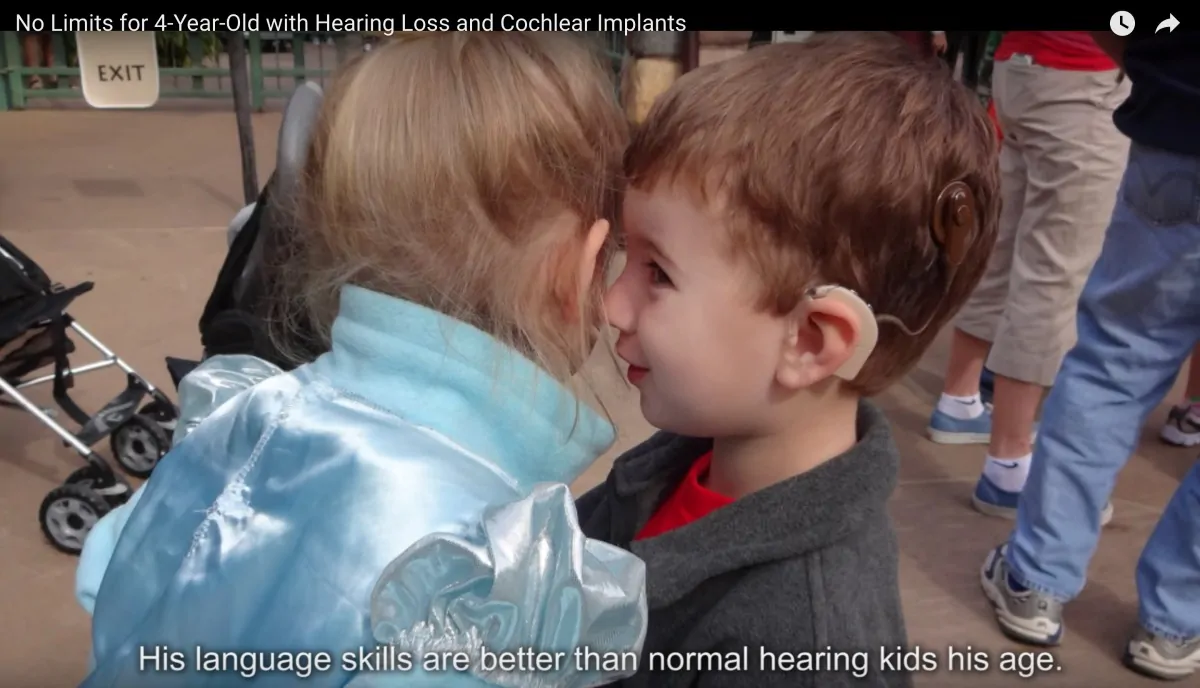 All parents want to give their children what they need to enjoy life to the fullest.
What Are Cochlear Implants?
A Cochlear Implant is an electronic medical device that replaces the function of a damaged inner ear through direct stimulation of the hearing nerve.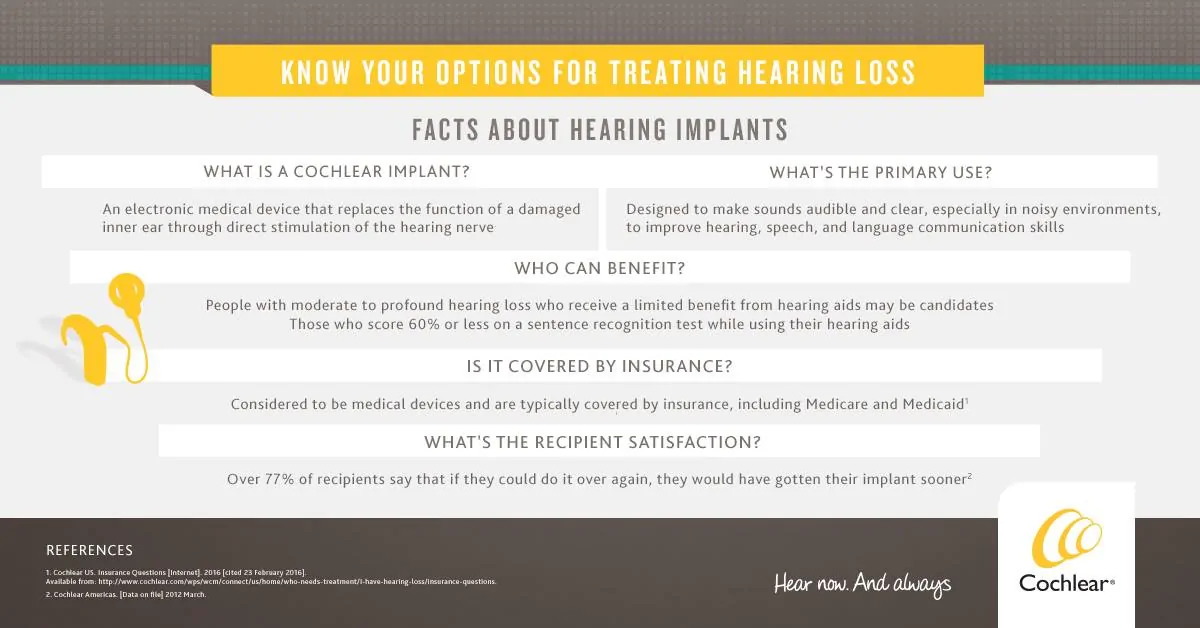 Discovering your child has a special need of any sort can be overwhelming and you need support from other parents who have been through the same journey.
You can find help and support at IWantYouToHear.com.
Cochlear has been providing implantable hearing solutions for over 30 years and have helped more than 450,000 people worldwide have access to sound through cochlear implants, bone conduction, and acoustic implants.
Who Can Be Helped by Cochlear Implants?
People with moderate to profound hearing loss might be candidates for Cochlear Implants.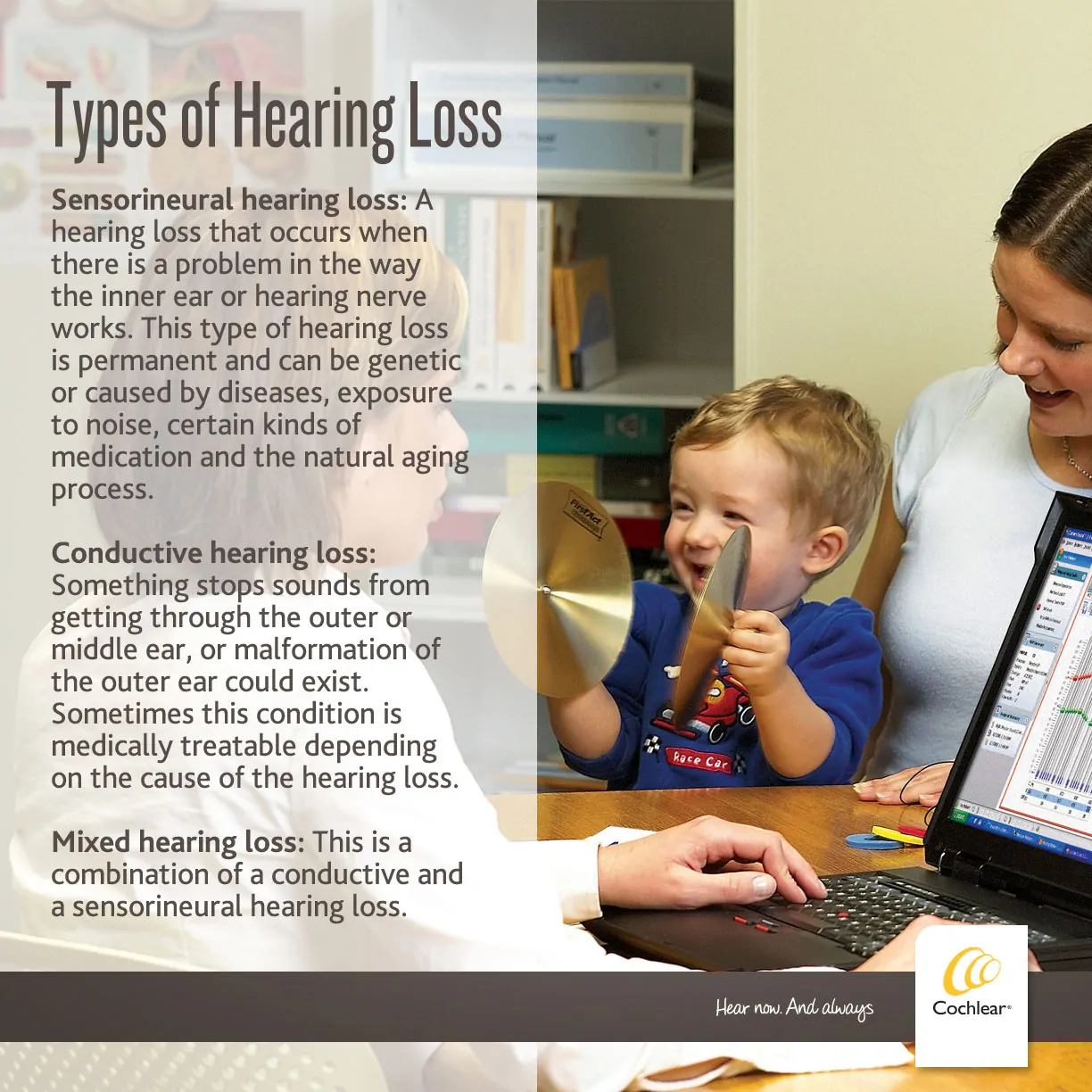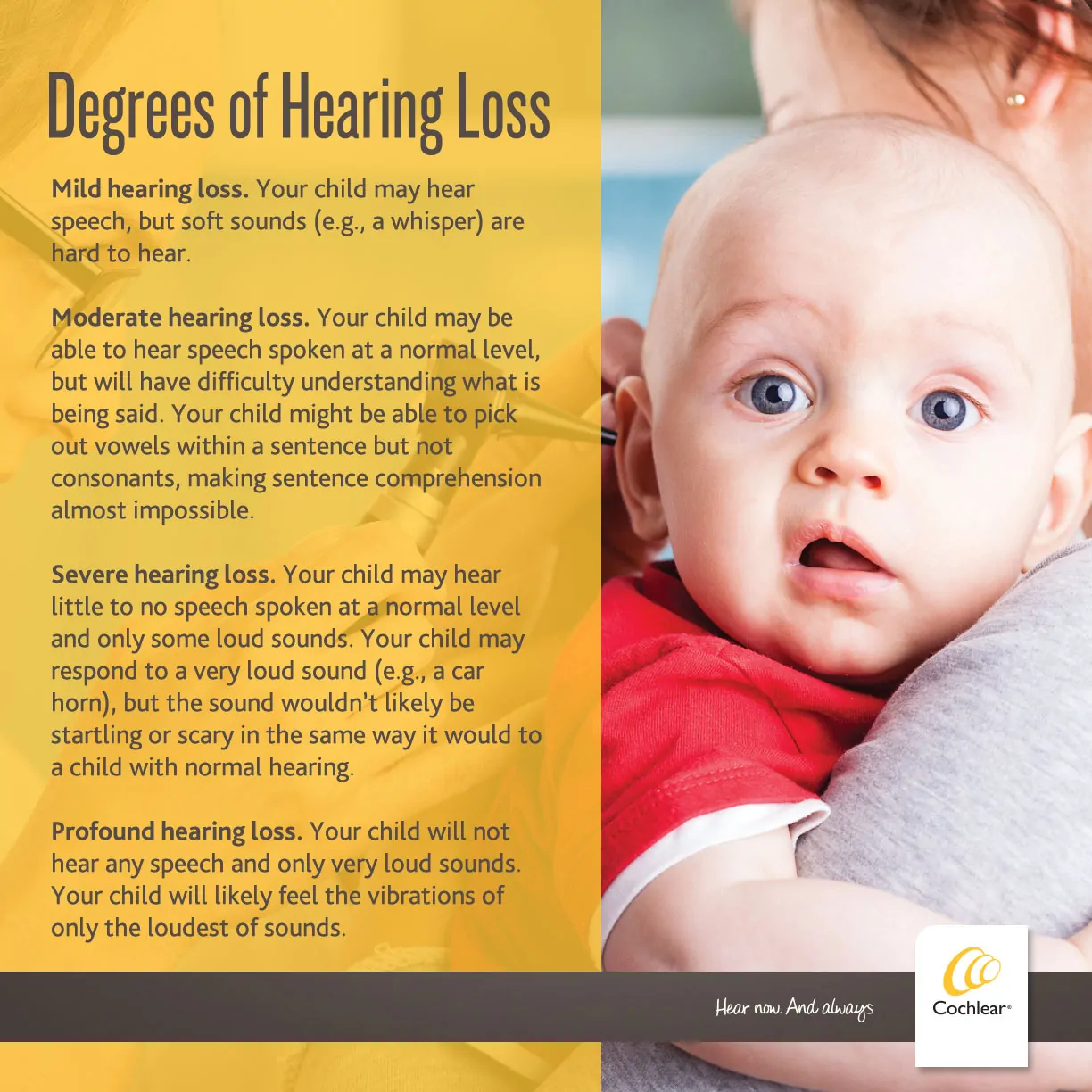 Children must be 12 months of age in order to be implanted with a cochlear implant, and 5 years old for Baha surgery.
To obtain a hearing implant, a medical professional — such as a hearing implant specialist, an audiologist or doctor — first determines if the patient is a candidate. You can find a hearing implant specialist by clicking on "Find a Hearing Specialist" at the top left of the IWantYouToHear.com.
Follow on Facebook at facebook.com/Cochlear, Twitter @cochlearUS and YouTube youtube.com/CochlearAmericas
Share With Your Friends
We'd love, love, love a tweet or a pin… Thanks so much! 🙂
[Tweet "How Cochlear Implants Changed This 4 Year Old Boy's Life #IWantYouToHear"]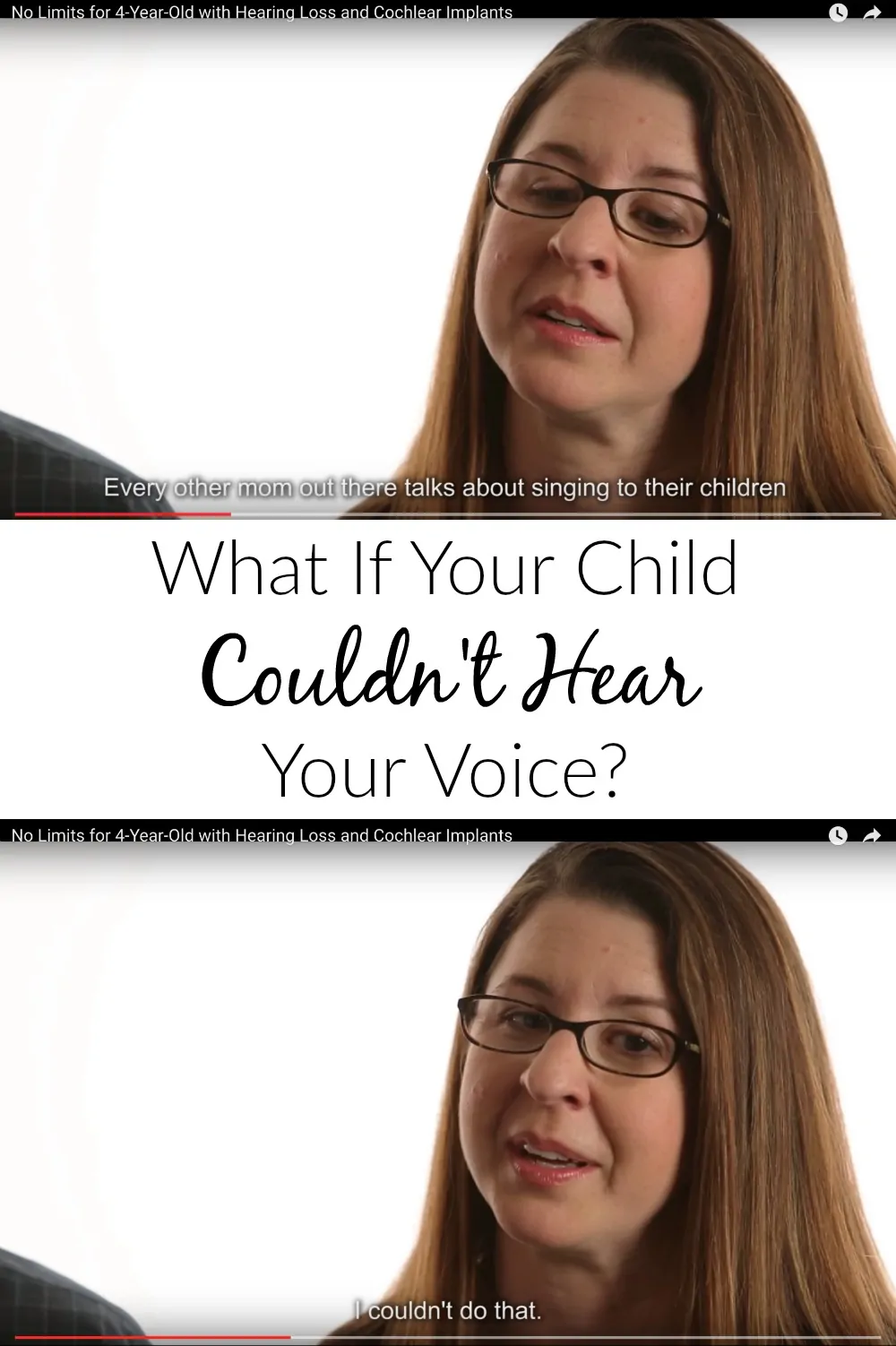 Written by Susan Carraretto, co-founder of 5 Minutes for Mom
Talk with me: @5minutesformom and Facebook.com/5minutesformom
Pin with me at pinterest.com/5minutesformom
This post was made possible through the support of Cochlear. All opinions are my own.