This post may contain affiliate links. Read my disclosure policy here.
Hello 5 Minutes for Mom readers!  It's Shari here from SincerelyJean.com.  Today I am bringing you a fun and easy DIY tutorial.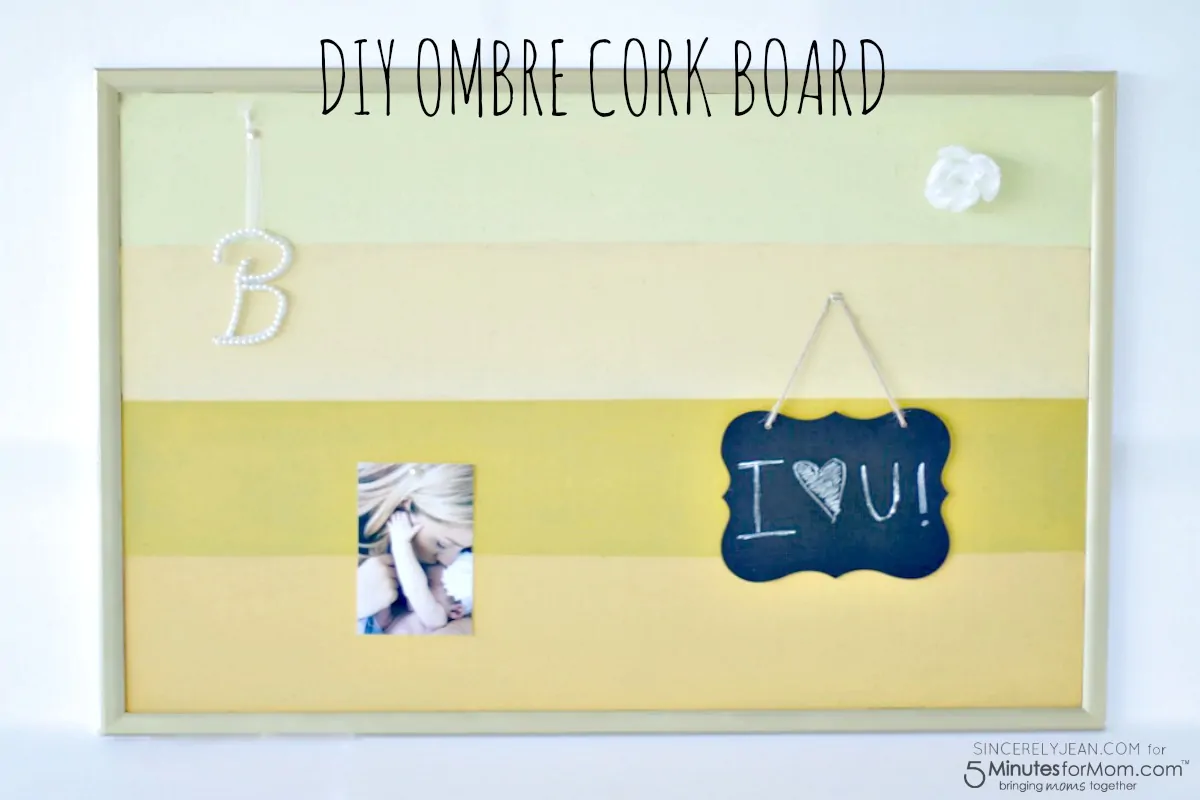 This DIY ombre cork board was so simple and I had a blast making it.  I chose yellow because that is the color of my daughters room but this will work for any color you want.  The hardest part of this entire project was choosing my yellow shades!  I spent awhile in the paint aisle at Hobby Lobby trying to pick the perfect shades.  I will list the colors I used below.
When choosing colors, you want to start with a very light shade and then gradually progress into darker shades.  I chose the actual yellow color to be my third color in the ombre cork board.  Not only is this project fun but it was so inexpensive!  I found the cork board at a garage sale for only $2 and then I just had to buy 4 little yellow paints which were under $3 total.  I already had gold spray paint.  Well, let's get to it!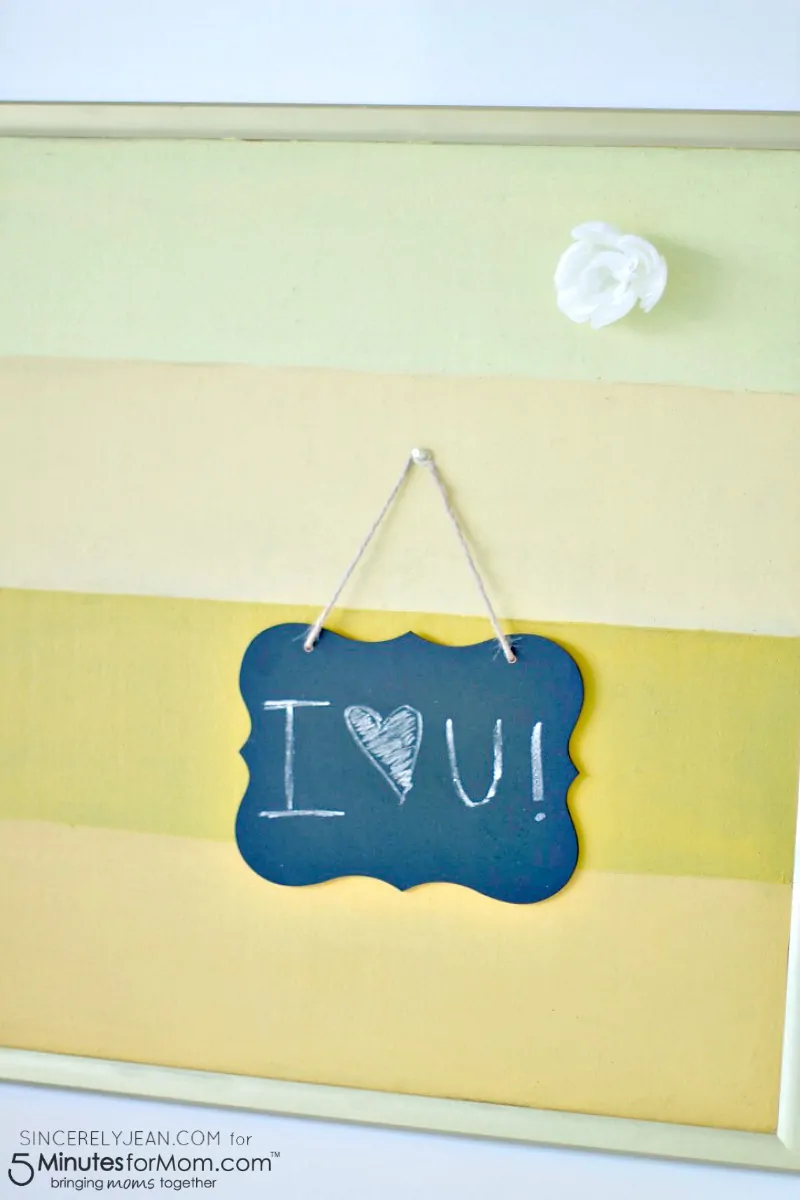 Here is what you will need:
gold spray paint
4 acrylic paint shades of any color  (I used light yellow, banana cream, bright yellow, and cadmium yellow in that order.)
painters tape
foam paint brushes
newspaper
pencil
measuring tape
Steps:
Cover the cork with newspaper and secure with painters tape.  Spray the frame with the gold spray paint and let it dry completely.
2. Remove the newspaper once dry.  Measure your cork board and divide by four.  Use a pencil to mark 4 equal sections.  My cork was about 20 inches long so each section is 5 inches.  Make a mark on both sides of the frame and in the middle of the cork.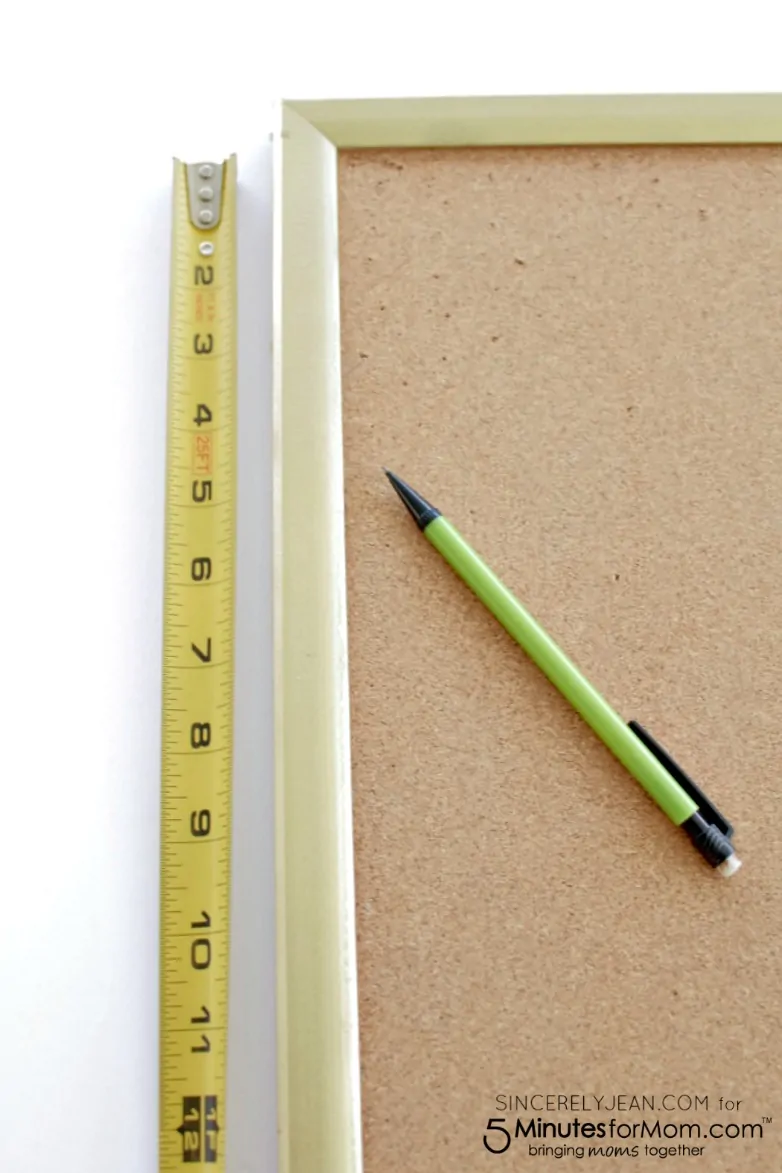 3. Place the painters tape on the edge of the line and around the frame.  Start with the top and bottom sections first.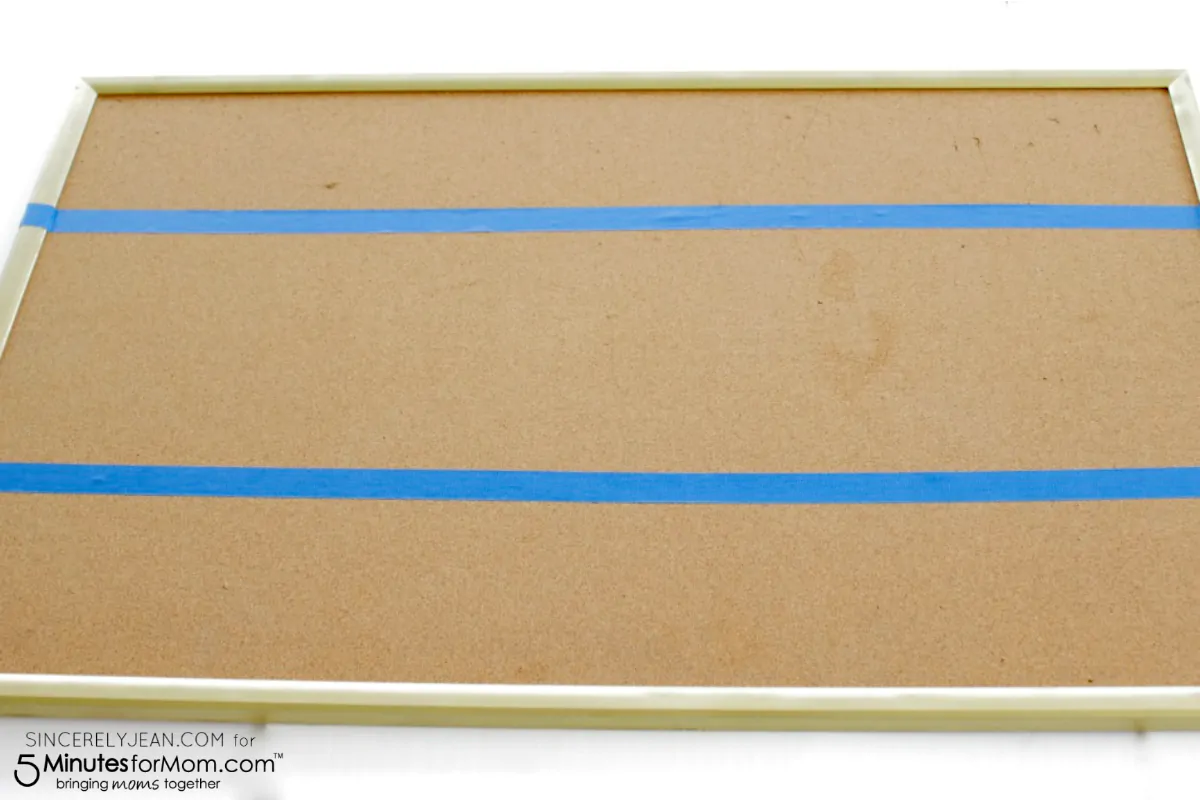 4. Paint your sections using 2-3 coats on each.  Let the paint dry completely in between coats.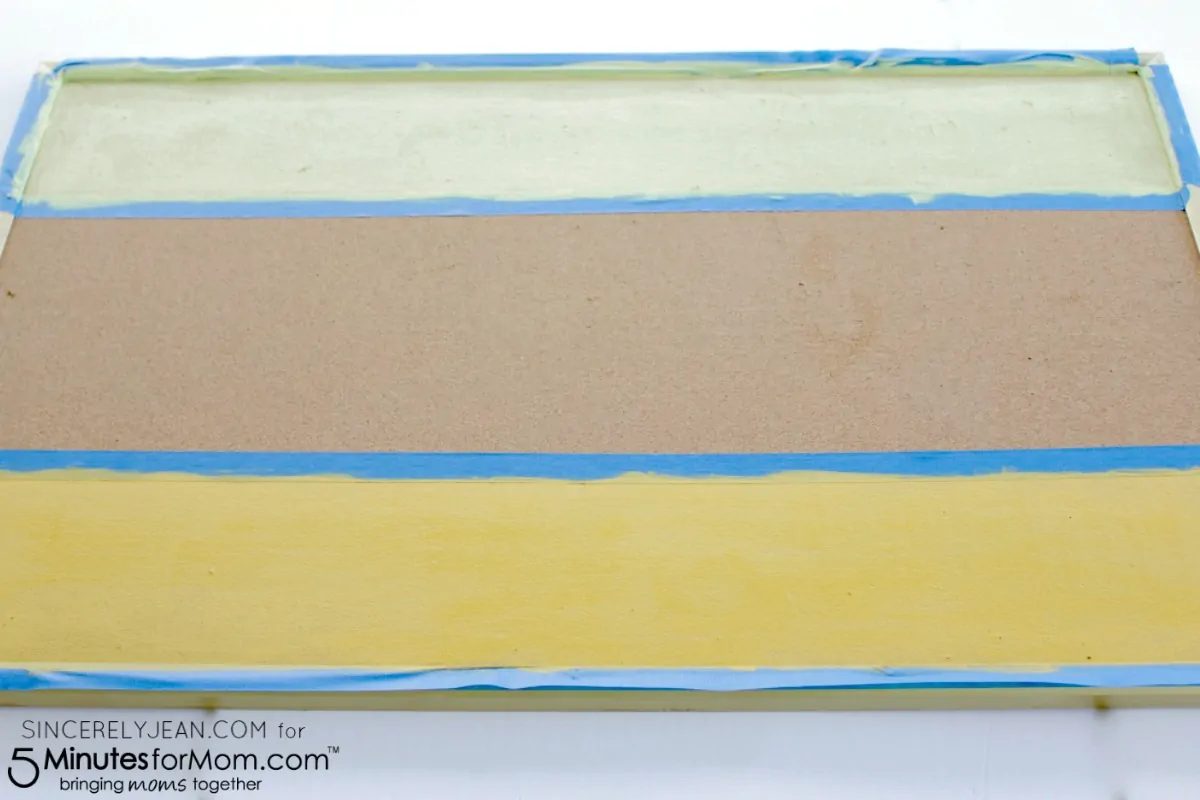 5. Repeat steps 3 and 4 for the middle sections.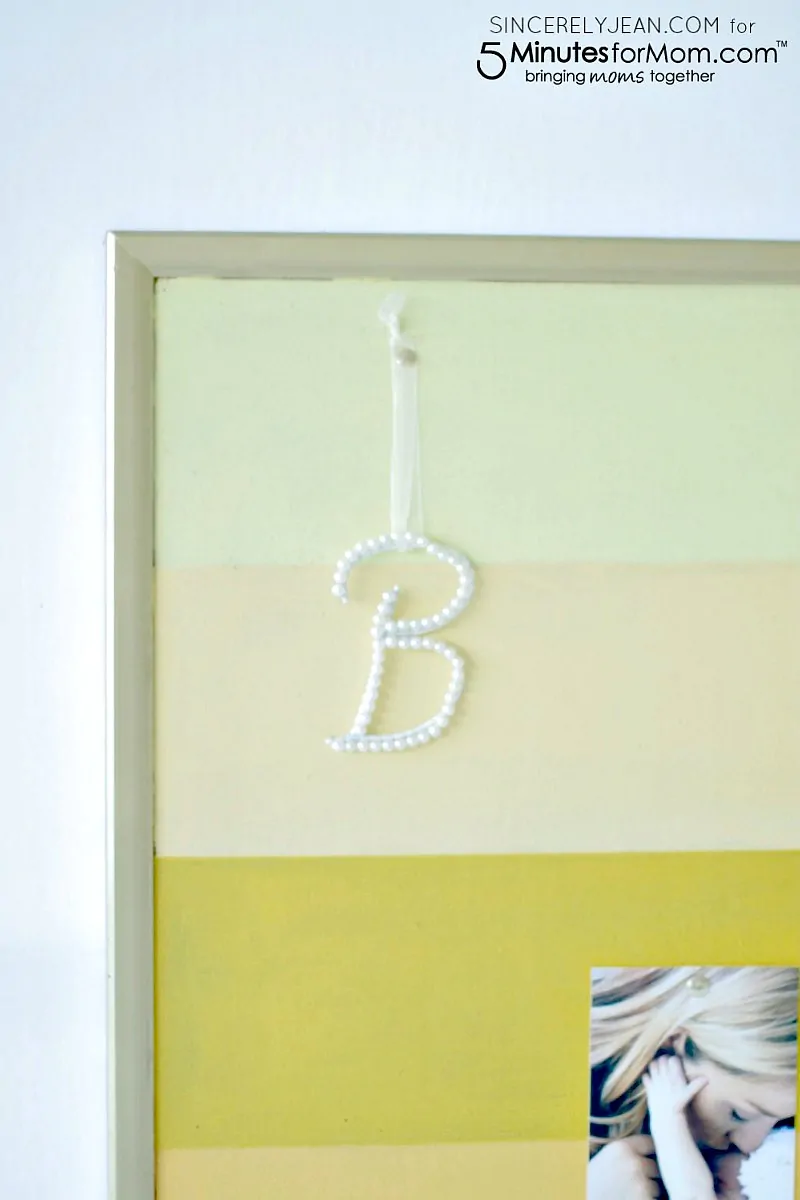 You are done!  Now you can add cute pins and decorations to dress it up!  I have my cork board in my daughters room and I love it!  If you liked this post, you will also enjoy our DIY Floral Chalkboard and DIY Tufted Headboard posts!

More DIY Projects
If love DIYs, don't miss these…
DIY Photo Frame – Two designs for collage photo frames.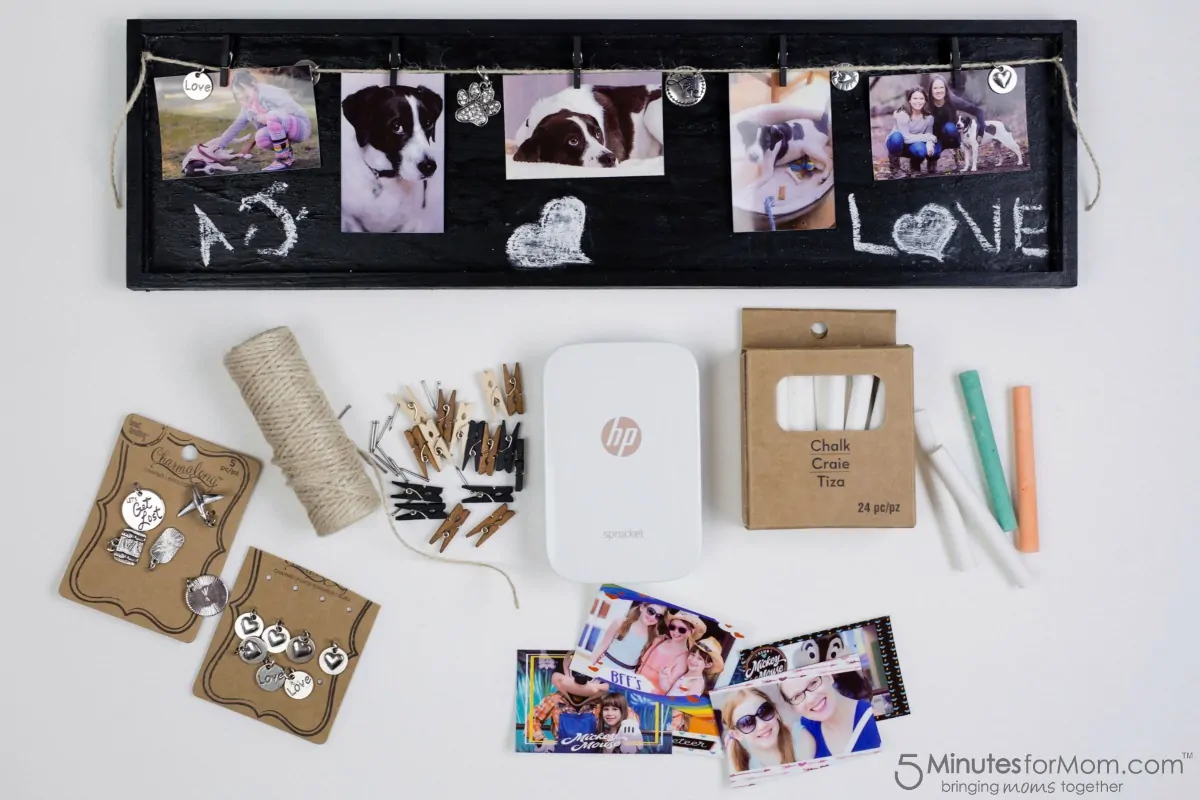 DIY Ribbon Bookmark – These ribbon bookmarks make sweet little gifts.