This post may contain affiliate links. Read my disclosure policy here.
May is National Moving Month and many high school and college grads will soon be packing up and moving in or out of college dorms. So as part of our series for Master Lock's Live Secure Safety Squad, I've gathered some tips for you to help your new graduates move on to their new homes.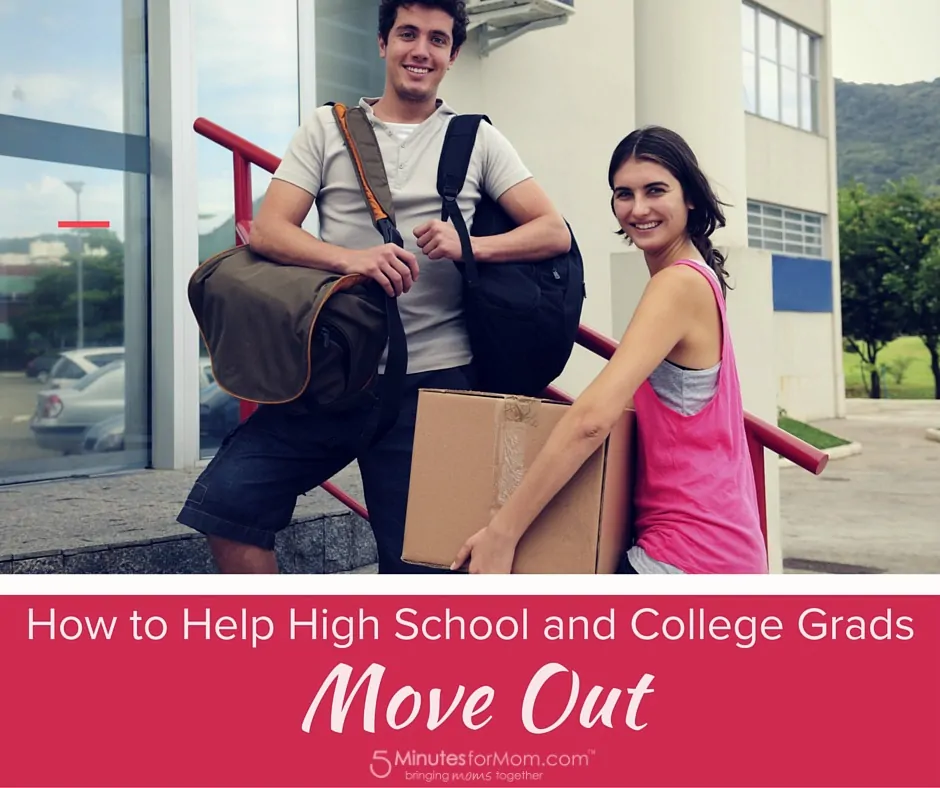 I'll admit, I'm not looking forward to the day one of my girls first moves out. I think I'll be an emotional wreck. Fortunately, it's still rather far into the future since my oldest just turned 11 years old. But I know the next decade of parenting will pass as fast as this first one.
In the United States, it is extremely common for high school grads to move away from home to attend college and live in a dorm.
Here in Canada, while many students will live in dorms, those living in the Greater Vancouver area often stay living at home while they attend one of many nearby universities or colleges.
So to be honest, I'm kinda hoping my girls stay living at home while they go to school.
I stayed at my parent's house while I attended the University of British Columbia for a year and then part way through my time at the British Columbia Institute of Technology, I moved 20 blocks from my house to an apartment that I shared with a friend.
But whether your child is 18 years old and moving across the country to a college dorm for the first time, or she is moving into an apartment a short drive away, there's a lot of planning and preparation (and anxiety) that goes into the move.
Since May is National Moving Month, I've gathered some ideas for helping grads move out and get settled into a new dorm or apartment.

Check the weather.

Try to avoid moving on a rainy day. If you have the option of what day to move, check the weather forecast. If it is raining, ensure you cover items effectively. When I moved into my apartment, it was pouring rain and my TV got wet in the move and stopped working. (Although about a few days later, it strangely and suddenly starting working one night and randomly started, nearly scaring me to death.)

Be open about anxiety.

This is a scary time for most kids and their parents. Talk openly about the fears and the adventure.

Ask if help is wanted.

Before you start interfering in your adult child's packing, ask if he/she wants your help packing and moving. This is a big step toward independence and by asking if you can help, you show respect to your child and a positive shift of responsibility can take place.

Plan purchases effectively.

Remind your son or daughter to ask the college or university what furniture or appliances they provide and get an accurate floor plan with measurements. You don't want to waste money on unnecessary items or those that don't fit.

Pack clothes on hangers in garbage bags.

If kids are moving into a small dorm, encourage them to take only their favorites from their wardrobe. Hang the clothes on hangers and put a large garbage bag over the top of the hangers so that it protects the clothes and keeps them together in a bundle. Then tie the hangers together so they don't separate.

Get a few padlocks.

There are many times college kids need to lock up their belongings. Send a few of these Master Lock 4400D Bluetooth Smart Padlocks along with them. This Master Lock 4401DLBH Bluetooth Smart Padlock is similar but better for outdoor use on storage lockers or tool chests.

Get deadbolts for apartments.

If your college grad is moving into a house or apartment, make sure it has a good solid door lock such as this Master Lock BCCO0615 Door Lock with Single Cylinder Deadbolt.

Pack a lock for the bike.

Getting around a large campus is best on a bike, so make sure you pack a good bike lock such as this Master Lock 8300D Bike Lock.

Lock up small valuables.

Wherever your son or daughter is moving, one of these Sentry Safe Small Privacy Lock Chests will help keep valuables safe during and after the move.

Pack an overnight bag.

Remind your son or daughter to pack a bag with everything necessary for the first night. This should include laptop, smart phone, chargers, toiletries, and a change of clothes. You might also encourage him or her to toss in some simple cleaning supplies to wipe down the room before moving in.
Major life milestones — such as your high school or college graduate moving out — seem to come and go too quickly, so try to enjoy the experience together.
Enter to Win!
Master Lock is giving away a prize package valued at over $140. One winner will receive one Master Lock BCCO0615 Door Lock, one Master Lock 8300D Bike Lock, and one Master Lock 4400D Bluetooth Smart Padlock! Use the entry form below to enter!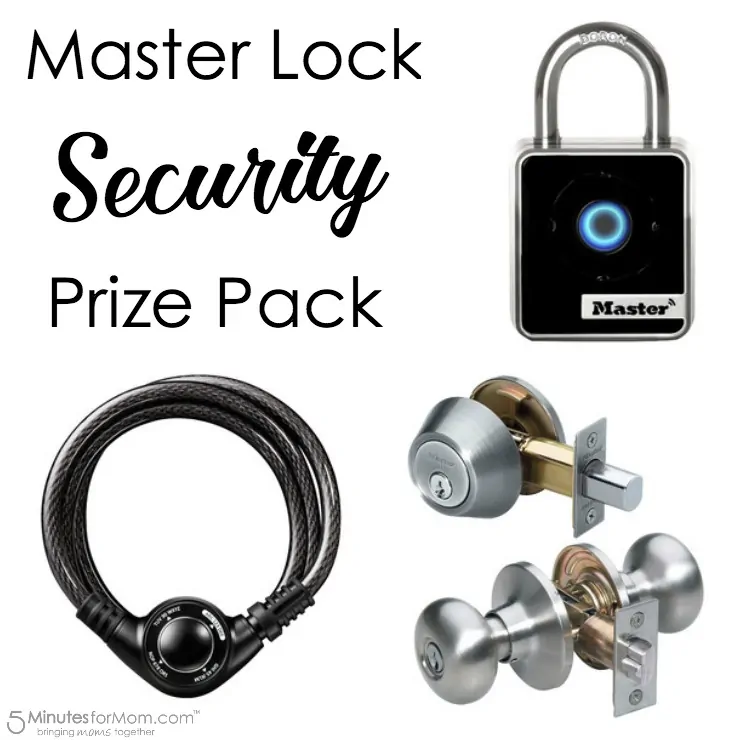 Share With Your Friends
If you found this post helpful, we'd love, love, love a tweet or a pin… Thanks so much! 🙂
[Tweet "Follow these 5 security tips for seniors to help your elderly parents stay safe…"]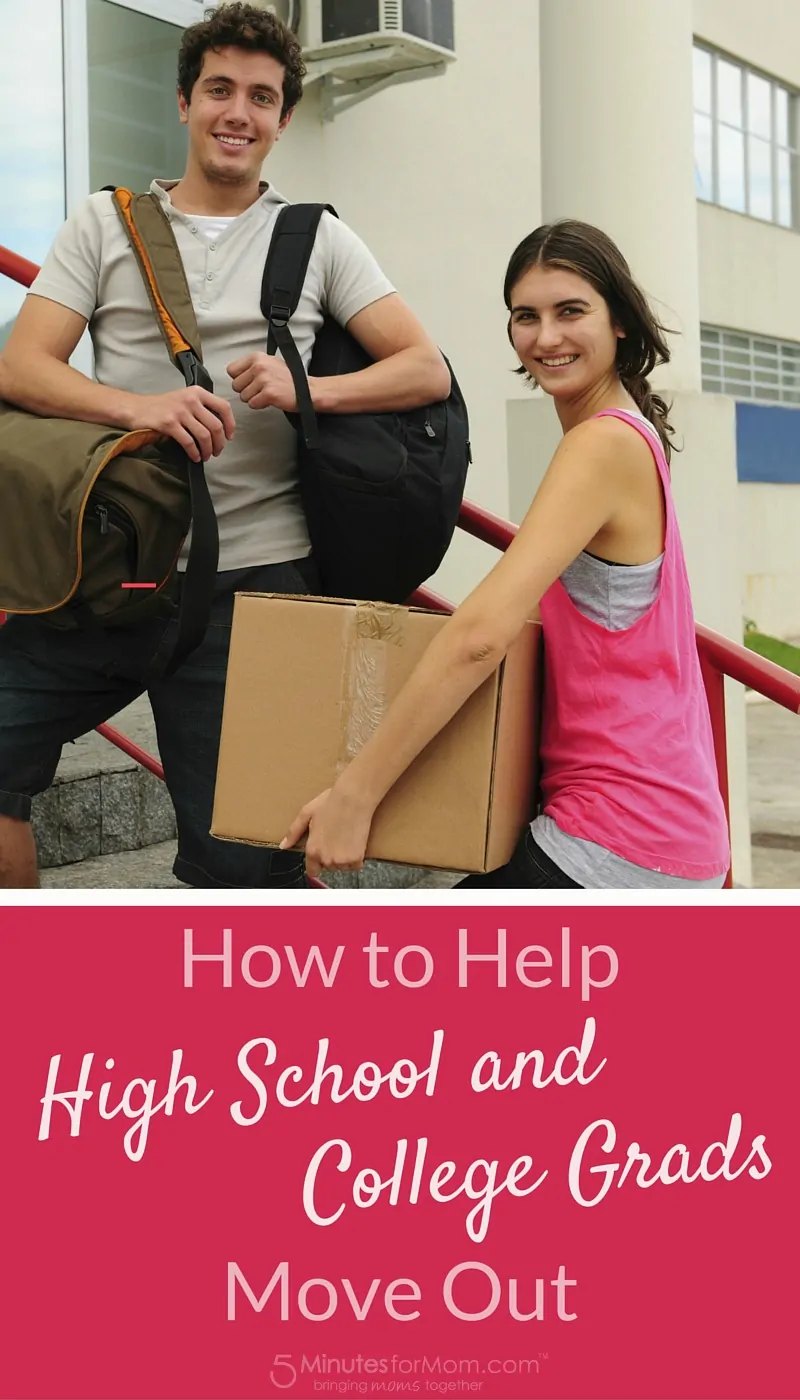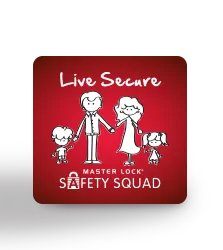 As part of the Master Lock's Live Secure Safety Squad, I've been compensated for my time in writing this post. My opinions are my own.
Written by Susan Carraretto, co-founder of 5 Minutes for Mom
Talk with me: @5minutesformom and Facebook.com/5minutesformom
Pin with me at http://pinterest.com/5minutesformom/