This post may contain affiliate links. Read my disclosure policy here.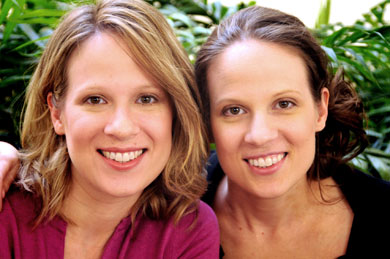 People often ask me how Janice and I got started with our online businesses and how we made them successful.
You see, before Janice and I even started 5 Minutes for Mom, we created two online stores. I don't usually go into details about how we started those stores, because I know that the road we took isn't available to most moms.
Janice and I were very lucky.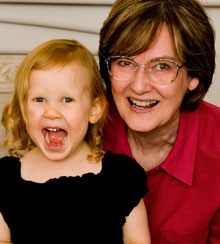 In 2004, Janice and I were working with our mother Joan building a network marketing business online.
While learning how to market online, Joan discovered a new eCommerce mentoring program that was about to launch.
But it cost a pretty big chunk of cash to join. We decided to make the investment and that is where we learned how to create successful online stores.
(After our mentoring program ended about 6 months later, the next session started up. It cost more than four times what we spent.)
We were so lucky to get that quality training. We were in the right place at the right time — Just as a new program was starting by people we knew we could trust.
Since then when others asked me how they could get started, I didn't have an affordable answer for them.
But…
I now have an answer when my friends ask me, "How can I get started working online AND actually earn money."
Yes, I've got good news. If you are a mom who wants to…
Start an eCommerce Store
Learn how to monetize a blog
Become an Affiliate Marketer
You can be on your way!
(And have smart, trustworthy moms guiding you the entire time.)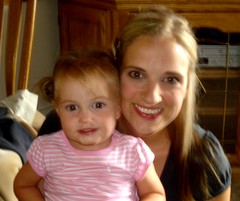 My good friend Ashley Coombe, who I met at an ecommerce training event, and her friend Ashley Rader have joined together to create the perfect internet marketing coaching program for MOMS.
If you decided to step out alone and try to learn how to create your own eCommerce store or build an affiliate marketing business, you'd be in some very scary territory. The traditional "Internet Marketing" training world is full of make-money-now info-product touting salesmen. (And some are ummm… dare I say… kinda slimy. LOL.)
Girlfriend, let me tell you… it's hard to know who to trust out there.
In SEO and other Internet Marketing training it is CRITICAL that you are listening to the RIGHT people. The internet is full of smart a** guys waiting to tell you crap that could actually hurt your site.
You need to know who to trust.
And I can say with confidence that these two Moms, who share the name Ashley, share the same trustworthy training background as I have. Their skills are solid and they are here to help you.
If you're a mom who wants to learn how to earn a real income online, you're about to start your success story. And unlike, Janice, my mom and me, you do NOT have to lay down a bucket of cash to sign up for this mentoring group.
eMompreneur Internet Marketing Coaching for Moms will open its doors on December 1st, 2009 with a very affordable monthly membership fee. They want to help moms and their goal is to make this program accessible for everyone.
I am sincerely thankful that I can now tell you and the rest of my friends that there IS a way for moms to learn exactly what you need to know to build successful online businesses.
But hey, don't listen to me… these moms can tell you…
By The Way…
One of the many skills you'll learn is Affiliate Marketing. Affiliate marketing allows you to share revenue with a site or store owner when you promote their product. You can even be an affiliate for the eMompreneur program. And yes, I am an affiliate for their program.
To learn about the eMompreneur Affiliate Program, click here and scroll to the bottom of the page. Then click on the link saying "Join our Affiliate Program".
The doors will open on December 1st, but you can sign up for the Affiliate Program now and get a free ebook called "5 Steps to Online Profits."
And just so you know… eMompreneurs offers a 100% Money Back Guarantee, so try it out and if for any reason you change your mind, you're covered.
What are you still doing here???