This post may contain affiliate links. Read my disclosure policy here.
This post is brought to you by Finish and The Co.
Susan here to help make your life a little easier and your dishwasher a lot cleaner. This post is sponsored so extra thanks for reading and sharing.
It's time for Spring Cleaning… And there's one item that you'll want to add to your cleaning list that is so easy, you'll be able to cross it off without any work at all.
Cleaning Your Dishwasher!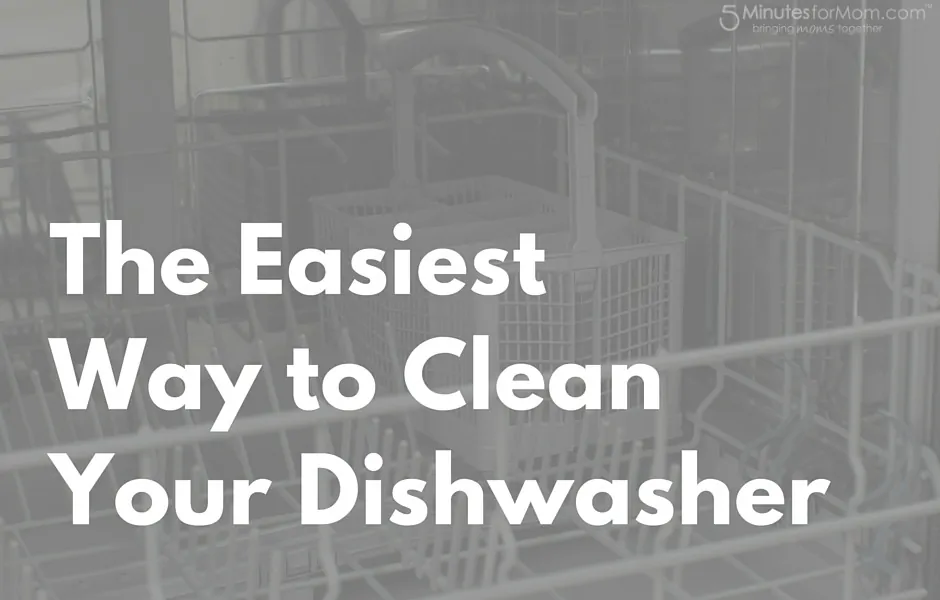 Yes, your hardworking dishwasher — that everyday washes the grease and grime from your pots, pans, plates and cutlery — needs attention too. Without regular cleaning, lime scale and grease build up in its hidden and vital parts: The filters, the spray arms, and the pipes.
Did you realize you should be cleaning your dishwasher each month?!?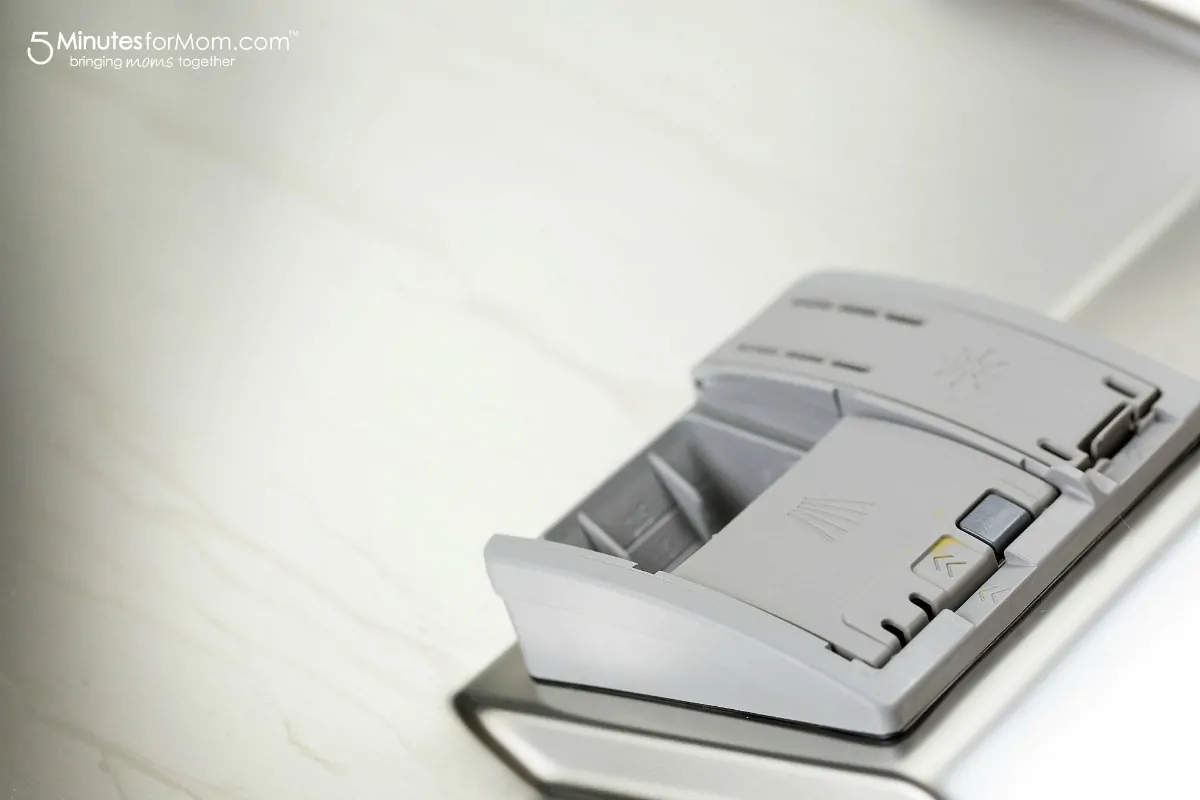 I'm going to bet that many of us do NOT clean our dishwashers ever, much less each month.
But, I've learned my lesson the hard way.
With my last dishwasher, I had no idea I was supposed to have been regularly cleaning it to prevent build up of lime and other odour causing grime.
And after a few years, my dishwasher was a smelly wreck. When the top rack completely broke forcing me to get a new dishwasher, I was actually rather relieved.
Now I'm not making the same mistake.
I'm keeping on top of cleaning my dishwasher regularly using Finish Dual Action™ Dishwasher Cleaner.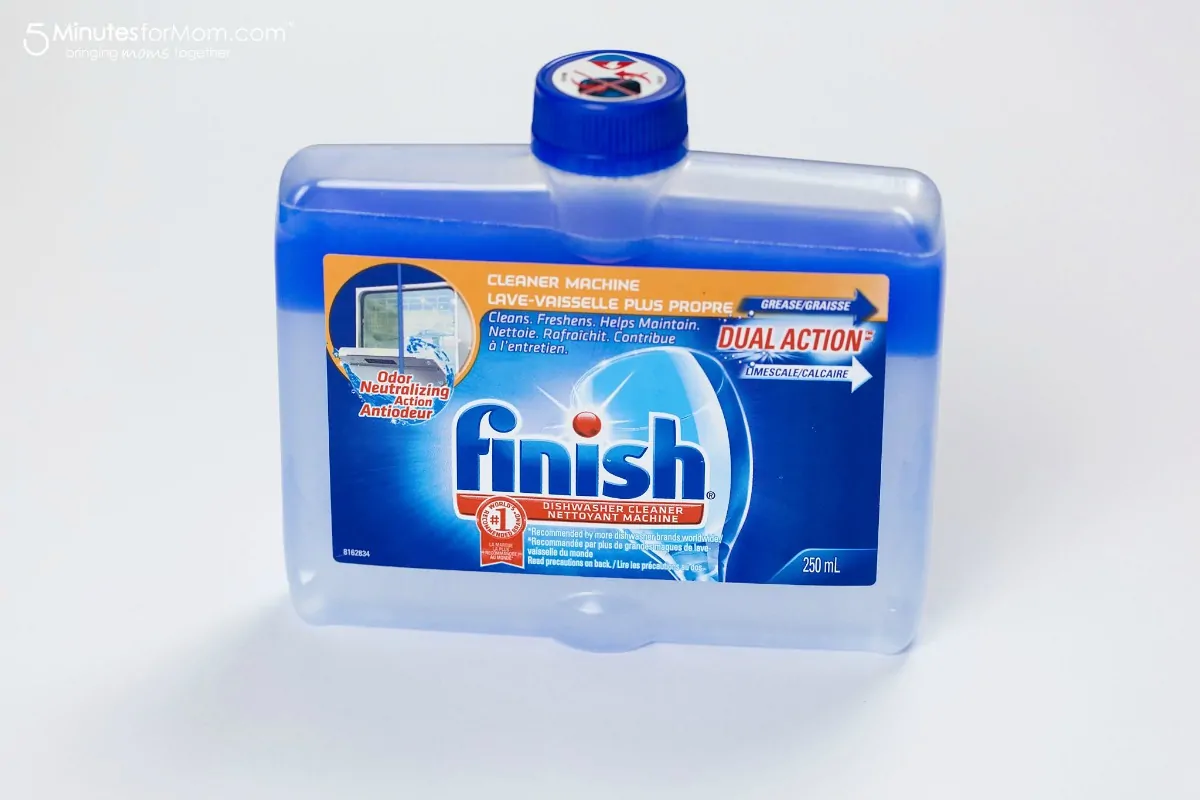 Its powerful formula with 5x Power Actions helps
maintain the dishwasher,
removes limescale,
clears grease,
cleans hidden parts, and
freshens the dishwasher.
And I especially love that I can pat myself on the back for a job well done (that doesn't actually require any work on my part.)
This is truly the easiest way to clean your dishwasher.
Simply buy a bottle of Finish DWC for about $4.99 at the grocery store. Then pull off the top sticker (do NOT remove the lid), place it upside down, securely in the bottom rack, and run your dishwasher on the hottest cycle.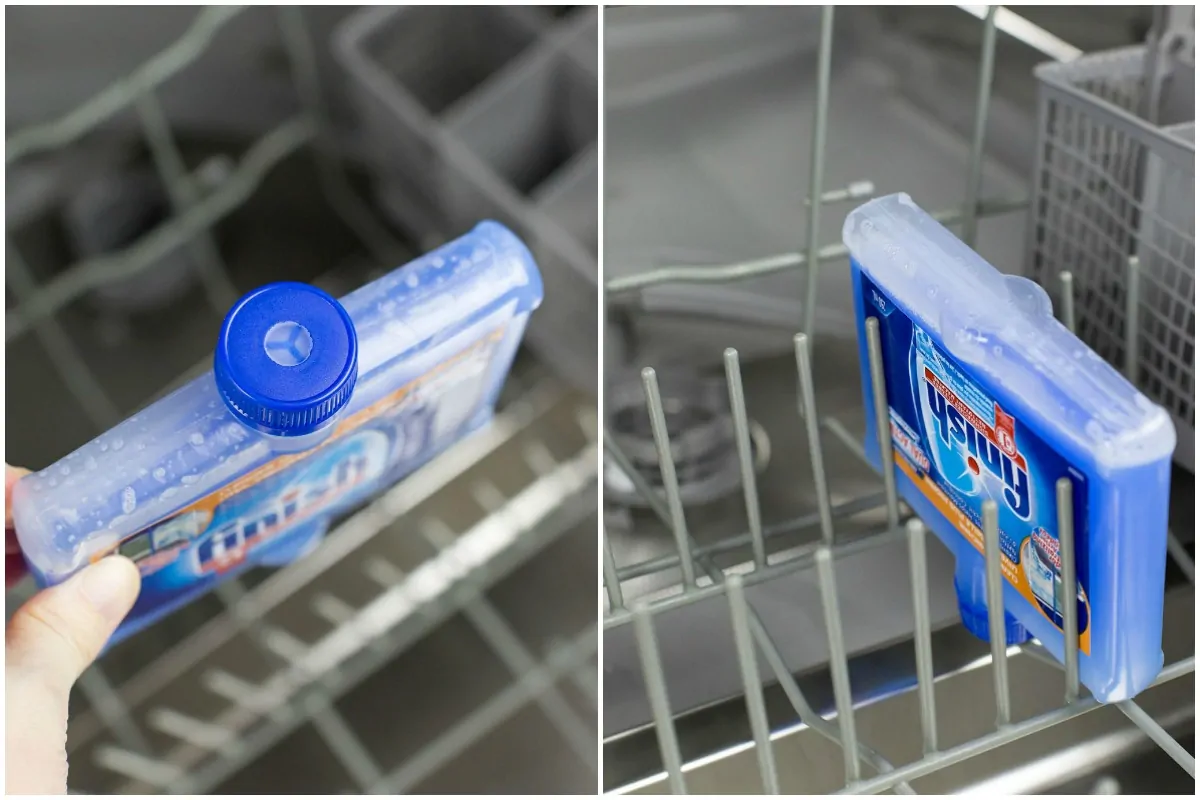 That's it.
Now go have a cup of tea and congratulate yourself on your great Spring Cleaning efforts.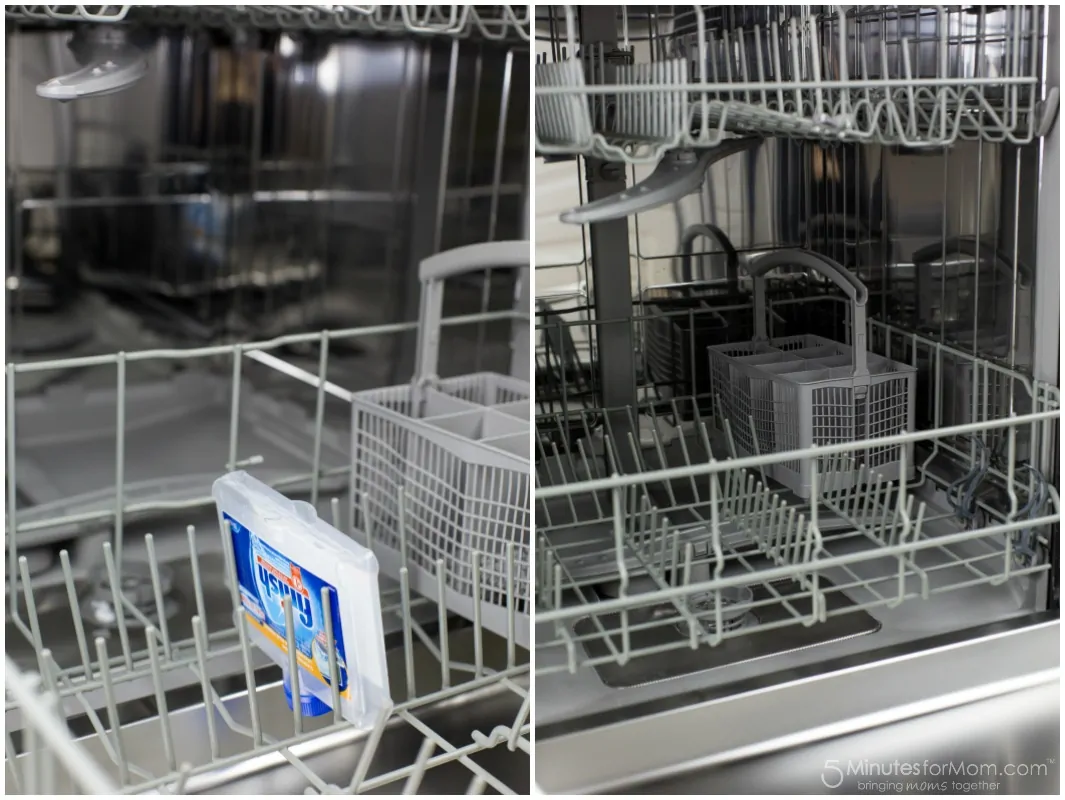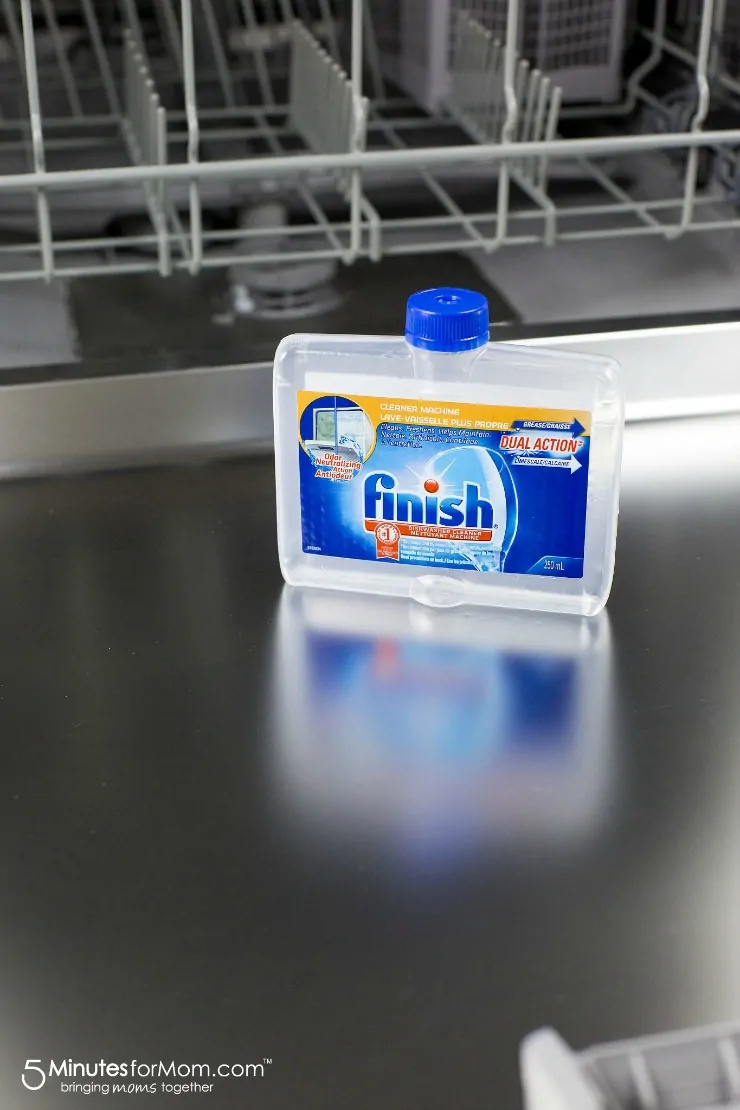 Sweepstakes
Would you like to win free home cleaning services for a year?
You can enter this sweepstakes for a chance to win home cleaning services for a year. (A value of $10K)
To enter, visit THIS LINK and leave a review of Finish® Dishwasher Cleaner or say why you would like to try it for a chance to win.
Pin for Later
Disclosure: This post is sponsored by Finish as part of a campaign with Jones Voice.
Written by Susan Carraretto, co-founder of 5 Minutes for Mom
Talk with me: @5minutesformom and Facebook.com/5minutesformom
Pin with me at pinterest.com/5minutesformom