This post may contain affiliate links. Read my disclosure policy here.
Depending where you live, winter can feel very, very long. For most places in Canada, February is a cold month and spring can seem far away. So we're partnering up with O.co, also known as Overstock.com, to help with winterizing your home's décor. Keep reading for a chance to win three of the featured items. This giveaway is a winter treat for our Canadian readers only.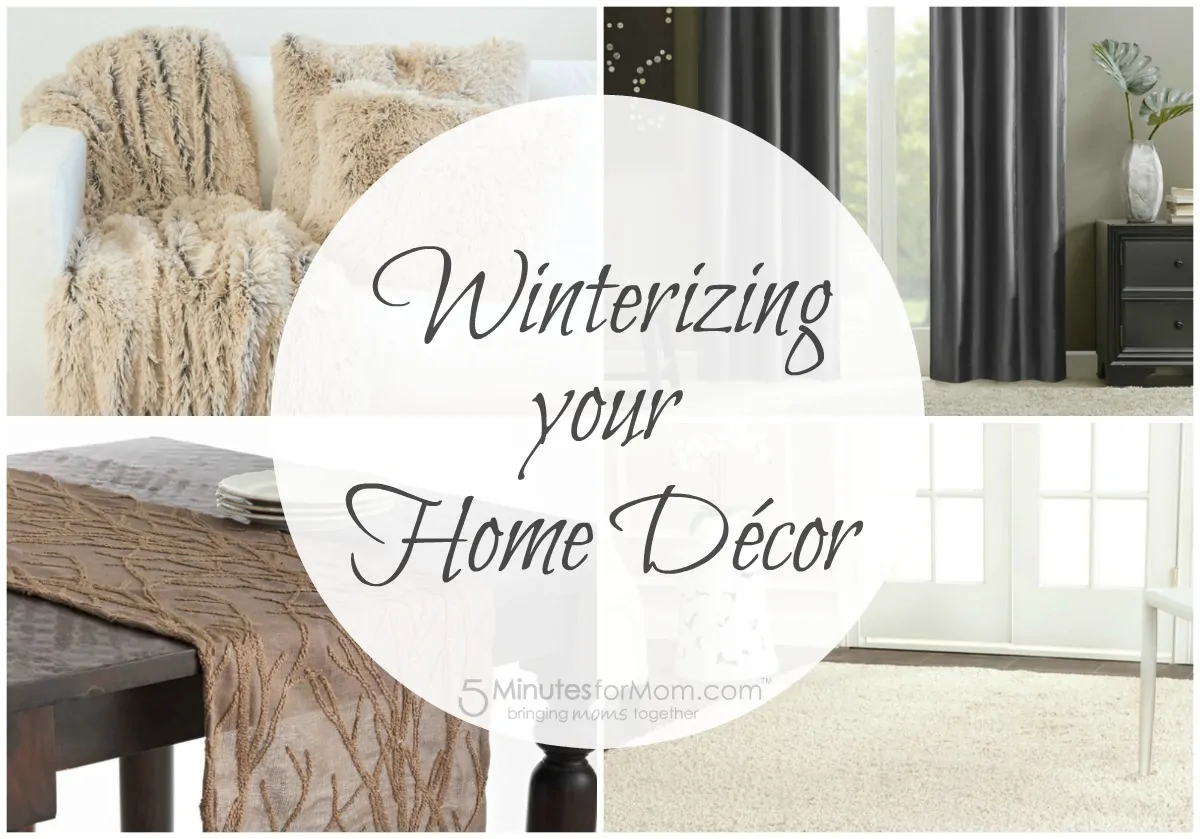 Does winter wear you down?
A wonderful way to enjoy this cold season is to warm up your home's décor so you feel cozier and happier.
After you've taken down all your holiday décor, and left behind the excitement of January's new year resolutions, February can feel a little empty.
But by adding a few key items and bringing in some inspiring textures and tones, you'll cozy up your home and get settled to enjoy the rest of the winter.
Check out our top picks from O.co, also known as Overstock.com, that will help you enjoy winter even when it's freezing outside.

Warm up your Home with a Cozy Rug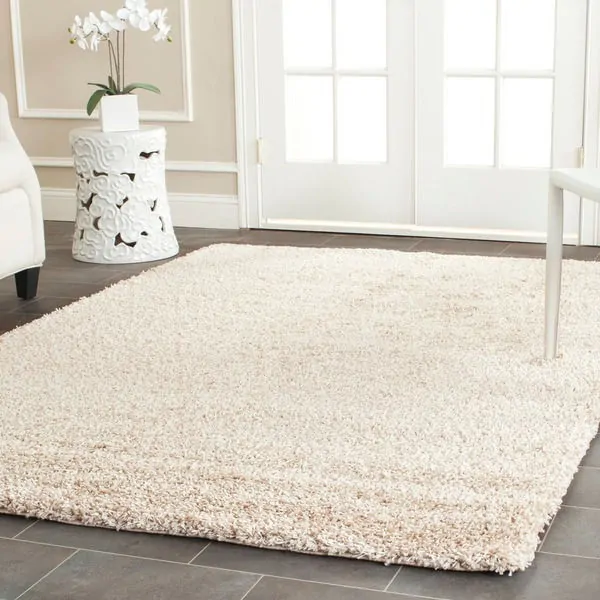 If you have hard wood or tile floors in your house, you know just how cold they can get in the winter months.
Cover cold floors with soft area rugs and you will warm up your room and make your home feel so much cozier.
We love this Safavieh California Cozy Solid Beige Shag Rug.
It's super soft so it's nice on your feet and it blends well with almost any decor.
A new rug can make your home feel brand new again.
Winterize your Home with Energy Saving Curtains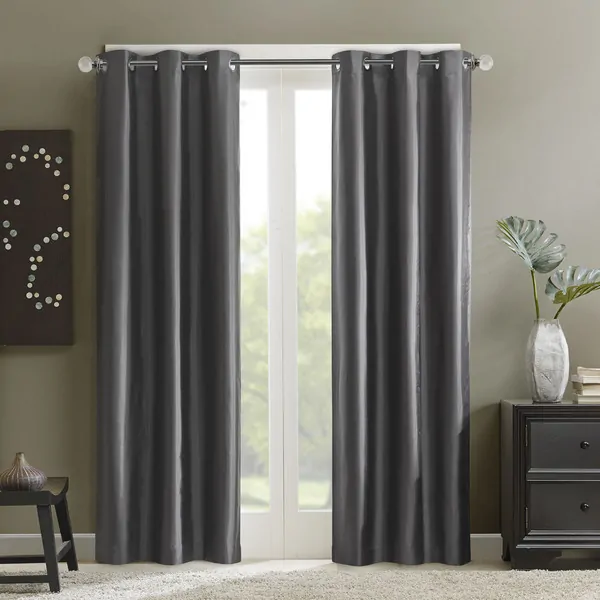 So much heat escapes from our homes through the windows. Hang some gorgeous (yet functional) energy saving curtains and keep more of that heat inside your home.
These Madison Park Cody energy saving curtains will complement your winter decor while also properly insulating the rooms in your home to save you money.
Each curtain panel is insulated with a solid foam backing to make them super efficient. Close the curtain panels to block drafts and keep the rooms in your home warm.
Go further with your energy saving by getting a a programmable thermostat to help maintain a steady temperature inside your home and lower your energy bill.
Duraflame Personal Space Heater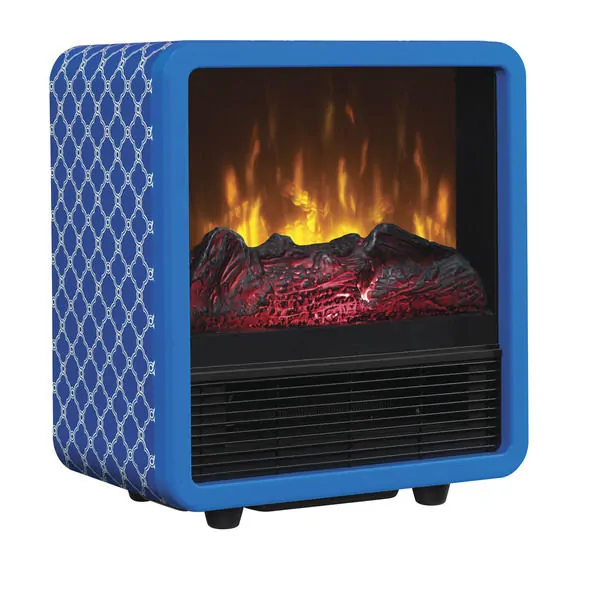 If you need a little extra warmth in a room in your home but don't want to heat the entire house a personal heater makes a lot of sense.
This personal space heater from Duraflame isn't just functional though, it's stylish too!
This space heater looks like a realistic fireplace, complete with flames, so it's fun to look at and we love the styling of the box with the bright blue. Bright colors are a great way to cheer up your home during the winter months.
Make this space heater a focal point in your room and warm up this winter.
Faux Fur Pillows and Throw Blanket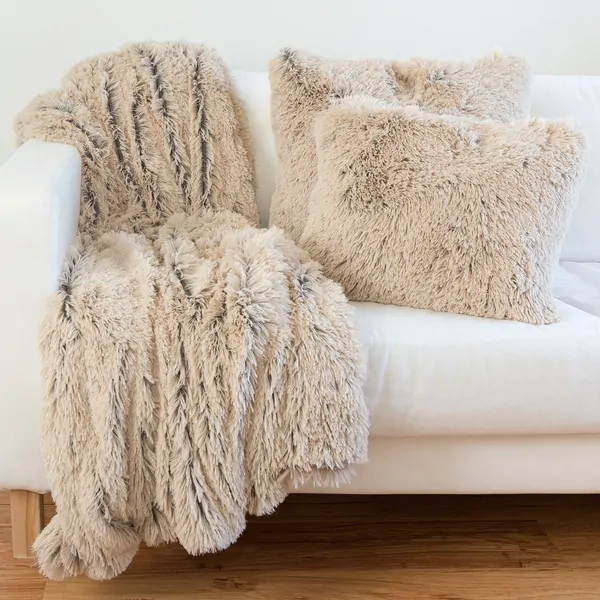 Faux fur is such a fun way to add texture to your home decor and it's so cozy for winter.
You won't be able to resist curling up on the couch with this Faux Fur Throw Blanket Set and the neutral color will look great with nearly any color scheme.
This blanket, with the option for matching pillows, gives your home a trendy look and is perfect to pull out now that the holiday decorations have been put away to add some extra style to your room.
Add a Pop of Color with this Espresso Maker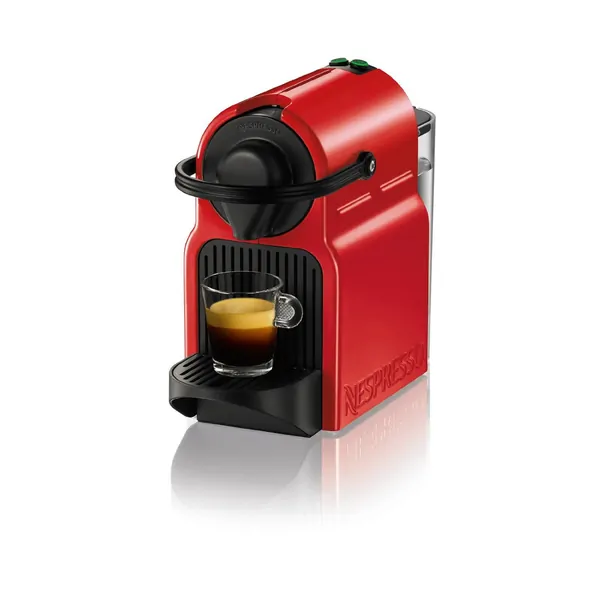 Warm up your kitchen with this stylish Inissia Espresso Maker from Nespresso. The cheerful red is a great way to brighten up your kitchen and the tiny footprint of this espresso maker makes it fit onto your kitchen counter without being overwhelming.
This isn't just stylish though. This expresso maker will help you create the perfect cup of espresso coffee that will taste just like it came from your favorite coffee shop.
When it's too cold to go outside, invite your friends over to catch up over a cup of espresso.
Treat Yourself to an Eye-Catching New Teapot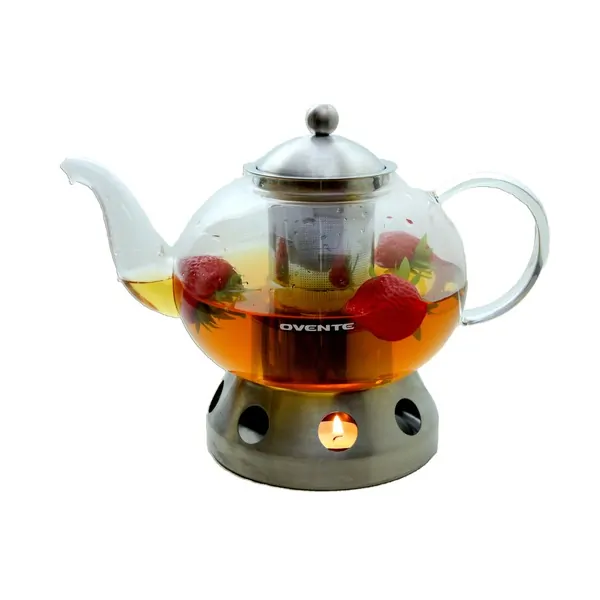 Is tea more your thing? Nothing warms you up like a nice cup of hot tea.
This Ovente Glass Tea Pot with Warmer is gorgeous and is the perfect thing to treat yourself to that will brighten up a long winter.
The styling of this would make it stand out in any room and be a definite conversation starter if you have guests over.
This glass teapot includes a stainless steel infuser lid so you can make sure your tea says flavourful. What a fun way to enjoy your tea during the winter months!
Diffuse Essential Oils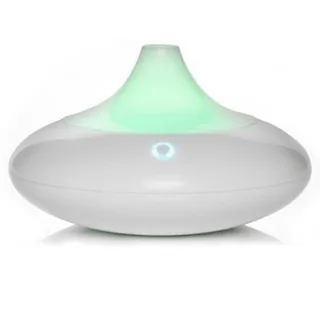 If it's a bit dreary outside you can really change the mood in your home by diffusing essential oils.
The ZAQ Dew Essential Oil Diffuser has LiteMist technology that disperses a fine mist of microparticles. It doesn't use heat so it works more like a humidifier and the style blends into any room decor.
Add lavender to your diffuser to help yourself relax before bed.
It won't take long before your room smells amazing and you forget just how cold it is outside.
Decorate Your Dining Table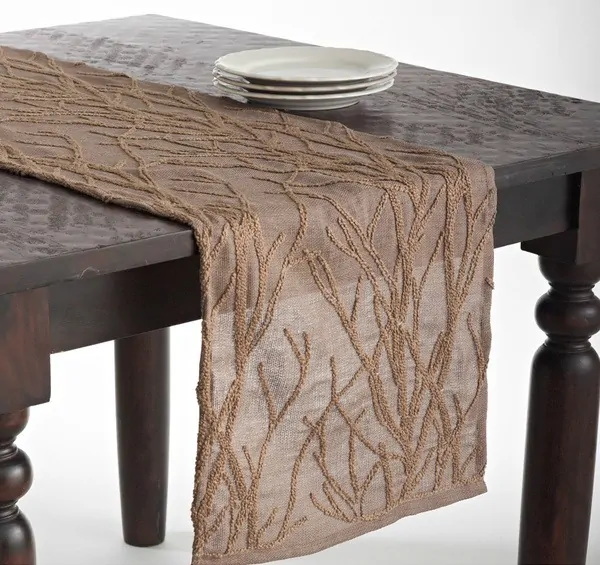 You can really change up the look of your dining room simply by adding a different table runner to your dining table.
This embroidered table runner has a lovely French knot design, vine-like pattern that works well for winter decor.
The contemporary design adds will give your room a refined look that leaves behind the feeling of Christmas decorations.

Light Scented Candles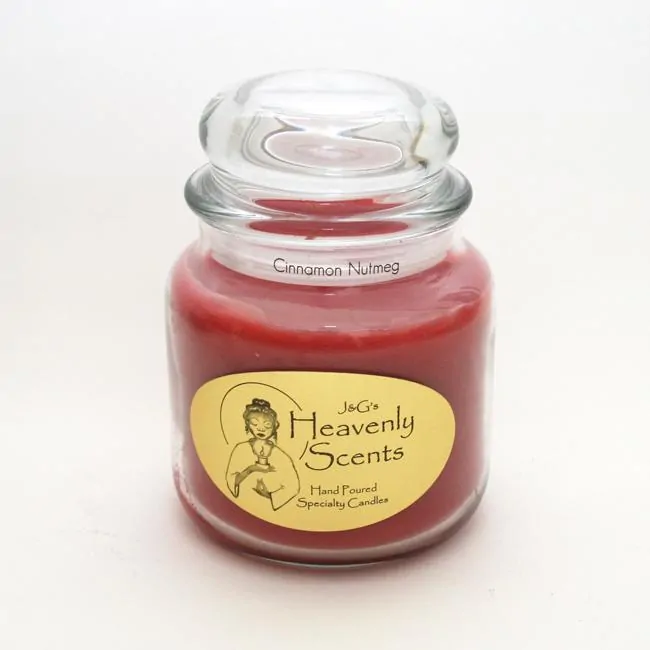 Warm up the look and feel of your home with a few brightly colored, sweetly scented candles. This simple addition to your decor can make your house feel so much cozier.
The Cinnamon Nutmeg Candle from J & G's Heavenly Scents is perfect for setting the mood in your home on a winter day.
It's so relaxing to watch the flame of the candle flicker and it doesn't take long to fill the house with amazing fragrance. Light a candle before having guests over or before settling down to watch a movie for the night.

Sleep Better With a Warm Down Comforter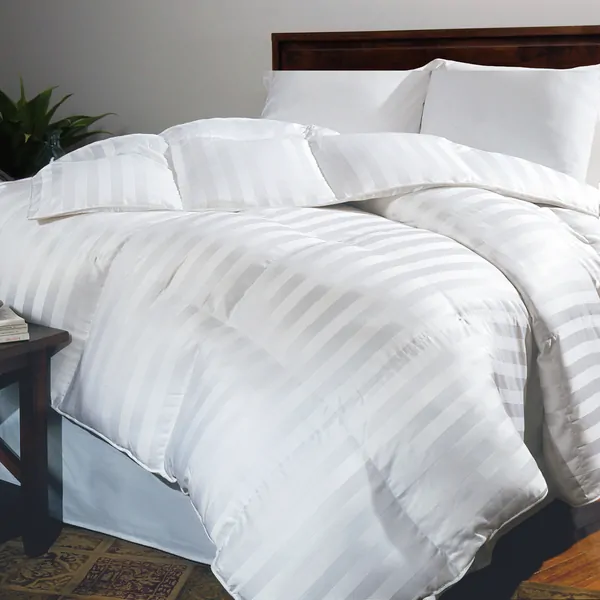 Treat yourself to the sweetest sleep under a luxurious oversized down comforter.
Your bed is the main feature of your bedroom, so when you freshen up the room with new bright, white bedding, you won't mind spending extra time inside this winter.
Sleeping in on Saturday will feel even better than ever!
This Hotel Grand Oversized Down Comforter has soft, 500 thread count cotton construction and Siberian white down fill with a baffle box construction to evenly distribute the fill.
Add style and warmth to your decor and winter will feel wonderful.
Win a Winter Warmth Prize Pack
We're giving a away a winter warmth prize pack including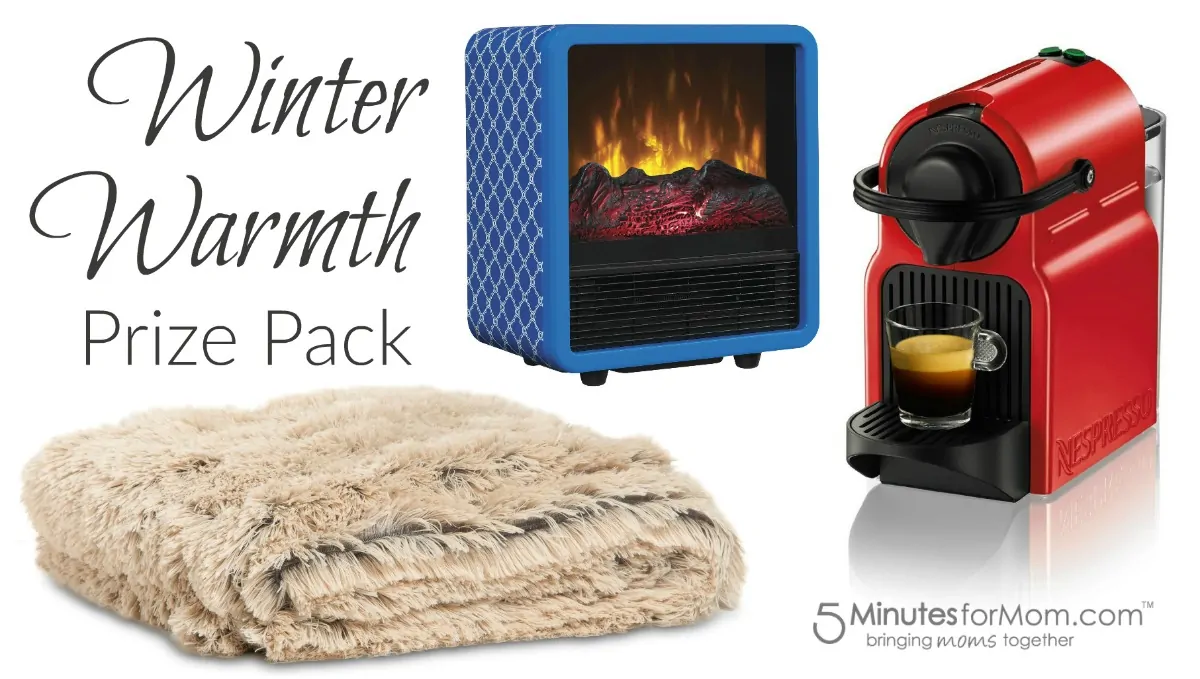 If you'd like to win, please leave a comment telling us which of the 10 items in this post is your favourite and why. We love to hear your thoughts!
Sorry to our US friends, this is one of our rare Canadian only giveaways.
Disclosure: While this article was written by co-founder of 5 Minutes for Mom, Susan Carraretto, and all items were personal favourite picks, this post is sponsored by O.co, also known as Overstock.com.
Tweet with us: @5minutesformom and Facebook.com/5minutesformom
Pin with us at pinterest.com/5minutesformom
Pin it for Later