This post may contain affiliate links. Read my disclosure policy here.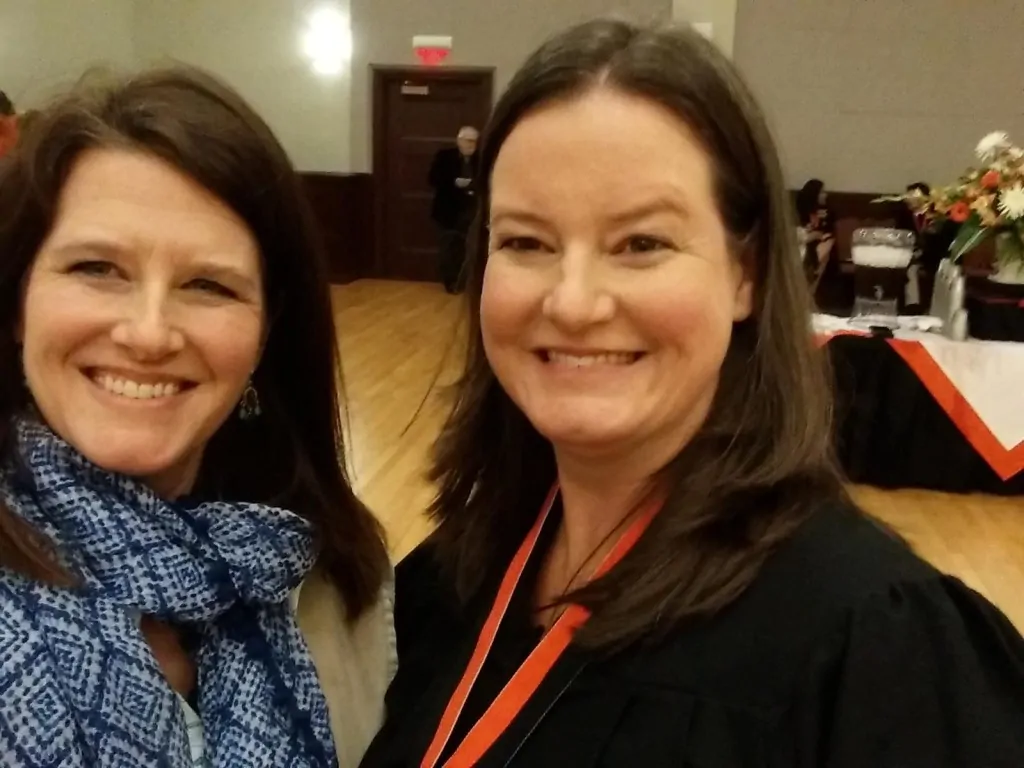 Jennifer is here to share about her special relationship with her sister in this post sponsored by the new Alvin Movie, Road Chip.
I have one sister who is a couple of years younger than me. My mom was an only child. Whenever my sister and I fought, which was a lot — the smiles and hand-holding in the picture below is a little deceiving — my mother would tell us how much she wished for a sibling, and we didn't even appreciate ours. She also used to say that one day we'd only have each other.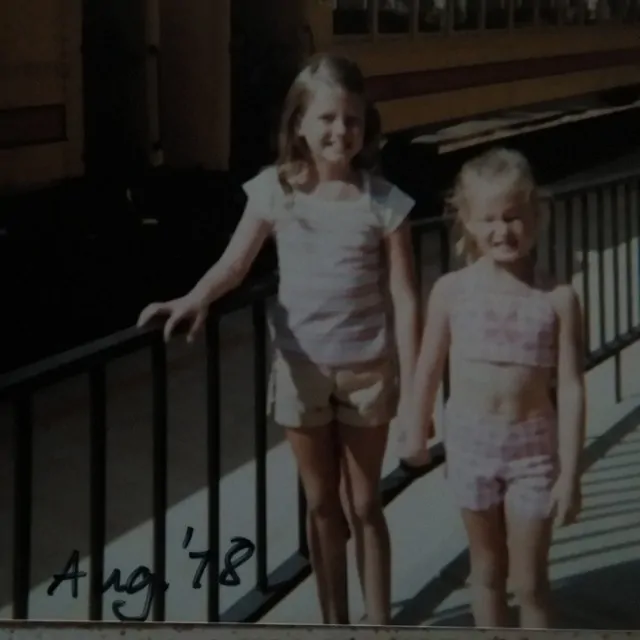 That day is beginning to feel like it's here. Our mom died a few years ago, and last year at this time, our grandmother (her mother) died. With her being an only child, that side of our family is gone. My sister and I united throughout my mother's illness, and then when we became caretakers and decision-makers for our grandmother.
After high school and our early twenties, we both got married and then had our first children within a year of each other. That was when I felt like our relationship started to get stronger. We still had our differences, and when I moved across the country for several years, that made it more difficult to stay close. Now that I've been back in our hometown for the last 5 years, I think we realized what we've been missing. My sister lives in a neighboring state, but she visits as often as she can, and I have visited her as well. We talk on the phone most days.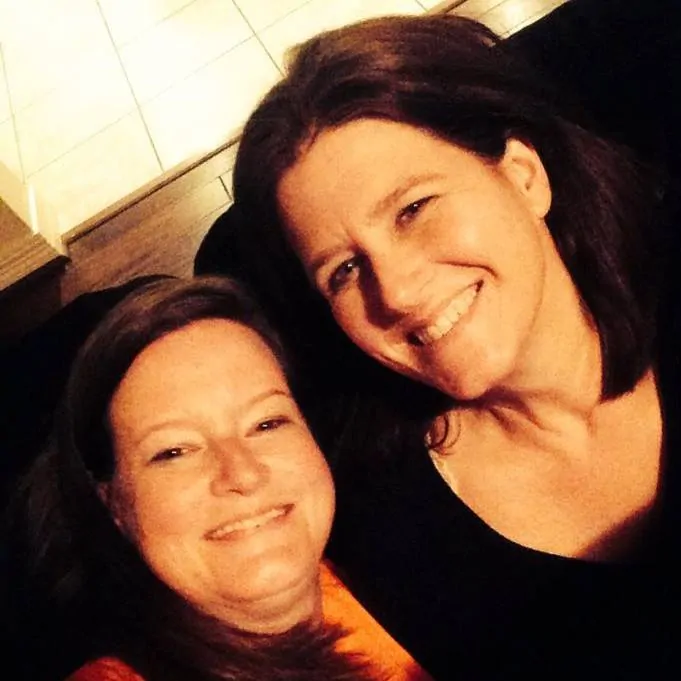 She was visiting a couple of years ago, when we discovered that my children's lice had taken up residence in my hair. We discovered that after this picture was taken or I guarantee she wouldn't have been so close to my head, even for a sister selfie. It was our first go-round, and my kids were clean, but I hadn't been able to catch the ones on me, so she helped me out. She was much more gracious than I. I probably would have been worried about bringing it home to my family, but they remained unafflicted.
That's just one of the ways that my sister has supported me recently. I was proud to support her last year when she graduated from college after working to get her college degree while she was raising a family and working full time. I hopped in the car for a road trip with my dad to surprise her. It was a great weekend. Believe me, it means a lot more to her and to us than it did to me when I had it handed to me when I was 21 years old.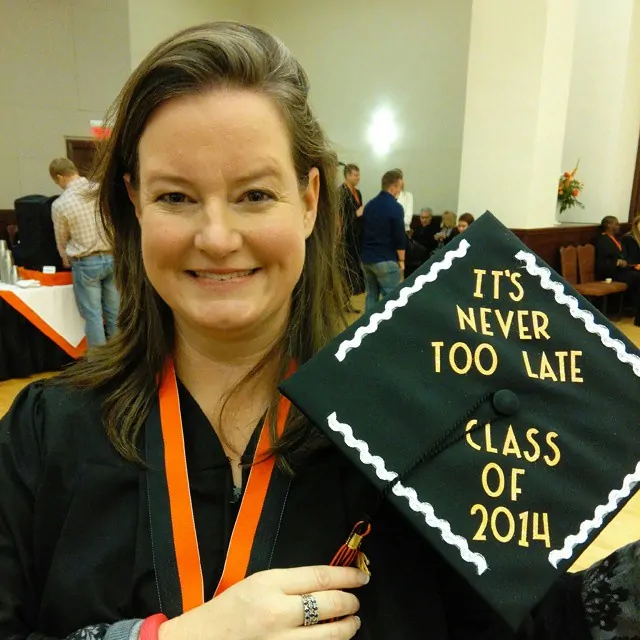 It really is true that your siblings are your first — and last — friends. We did not always have that "greeting card" kind of relationship, but now she's one of the first I turn to with good news, and I truly laugh harder with her than with anyone else. It has taken effort on both of our parts to see each other, to share our lives, to keep in touch, but these last five years have been the start of a whole new relationship for us.
It really has been the difficulties we've faced together over the last few years that cemented our relationship. In the latest Alvin and the Chipmunks movie, the boys have to come together for an epic road trip to try to save their family.
Alvin and the Chipmunks: The Road Chip in theaters December 18


Through a series of misunderstandings, Alvin, Simon and Theodore come to believe that Dave is going to propose to his new girlfriend in Miami…and dump them. They have three days to get to him and stop the proposal, saving themselves not only from losing Dave but possibly from gaining a terrible stepbrother.
Starring: Jason Lee, Tony Hale, Kimberly Williams-Paisley, Josh Green, Justin Long, Matthew Gray Gubler, Jesse McCartney, Kaley Cuoco, Anna Faris, Christina Applegate
Official Links – #AlvinMovie
Visit the Official Website
Like 'Alvin and the Chipmunks: The Road Chip' on Facebook
Follow on Twitter

Do you get into trouble with your siblings? Do you know they've got your back?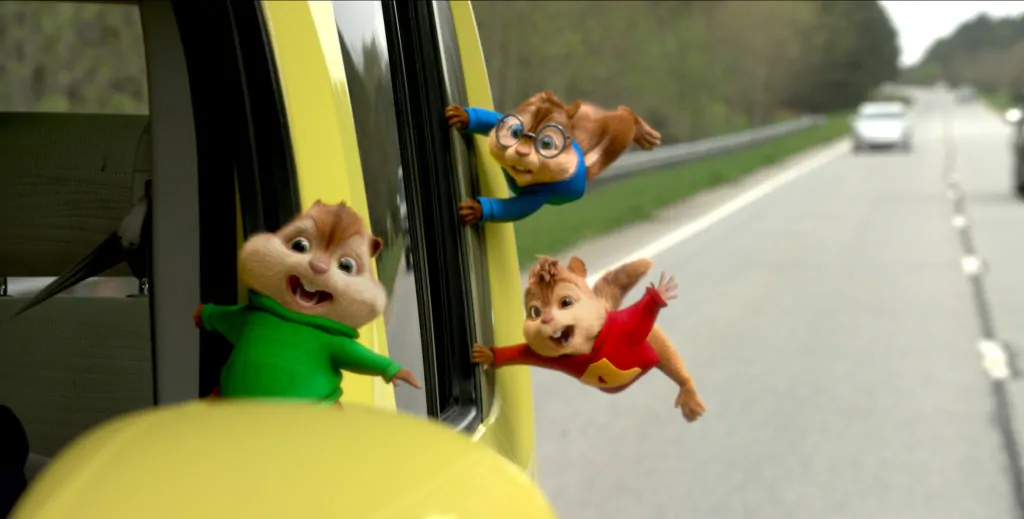 This time four years ago, I was on a junket for the Chipwrecked movie. It was so much fun, and I got to make a bunch of videos. Click over to that post to see those videos. They still make me smile.