This post may contain affiliate links. Read my disclosure policy here.
Susan here… I'm so thrilled to share a few of my favorite tips from the new book "Raising a Rock-Star Reader" by Amy Mascott and Allison McDonald. I was lucky to receive an advance copy so I could review it here. Just so you know, I've included affiliate links and you can preorder the book now. It will be released on November 10th.
I just wish I'd had this book 10 years ago.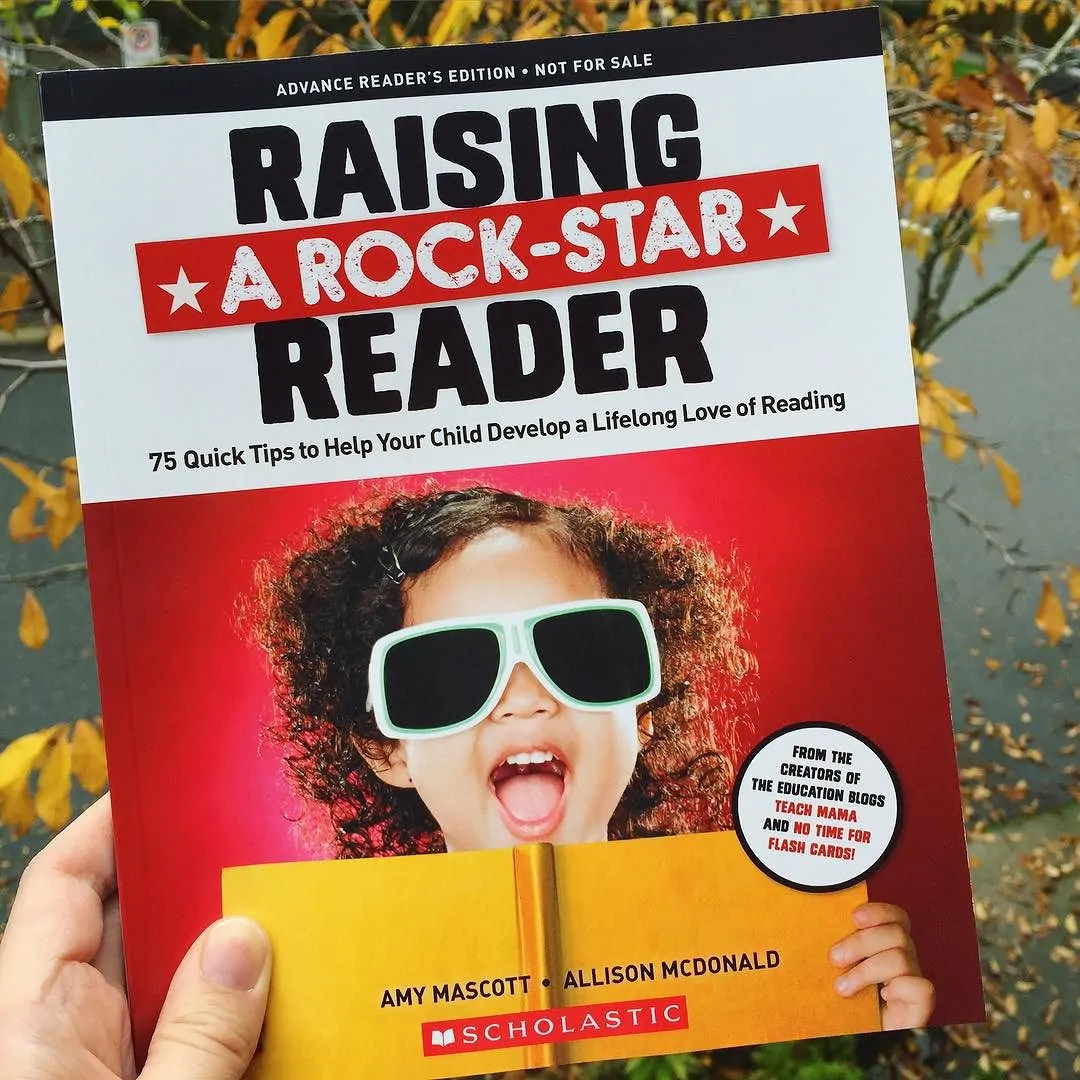 When my first baby girl was born, I didn't yet know Amy Mascott and Allison McDonald. Their fabulous blogs didn't yet exist and pinning wasn't yet a verb.
In those early years, I read mountains of books to both my girls and I continue to do so to this day… but I really could have used some creative ideas to help make teaching my girls to read more fun.
Now, as I read through the fabulous 75 tips Amy and Allison share in their new book Raising a Rock-Star Reader, I find myself saying, "Why didn't I think of that?"

Well, I suppose I never thought of many of these ideas because I'm not a trained teacher with years of experience teaching kids to read.
I was just a busy mom who desperately wanted her kids to love reading.
My girls are now 8 and 10 years old, and I wish I could go back in time and try some of these fun ideas.
Here are 3 of my favorite tips from the book…
[Tweet "3 awesome tips from Raising a Rock-Star Reader by @NoFlashCards @teachmama #RaiseAReader"]
Tip 45: Play say it, spray it. With letter sounds.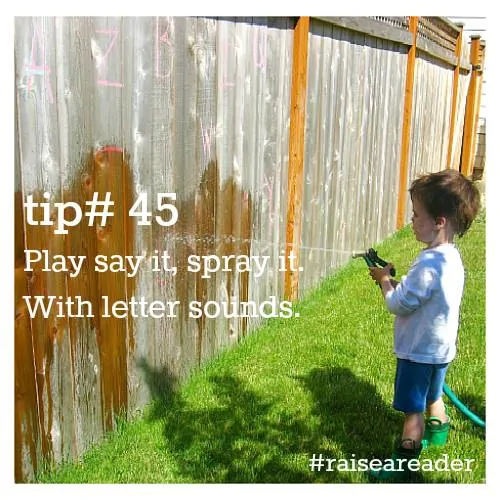 Tip 48: Use letter stamps with playdough.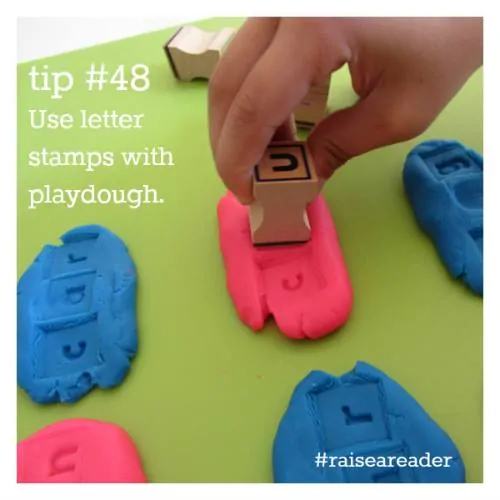 Tip 56: Use sensory materials to make writing fun.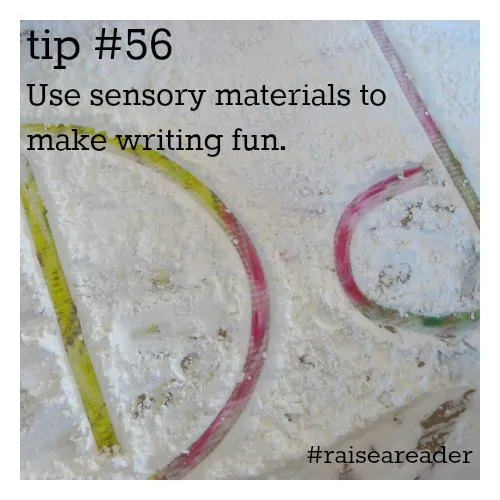 Free Printables
Use these printables along with activities outlined in the book, Raising A Rock-Star Reader: 75 Quick Tips to Help Your Child Develop a Lifelong Love of Reading, by Amy Mascott and Allison McDonald.
Click on the images below to download each printable from TeachMama.com
Rhyming Bingo Boards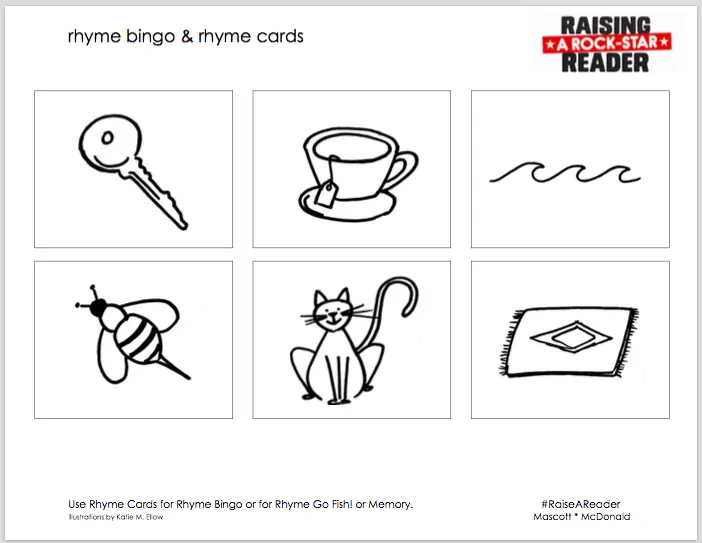 Beginning Sound Sort Cards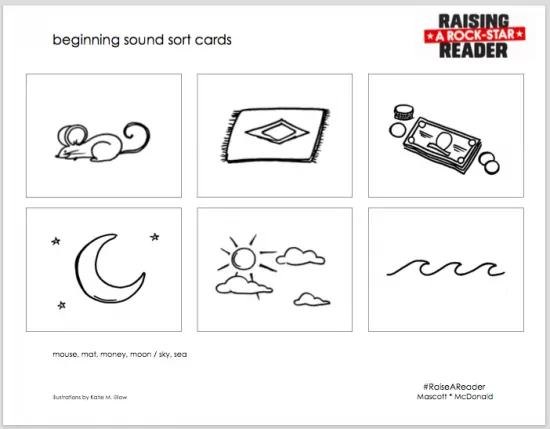 Grid Game Boards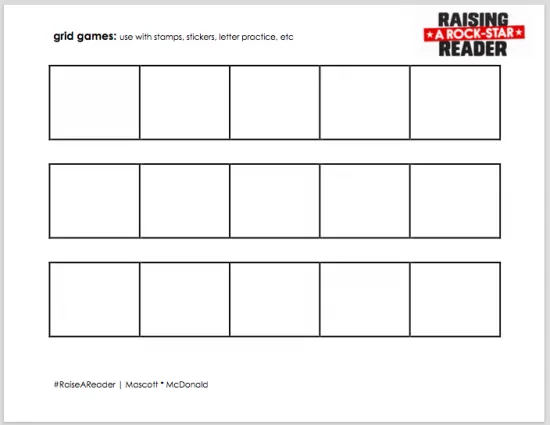 Share With Your Friends
Don't let your friends miss out…
[Tweet "It is easy to raise a rock-star reader… If you follow these tips #RaiseAReader"]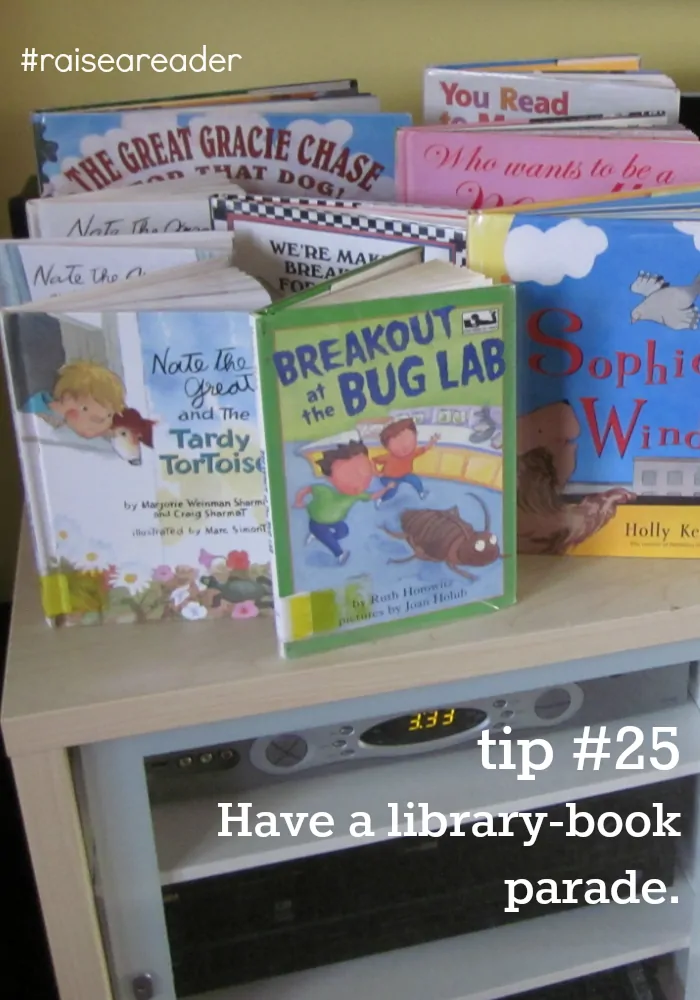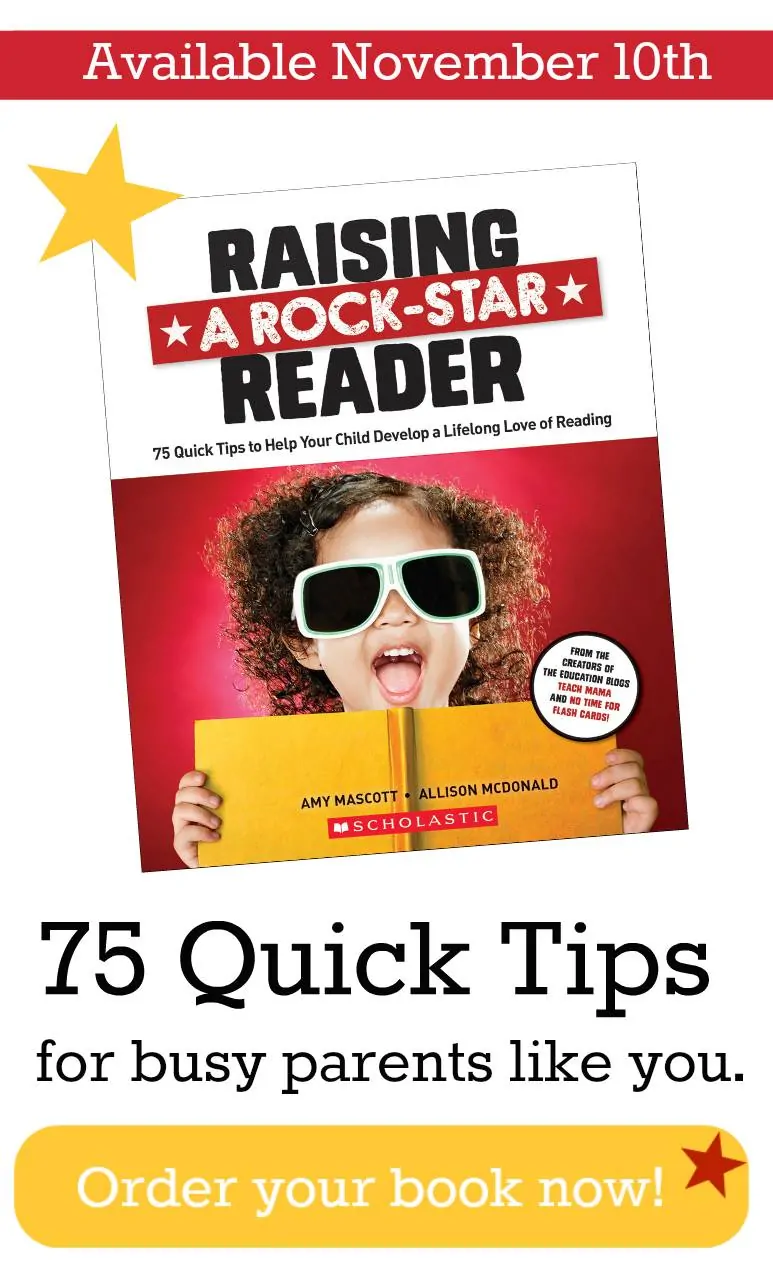 Written by Susan Carraretto, co-founder of 5 Minutes for Mom
Talk with me: @5minutesformom and Facebook.com/5minutesformom
Pin with me at pinterest.com/5minutesformom