This post may contain affiliate links. Read my disclosure policy here.
As a work at home, full-time blogger and single mother, I spend most of my days and nights either looking after my children or typing on my laptop. I work hard to make ends meet and to be present raising my 8 and 10 year old girls.
And, to be honest, I don't spend enough time these days investing "in-real-life" friendships.
So I love to take the opportunity to meet up with friends like the talented Nicole from MomTrends and a group of fabulous mom bloggers in a sweet spot like the Chicago American Girl store.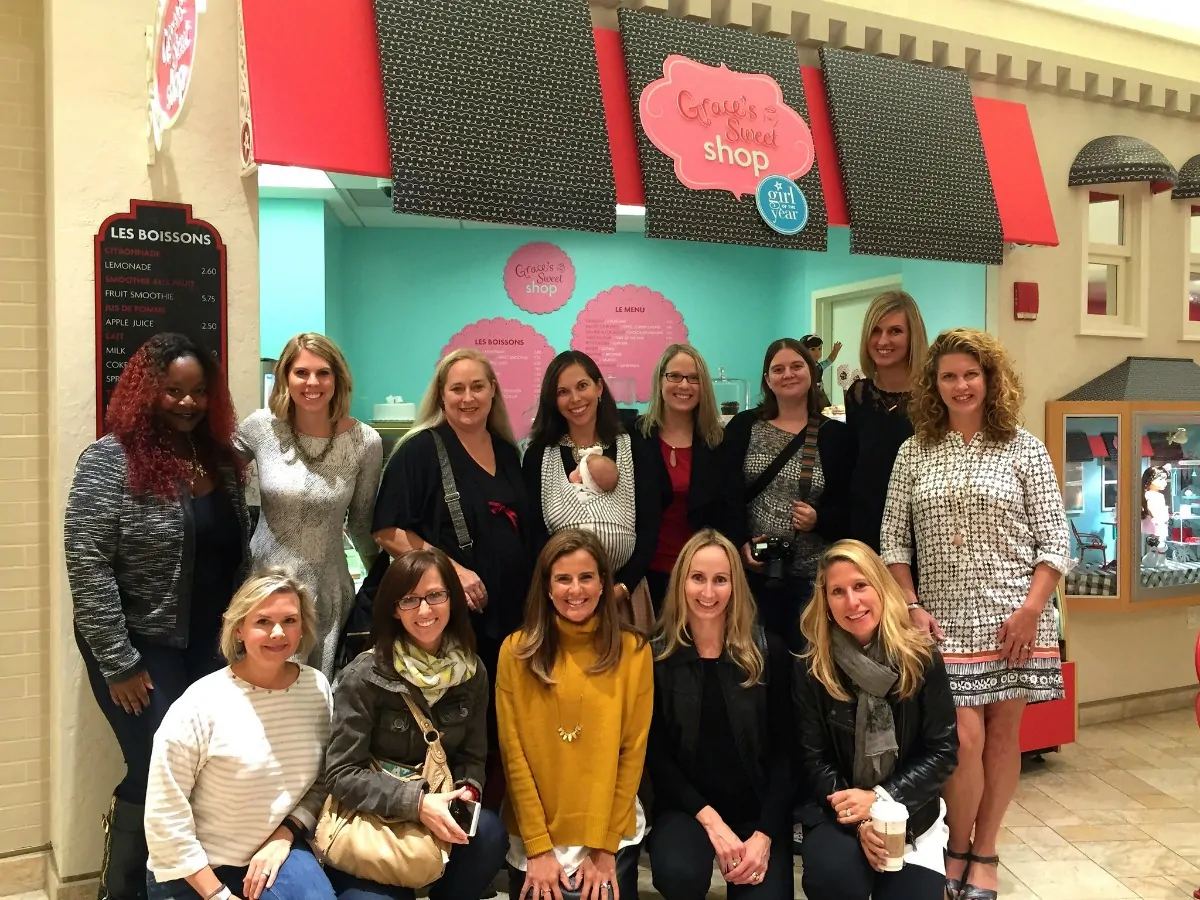 Since what we do as bloggers can be hard for people to understand, I find it extra nice to spend time with like-minded mom bloggers.
The American Girl store was a perfect venue for this ladies luncheon.


At the lunch we met up with Alison and Susan from SoChic, Betsy and Kristen from LilStyleFile, Jessica from StyleMeet Life, Agnes from Diaryofasahm, Bonnie from ChiilMom, Sarah from ToddlingAroundChicago and RaiJean from Swa-Rai along with our hosts Nicole and Sherri from MomTrends.
Before we sat down for lunch, we enjoyed a tour of the huge store and learned about the latest products as well as the history of the brand.
My girls LOVE American Girl and I'm a huge fan as well…
But as much as I adore their dolls, I think the best part about American Girl is the BOOKS!!!
Their line of books are absolutely brilliant.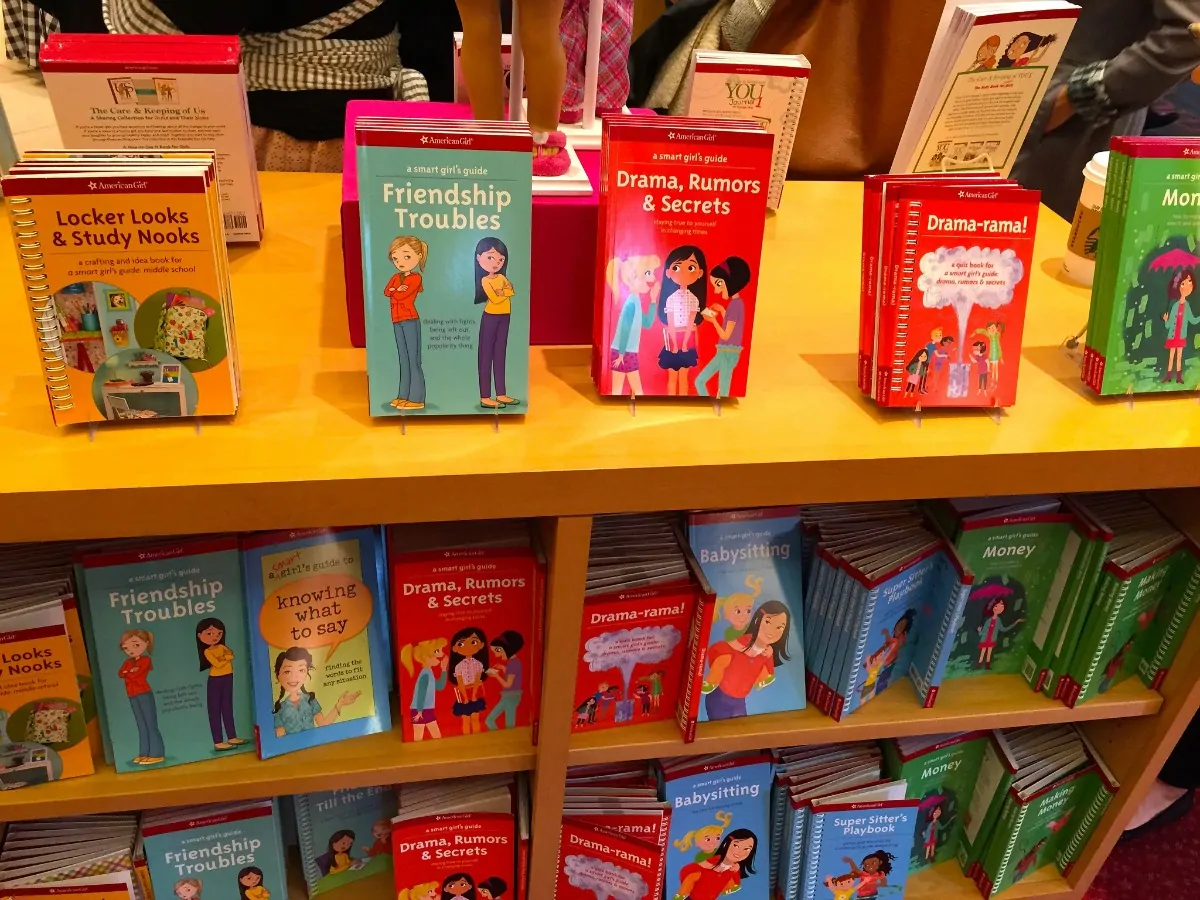 I am so grateful for the books about the complexities of friendships and helping girls understand the changes involved in growing up.
Recently, my girls and I read through The Care & Keeping of You together. Having the American Girl branding on this book and their fun, relatable style put my girls at ease and helped get them talking.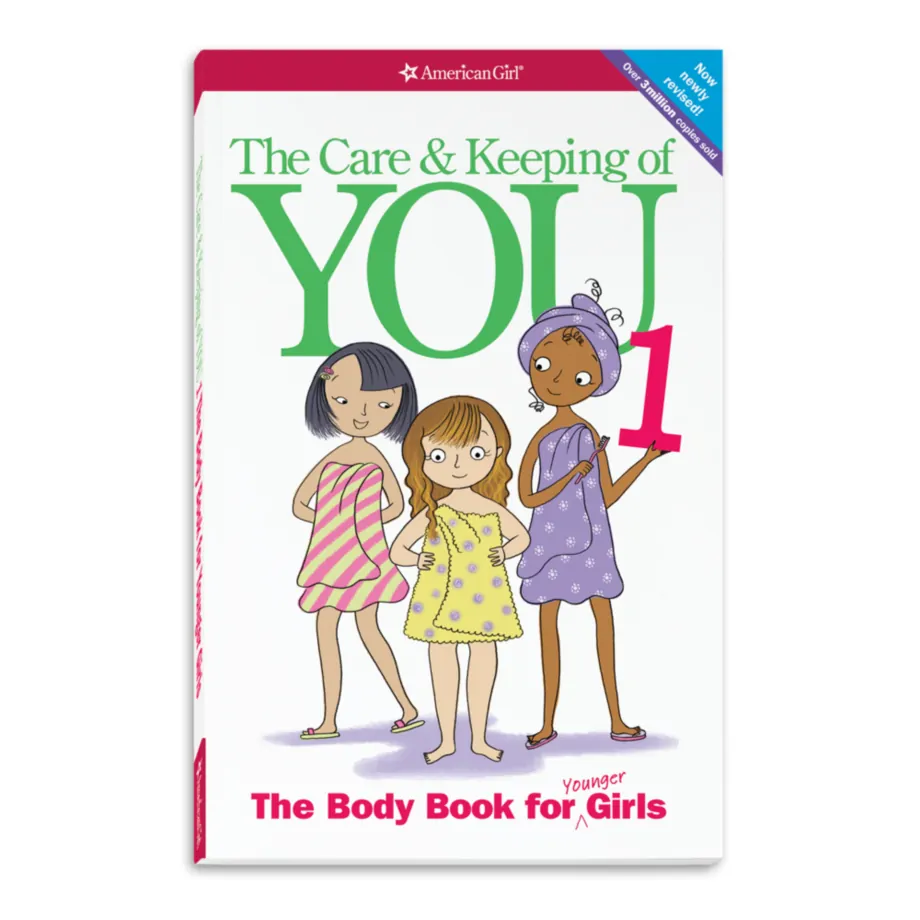 While I was at the store, I bought a copy of Friends: Making Them and Keeping Them and again because it was from American Girl, my girls were immediately interested. Both my girls are shy and introverted, so I'm finding reading this book together is extremely valuable in starting key conversations about their experiences at school.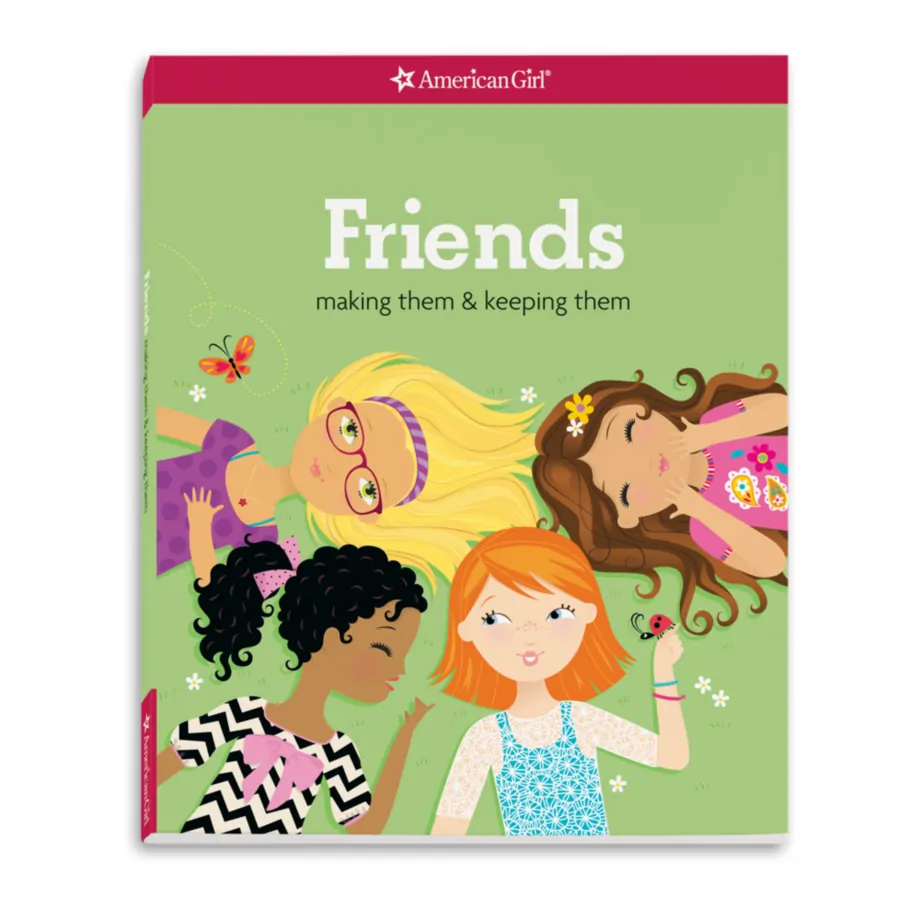 As parents, we sometimes take for granted the social skills involved in starting and maintaining positive friendships. Thanks to the books at American Girl, you can easily help your girls learn how to make and treat friends.
Friendships for girls — whether we're 8 years old or somewhere in our 40's — are important.
So the next time you have the chance to attend a blogger event, get out there and celebrate friendships.
And if you have little girls, check out the wonderful books (and dolls) at American Girl.
Share With Your Friends
We'd love, love, love a tweet or a pin… Thanks so much! 🙂
[Tweet "How American Girl can teach your girls the secrets of good friendships…"]

Photos provided by MomTrends, except for my embedded Instagram shots.
Written by Susan Carraretto, co-founder of 5 Minutes for Mom
Talk with me: @5minutesformom and Facebook.com/5minutesformom
Pin with me at pinterest.com/5minutesformom