This post may contain affiliate links. Read my disclosure policy here.
Did you read any of the thousands of Facebook comments or watch the videos that went viral in August claiming there are shiny flakes that look like glass shards in Huggies® baby wipes?
Well…
Like many Internet rumors, this one turns out to be completely false.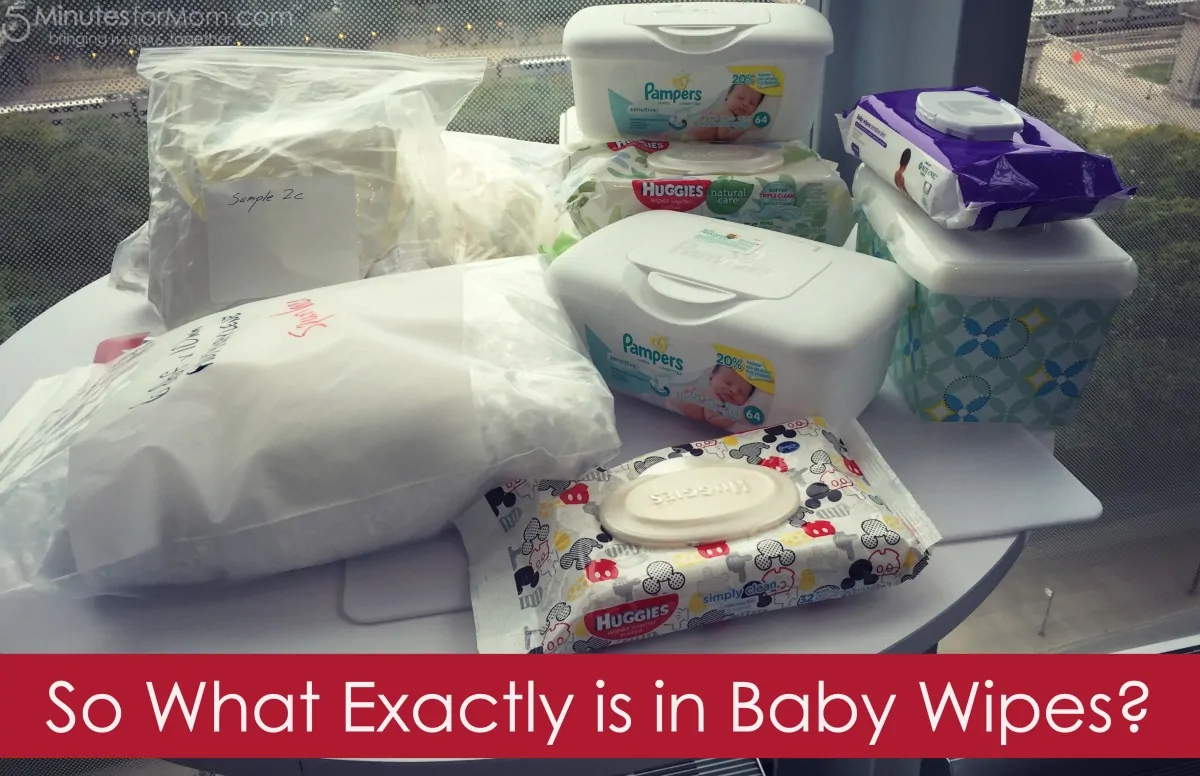 But when a video making accusations that scare parents is watched over 24 million times, even a crazy sounding rumor can take hold and convince far too many people.
And when a supposedly reputable news source like CNN airs a story making the claims sound even more realistic, the situation gets really serious.
As you'd expect, Huggies – the company who has been making these beloved baby wipes for years – immediately took action when they saw the first viral video.
Representatives from Huggies contacted the concerned parents, and had the wipes in question transported to an independent quality testing lab to find out if there was anything wrong with them.
After vigorous independent tests, it was proven that the suspected wipes were of the identical high quality of any other Huggies wipes.
There was definitely no glass, fiberglass or anything except the expected ingredients present in the wipes.
But despite the independent tests performed quickly after the initial complaint, rumors and false accusations still filled the Internet. In fact, the CNN new story ran on Aug 22nd AFTER the tests PROVED there was no glass in the wipes.
Sadly the truth wasn't as big of a news story as outrageous claims that baby wipes with glass shards could be cutting up baby bottoms.

Getting The Facts
In an effort to explain the truth and calm parents fears, Huggies organized and hosted a Parents Council Forum on Monday, October 5th where they invited several parenting bloggers to learn the facts to share with our audiences.
We met in Chicago for a day long roundtable discussion with the chemical engineers, product testers and several other Huggies team members.
I learned an incredible amount about what goes into the process of researching, developing, testing and producing baby wipes and diapers.
The size and expertise of the staff involved in the process of creating these baby products that we take for granted is truly phenomenal.
So WHAT was the shiny stuff the moms were showing in the videos?
It was NOT glass, so you might wonder what were the shimmering spots on the wipes?
The chemical engineers explained to us that the shimmers seen were likely light reflecting on the wet surface on the intersections of microfibers that make up the wipes.
As I stared closely at one of the wipes – taken directly from one of the returned packages – I flexed and turned it in the light, looking closely for any shiny spots.
Eventually I did find one shiny spot on the wipe.
I showed it to one of the chemical engineers and he said it was indeed light reflecting on the wet surface of the wipe at the intersection of microfibers.
I rubbed the wipe between my fingers to see if it felt in any way rough or like it had sharp particles in it.
But the wipe was just as soft as any of the other Huggies wipes that I've used for years.
Only when I rubbed it continually between two fingers, which is not the intended way of using the wipe, could I get a little bump to form under the surface of the wipe. Yet even those little bumps of fiber were not sharp… they were just tiny lumps of soft fiber.
The chemical engineers explained the wipes are made of Cellulose and Polypropylene.
The intersections of these microfibers could stick together like a tangle in very fine hair and make a little bump that might reflect light when wet.
The Science Behind The Wipes
Attending this session was eye opening. I never realized how much science goes into making baby wipes. The engineers work for years developing and continually improving the formulas.
It was clear the employees take huge pride in the quality of the product and manufacturing process.

Huggies baby wipes are made of soft polypropylene microfibers and absorbent cellulose fiber. The liquid ingredients are 99% purified water.
The exact formulation includes:
Purified Water
Surfactant – to act like a gentle soap type of cleanser
Preservative – necessary to keep mold and bacteria out of the wipes
Botanicals and Vitamins – such as Aloe and Vitamin E
pH adjuster
Softening Ingredients
The formulation and the final product are put through extensive rigorous tests… even going so far as testing to ensure they are safe if consumed or rubbed in eyes.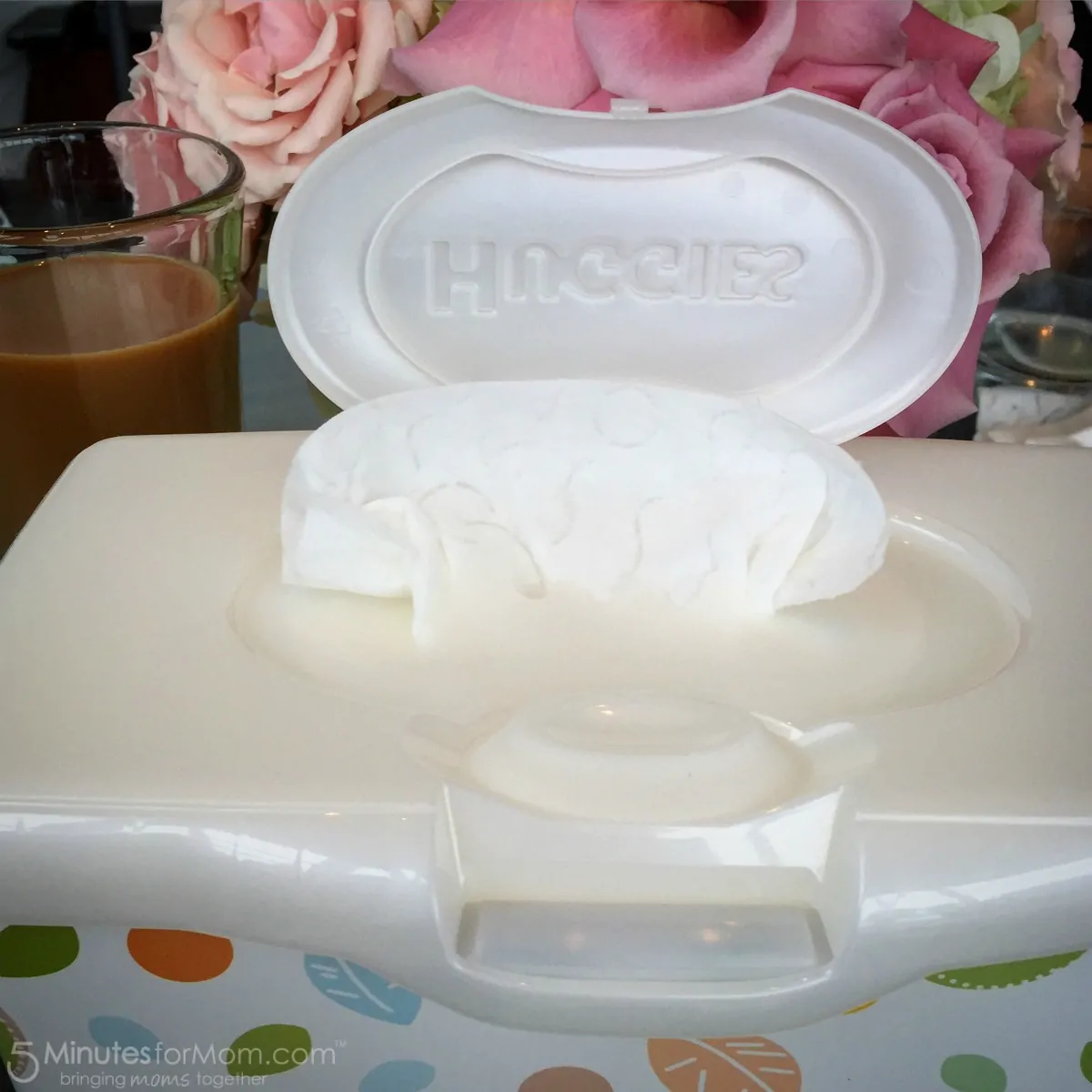 When this incident unfolded, the workers in the manufacturing facility were sincerely saddened and upset by the accusations.
We must realize that a corporation is made up of people and our words can hurt and impact on so many levels.
While I believe it is important for consumers to continually demand the highest quality and safety from corporations, we must still be careful and respectful when we put forth product questions and complaints.
Falsehoods can quickly affect jobs and ignite unnecessary fear and waste for consumers.
Nobody Wins
I hate to think that many well meaning parents threw away perfectly good baby wipes out of unnecessary fear.
I don't judge the moms who were concerned and voiced their fears, but I hope we can all learn to be more careful in our use of social media when voicing product questions and complaints.
Facebook, YouTube and other social sharing sites are NOT the best way to publish your questions if those questions are likely to ignite widespread fear and panic. Not only do unsubstantiated claims hurt employees and companies, but you run the risk of incredible personal backlash on your social channels.
Any form of negativity that you put out into social media will come back at you exponentially.
The original sources of the videos as well as those continuing the scandal received extreme personal attacks for their opinions.
Since Facebook and other social media sites make you a public figure (even if you have your settings relatively private), you open yourself up to backlash that could even turn to bullying, stalking or other abuse.
I recommend you NOT use Facebook for debating sensitive topics.
Your name is too easily attached to a position or side of an argument. Other people who disagree strongly can then use social media and your words against you.
Share With Your Friends
We'd love, love, love a tweet or a pin… Thanks so much! 🙂
[Tweet "Ever wondered what exactly is in baby wipes?"]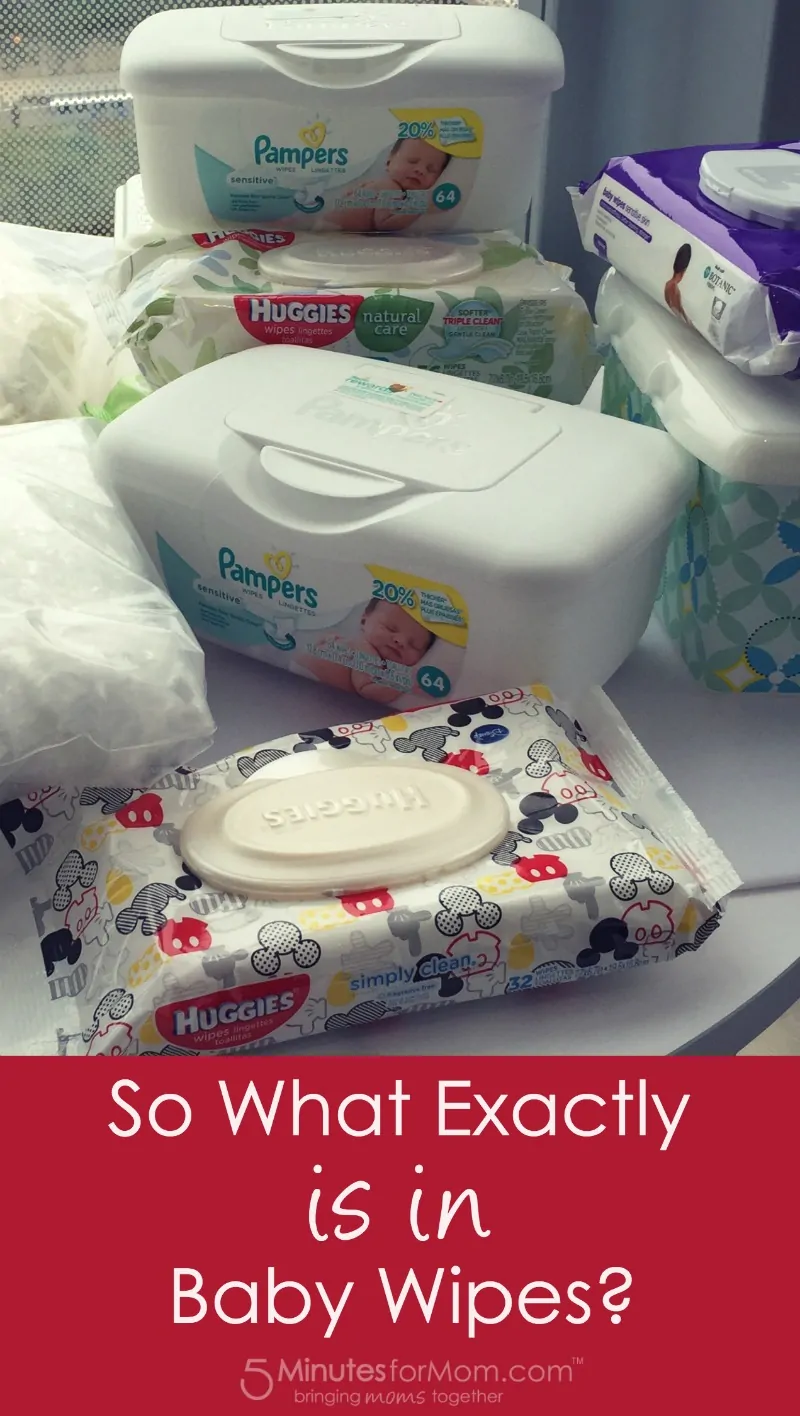 My expenses were covered to attend this event in Chicago.
Written by Susan Carraretto, co-founder of 5 Minutes for Mom
Talk with me: @5minutesformom and Facebook.com/5minutesformom
Pin with me at pinterest.com/5minutesformom