This post may contain affiliate links. Read my disclosure policy here.
Tonya here today to talk about decorating bedrooms for kids. I'm going to take you on a quick tour of a couple of the kids' bedrooms in my house and show you the beautiful new Fall collection by BrylaneHome. Thanks to BrylaneHome® for sponsoring this post.
When it comes to decorating kids' bedrooms I tend to stay away from the latest character bedding and fads. I prefer to decorate in a simple, yet elegant style that will grow with the kids, and that can be updated, built upon, and changed just a little as they get older.
So when I was asked to try out a few sheet sets from the new BrylaneHome Fall collection I literally jumped at the chance. The sheets are the exact style I love. They enable me to decorate with the latest styles, colors and designs in mind, but the simple patterns and color choices mean the way I style the bed will last for quite a while without the kids getting tired of it, or outgrowing it.
Two of the girls share a bedroom, and even though their beds are not identical, I've managed to keep the bedroom looking uniform with simple colors and patterns, but still showing their fun side in the decor. And thankfully they both have very similar taste and a love of butterflies.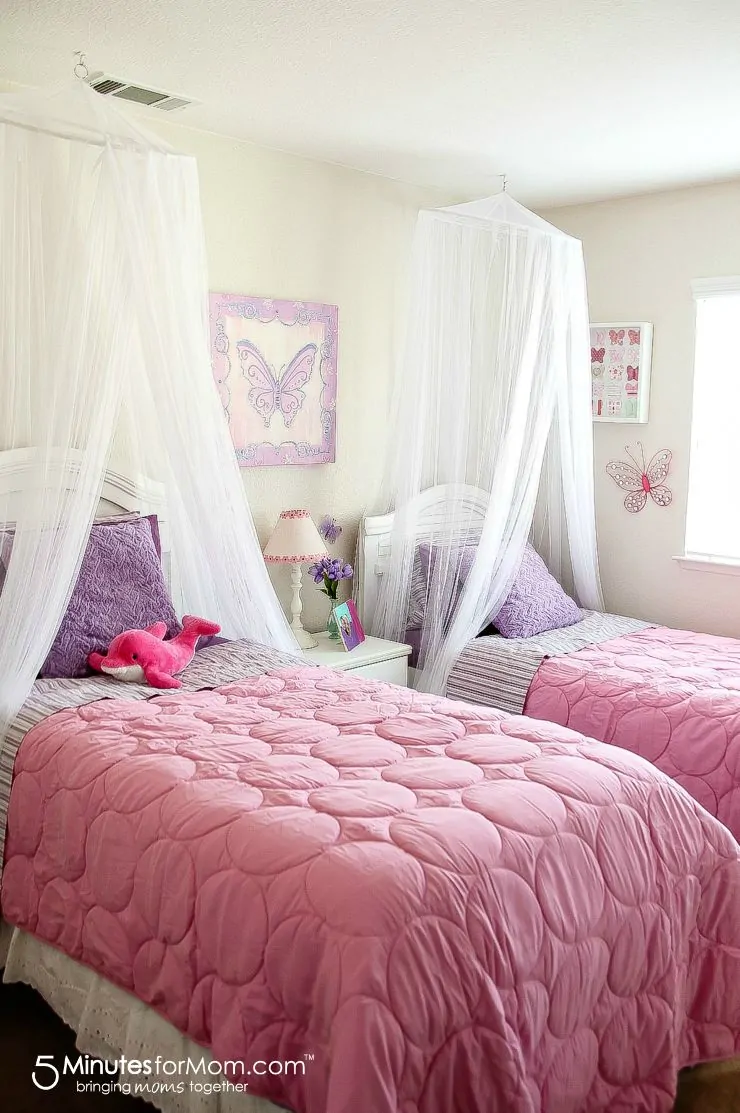 The sheet set on each bed pictured above is the Hatteras 200 thread count sheet set in purple. Each set contains a striped top sheet and pillow case and a solid purple bottom sheet and pillow case. The sheet set is also available in sage and yellow so there is a lot of potential to mix and match colors.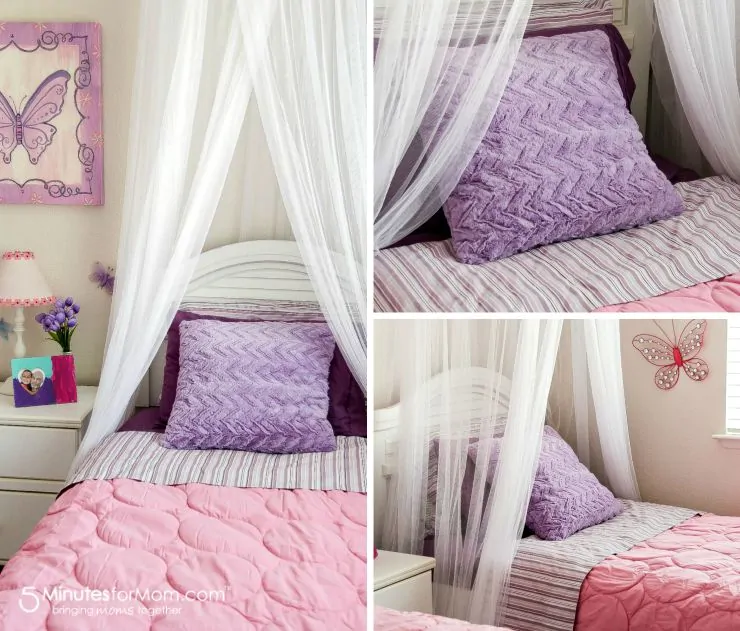 The third bed I made over was my sons. His favorite colors are blue and green, and as soon as I spotted the Tangier 300 thread count sheet set in blue haze. I knew that was what we needed. His bedroom has a lot of brown, green, grey with a teal accent color, which matches the blue haze sheets beautifully.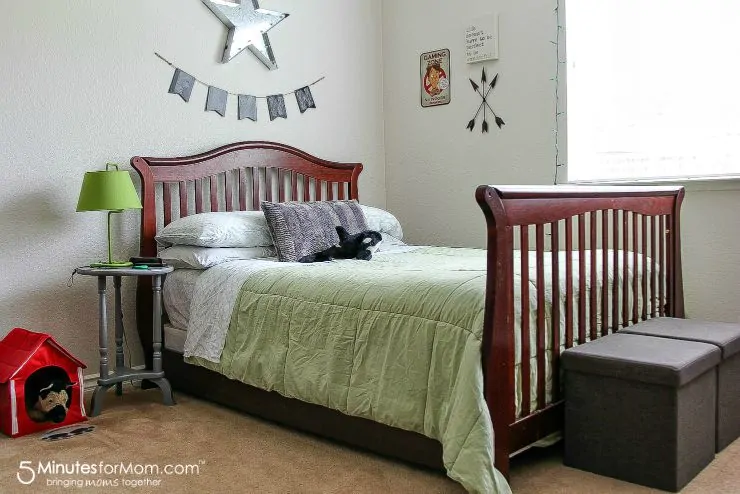 The Tangier 300 thread count sheet set has a medallion print and is available in black, gold, blue Haze (which we have), and Moroccan blue. The set comes with a top and bottom sheet and two pillow cases. What you can't see in this photo is that I recently painted the inside of his armoire (which is the same color as the bed frame) in a gorgeous teal color which looks great with blue in the sheets. His desk chair is also the same color.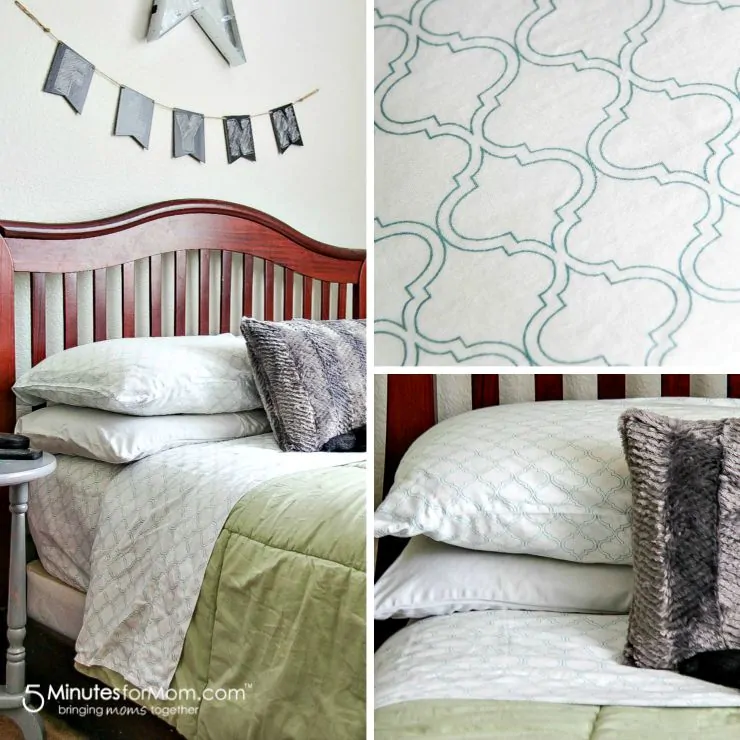 More Decorating Ideas
If you'd like more ideas for how to affordably decorate your child's bedroom, consider checking out our series of DIY furniture posts:
Written by Tonya Staab, lifestyle blogger at Create-Celebrate-Explore
I received compensation from BrylaneHome along with the sheet sets pictured in exchange for writing this review. Although this is a sponsored post, all opinions are my own.