This post may contain affiliate links. Read my disclosure policy here.
Get inspired and equipped to cook (and live) like an Italian with David Rocco's new cookbook, Made In Italy. Featured in this post is David's recipe for Spaghetti Con Ricotta E Pomodorini – Spaghetti with Ricotta and Cherry Tomatoes. This post is part of a sponsored campaign with Barilla to support their initiative helping Canadian families celebrate family time with #ShareTheTable.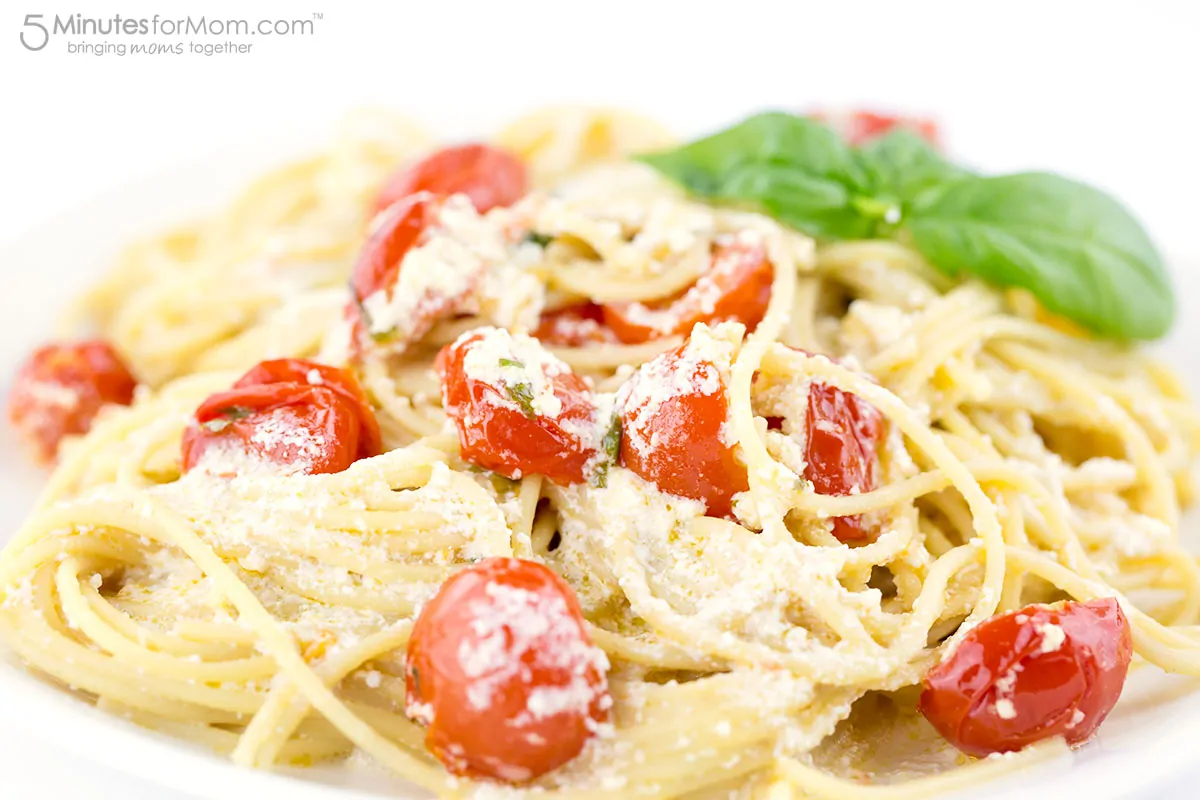 I just devoured David Rocco's latest cookbook, Made in Italy.
And when I say devoured, I truly mean devoured.
I read it cover to cover this morning, lingering over photos so beautiful I wanted to plunge a fork right into the pages, smiling with the locals as they offered up their fresh bounty, and stopping to take in the photographic scenery, mesmerized as if I had just pulled over to the side of the road on the Amalfi coast and were standing in the hot sun with the ocean wind knotting my hair.
Made in Italy isn't a cookbook — it is an Italian experience.
It is like climbing on to the back of a Vespa with David Rocco himself, touring through the Italian countryside, visiting with local families and chefs, and finally understanding why food is so sacred to Italians.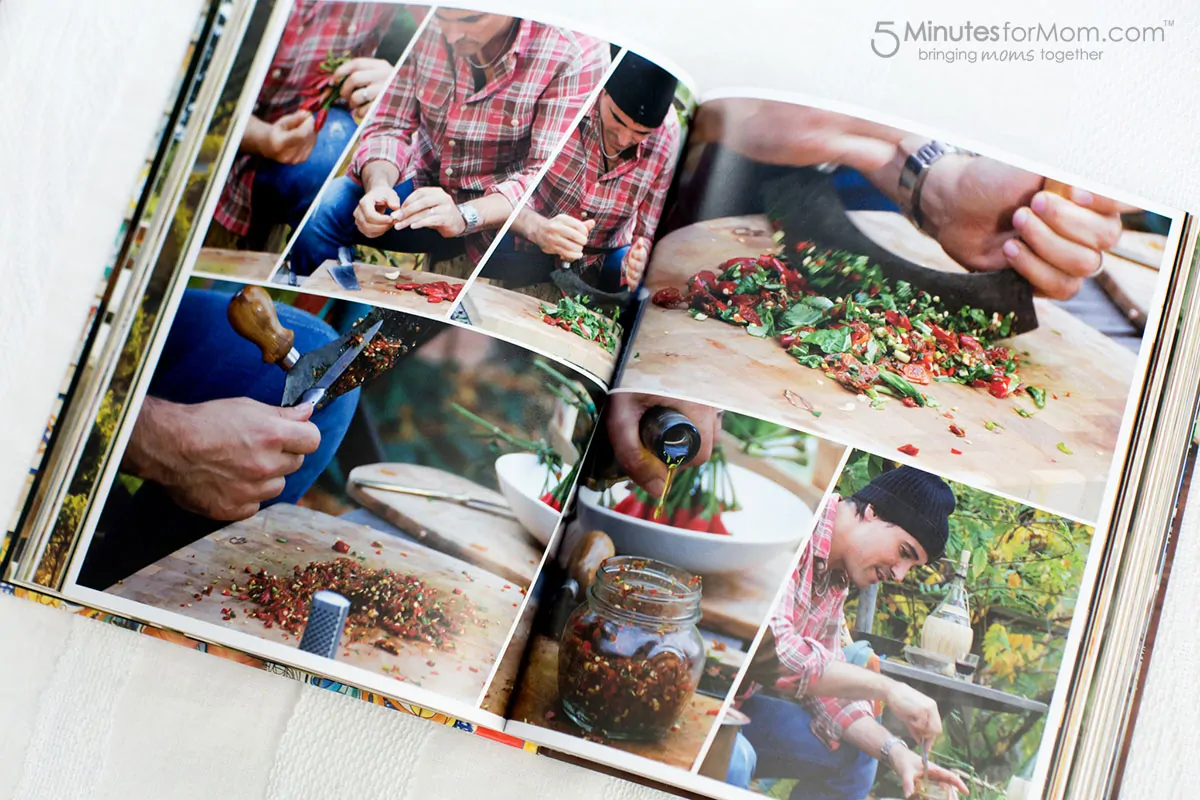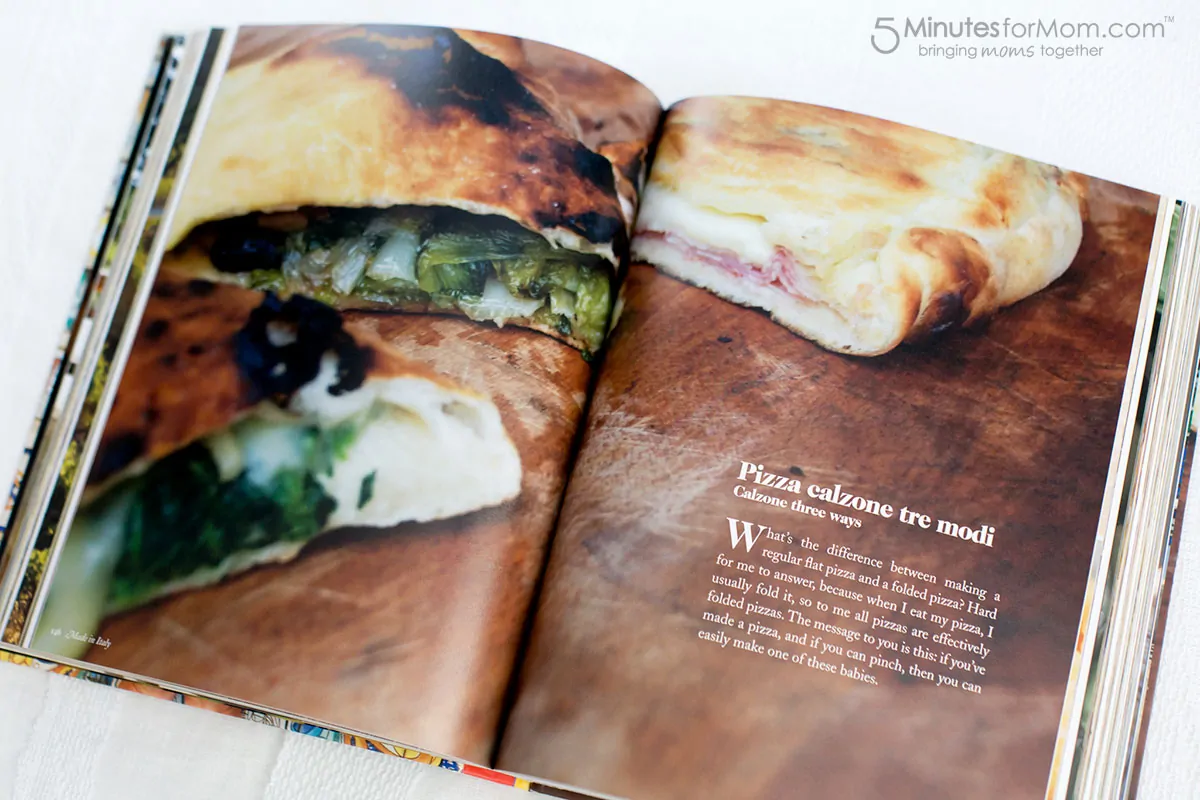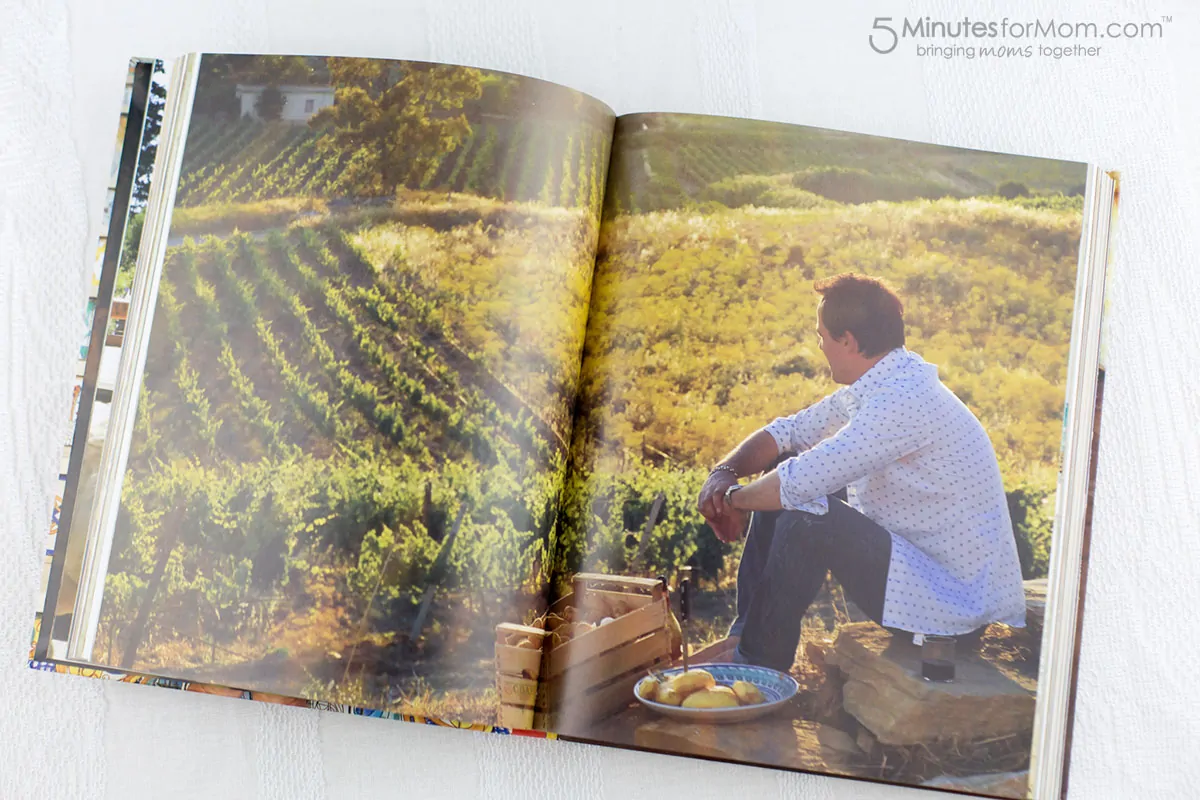 Food is the sustenance for body, soul — and family.
David's inspiration is "the tradition of cucina povera, or peasant cuisine, where not a scrap was allowed to go to waste."
And as David explains the power of meals and traditions to Italian families, my eyes moistened at the thought of all those Italian mothers, piling their families' plates full of food, feeding their bodies and loving their souls.
It seems to me that, in Italy, what can't be spoken is said with food — and time. The precious time shared preparing meals and the hours spent around the table eating together, until their stomachs bulge, their wine glasses are empty, and their faces hurt from laughing.
Food in Italian brings families together — and keeps them together for hours at a time.
Unlike my twin sister and co-founder of 5 Minutes for Mom, Susan, I haven't been to Italy.
As Susan has shared in previous posts about her extended family in Italy, she has been blessed to experience first hand the love of Italians and their meal time traditions.
Many evenings, she has sat around her in-laws' table in northern Italy, enjoying the boisterous laughter, smiling when the stories lapsed into Italian and she could only understand their roaring laughs.
Unfortunately, our fast paced lives here in Canada usually don't include entire days devoted to preparing meals and unwinding during long family dinners.
My days start with me rushing to get kids to school and end with me rushing to get kids to bed. And in between is a whole lot more rushing as I try to cram in a work day, shuttling kids to different sport activities, and prodding kids to finish their homework.
And somewhere in there I shop, prepare food, and feed us all.
I am getting indigestion just typing that confession.
I definitely could use some of David Rocco's Dolce Vita in my days…
Bringing Back Mealtime with #ShareTheTable
Even if you aren't boarding a plane to Italy anytime soon, David Rocco's Made in Italy can inspire you with simple, authentic Italian recipes that infuse your mealtime with both the delicious flavours of Italy and the spirit of togetherness.
And if you are looking for fast meals, that you can whip together in the midst of your crazy packed day, then David's simple pasta dishes are perfect.
Real Italians Eat Barilla
When Susan returned from her first trip to Italy well over a decade ago, she told me that she was shocked to see that her mother in-law and all their extended family didn't make their pasta by hand — they used Barilla.
Susan had expected to see them churning out their own spaghetti, but instead she saw them open a box of Barilla and pour it into the pot.
So there you go — you CAN be eating like a real Italian and use pre-made pasta.
In fact, when you buy Barilla you are buying authentically Italian pasta.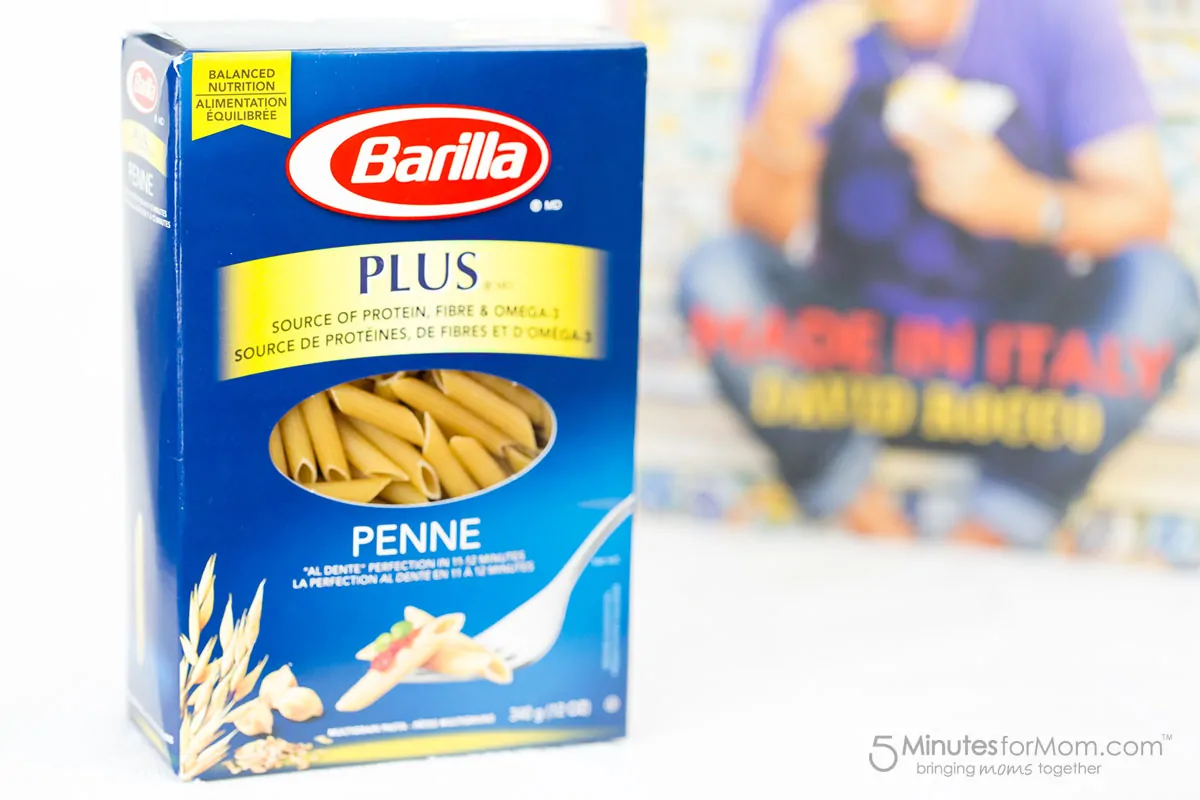 Barilla was originally established in 1877 as a bread and pasta shop in Parma, Italy, and is a leader in the global pasta business.
And now, this tradition of time with family is something that Barilla is hoping to bring to Canadian tables with Share the Table™ – a program designed to help to reinvigorate family dinners across the country.
In honour of #ShareTheTable, I am sharing my first attempt at a recipe from David Rocco's Made in Italy.
I chose to make Spaghetti Con Ricotta E Pomodorini — Spaghetti with Ricotta and Cherry Tomatoes.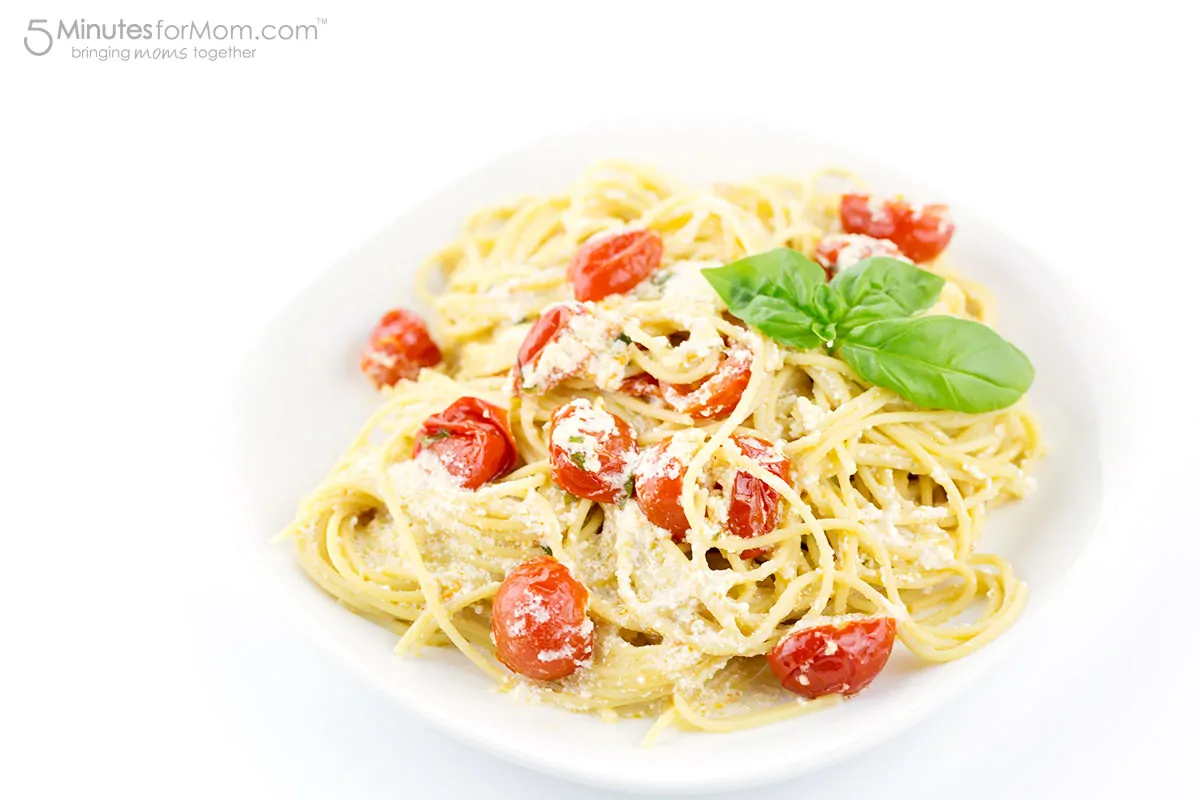 It was an incredibly quick and simple pasta dish.
I prepared the sauce while the pasta was cooking. From putting the water on to boil to serving, it took less than twenty minutes to prepare.
And it tasted incredible.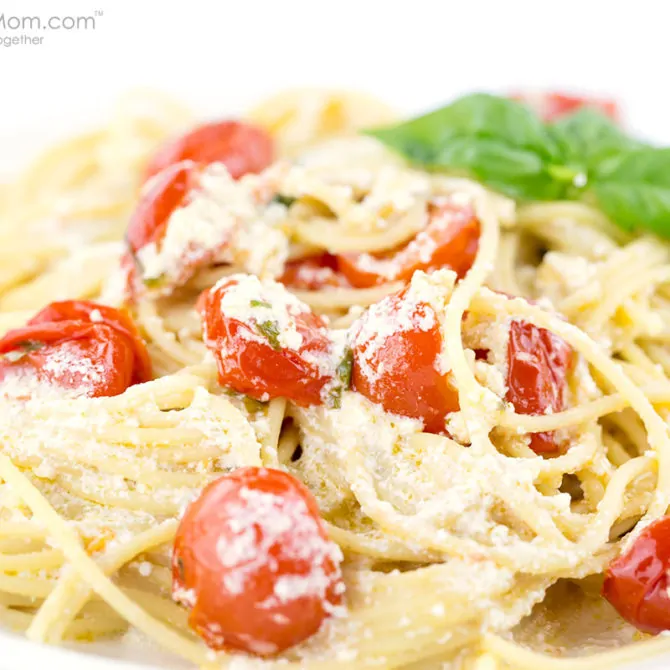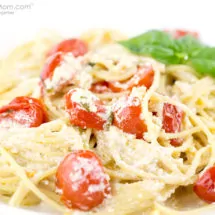 Spaghetti Con Ricotta E Pomodorini -- Spaghetti with Ricotta and Cherry Tomatoes
A quick and delicious pasta that is perfect for summer when tomatoes are in season. Recipe from David Rocco's cookbook, Made In Italy.
Print
Pin
Rate
Servings: 4 servings
Ingredients
1 lb 500 g spaghetti
4 tbsp. 60 ml extra-virgin olive oil, plus extra for drizzling
2 cloves garlic crushed but whole
15-20 cherry tomatoes quartered
Salt QB
8 oz 250 g fresh ricotta cheese
10 fresh basil leaves finely chopped
Instructions
Add spaghetti to a pot of boiling salted water and cook until slightly before al dente.

While pasta cooks, heat olive oil in saucepan and add garlic, tomatoes, and salt.

Cook for a few minutes until tomatoes soften and garlic begins to brown and then remove and discard garlic.

Add ricotta cheese and 1 cup (250 ml) of hot pasta water to tomato sauce in saucepan and stir.

Add drained spaghetti with 1/2 cup (125 ml) of pasta water to saucepan.

Toss and cook for 30 more seconds.

Remove from heat, toss in basil and serve.

If desired, drizzle olive oil over each serving.
P.S. In case you missed it, click over to read my interview with David Rocco and how he brings Italian traditions home to his family.
P.P.S. And, if you are Canadian, make sure you enter to win a Barilla Prize Pack, including Made In Italy, we are giving away. As well, you can find how you can enter to win a trip to Italy with Barilla.
Share With Your Friends
We'd love, love, love a tweet or a pin… Thanks so much! 🙂
[Tweet "Looks Delicious – Spaghetti Con Ricotta E Pomodorini Recipe by David Rocco #ShareTheTable"]
This post is part of a campaign with Barilla Canada. Our opinions are always 100% our own.
Written and photographed by Janice Croze, co-founder of 5 Minutes for Mom
Talk with me: @5minutesformom and Facebook.com/5minutesformom
Pin with me at pinterest.com/5minutesformom