This post may contain affiliate links. Read my disclosure policy here.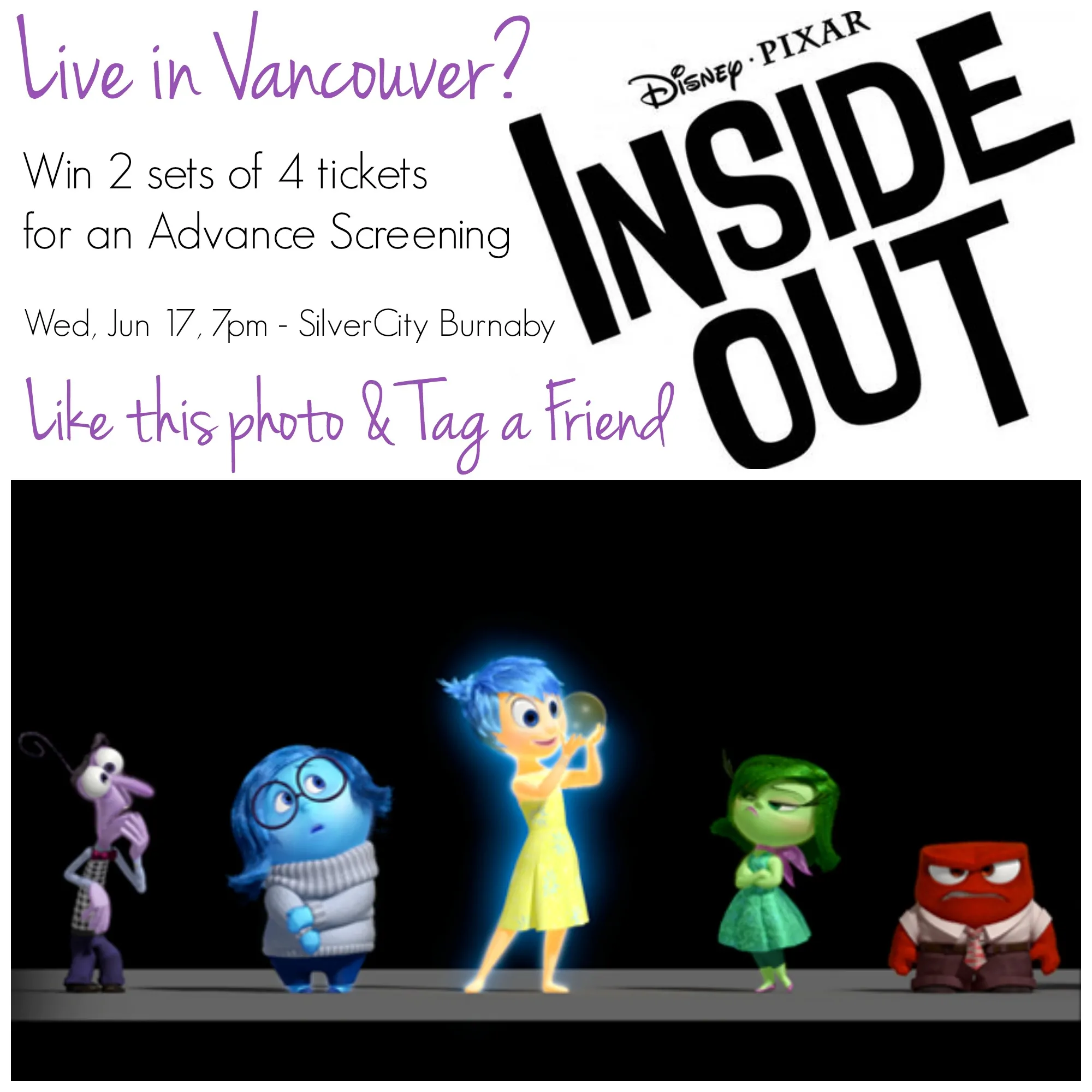 If you live in Greater Vancouver, BC, Canada, we want to send you and a friend and your families to see an advance screening of the fabulous new Disney movie Inside Out.
Yes, we're giving away 2 sets of 4 tickets for a screening on Wednesday, Jun 17, 7pm at SilverCity Burnaby.

I took my girls to see this movie on Saturday and I was truly blown away by what an awesome movie it is. Your family will definitely love it.
We're hosting this giveaway on our Instagram profile – and since the giveaway is specific to just our local area, your chances of winning will be high.
It's super easy to enter.
Just click through to this Instagram photo, like it and then leave a commenting tagging a friend whom you'd like to give the second set of tickets.
(Also, please be sure you're following us on Instagram.)
On Sunday at 1pm Pacific, we will select a random comment number and update that Instagram post (and this blog post) with the winner's name and his/her friend's name.
So be sure to check back to see if you win.
Take a peek at the trailer from INSIDE OUT.
INSIDE OUT opens in theaters everywhere on June 19, 2015.
Also, make sure you download these fun Inside Out activity pages and recipes for your kids.

Winner UPDATE
And the winners are… @givannie and @cmlkml
Please contact us to get your tickets.