This post may contain affiliate links. Read my disclosure policy here.
How do you feel about school dress codes?
Do you think they are a good idea? Are they fair? Are they sexist? Do they do more damage than good? Are school uniforms the answer?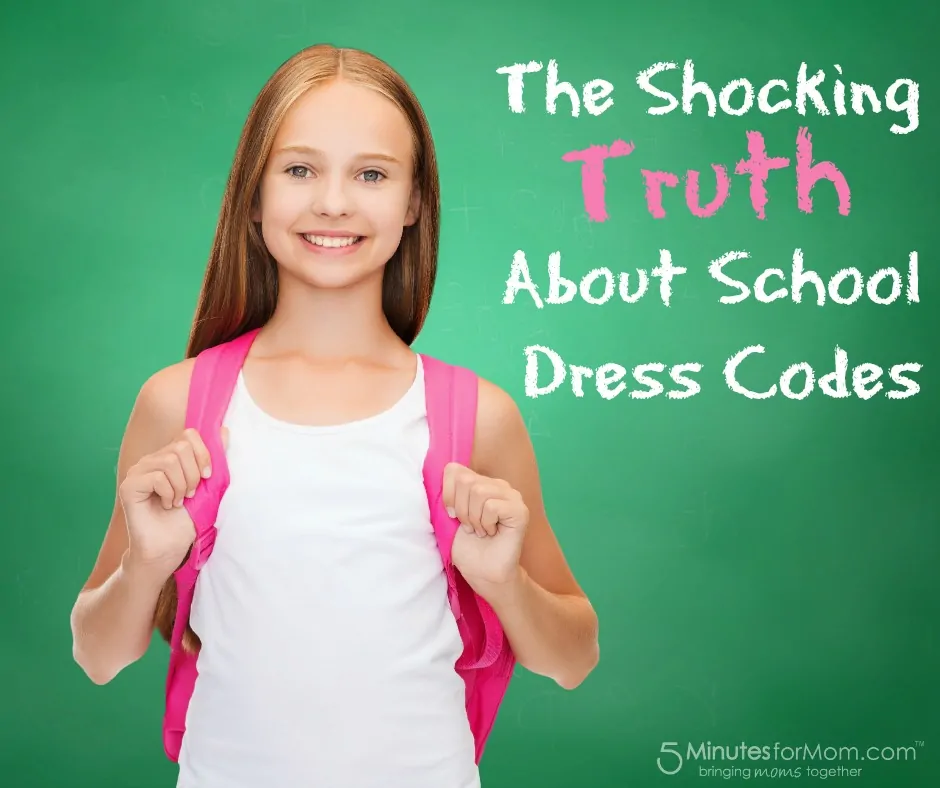 I have two elementary school girls who will soon enter the world of "school dress codes".
I admit, until I saw the recent tweets about #CropTopDay, I haven't thought much about school dress codes.

#CropTopDay and the larger meaning of school dress codes —> http://t.co/ntDcDQesyx by @ponyup #project97 pic.twitter.com/L39F5tIU8V

— Today's Parent (@Todaysparent) May 29, 2015
It's been 25 years, since I was a teenage girl deciding what to wear to school. But even then, nothing I wore would have caused an issue with any dress code rules. The style of the day had most of us wearing over sized t-shirts and I would have felt uncomfortable wearing a cropped top. We did wear tight leggings – it was the 80's – but most of our tops were long and loose.
The styles these days would have freaked me out as a teen. I can't imagine that I would have felt confident enough to wear the tight tops that reveal so much skin.
But if girls do feel confident and comfortable enough to show their shoulders and midriffs, should they be allowed?
Personally, I can imagine I'll have no problem letting my girls wear tank tops and reasonably short skirts to school, but I'd advise them against crop tops during class. I just think many cropped tops might not be appropriate for school.
But what does "appropriate for school" really mean?
It's a subtle, subjective description that is impossible to define.
And the worst people to try to define it seem to be school administrators.
When a middle-age man in a position of authority tells a teenage girl that her top reminds him of a bra, his accusation is going to be more inappropriate than any piece of clothing.
[Tweet "Middle-age man in authority tells teenage girl her top reminds him of a bra. Woops. #CropTopDay"]
Such was the case when Alexi Halket wore a crop top and short skirt to Etobicoke School of the Arts in Toronto, Canada.
She was sent to the office and told not to wear a similar outfit again. But instead of following orders, Halket went home and created a Facebook event for what then went viral as #CropTopDay.
In her Facebook post, she said…
So today a MALE teacher spoke to the vice principal regarding the shirt I was wearing, saying that it looked "too much like a sports bra."
The Facebook event "worked" and caused news stations all over Canada to pick up the story.
Toronto students organize"#CropTopDay to protest dress codes http://t.co/zAcRV48nOC pic.twitter.com/u1r6nmLmUs

— TorontoStar (@TorontoStar) May 26, 2015
The fact is school dress codes continually cause girls to be insulted by school administrators and feel they are being discriminated against.
A quick google – even Pinterest – search will reveal countless stories of girls being told their shoulders can't show or their skirts are too short.
How do you feel about it?
Do you think it's a parent's job or a school's job to set the wardrobe rules?
Personally, I think it's a tricky question without an easy answer. I can appreciate both sides of the argument but overall I feel like schools should be careful about how they set, judge and communicate school dress codes.
(And to be honest, I do think that the Alexi Halket's top wasn't appropriate for school. I think some cropped tops would be okay, but sport bras shouldn't be allowed during class… maybe on the cheerleading squad, but not in math class.)

What about school uniforms? Do you think they are a good solution? I do… I think uniforms take away this issue and many others. Unfortunately none of the public schools in our area have uniforms.
Ask Your Friends
[Tweet "Do you think it's a parent's job or a school's job to set wardrobe guidelines? #CropTopDay"]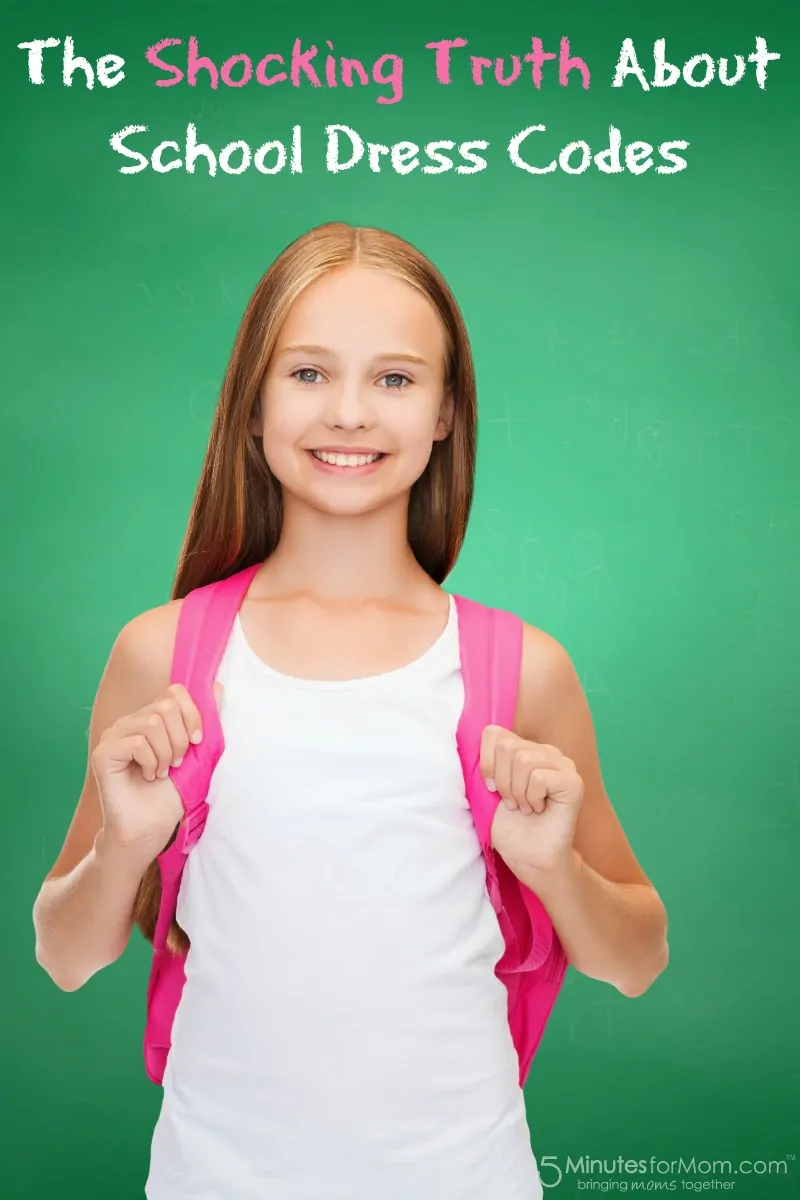 Written by Susan Carraretto, co-founder of 5 Minutes for Mom
Talk with me: @5minutesformom and Facebook.com/5minutesformom
Pin with me at pinterest.com/5minutesformom