This post may contain affiliate links. Read my disclosure policy here.
Susan here with a clever video that you've got to see. I love how companies are getting so creative with marketing and this is a perfect example of a bold, new approach to advertising. We have been compensated for sharing this video, so thank you for reading, sharing and supporting our site.
You've always known IKEA is clever… you can't take two steps in their store without commenting on how brilliantly designed everything is.
But with this new ad, they're showing another side to their wit.
Yes, IKEA is honouring the toilet brush!
We rely on so many little things around our homes. We don't give any recognition to a toilet brush, but we sure do depend on it. The little things — from toilet paper holders to clothes hangers — are actually our everyday heroes. We use them every day, but without even noticing.
So many of these "everyday heroes" I happen to have purchased at IKEA, but I wouldn't remember when. I don't brag about those purchases the way I do about my trusty couch where I'm sitting as I write this post. My couch was a gift to me from my parents when I bought my first condo about 17 years ago. My mom and I picked it out at IKEA and I STILL love it. It may be stained and worn, but I brag to anyone who'll listen about how well this couch has lasted and how comfortable it is.
My laundry hamper is from IKEA, but you won't hear me bragging much about it. Poor laundry hamper. It works hard holding everything I toss at it.

So now, it's time. It's time we recognize the secluded and rather dreadful lives of the "everyday heroes" in our homes.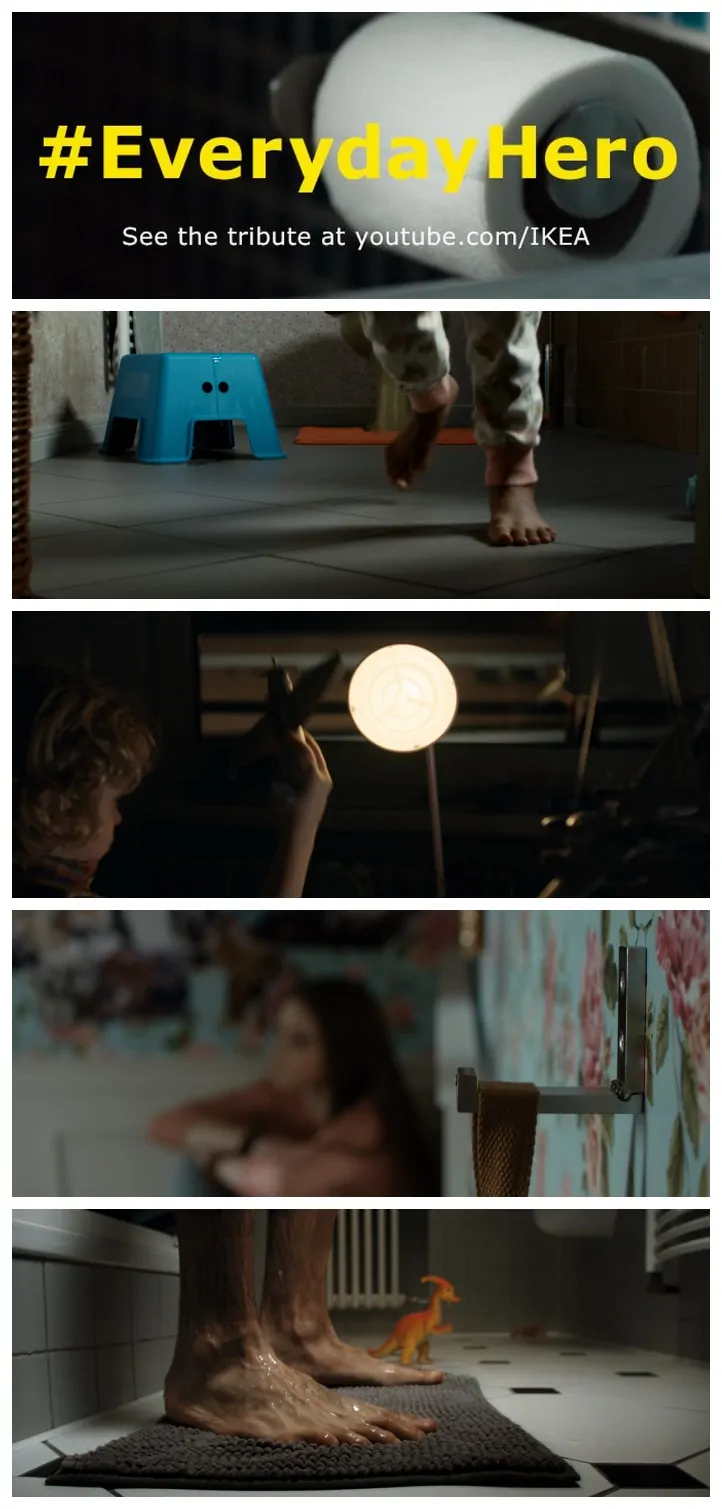 Disclosure: This post is sponsored, so thank you for reading, sharing and supporting our site.
Written by Susan Carraretto, co-founder of 5 Minutes for Mom
Talk with me: @5minutesformom and Facebook.com/5minutesformom
Pin with me at http://pinterest.com/5minutesformom/