This post may contain affiliate links. Read my disclosure policy here.
Susan here… with some helpful tips to help you prepare to lose a precious hour of sleep due to Daylight Saving Time. This post is sponsored, but my opinions and love for sleep are my own.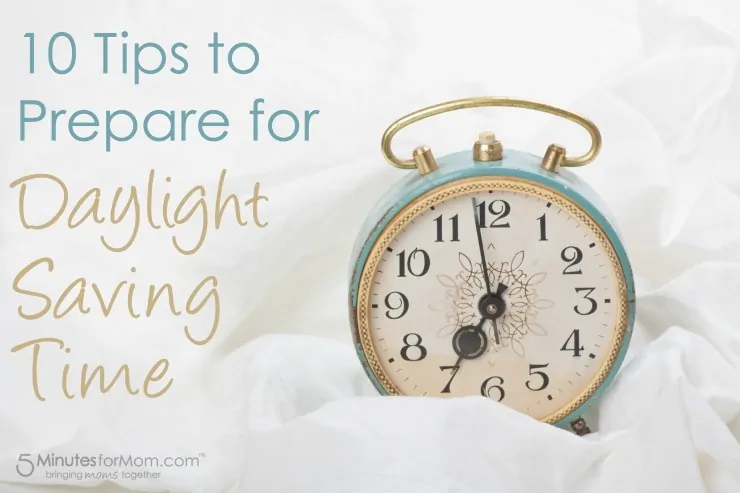 I LOVE sleep! Honestly, my favorite pastime is a good nap. But napping is NOT a good strategy for keeping my body on a regular sleep schedule. Sadly, I mess up my sleep schedule all the time by staying up late to meet deadlines and then relying on a recovery nap to survive.
But despite my common late nights due to work, one of my most dreaded assaults on my sleep schedule is the LOST HOUR that is stolen by Daylight Saving Time.
And my kids' little internal clocks operate with extreme accuracy, so when DST time messes up their routine, I suffer too!
So this year, I'm going to try to prepare better for the lost hour.

Tips to Prepare for Daylight Saving Time
Here are some ideas to not suffer all week from a disturbed sleep cycle…
For a few nights ahead of the change, go to bed and wake up 15 – 20 minutes earlier each day.
Consider adjusting your clock time during the day on Saturday and shift your times for meals and bedtime routines ahead.
Avoid naps on Saturday and Sunday. (Yes, I'm talking to myself sternly here.)
Make sure you get some exercise on Friday, Saturday and Sunday, but not too close to bedtime.
Ease up on the coffee… especially on Saturday afternoon and evening.
Eat a light and healthy dinner that's not too spicy so you don't end up with unexpected indigestion.
Treat yourself to a relaxing bath before heading to bed.
On Sunday, don't spend the day relaxing in bed and around the house. Get outside and take in some sunlight and exercise.
Keep your bedroom dark and avoid any extra lights caused by clocks or electronics.
If you sleep with a snorer or have any noise from neighbors, use a white noise sound machine or quiet fan in your room.
And if you still can't sleep, don't panic… have a bottle of ZzzQuil ready in case you need a little extra help. It is a non-habit-forming sleep-aid for the relief of occasional sleeplessness that can help you fall asleep soundly and wake up feeling refreshed.
Did You Know?
According to a new survey:

More than half of all US adults say their sleep is affected by Daylight Saving Time; for those that say they suffer from occasional sleeplessness, more than 60% cite DST as affecting their sleep.
Daylight Saving Time affects sleep for a majority of US adults (55%) and 67% of Millennials.
Despite that, 81% of US adults do nothing to prepare for the time change.
Some of the significant problems caused by DST that affect roughly half (48%) of US adults include oversleeping, showing up late for work, or losing a personal item such as a wallet or keys.
Pin It For Later
Make sure you remember these tips, by pinning this post…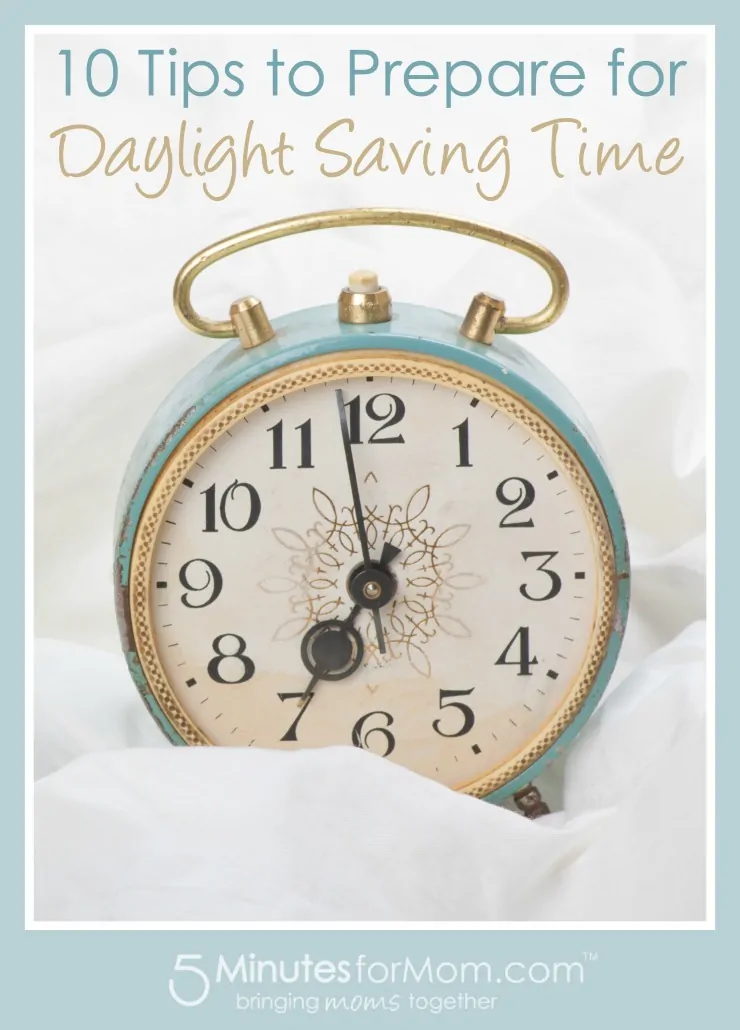 Disclosure: This post is sponsored and is not medical advice.
Written by Susan Carraretto, co-founder of 5 Minutes for Mom
Talk with me: @5minutesformom and Facebook.com/5minutesformom
Pin with me at http://pinterest.com/5minutesformom/