This post may contain affiliate links. Read my disclosure policy here.
Susan here with some fabulous news for my American allergy suffering friends. This post is sponsored by Lunchbox, but my allergies and my opinions are all my own.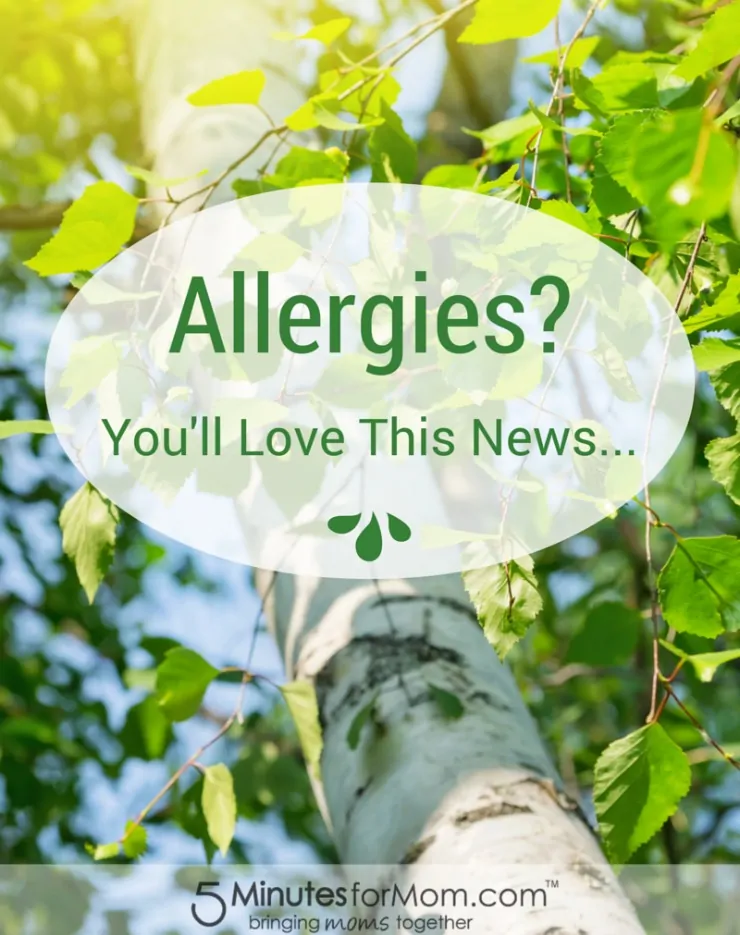 When my seasonal allergies suddenly kick in with the onset of spring, it is brutal! And most years, I'm caught off guard without a prescription for the allergy relief spray that I need.
I live in the Pacific Northwest and spring comes early here… by March the trees that cause my seasonal strife are already in action.
Two years ago was one of my worst sudden starts to the allergy season. It was Sunday and the sun started shining like it couldn't remember what winter was even about. I took my girls to the park and they played for hours climbing trees. As I stood with them amongst the branches, I felt my eyes start to itch. I started sneezing.

A couple hours later, I was going crazy with my eyeballs itching so badly I could barely keep my eyes open.
I hid behind my sunglasses and took my kids home. Desperately, I called the pharmacy to check if I had a refill left from the year before of my FLONASE® Allergy Relief prescription.
I did NOT. It was Sunday at about 5:00 pm and I rushed to the medical clinic. Despite the sign saying it should be open another hour, they were closed. I drove to the only other clinic nearby and they too had their doors locked, with a sign up saying they'd exceeded their maximum number of patients for the day.
I was out of luck and going crazy from the itching in my eyes, nose and throat. But FLONASE® Allergy Relief required a prescription. I knew from previous years that it was the only thing that REALLY would relieve my agony, but I had to wait until Monday.
I took an allergy pill and went to bed with my eyes covered with a cold cloth and promised myself next year I'd remember to get my prescription renewed BEFORE spring sprung.
Well, guess what… for all you lucky Americans, this sad scene won't be happening to you! Because NOW you can get FLONASE® Allergy Relief WITHOUT a prescription.
Yes, FLONASE® Allergy Relief is now an Over-The-Counter non-prescription allergy relief nasal spray available at Walmart.
(For our Canadian friends, like me, you'll still need to remember to get a prescription. Fortunately I've learned my lesson and, this year, I had mine ready to go and started using it today. My allergies have already started! There's no snow here… just trees with allergens floating around.)
If you're wondering, this IS the prescription strength FLONASE® Allergy Relief that you are used to. Watch this video to learn how FLONASE® Allergy Relief works differently from allergy pills.
How fabulous is that? You can go to Walmart and buy FLONASE® Allergy Relief without having to sit and wait in a germy medical clinic or doctor's office. Lucky you!!!
Enter to Win
And, your luck doesn't have to end there…
You can enter the "Flyaway With FLONASE®" Allergy Relief Sweepstakes for a chance to win one of five $50 Wal-Mart gift cards or perhaps one of the two grand prizes of a $500 airline gift card.
Where would you go if you were allergy free? (I'd love to go back to Tennessee.)
Enter the sweepstakes and tweet where you would travel if you were allergy free with #FlyawayWithFlonase.
Watch this video to learn how FLONASE® Allergy Relief works differently from allergy pills.
The Fly-Away With FLONASE® Allergy Relief Sweepstakes

More About FLONASE® Allergy Relief
FLONASE® Allergy Relief is available in 60 metered spray and 120 metered spray packages
Provides relief of itchy, watery eyes, nasal congestion, runny nose, sneezing, itchy nose
FLONASE® Allergy Relief helps relieve seasonal and year-round allergies
Whether you're allergic to seasonal triggers like pollen and ragweed, or constant triggers like pet dander, FLONASE® Allergy Relief can help provide complete allergy relief.
Common allergens:

Outdoor Allergens (Weed Pollen, Grass Pollen, Tree Pollen, Mold Spores)
Animal Allergens (Cats, Dogs)
Indoor Allergens (Dust, Dust Mites, Mold)
Disclosure: This post is sponsored by Lunchbox. All opinions are my own.
Written by Susan Carraretto, co-founder of 5 Minutes for Mom
Talk with me: @5minutesformom and Facebook.com/5minutesformom
Pin with me at pinterest.com/5minutesformom