This post may contain affiliate links. Read my disclosure policy here.
I'm a member of Master Lock's Live Secure Safety Squad and have been compensated for my time in writing this post.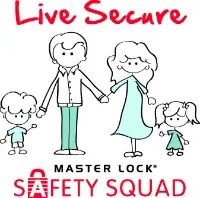 There's nothing fun about tax time. We all hate it. But there is nothing worse than doing your taxes when all your paperwork is disorganized, lost or… in the worst case… damaged or destroyed by flood, fire or theft.
Even if you wimp out like me and get help filing your taxes, you still need to keep your information safe and organized throughout the year so that you can have it ready for that fateful time of year.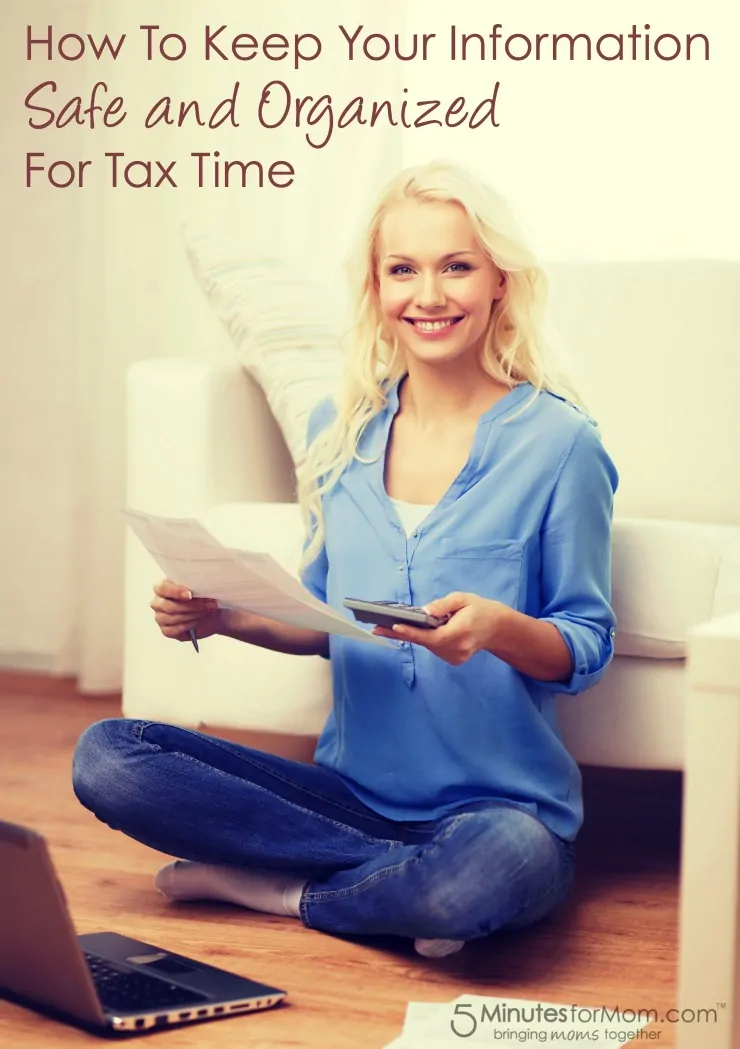 I wish I could say all my paperwork was safely organized, but I'm hoping by next year it will be. I'm inspired by these Master Lock and Sentry Safe products to make it happen…

Large Privacy Lock File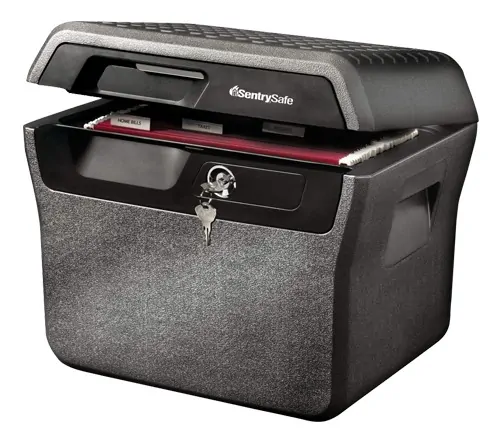 I absolutely love this Large Privacy Lock File by Sentry Safe. It's the perfect size for storing a year's worth of critical files and I can put it on a shelf in my garage.
And of course, it keeps those important documents safe from fire, water and prying eyes.
Large Guardian Storage Box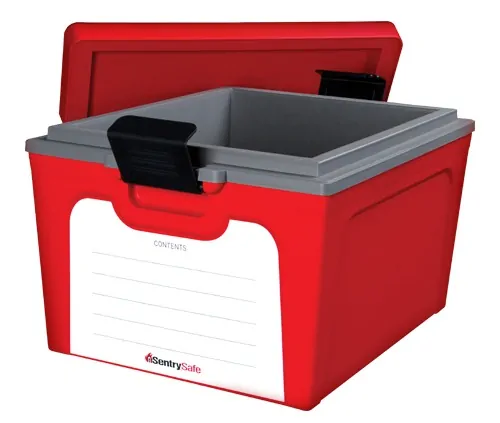 I also love these Large Guardian Storage Boxes by Sentry Safe. These protect against fire and water… and considering the crazy weather we're all having, protection against water is so important.
You can stack these boxes three high in your garage and feel confident the contents are protected in a flood or if your water tank leaked.
Master Lock Vault

Master Lock Vault is a safe, secure, convenient Digital Safe Deposit Box. I've fortunately already started using this tool and I love how easy it is to keep digital information safe and accessible.
Especially when you're preparing your taxes, Master Lock Vault can save you time and stress.
Help Your Family Members Get Secure And Organized
As we move through the stages of life, we go from our parents helping us get prepared and organized to us then helping them stay safe and well in their senior years.
My mom is 74 and I'll admit that she still helps me with my taxes. She's been filing personal and business taxes for so many years that she can file my taxes far more quickly than I can.
But the sad fact is over the coming years that will change. I already notice ways where I am starting to help her with things… and setting her up on Master Lock Vault and getting her to use a Sentry Safe are two recent ways I've helped her.
If your parents are getting older, perhaps you should consider helping them secure their physical and digital information so that they are protected and organized at tax time and throughout the year.
Written by Susan Carraretto, co-founder of 5 Minutes for Mom
Talk with me: @5minutesformom and Facebook.com/5minutesformom
Pin with me at http://pinterest.com/5minutesformom/