This post may contain affiliate links. Read my disclosure policy here.
Elizabeth is a contributing reviewer at 5 Minutes for Books. She's here to share some of her favorite travel/expat memoirs, as well as why she relates so easily to them.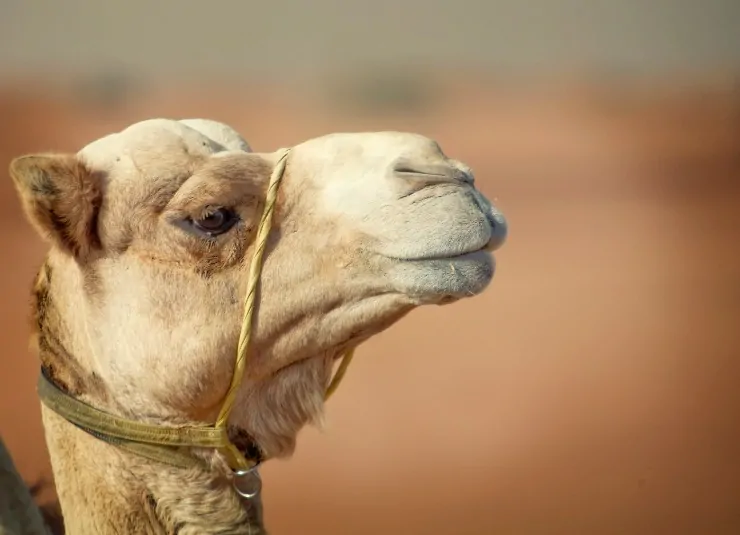 When my oldest child, Elliot, was 5 1/2 and my twins, Abel and Ilsa, were newly 4, Donn and I sold our house, put a few important belongings (my books, his photo equipment, and this one chair that we both just loved) into solid wooden crates that we built in our driveway, and loaded our entire family plus 12 pieces of luggage onto a flight for the Islamic Republic of Mauritania.
I have to tell you that if you do this, your fellow Americans will think you are insane, but I also have to tell you that you're not and you're in for the time of your life.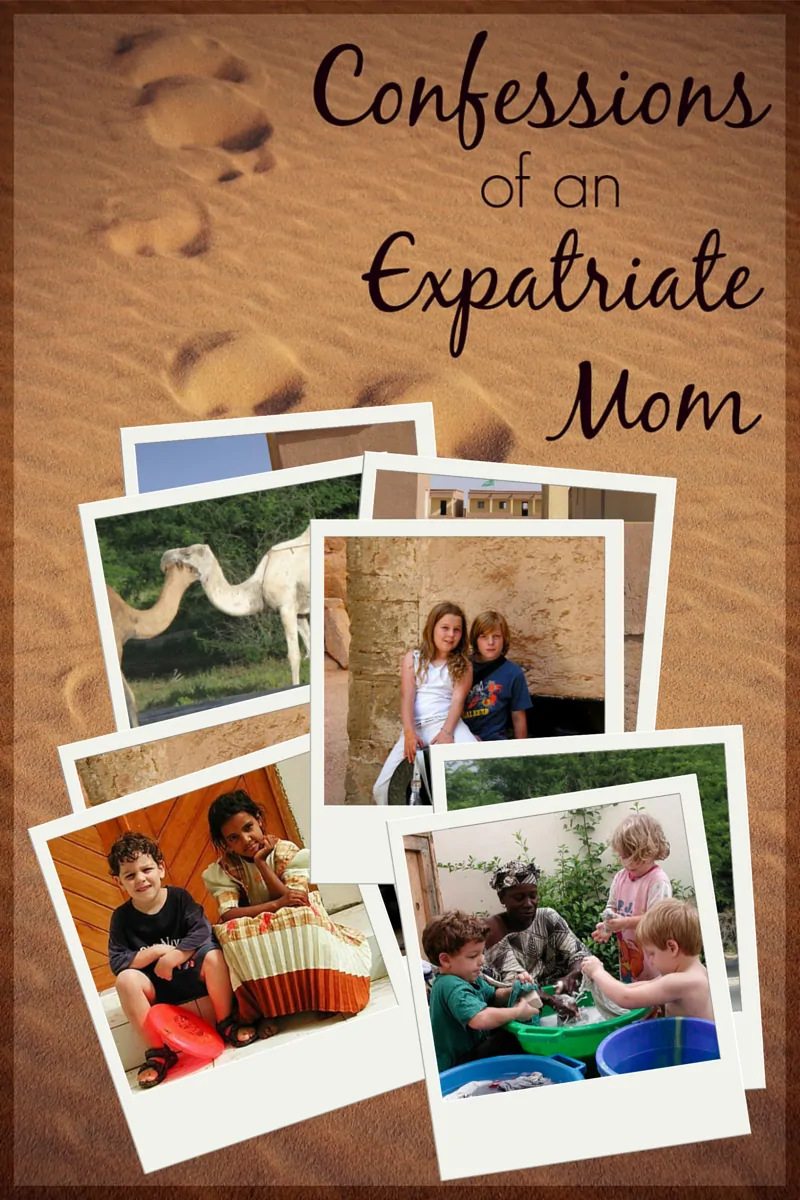 This was in April, 2001. My kids grew up under the wide skies of the Sahara desert, learning to drink camel's milk out of wooden bowls and eat goat intestines (you have to start young to be able to do that, and I never managed). They went to school at a French international school, where they got a great education and were soon beyond the point where I could really help them with their homework. Ilsa got her first marriage proposal when she was 4, and I had to explain both to the young man and his cousin, who was my close friend, just why I didn't seem to understand that he meant it as a compliment!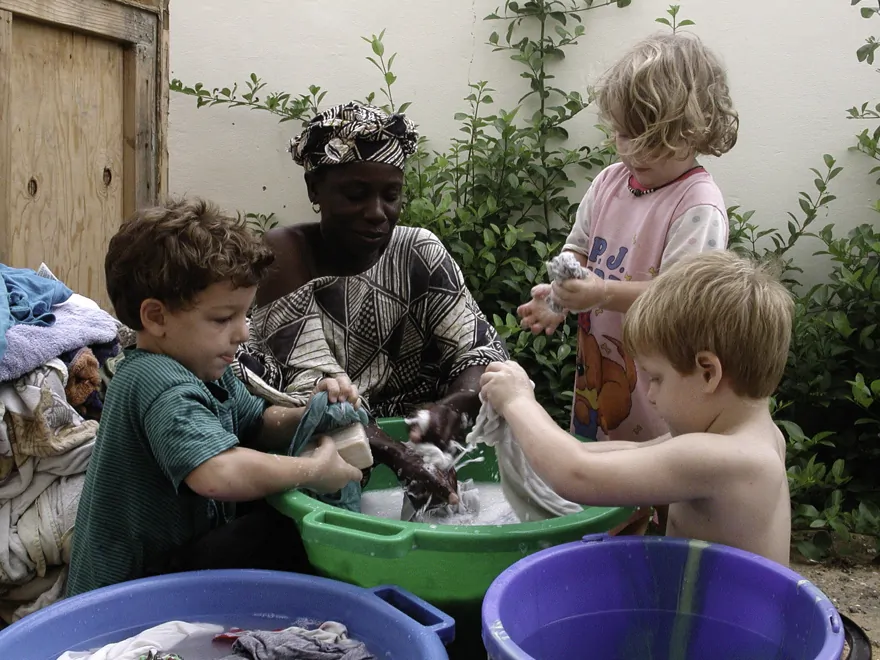 They definitely had what is now termed a free-range childhood. Everywhere we went, they were showered with candy and kisses and small gifts. Sometimes it got wearing for them, and they would be tired of other children constantly wanting to touch their hair and skin. I myself have made many babies cry in fear at my freakishly-coloured eyes and hair (blonde and blue). We stood out enough that I never had to worry about losing them. Arab cultures love children, and I knew that everyone who met them would watch out for them and protect them.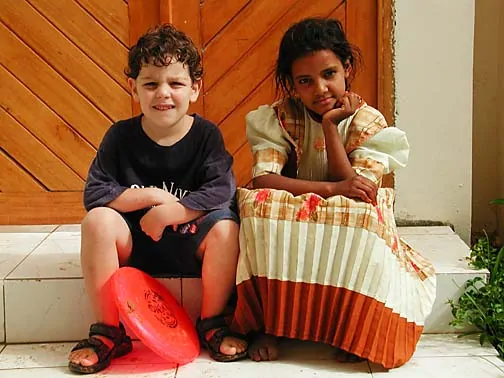 We worked for a small Christian non-profit doing development work, and I also taught English at the university. By American standards, our salary was low, but by Mauritanian standards, we were definitely in the 1%. I think this was invaluable as a formative experience for my kids. I still remember Elliot announcing, "We're really rich!" to an American woman when we were in Oregon one summer, and watching her eyes travel thoughtfully down his clothing (small holes in t-shirt, worn sandals). I didn't bother explain though, just smiled. He was used to our neighbours, who lived in a tent in a vacant lot, knocking on our door every day to ask for a large bucket of water, which was all they had for cooking and cleaning. That family happily accepted our broken toys and torn clothing, things which no charity shop here would take. Those wooden crates that we built to ship some possessions were used to build someone a brand-new shack, and the new occupants were thrilled with the quality of the wood.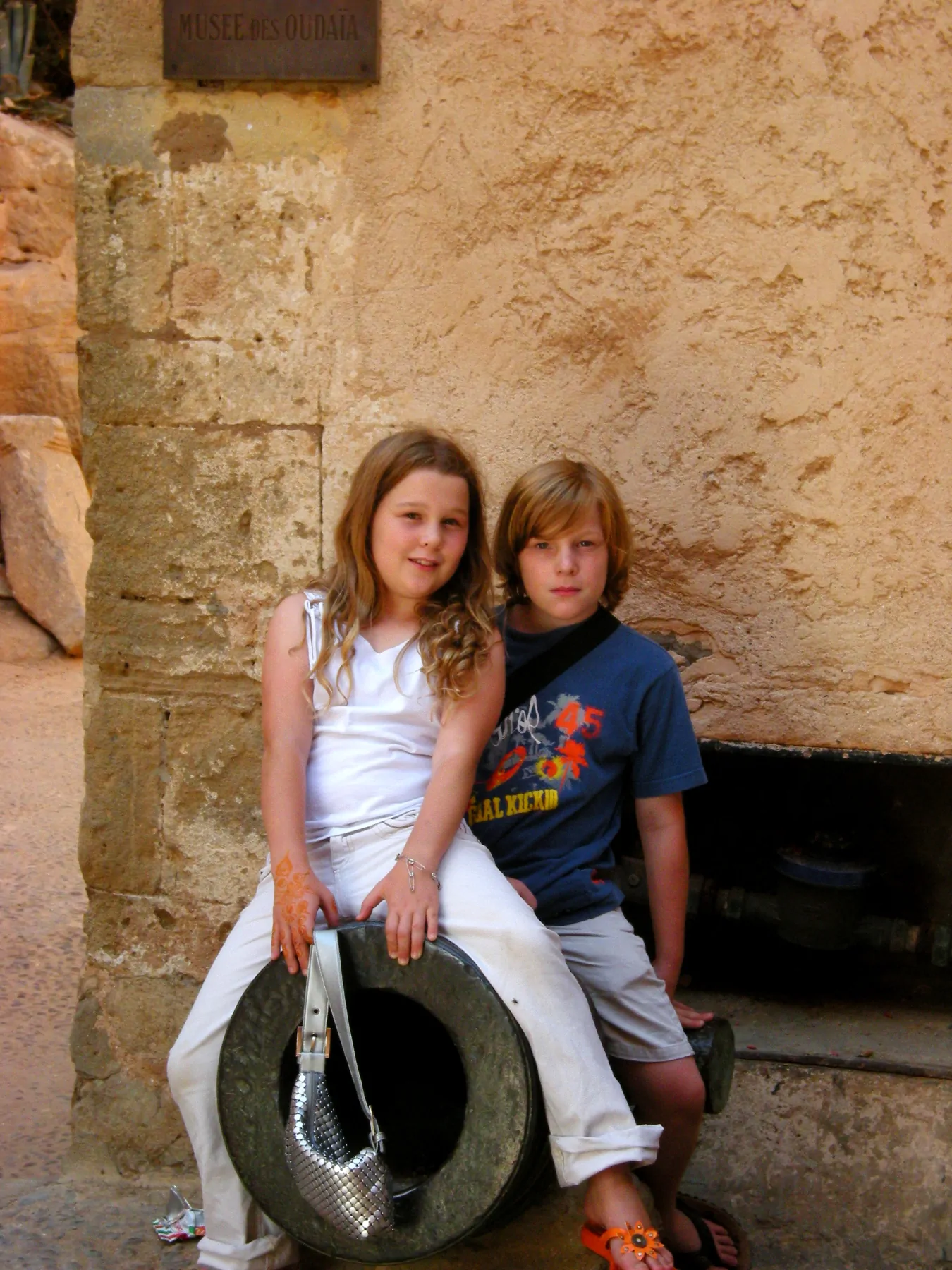 We moved back to Oregon in August, 2010, and began reverse culture-shock, which I happen to think is worse than going the other way. The kids went to American schools for the first time in Grades 8 and 10. The first day Ilsa politely greeted everyone, boys and girls and teachers alike, with 2 air kisses, only to have one girl blurt out, "Why are you kissing everyone? Are you a lesbian?" We looked and sounded like everyone else but we were lost in the system, with everything new and strange. But we survived that too, although our years overseas have changed us irrevocably. This has meant our teens don't whine for new iPhones or for the trendy jeans, because they haven't forgotten that actually, we are really really rich.
Ex-pat parenting in the pages
I've written lots of stories about life in Mauritania and Morocco on my blog (see links at bottom). I hope to publish a book some day about it all. I'm also an avid reader who is naturally drawn to stories about other expatriates, especially those who are also crazy enough to move internationally with children in tow. I recently read, and really enjoyed, Peanut Butter and Naan
(click through to see my full review at 5 Minutes for Books). Author Jennifer Hillman Magnuson moved her family of 7 to India for a year, for her husband's work, yes, but also in large part because she wanted to break free of the consumerist society that was molding her young teens. Her book is really funny and touching too, and I highly recommend it.
Other ex-pat memoirs I've enjoyed
A classic is Paris to the Moon
, which I read during the year we lived in France. (We were also in Morocco for 2 years. We moved internationally 6 times as a family. I can unpack an entire house in 3 hours, as long as I have help with furniture) Adam Gopnik is a writer for the New Yorker and his book compromises both personal stories and essays about French politics and culture. It's really good and made me laugh out loud several times. I read Diplomatic Baggage: The Adventures of a Trailing Spouse
several years ago and remember it being really amusing, although the reviews on amazon are less than kind. I'll have to reread it. I loved The Caliph's House
, which is about the renovation of a riad in Casablanca. I also thoroughly enjoyed Global Mom (linked to my review), which told a story that mirrored my own, of a family who moved to several different countries, and faced difficulties but found joys that far outweighed them.

So, have you lived in different countries? If not, do you sometimes feel a secret hankering to pull up your roots and fly away? Or is a trip to Hawaii as exotic as you'd let it get? Let's talk about it in comments.
Want to learn more about our adventures in Mauritania and Morocco? Please say yes! Here are a few links to some of my favorite stories on my personal blog.