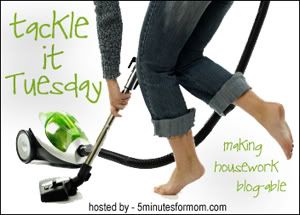 Baking with the Kids
As all you Americans noshed on pumpkin pie Thanksgiving weekend, I tweeted my envy. Canadian Thanksgiving is in October and it has been weeks since I indulged in one of my most favorite treats, pumpkin pie.
My hubby gave in to my craving and went and picked me up some pumpkin pie that weekend, but I could eat pumpkin pie for four months straight! So one pie did not satisfy my cravings. No, I wanted more…
The only problem is that I hate wasting the extra calories eating premade pies. Before I had kids, I always made my own pumpkin pies, (although I cheat with pre-made crusts.) When I make my own, I can use Fat Free condensed milk and reduce the sugar!
I was also determined to try out a whole wheat crust too. But, neither the Walmart nor our regular grocery store had whole wheat pastry flour, so I decided to just take the easy route and purchase the frozen pastry shells.
I would love to report that I made my pie from fresh pumpkin, but alas, it was canned for me.
Because the REAL tackle here was not the pie, but that I was making it with three young helpers, Susan's daughter, Julia, and my kids, Olivia and Jackson.
It was after bath time and right before bed, before I finally got the pie making started. I was so determined to eat my pie that night, I refused to give in and wait until the next day.
So this tackle was about little hands and cranky kids all clamoring to "help."
But we had fun — and every day since Olivia asks to make pumpkin pie. We have made it once more since I photographed this tackle. And on Christmas Eve, we will tackle pupmkin pie making again for Christmas dinner. We simply must have pumpkin pie!
As I said, because I wanted a low fat, low sugar pumpkin pie, I used fat free condensed milk and I even used sucralose since this pie was primarily for ME! For the two pies, instead of using the 1.5 cups of sugar called for, I used 3/4 cups of sucralose. It ended up tasting sweet enough for me, but for Christmas, I will use brown sugar but still reduce it to 3/4 cups for two pies.
Here is a taste of my pie making tackle with my little helpers:
(By the way, another exciting update is coming soon… as per doctor's orders, Janice got Jackson a dog… the big introduction will come Tuesday afternoon.)
What have you been tackling in your life?
Tell us what you're up to with all your other tackles… housework and otherwise… add your link to your tackle in the Mck Linky below!
Each week on Tuesday, we are posting before and after pictures of a project or trouble area that we tackled this week.

Find out more about Tackle It Tuesday here.
The project can be little or big – whatever you want.

Basically, Tackle It Tuesday is about giving ourselves incentive, deadlines and satisfaction in getting our household tasks done.

(It doesn't even have to be housework… just whatever is on your To Do list.)
If you tackled a project this week, just add a comment and add your link below.
Happy tackling ladies…

Thrill your kids this Christmas!
Written by 5 Minutes for Mom co-founder Janice. Yes, I am a Mommy Blogger, but I really prefer the term, Mom Blogger.
Do you have our feed in your reader?
Did you know that Susan and I own two online toy stores where you can find a pedal car or an inspiring toy kitchen for your children. 🙂