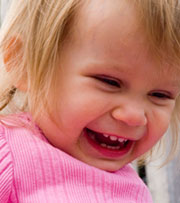 So here's the deal…
5 Minutes for Mom has agreed to head up a team for a fantastic charity event with Kaboom! All we have to do is get folks — like you and me — to join our team and tell Kaboom about playspaces we know about in our neighborhoods.
It's simple. To tell Kaboom about a playspace, you just fill out this short form and then upload a photo and rate it.
And each time you upload a playspace, they will donate $1 to our team's charity: First Book.
Kaboom has asked us to help them with their campaign to locate 100,000 play spaces — playgrounds, skate parks and field complexes — in 100 days.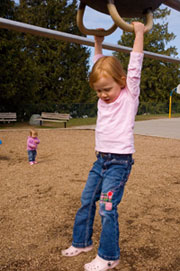 Their goal is to ensure there is a play space within walking distance of every child.
And since moms know better than anyone the importance of play, we told them they could count on us and the momosphere to fill their database with playspaces throughout North America.
Kaboom's Playspace Finder "will help parents locate the best play spaces in their area and provide an honest analysis to community leaders of whether they have enough quality play spaces."
Okay Moms, let's build our team and start finding some playspaces!!!
You can win weekly prizes through the Kaboom website, and we here at 5 Minutes for Mom will link to our team members and give shout-outs and link love weekly to those who submit the most playspaces.
We'll update this page with links to team members and if you want to sponsor a prize, let us know and we can feature you here as well.
And since we just love blogging carnivals, let's have our good friend Mr. Linky join the fun.
Once you've joined our team, publish a post telling your readers about Kaboom and add your link below.
Then blog hop through the list and cheer on our team. Your post can include photos of your kids playing or whatever inspires you about play.