This post may contain affiliate links. Read my disclosure policy here.
If you weren't lucky enough to win during our #CrioParty Twitter Party with sponsor Crio Brü, you have another chance to win now… This giveaway is open to both Americans and Canadians.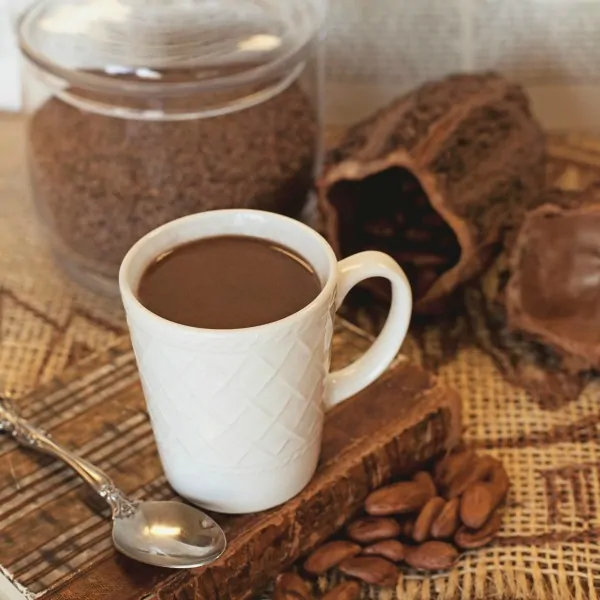 Celebrate this holiday season in a whole new way, with Crio Brü. From drinks, to recipes to gifting options, Crio can add new flavor to your festive season in delicious way!
I'm so thrilled to have discovered Crio Brü… I only wish I'd known about it sooner.
Crio Brü is a brewed drink made from 100% premium cocoa beans. It's brewed like coffee, and has many health benefits such as antioxidants and minerals. It's low in calories and carbs, and has no fat, sugar, sodium or gluten.
The name comes from the most prized of cacao beans, the Criollo. It is 100% natural and 100% pure.
I'm fascinated by the back story of the company and founder Dr. Eric Durtschi. Read the story of how he grew up in rural Tennessee as the son of a chocolatier and how his love of science and cocoa led him to create Crio Inc. in 10/10/10.
He took what he knew about the amazing health properties of cacao beans and created a delicious new drink with all of the benefits of cacao without the negative qualities of regular chocolate.
Crio Brü is brewed drink made from 100% cacao beans (also known as cocoa beans), roasted to perfection. Named after the most prized of cacao beans, the Criollo, Crio Brü will astound your taste buds with its complex chocolaty flavors and subtle aromas which come right from the cacao bean itself! It is 100% natural and 100% pure.

Crio Brü is the ultimate superfood. It is low in calories and contains no sugar, no fat, no dairy, no sodium, no cholesterol and practically no caffeine, yet is extremely high in antioxidants, theobromine and a host of other vitamins and minerals.
Crio Brü is a delicious coffee substitute made from the finest roasted and ground cocoa beans & brewed just like coffee! To learn more, visit http://www.criobru.com.
Win a Crio Brü 3 Piece Starter Set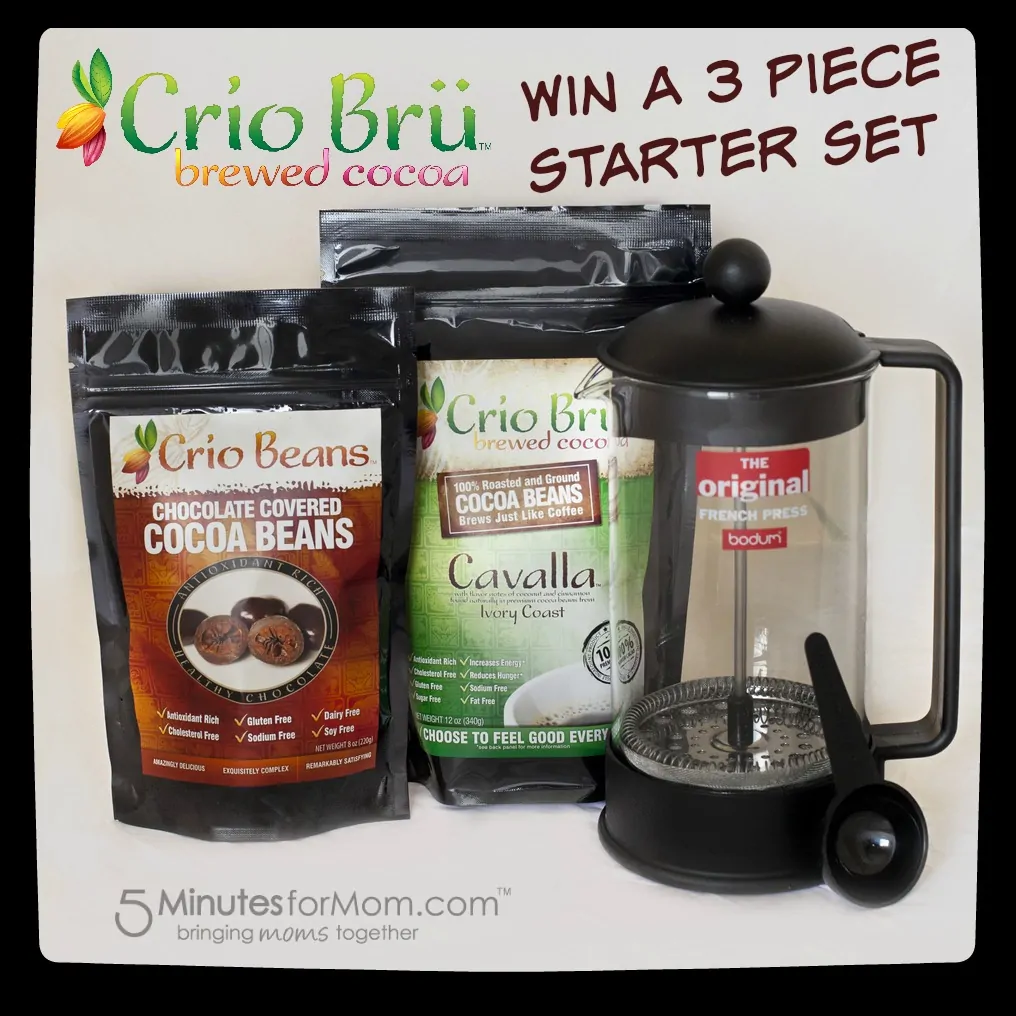 If you'd like to win a Crio Brü 3 Piece Starter Set, leave us a comment telling us what flavor of Crio Brü you'd like to try first. Then use the form below to enter…

Disclosure: This giveaway is sponsored by Crio Brü.
Written by Susan Carraretto, co-founder of 5 Minutes for Mom
Talk with me: @5minutesformom and Facebook.com/5minutesformom
Pin with me at http://pinterest.com/5minutesformom/