This post may contain affiliate links. Read my disclosure policy here.
Happy November, ya'll! It's Danielle again from Busy Mom's Helper, with another DIY craft project to share with you.
I'm so excited for the holidays coming up, and have had such a great time creating beautiful, fun and memorable gifts for my family. Today I want to share one we did for the Grandma's, and show you how to Create Your Own LOVE Print Keepsake!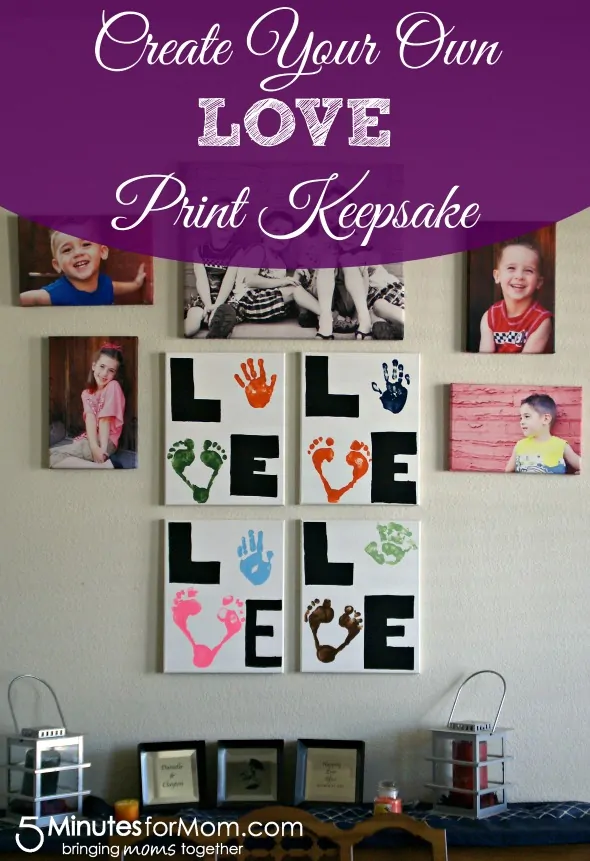 I gotta admit, I was really nervous before trying tackling this project, but it turned out to be so easy! I was originally going to make this for the two grandma's….but I love it so much I'm keeping one set for myself and have to make another for one of them!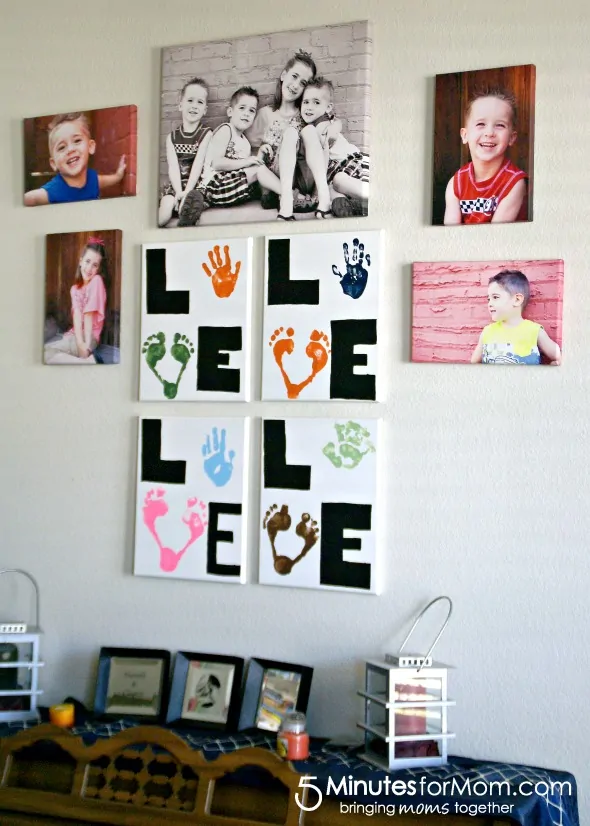 Supplies
Blank canvas wraps (I used 11×14 size)
Paint colors of choice for hand and feet
Black paint
2″-3″ foam paint brush
1″  foam paint brush
Paper plates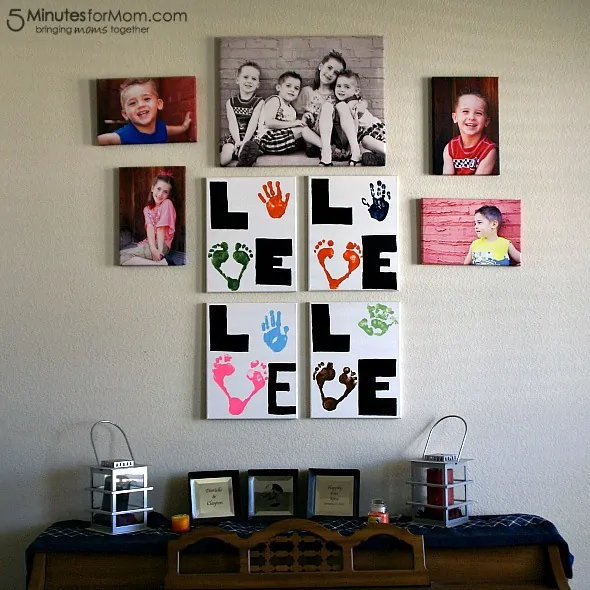 Directions
Before you start, make sure you know that everything will fit on your canvas! Pour the paint for the hand print on a paper plate. Place the child's hand firmly down onto the plate,fingers apart, then lift straight up.

Carefully put it straight down onto the canvas, press it well but don't wiggle around, then lift straight up. Wash their hand (trust me…don't let them sit their with paint on their hand while you do the feet). 

Pour the paint for the feet onto a paper plate. Do one foot at a time, starting with the left side. Just like the hand, press firmly into the paint so it's fully covered. Press straight down firmly onto the canvas, don't wiggle, and lift straight up.

Repeat with right foot, angling it so together the feet create the 'V'. I'd recommend carrying your child to a tub and rinsing their feet in there…that's what worked best for us! 

Use a 2-3″ foam paint brush and the black paint to add the 'L' and 'E'. I used the 1″ brush for the middle line in the 'E'.

Allow everything to dry, then hang for all to see!
The Final Product
Take a look at our result…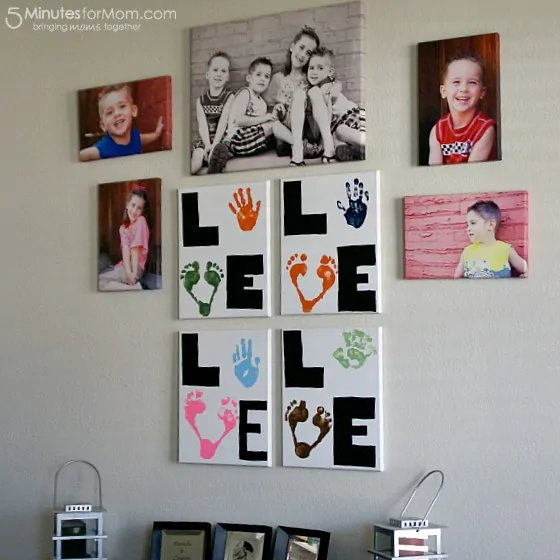 Find More
Find more DIY projects on our DIY Pinterest Board…