This post may contain affiliate links. Read my disclosure policy here.
This post is sponsored by CVS, as always the opinions are those of the writer, Teresa.
I had a great childhood. I grew up in rural Iowa and ran freely on our farm, chasing chickens, riding my horse and jumping ditches on my dirt bike. However, my whole generation grew up around parents who smoked. My mother smoked, a lot. I know my parents did the best they could and I don't think they realized that they didn't protect me from my mother's smoke. I was breathing in her second-hand smoke my entire childhood. I don't think my mother knew this when I was a child. I'd like to believe that if she did realize what she were doing, she wouldn't have exposed me to such a dangerous environment.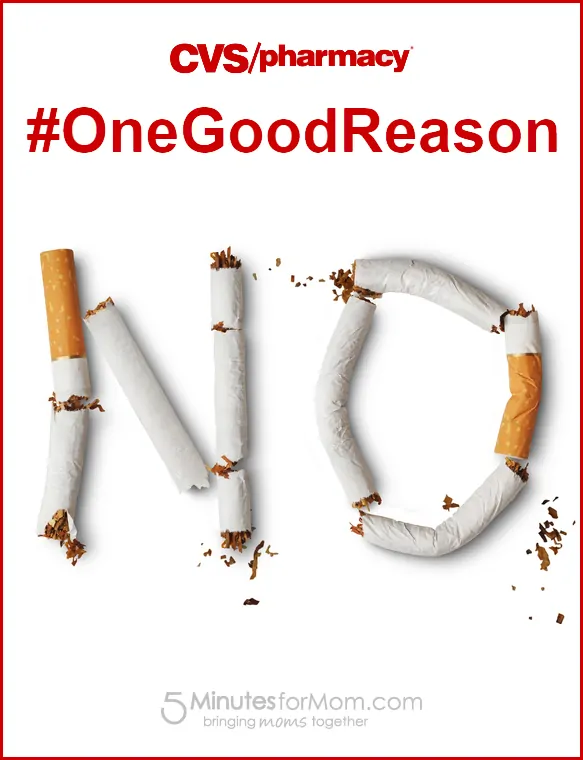 My mother, aunts and uncles and grandmother's smoking always bothered me. I hated that our entire house smelled like smoke. I couldn't stand when my hair and clothes smelled of smoke.I despised going to school smelling like smoke and I was really embarrassed when my cheerleading uniform reeked of smoke. It was acceptable though, because almost everyone's parents smoked cigarettes.
While in high school, I began to understand how unhealthy smoking was for my mother and family. I really wanted them to stop. However, they ignored the health risks and continued to smoke, in our home, in our cars, at swim meets, at football games. I used to run my mother's cigarettes under the faucet because I really wanted her to stop smoking. She didn't even stop smoking when her mother, my grandmother, died of lung cancer.
I'm happy to say that I have not suffered any ill health issues from my family's smoking habits. Although I do have severe asthma and I like to think this health issue has nothing to do with growing up in a home full of smokers. But, I secretly think it is why I have severe breathing issues.
Did you know that almost 20% of the adult population are smokers? That is 42 million adults who smoke cigarettes in the USA. That is crazy! And yes, this is another anti-smoking post. I don't smoke and as a parent I never want my children to smoke.
You might have heard that CVS recently stopped selling tobacco across all its pharmacies.
But what you might not know that they're also trying to help America's 42 million smokers quit, too.
With a brand new short film series, CVS is taking a whole new approach to anti-smoking ads. Instead of focusing on the negative and dangerous consequences, the short films highlight the positives of quitting. The campaign is called #OneGoodReason and features the stories of real ex-smokers from all across America and the moment that finally convinced them to quit smoking.
Watch their stories and don't forget to share the videos. They might just inspire someone you love to quit smoking.
Teresa is a family lifestyle photographer who is happy homeschooling her three children in the Christian classical education theory in the suburbs of Chicago. You can find her on her blog Tiaras & Tantrums or on Twitter as @tiarastantrums.